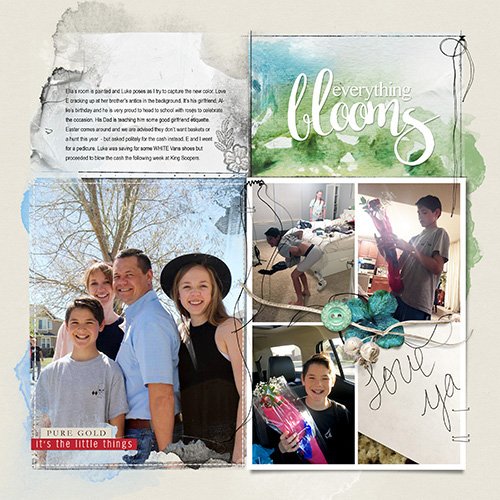 FotoInspired Inspiration April 2017 is making it's debut today.
In year 2017, I'm making a BIG effort to celebrate every day ordinary moments through art.
I stopped for a while and regretted it. Get the full story in Getting Inspired By Life.
We are back to share April FotoInspired Layouts and Inspiration, as well as a few tips for making the digital artistry and scrapbooking happen.
FotoInspired Inspiration April 2017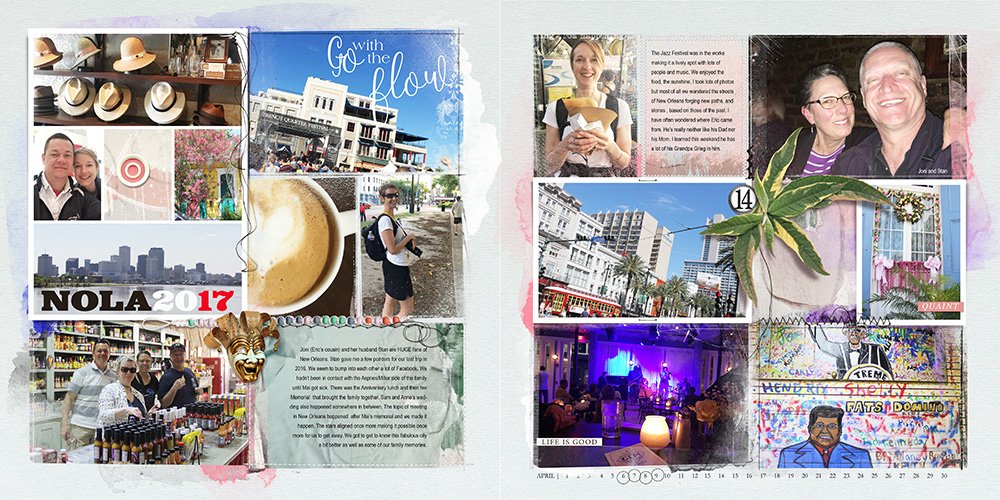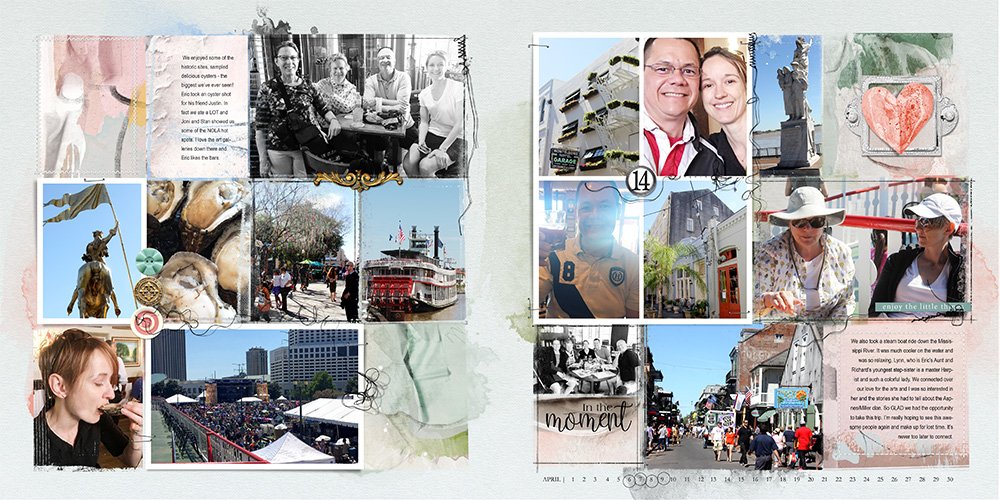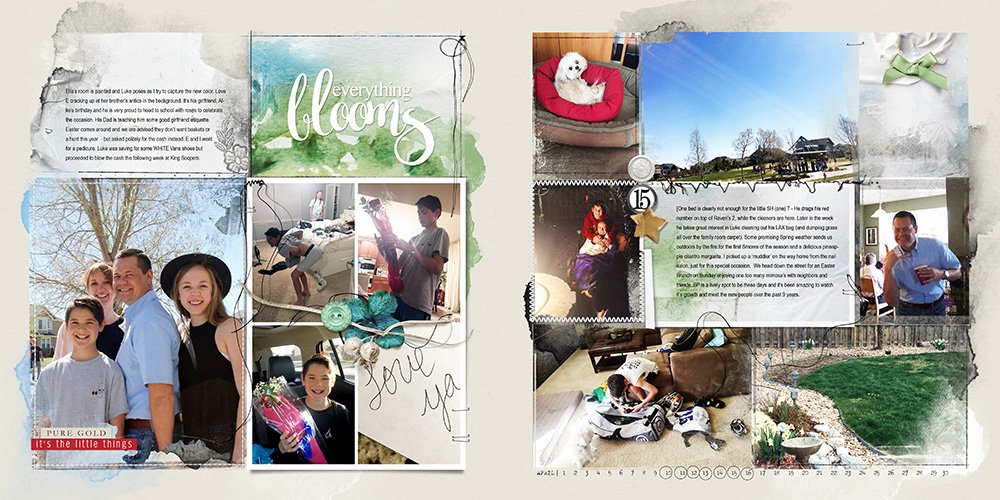 FotoInspired 2017 Weeks 14 & 15 | Anna
April Observations
We took an enlightening trip to New Orleans at the beginning of the month, and instead of creating a mini album documenting the 4-day adventure, I decided to include it in 2-double page spreads in my FotoInspired project.
The flexibility to choose to create a single, double or multiple pages for each week is AWESOME.
And notice that I didn't even include any other photos outside of our trip for week 14.
You don't have to include every photo you take each week in your project.
That said, I am taking more photos this year, than I did last year at this time.
And I will have completed 4-5 double-spreads by the time I have completed all pages for April 2017, in comparison to just 2 for April 2016 showcased below.
The FotoInspired pages created provides a visual of my progress, contributes the formation of a larger body of work, and provides inspiration to doe more.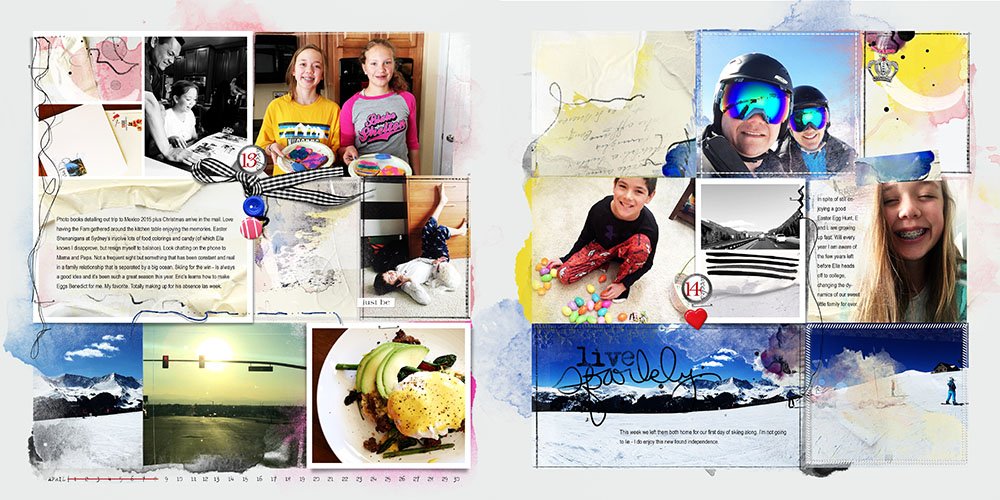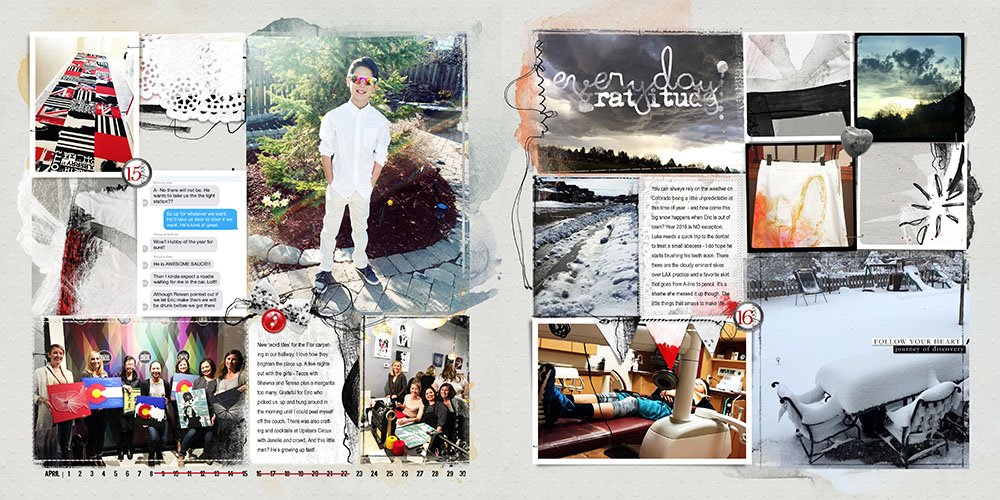 FotoInspired 2016 Weeks 13 – 16 | Anna
Modify The Catch-Up Plan
The goal this year has been to work on my 2016 pages while I work on year 2017.
The problem is that that I am not finding the time for both sets of pages. While I'm keeping up with year 2017 (for the most part), I am not making progress with year 2016.
The good news is that I am exactly where I was last year.
I consider this 'good', not only because I always try to take the glass half full approach to solving a problem…
But this also adds an interesting dynamic to be working on pages that demonstrate the life you lived exactly one year ago.
I like to compare what's stayed the same and what is different.
It has provided motivation to modify the catch-up plan.
One double-page spread typically takes me about 45 minutes to an hour and I usually get one done every or every other weekend as life permits.
Up until recently, I was getting a page done from start to finish in one sitting, but it was hard to find the same window of time to create my catch-up pages.
Break your process down into steps that can be completed in 10-15 minutes.
I'm a big advocate of breaking any process down into more manageable 'nuggets' to curb overwhelm and get the job done.
I decided I would try dividing my 5-step FotoInspired Process  into 10-12 bite-size sessions during my lunch break.
So far so good. April 2016 is done. Fingers crossed I can keep the momentum going throughout the remainder of the year.
The key here is making it a habit and priority in your day.
Can you find just 10 minutes in your day?
a

A

Creative Team Inspiration
See our Gallery Inspiration by clicking on the images to access complete digital design supply lists.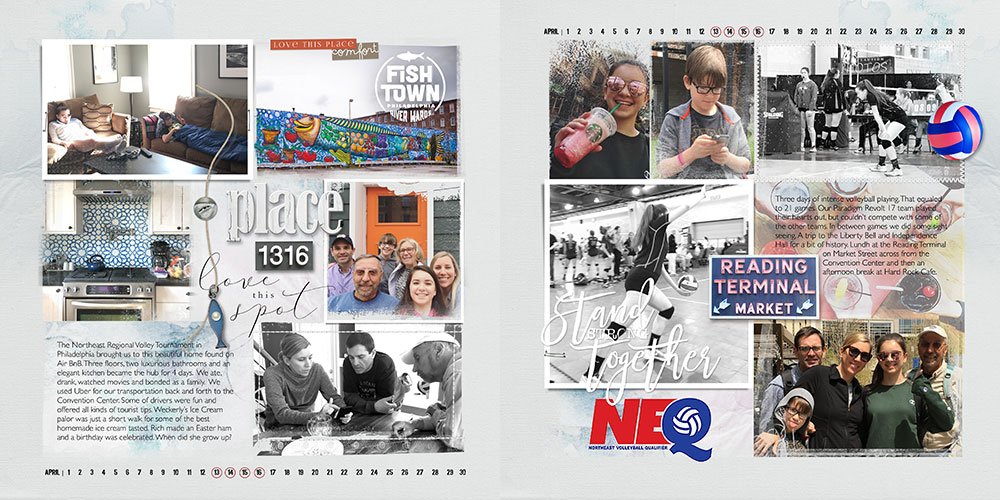 FotoInspired April 2017 | Miki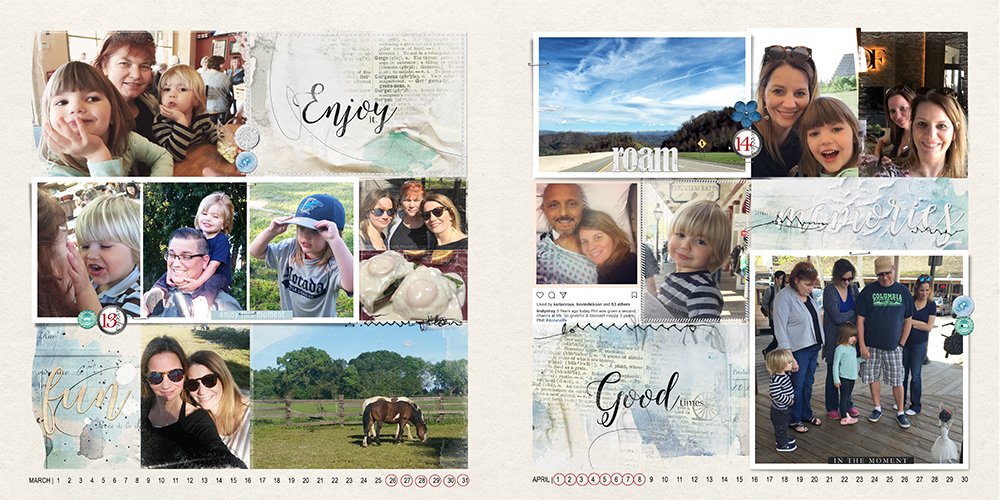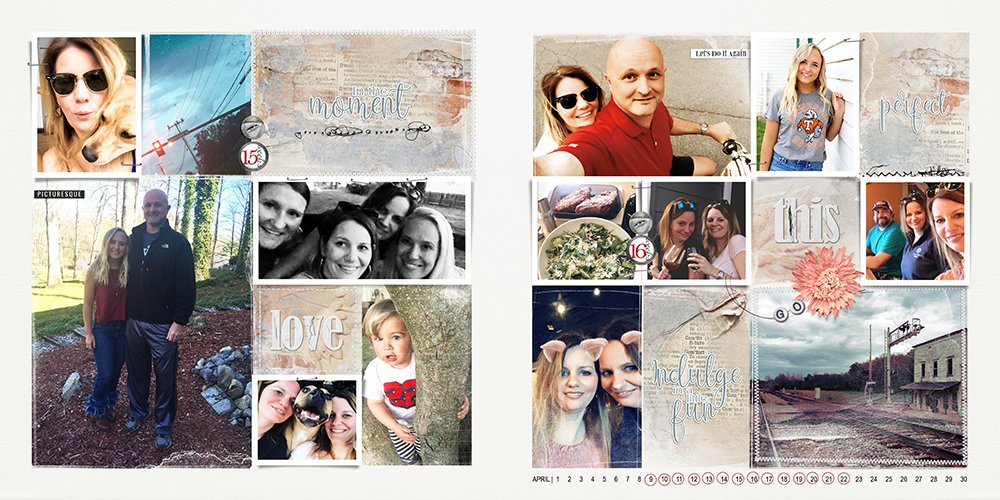 FotoInspired 2017 Weeks 13-16 | Lindy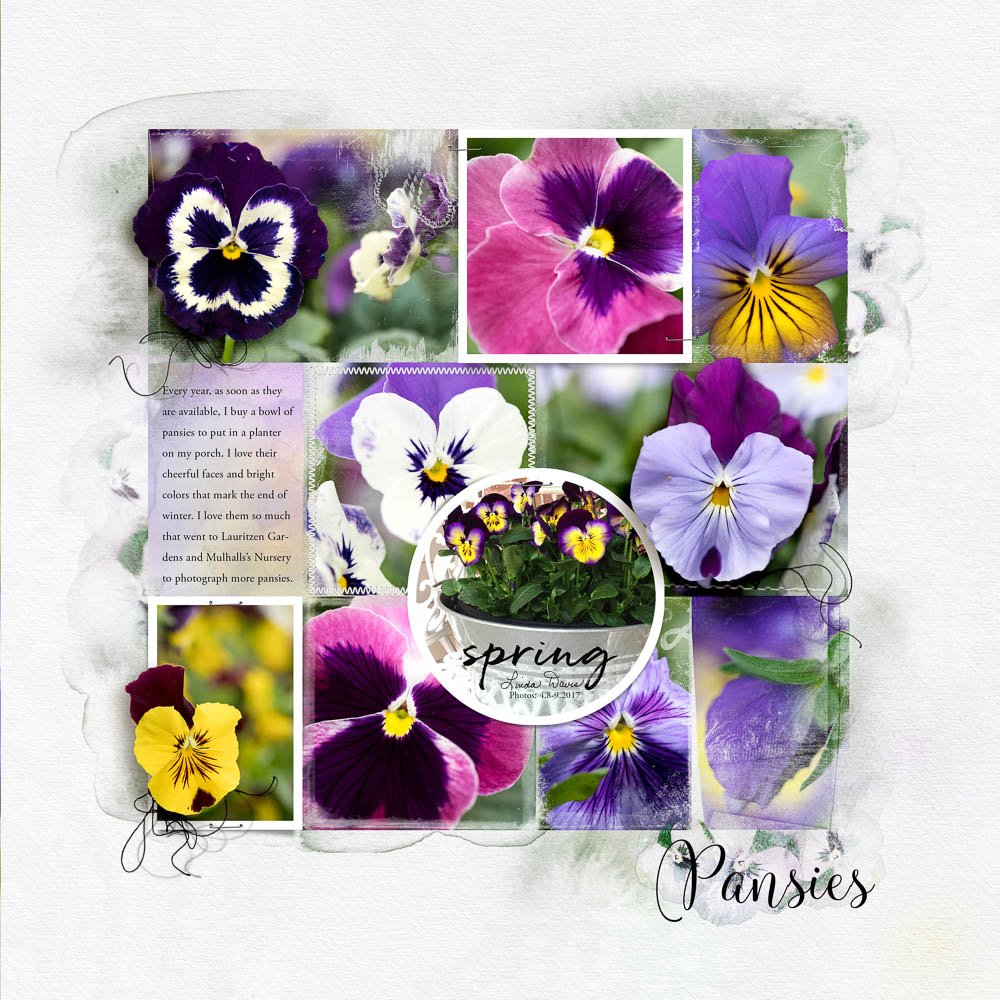 Pansies | Linda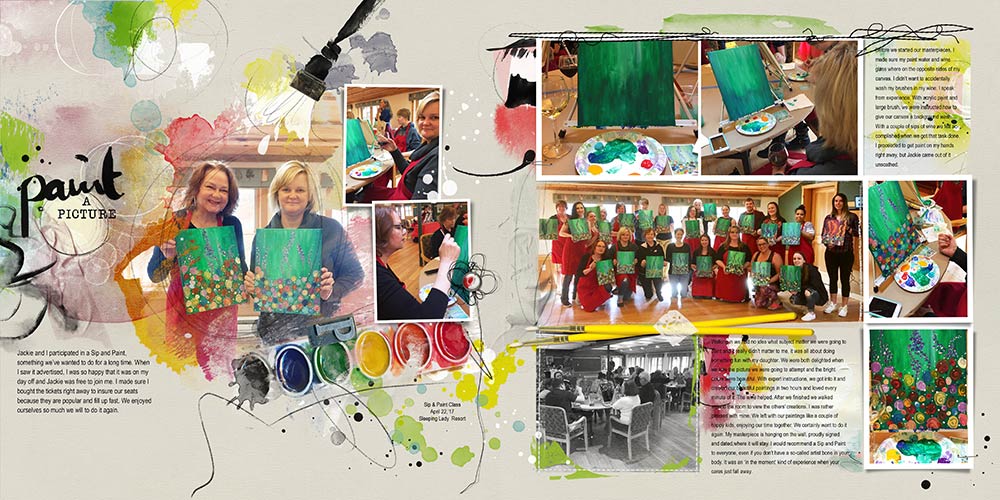 Paint a Picture | Barbara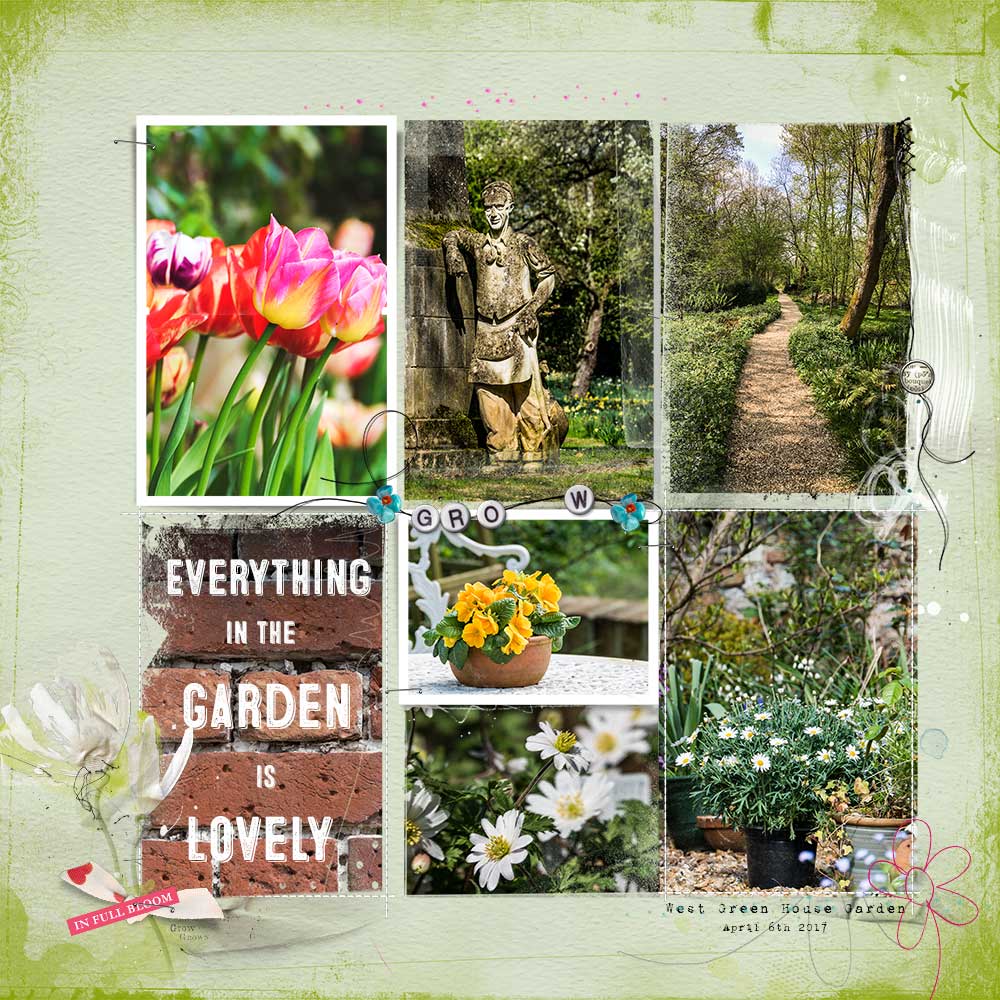 West Green House Garden | Viv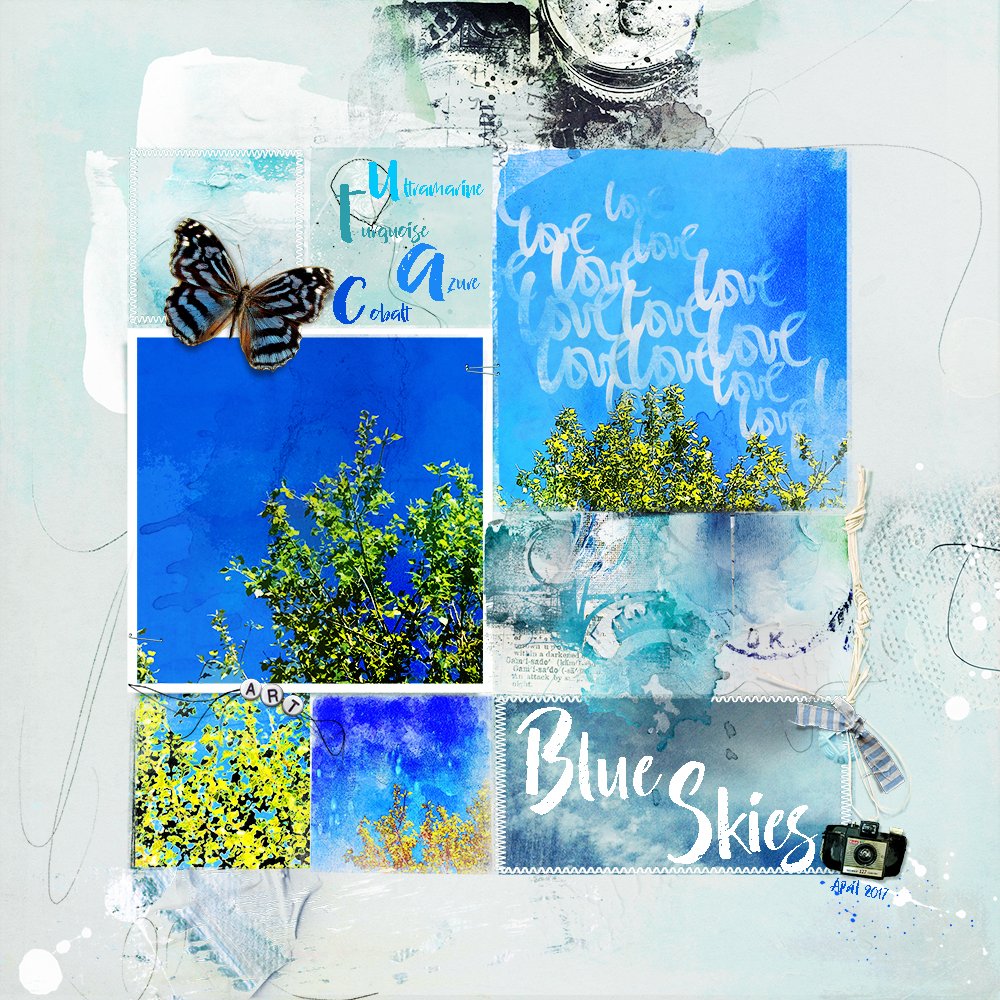 Blue Skies | Viv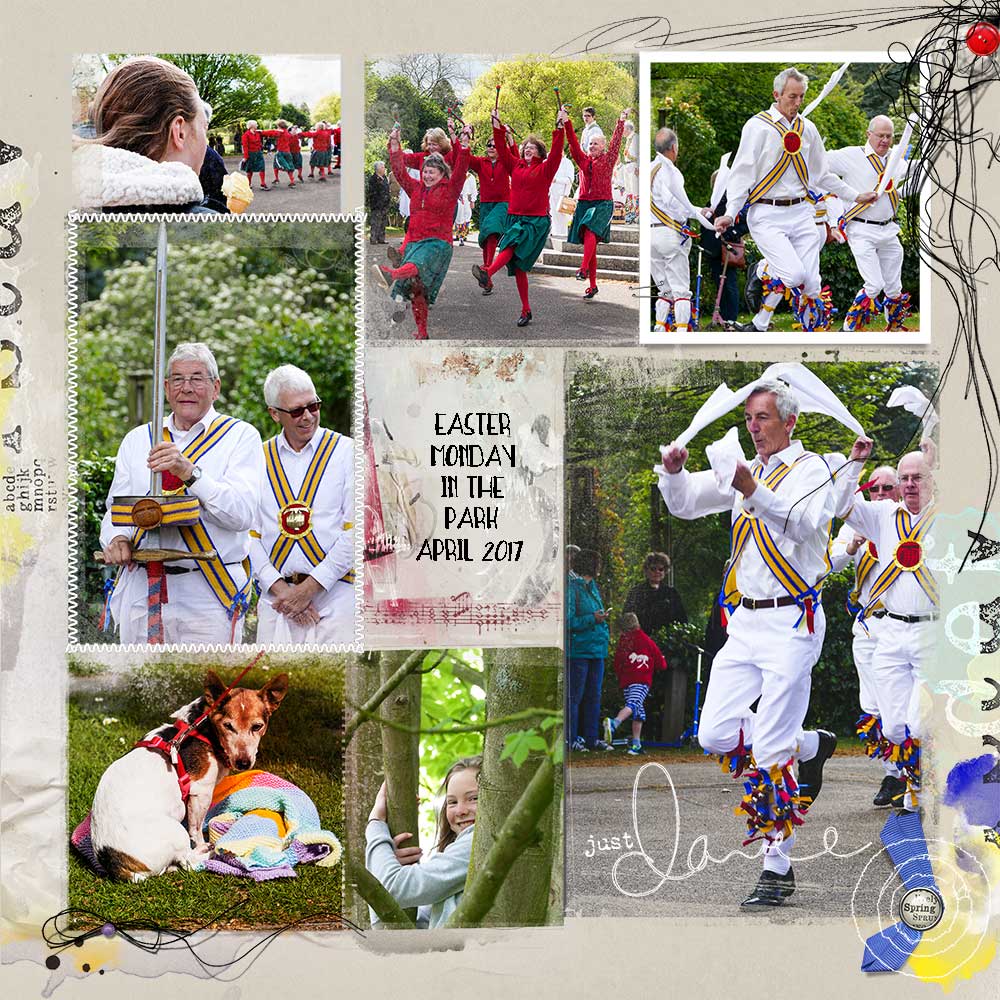 Let's Dance | Viv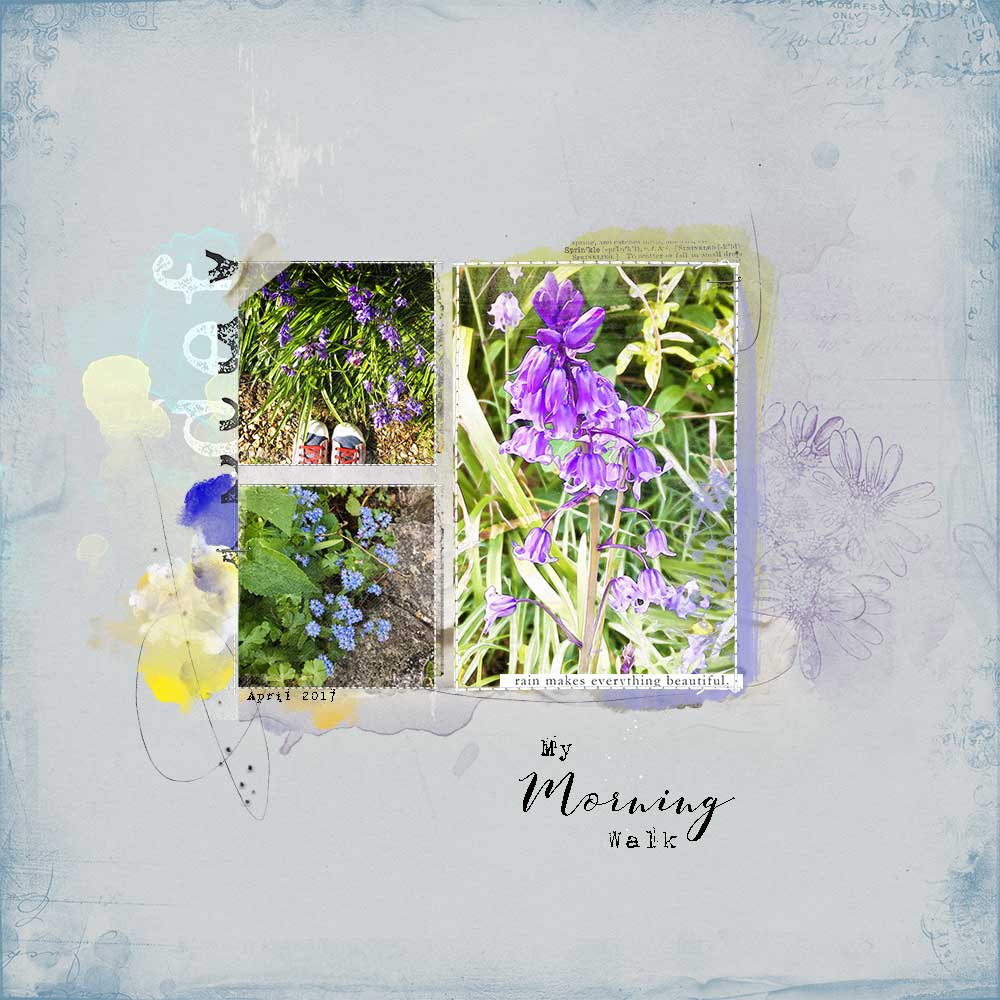 My Morning Walk | Viv
We hope we have inspired you with FotoInspired Inspiration April 2017.
Join our FotoInspired Facebook group to connect and share with other FotoInspired digital artists and scrapbookers.