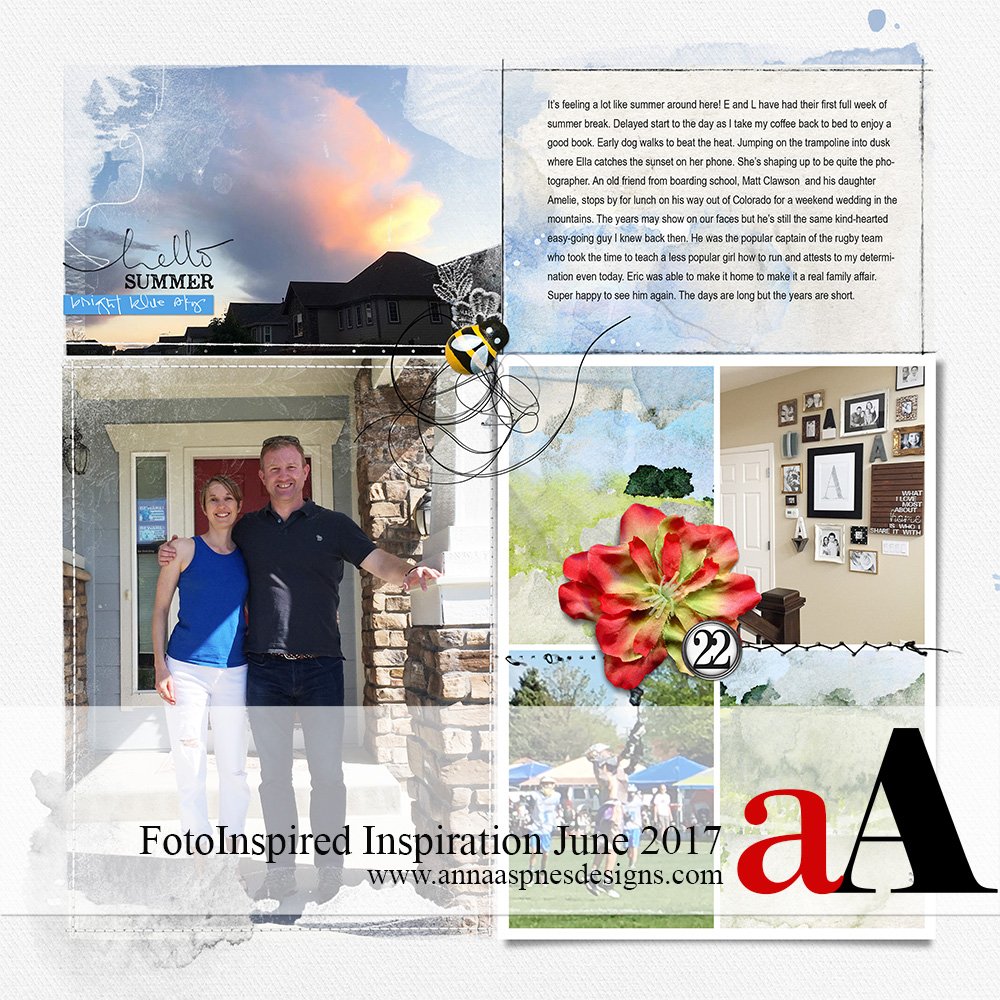 FotoInspired Inspiration June 2017 is here.
In year 2017, I'm making a BIG effort to celebrate every day ordinary moments through art.
I stopped for a while and regretted it. Get the full story in Getting Inspired By Life.
We are back sharing FotoInspired Inspiration June 2017, as well as a few tips for keeping you motivated to making the daily documentation digital artistry and scrapbooking happen.
Often we make it harder than it needs to be.
FotoInspired Inspiration June 2017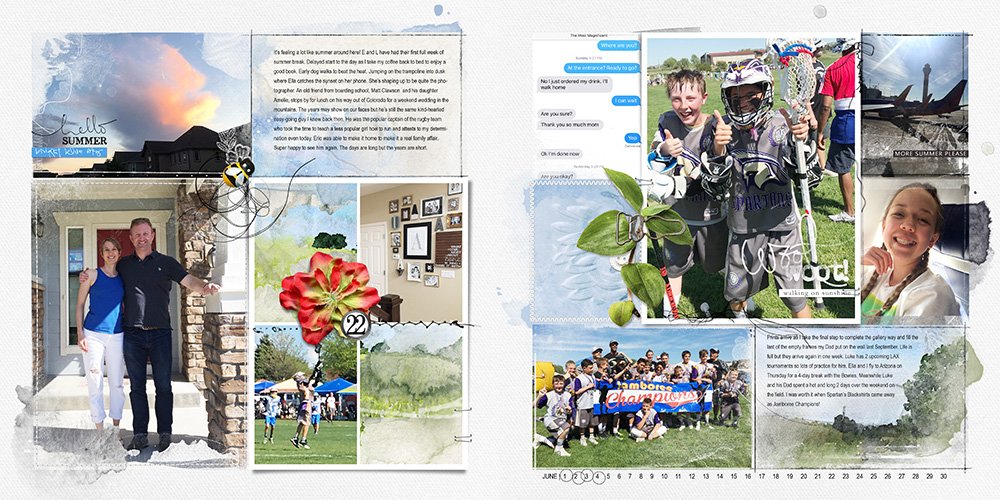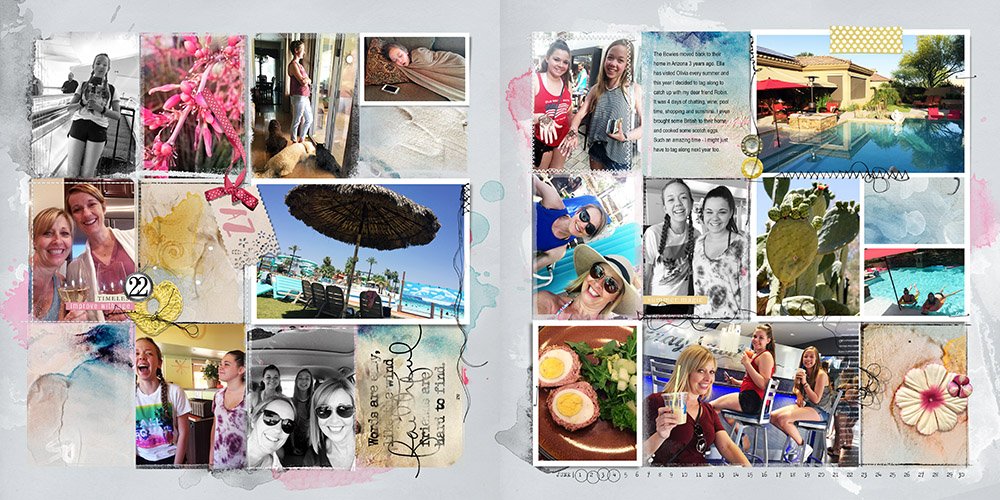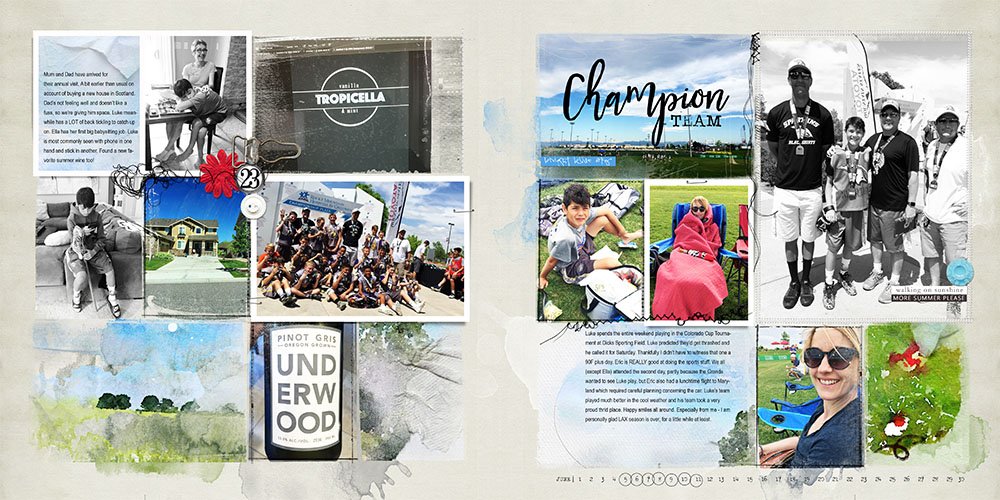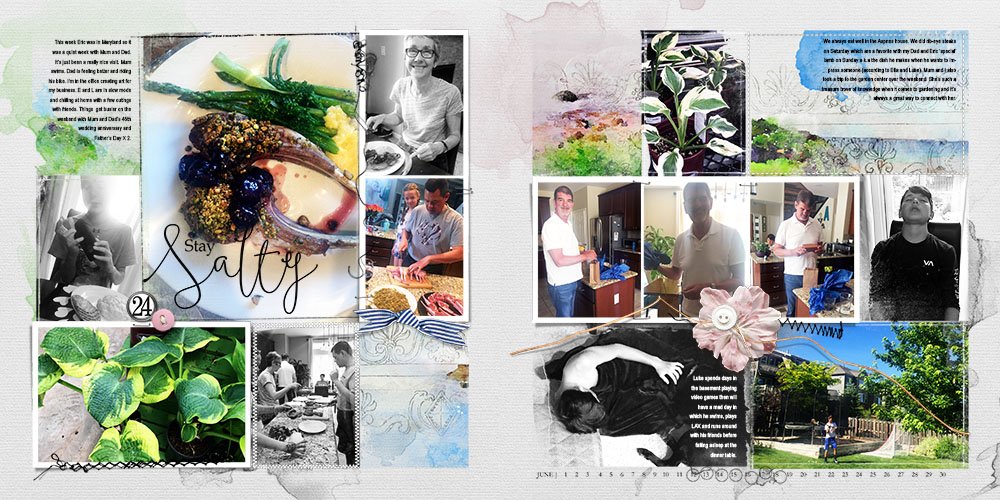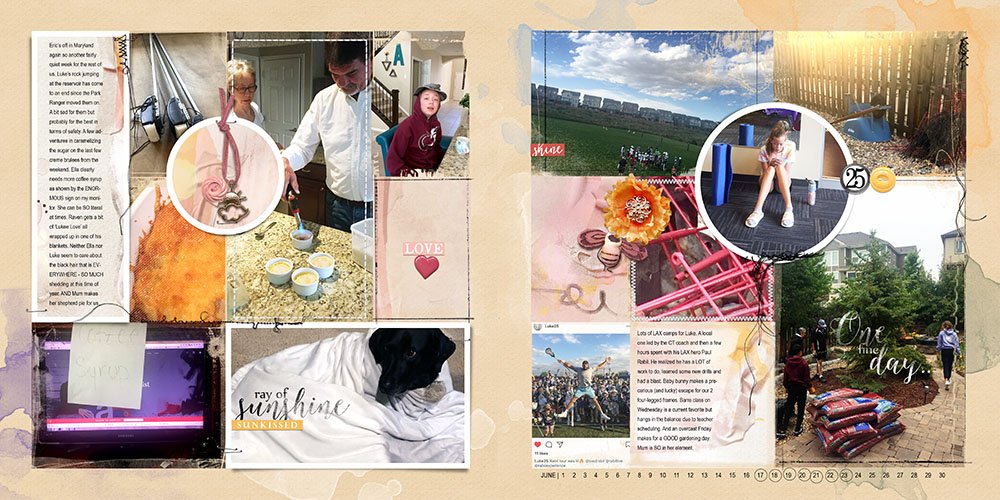 FotoInspired 2017 Weeks 22-25 | Anna
June Observations
June is typically a busy month around here.
Ella and Luke are out of school and so I often have to trade my studio for the the inside of my car as I ferry them to and fro.
Eric is traditionally away during the summer months. Seems to be a trend that has moved with him from the military to the civilian world.
The sunshine outside often calls me outdoors to the reservoir where we like to bike or SUP along the water.
And this year, my parents decided last minute that they were going to come and visit.
I got a lot of layouts completed in spite of all the summer activity.
The pages posted above are for June 2017 only. I also finished pages for June 2016 which keeps me on track for catching up on last years pages.
Breaking the process down into 10 minute bursts has been really helpful.
And comparing what life looked like at this time last year with now has continued to motivate me.
Fewer photos makes for a much easier process.
Even though I had 2 double-page spreads for 2 of the weeks in June, I am actually taking fewer photos in generally.
Ella and Luke obviously change less frequently than they used to and I'm also trying to afford them a level of privacy as they transition into adulthood.
I suppose you could say my photo-taking has become more organic as I take the time to really be in the moments, and enjoy them, as opposed to always be so intent on documenting them.
There is more balance in the process which has turned out to be more enjoyable in the moment and less stressful when it comes to creating the pages.
Less is more across the board for me. 
More FotoInspired Templates are needed.
I having added to the FotoInspired series in at least or year or so.
This month I have being paying attention to the FotoInspired Templates I like to use, in terms of number, size and orientation of the masks.
I didn't think I'd get bored of the 80+ templates in the aA store, but I'm definitely ready for more.
Watch this space.
a

A

Creative Team Inspiration
See our Gallery Inspiration by clicking on the images to access complete digital design supply lists.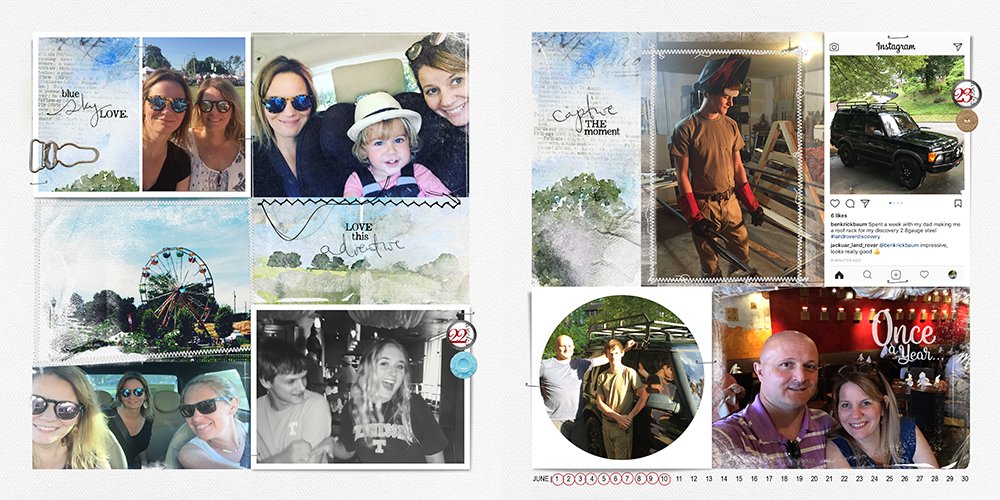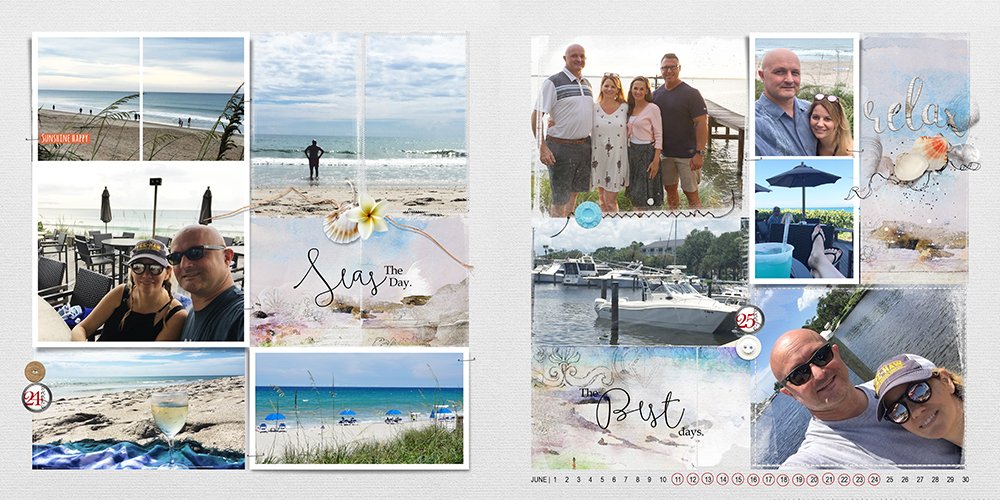 FotoInspired 2017 Weeks 22-25 | Lindy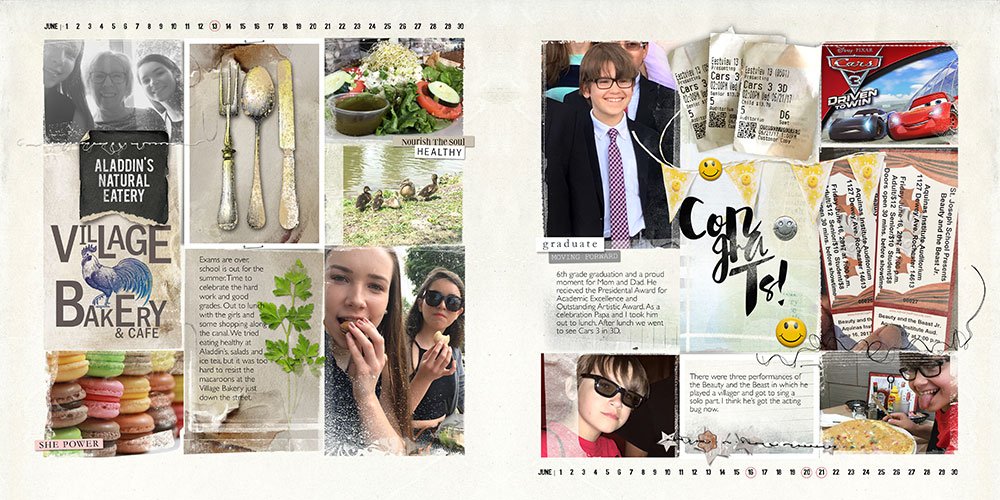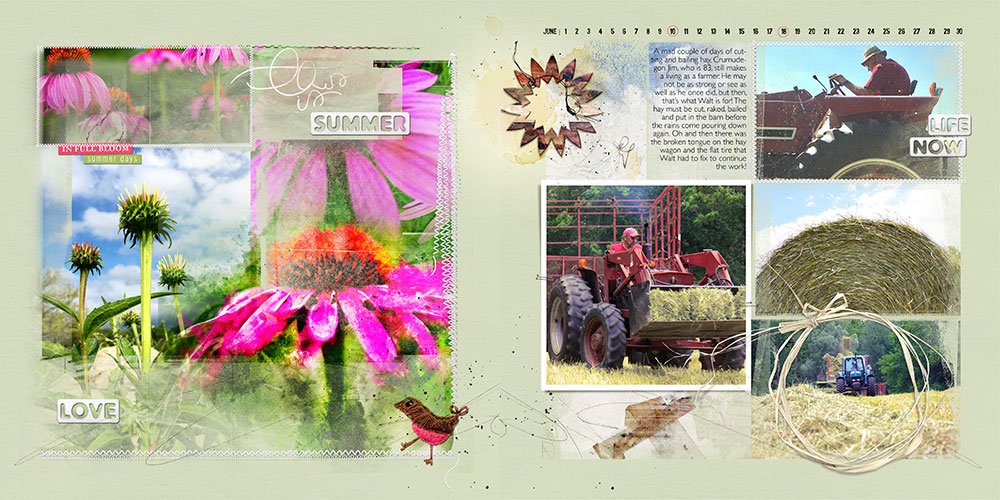 FotoInspired June 2017 | Miki
You and Me June 2017 | Viv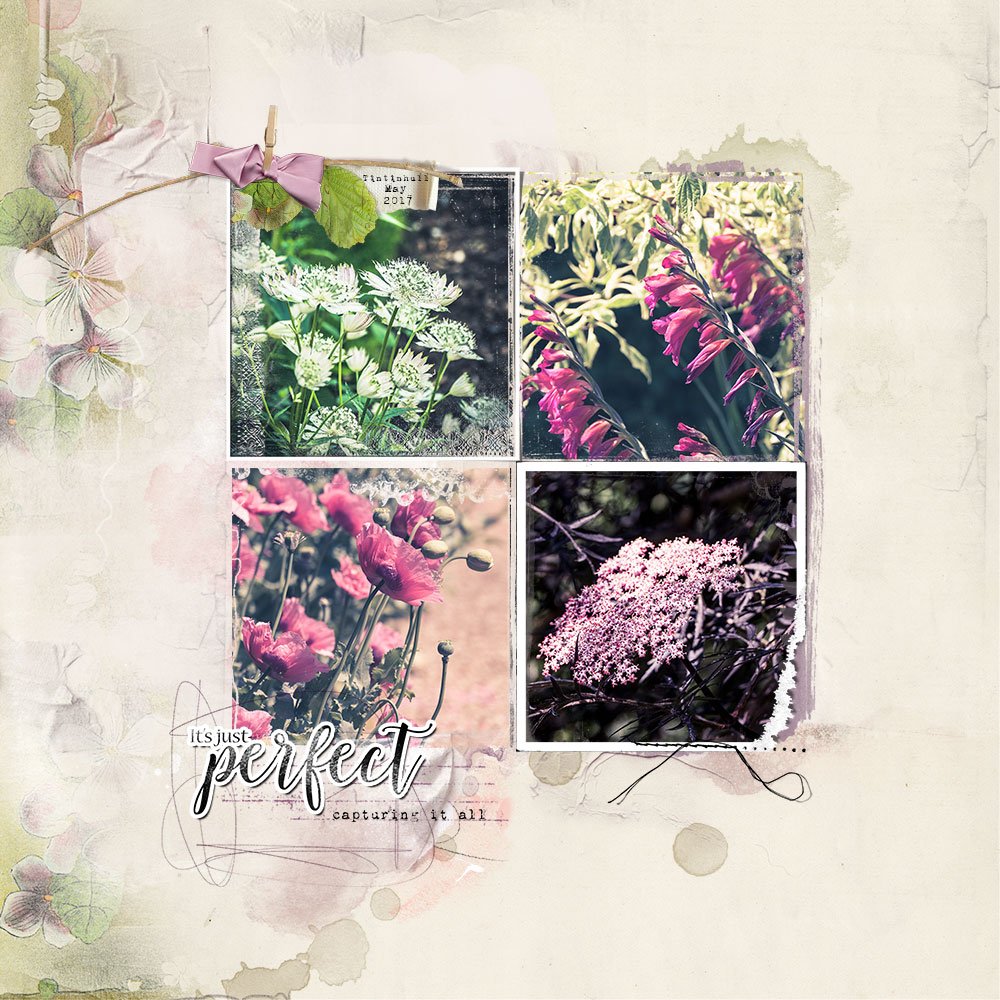 FotoInspired Flowers | Viv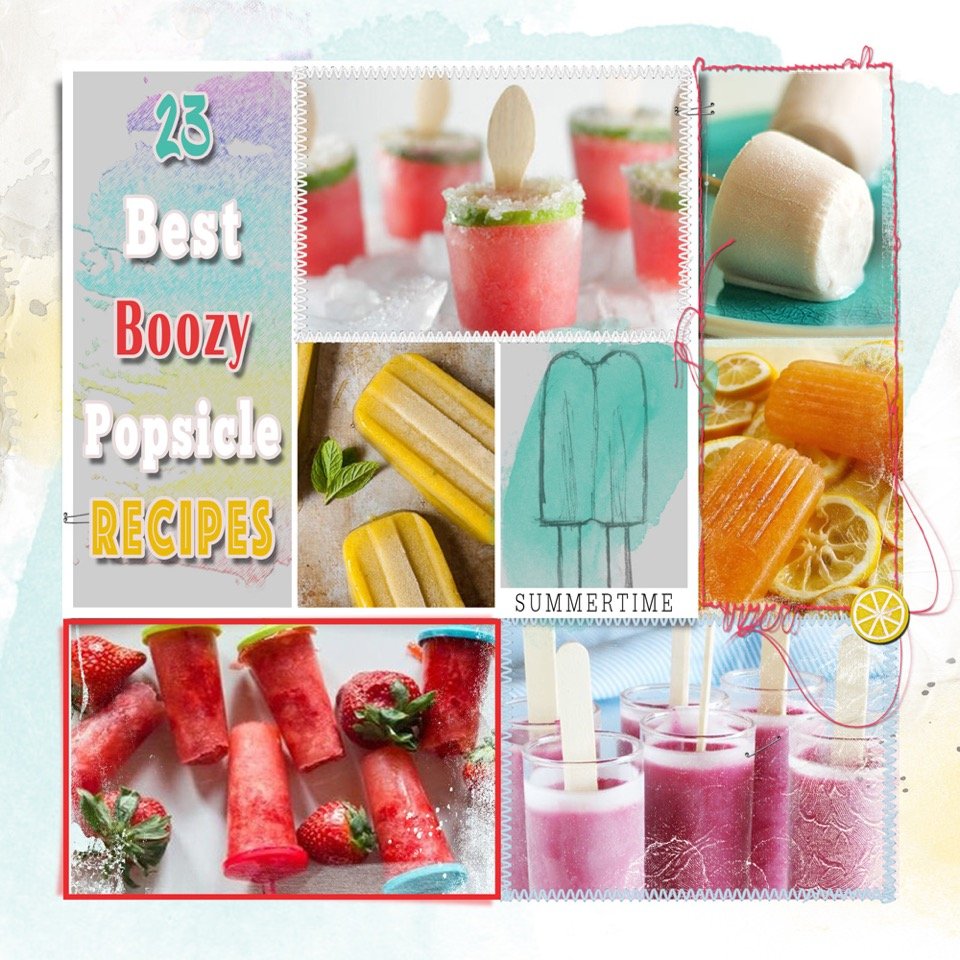 Summer Goals | Christy