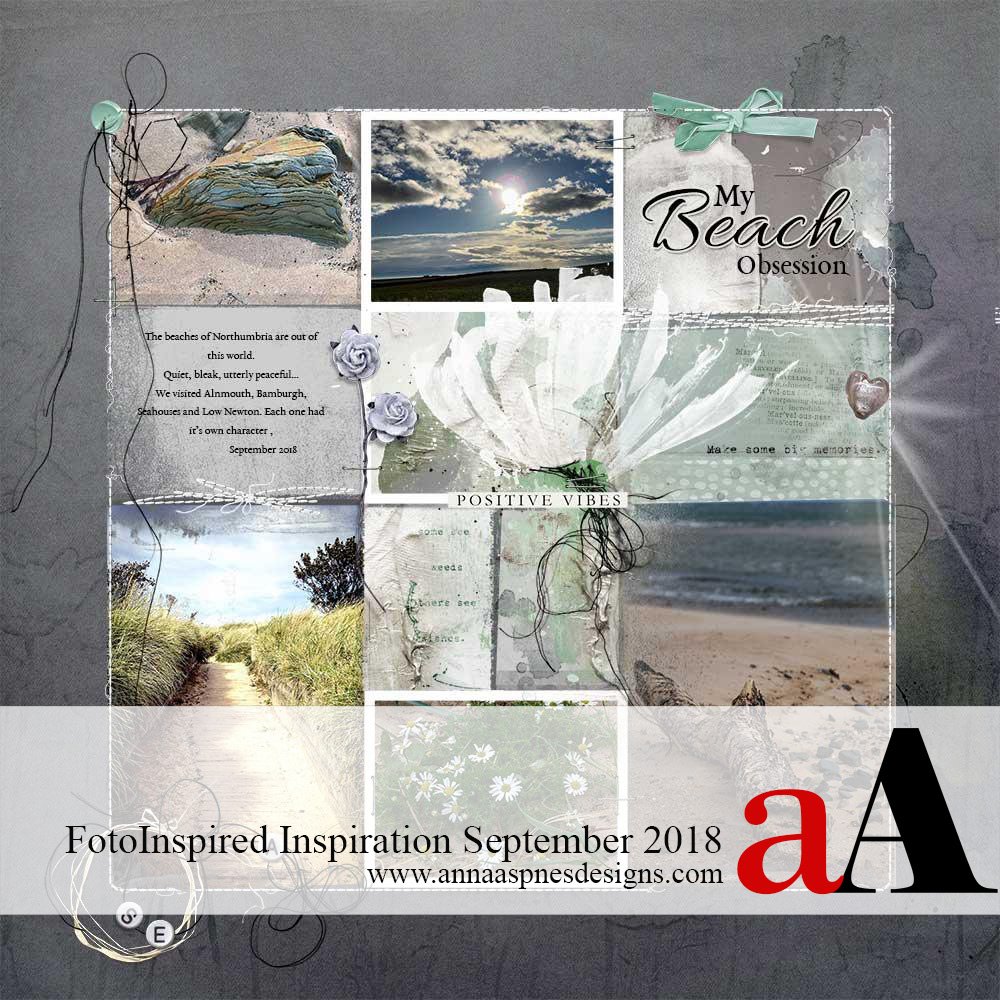 FotoInspired Inspiration September 2018 has arrived.
Read about my FotoInspired 2018 plan, as well as current efforts to catch up on my unfinished 2016 project.
And you can keep up with my progress by joining the dedicated FotoInspired community on Facebook.
FotoInspired Inspiration September 2018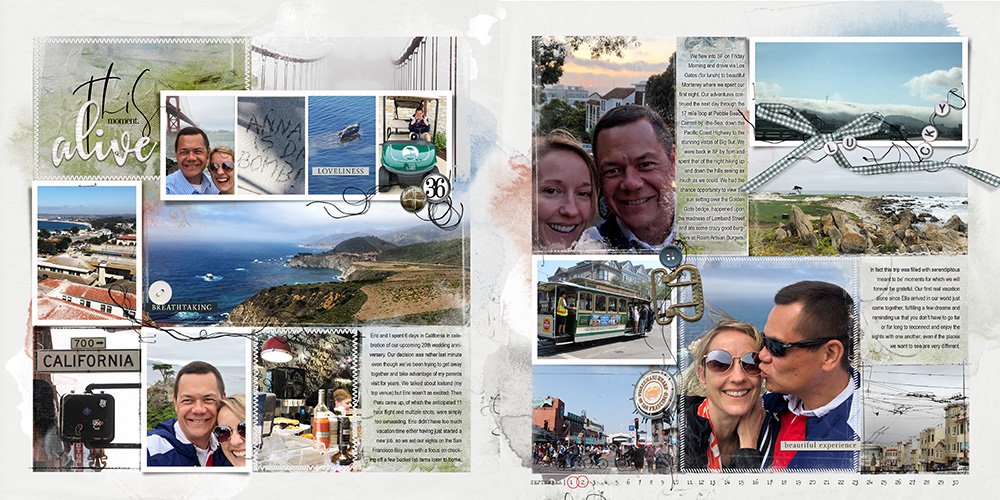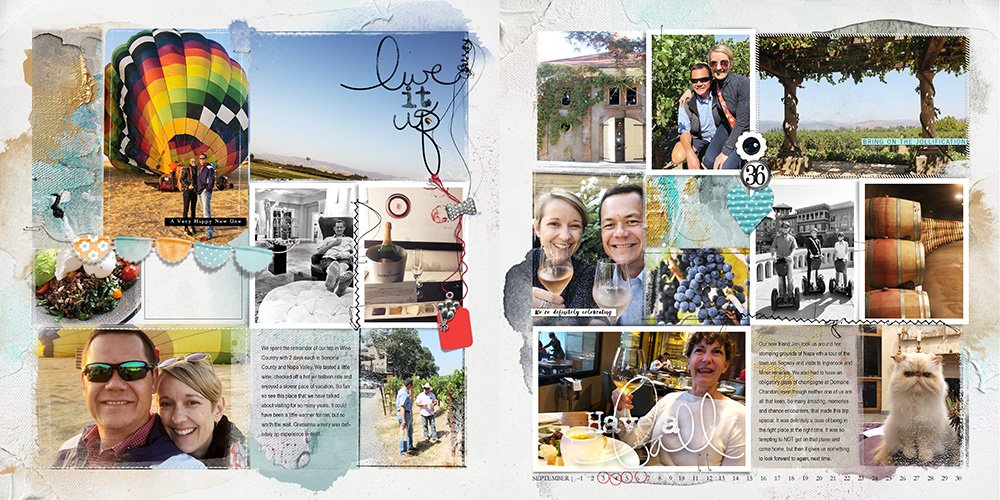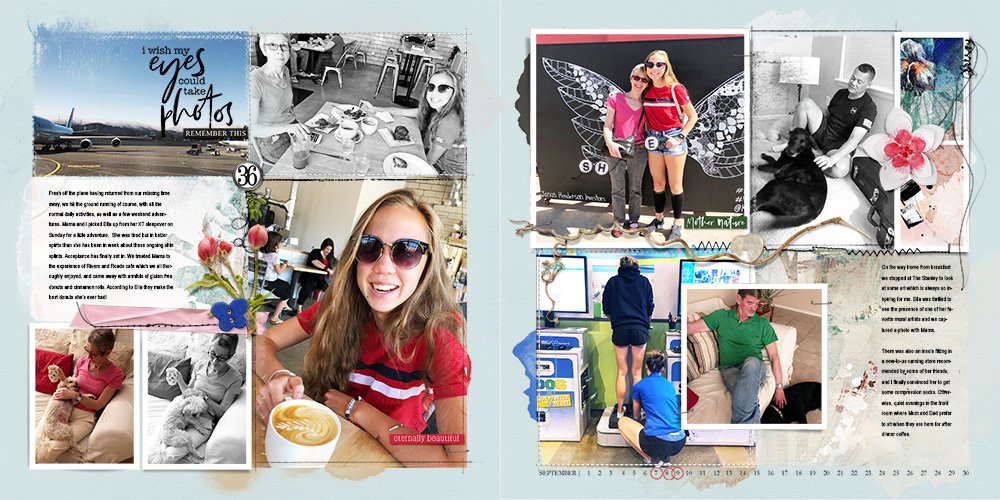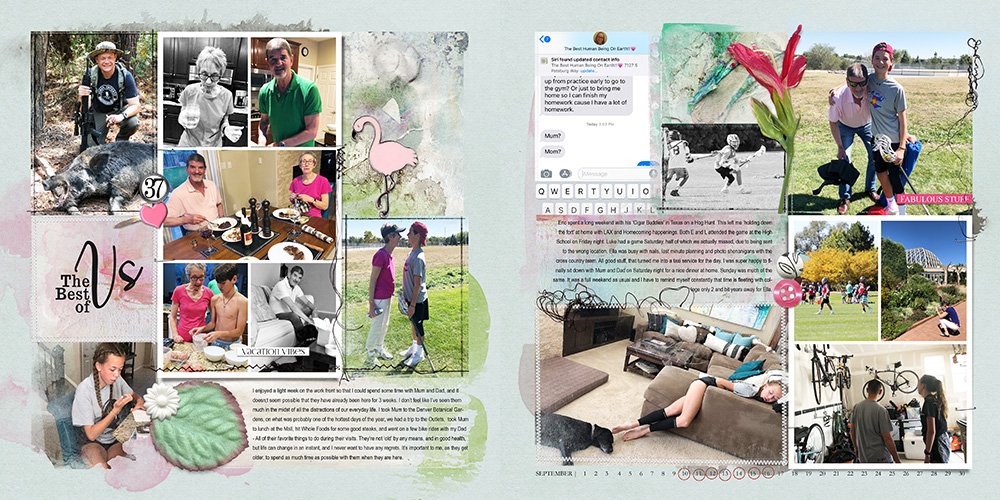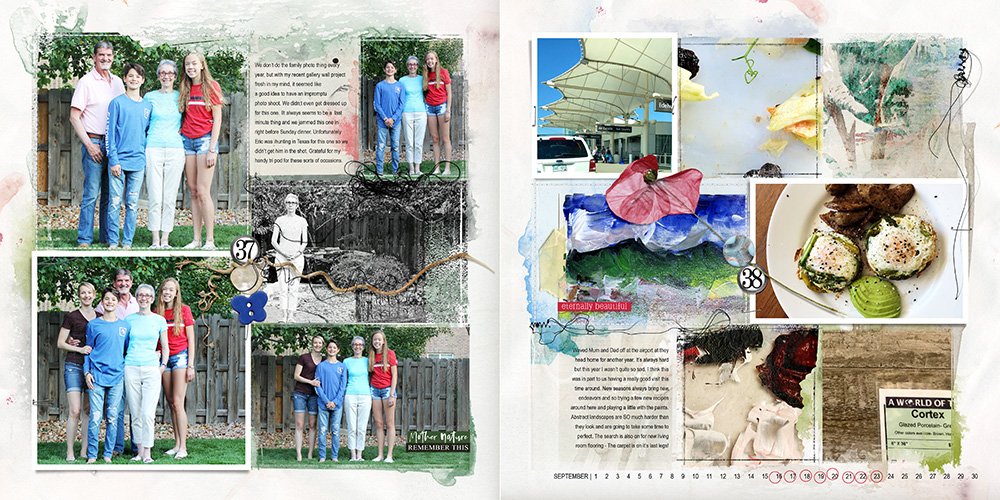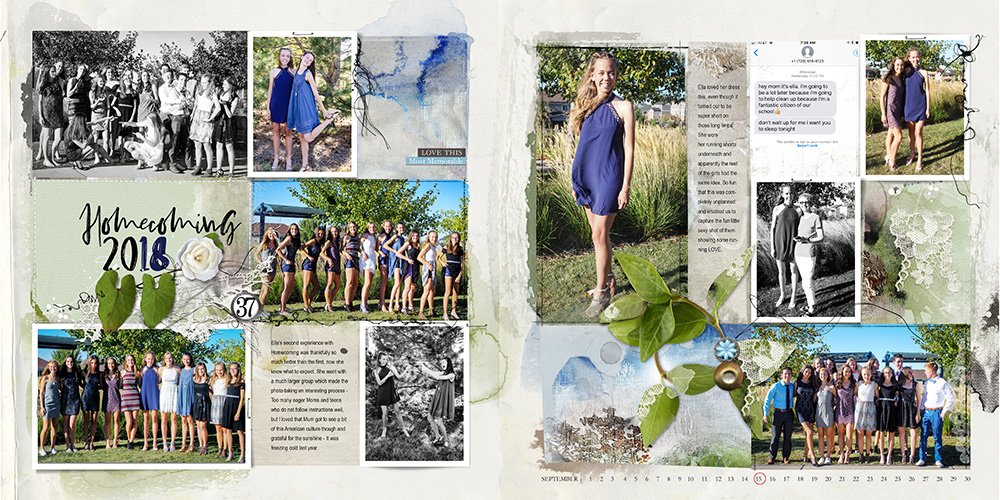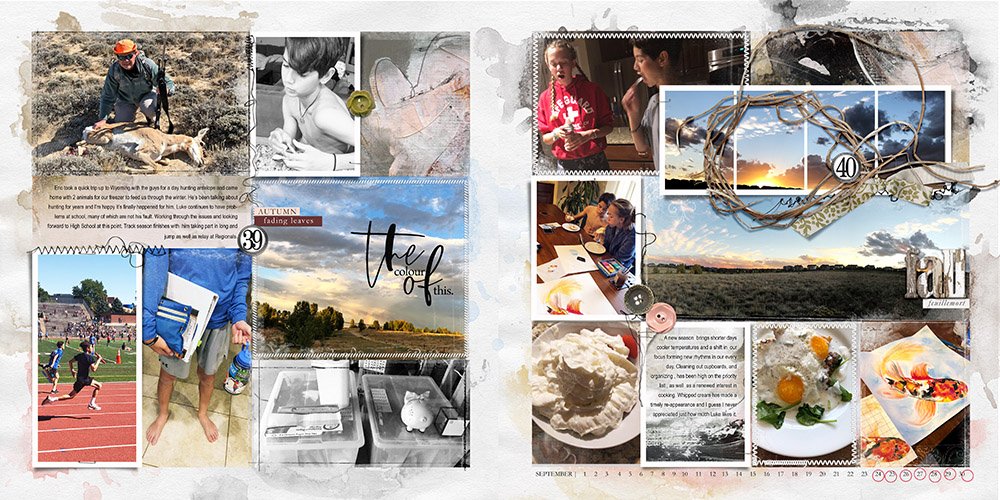 Weeks 36-39 | Anna
September Observations
It was a BIG month of my own project.
September is a dynamic time of year with my parents typically visiting and a transition into the new school year.
Life is full with sports, teenage shenanigans, outings which just enrich the every day life stuff.
And then added to the usual chaos with a a little trip to California in celebration of our 20th wedding anniversary.
Trips away just the 2 of us are few and far between as we don't usually have anyone around willing to watch our tribe.
Number of pages per month is dictated by what's happening in life.
I aim for one page per week but prefer an organic over a forced approach.
This means I take photos when I feel inspired to do so and always choose being in the moment over capturing the photos.
It's definitely a balance that has been acquired and mastered over the years of doing this FotoInspired project.
Some months have many pages like this month where the weeks and specific events are captured in there on double page spread.
Other months are more sparse where I have 2,3 or even weeks captured in one double layout.
It's very reflective of life really.
There is so much flexibility in this type of project.
Make it fit your life and circumstances each month.
This is what keeps it attainable and enjoyable.
Looking back at the photos for September makes me grateful for the life I live and the love I have for this type of documentation.
Thanks for being part of this community and sharing your LifeART too 🙂
a

A

Creative Team Inspiration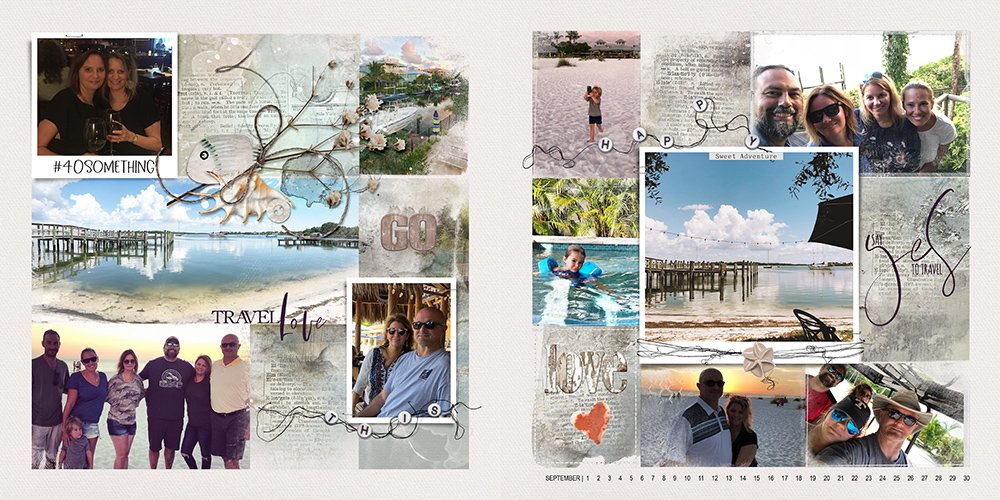 FotoInspired September| Lindy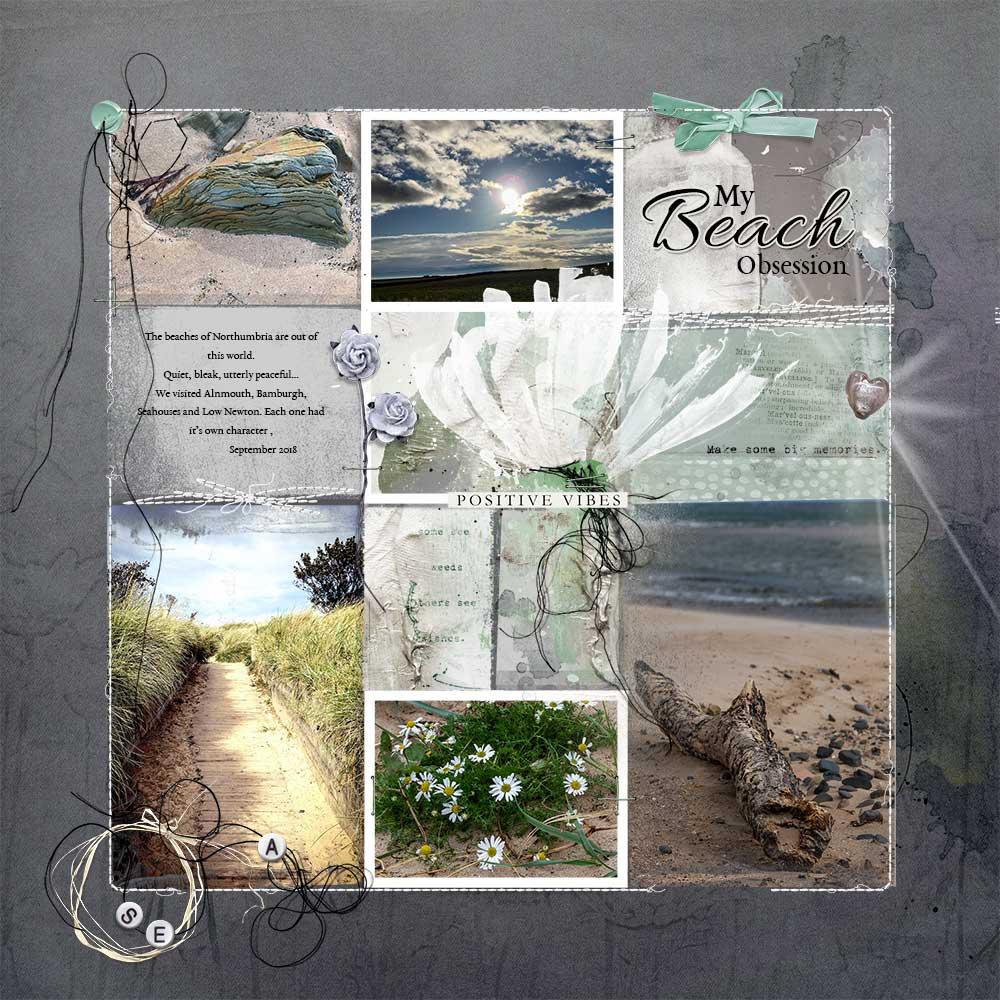 My Beach Obsession! | Viv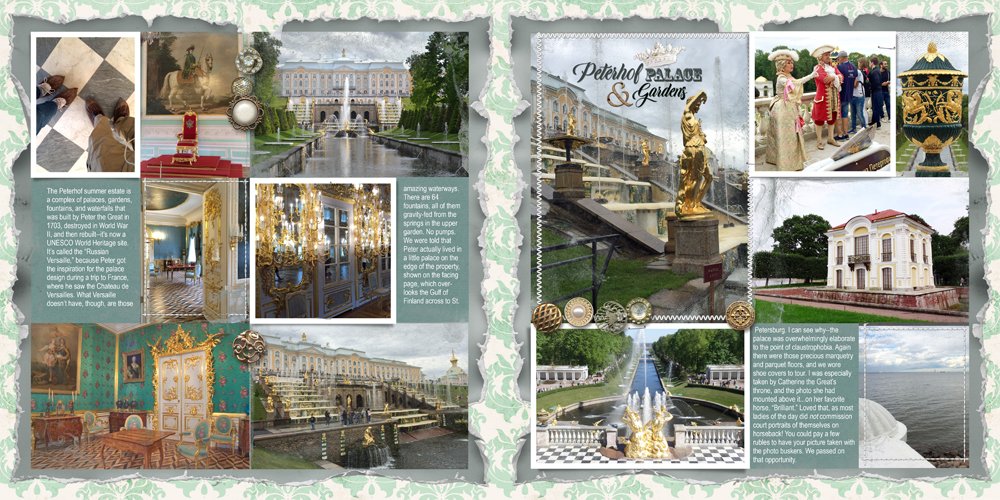 Peterhof Palace | Laura
Share FotoInspired Inspiration September 2018 here and here.