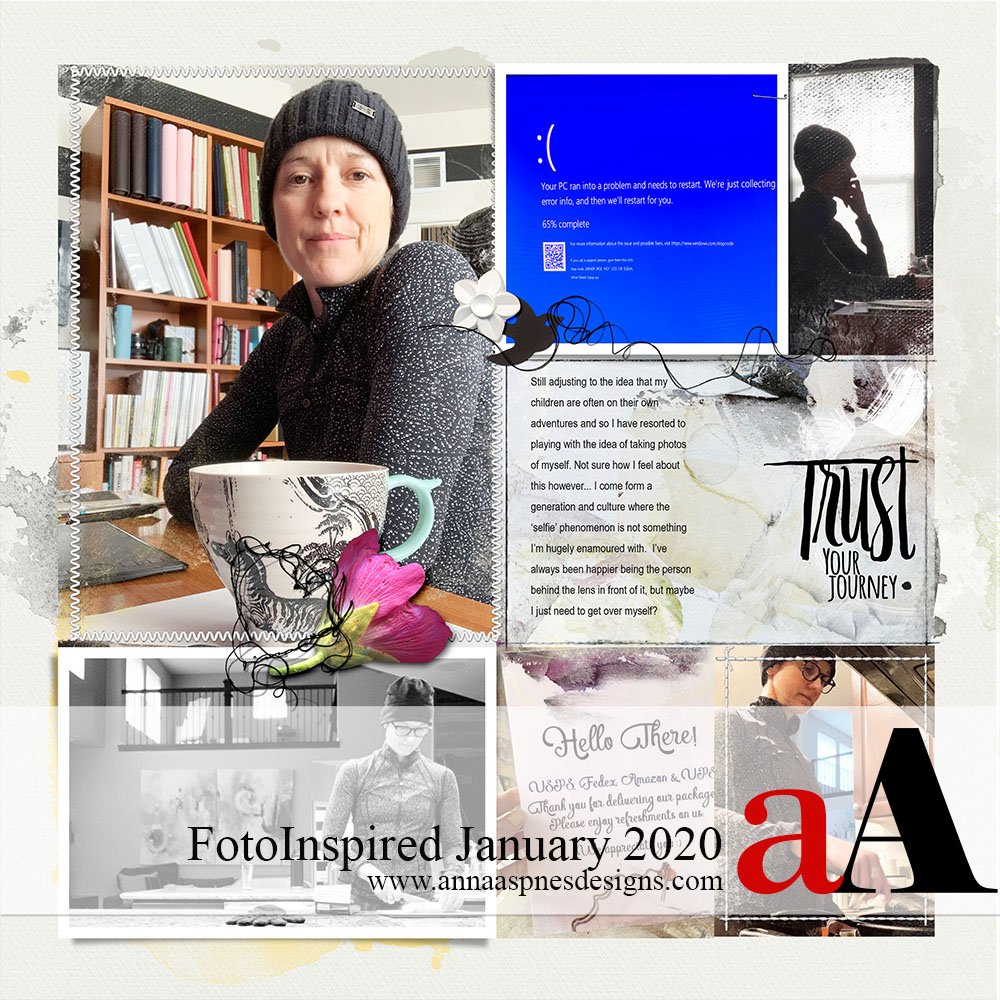 Today I'm sharing the beginnings of my FotoInspired January 2020.
New to FotoInspired?
Join the dedicated FotoInspired community on Facebook.
The FotoInspired Stats
A total of 5 double-page spreads for the month of January 2020
And a few thoughts on making this project work for your life and photos.
January 2020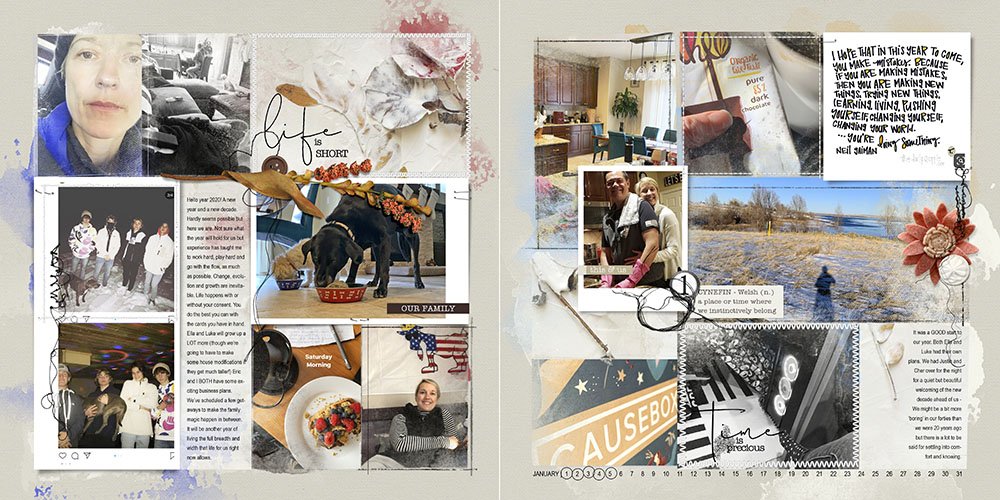 2020 | Week 1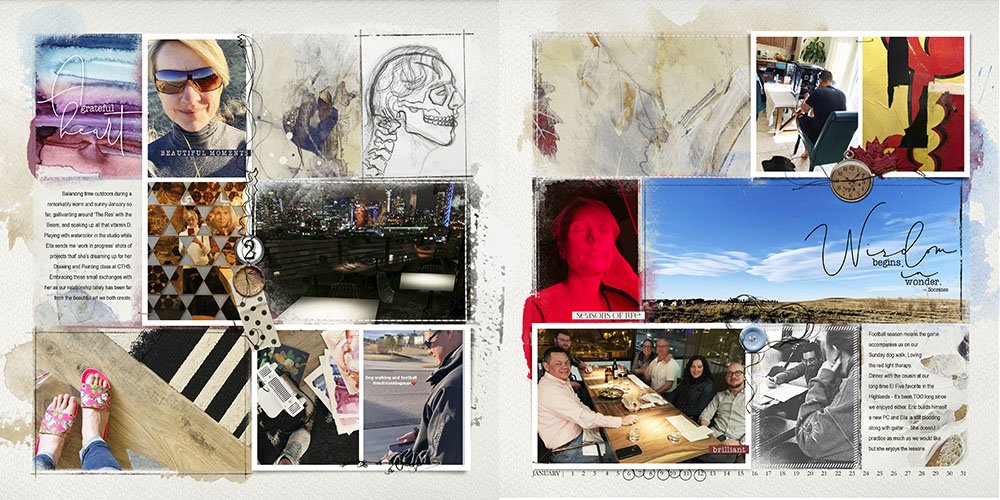 2020 | Week 2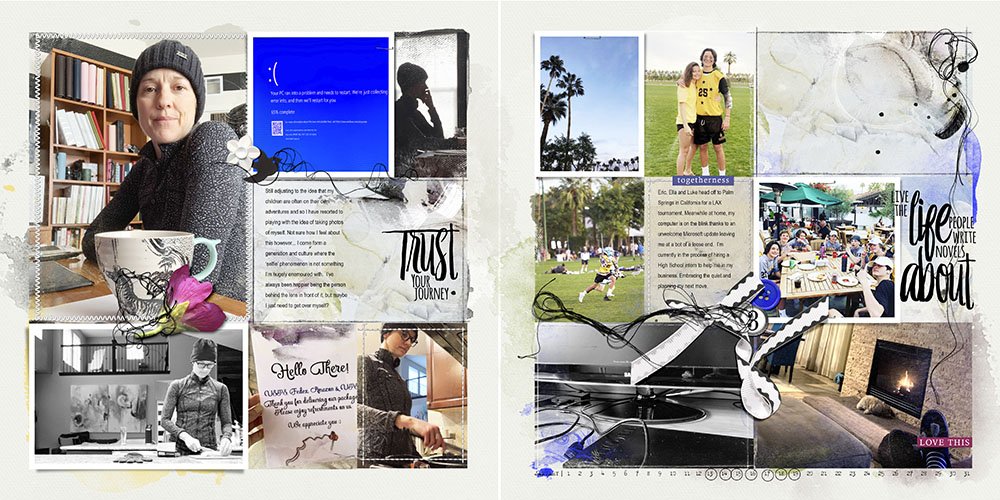 2020 | Week 3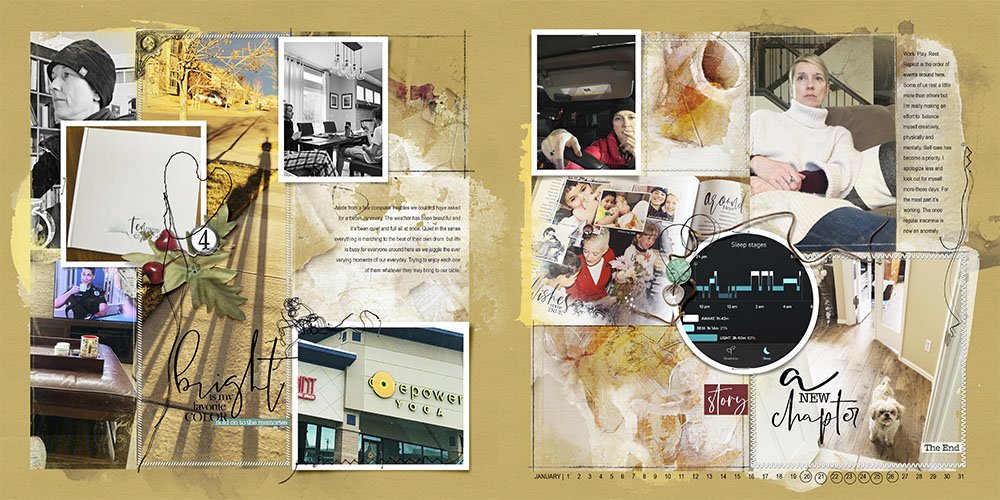 2020 | Week 4 

  2020 | Week 5
It Never TOO Late
Do What You Can
It's almost the end of February and I'm just getting started on my FotoInspired Project 2020.
And I'm totally OK with that.
There is NO STRESS to being behind.
I don't listen to the noise of what others think I should be doing.
I make the project work for me as I go.
I live the memories first and document second.
I create the art in the lulls of life.
Life Inspires the Memory Keeping.
Tell the stories and share the photos most meaningful to you.
Make the FotoInspired project a CELEBRATION and it becomes something you WANT to do.
You certainly don't have to do it ALL.
Be SELECTIVE with your STORIES.
Be SELECTIVE with your PHOTOS.
Be SELECTIVE with what you CREATE.
Magic Happens when You are Inspired
And you will enjoy the process a LOT more.
It's OK to EVOLVE with your LIFE.
It's OK to CHANGE your APPROACH.
It's OK to GROW in your CREATIVITY
It's your project and you can do it your way.
See this post for guidance on simplifying your process.
'Batch processing' my layouts is proving to be a game changer at the moment.