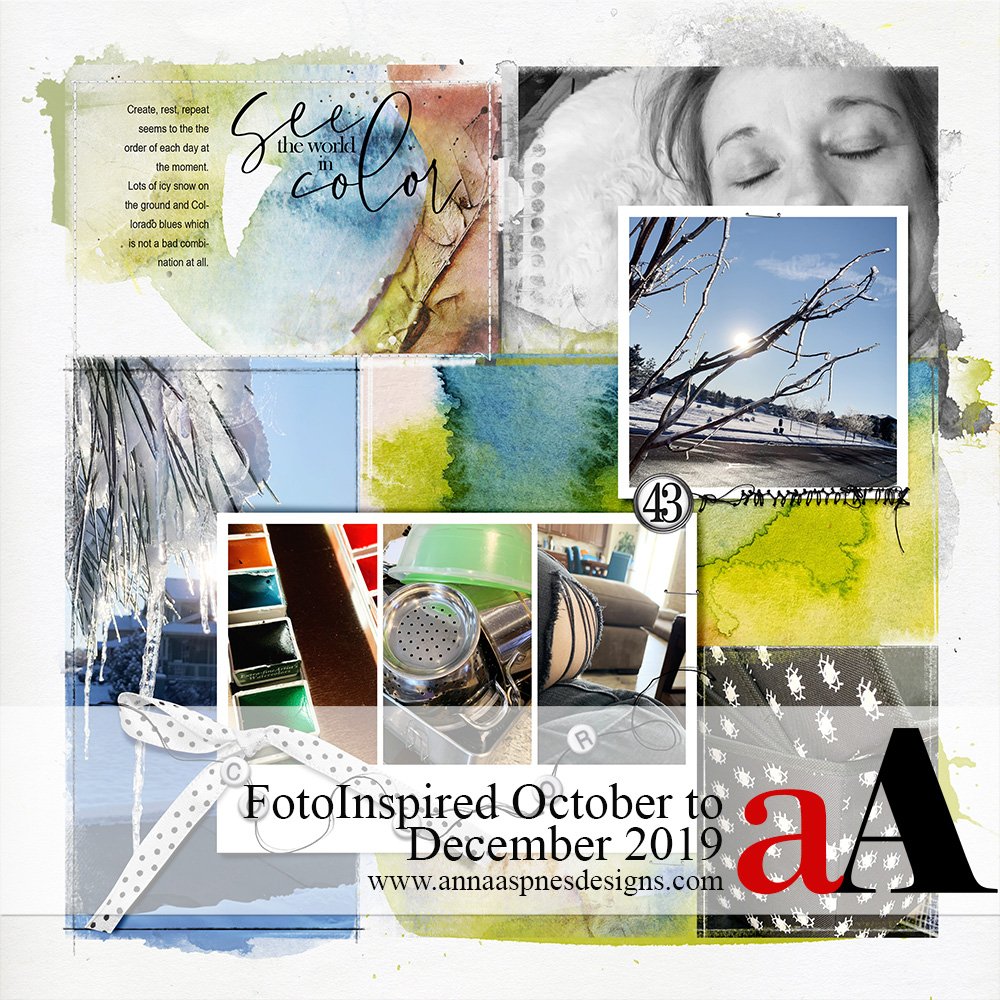 Today I'm finally updating you on my FotoInspired  2019.
New to FotoInspired?
Read about my FotoInspired 2019 plan and join the dedicated FotoInspired community on Facebook.
The FotoInspired Stats
A total of 13 double-page spreads for the last 3 months of the year.
And 54 Double-page spreads for my Year 2019 FotoInspired Project
October 2019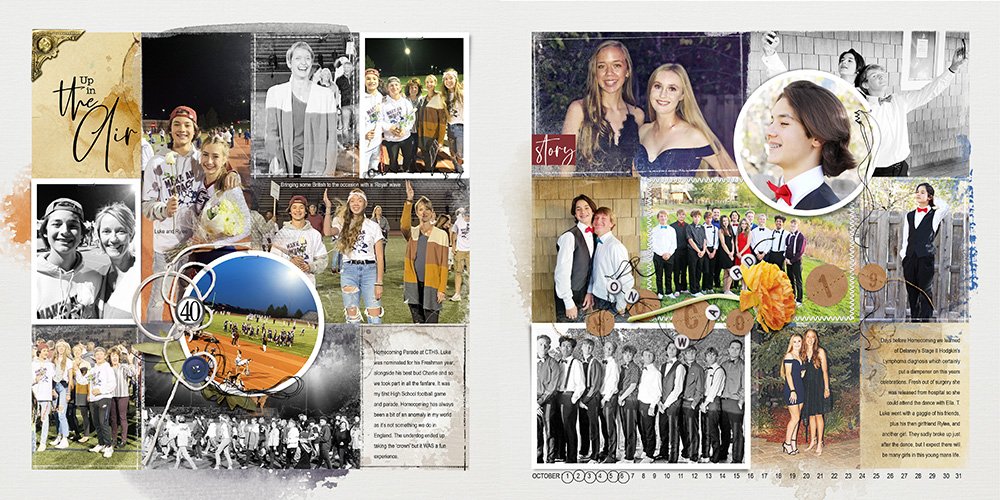 Week 40 | Homecoming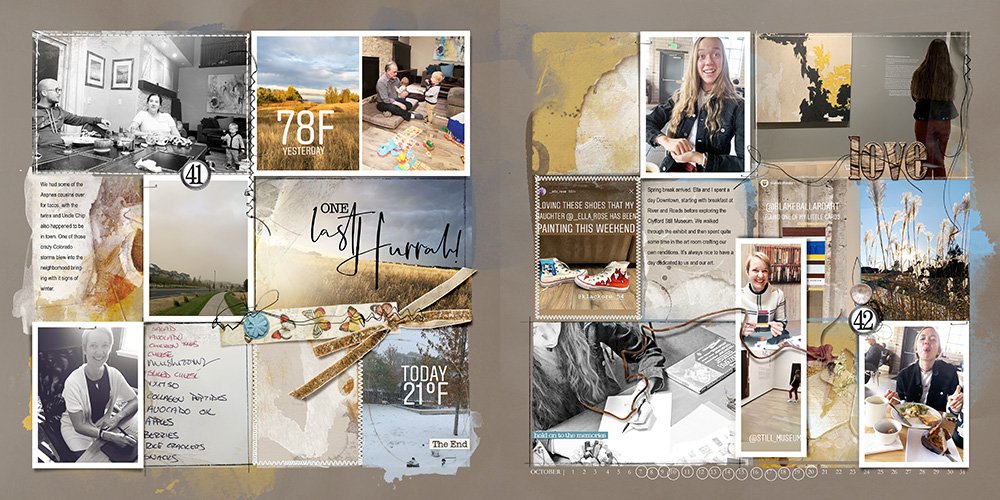 Weeks 41 and 42 | Fall Break
Week 43 and 44 
November 2019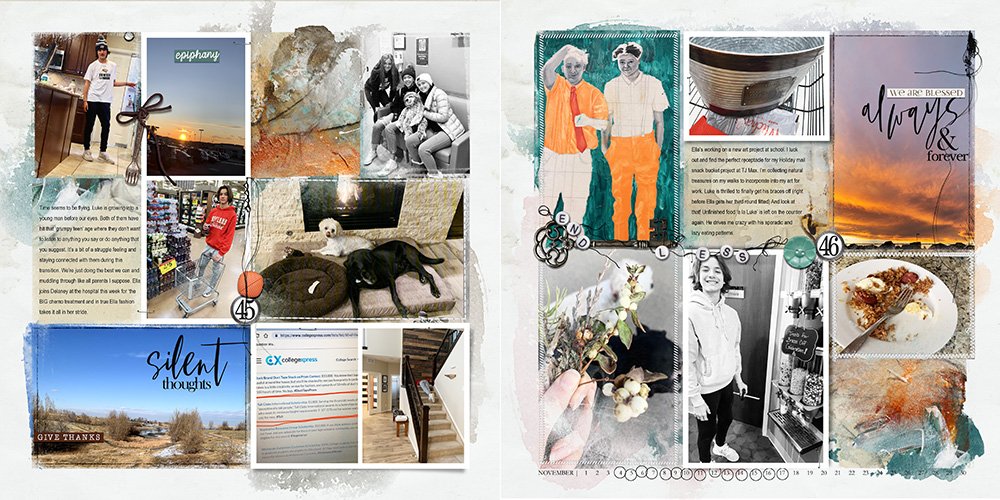 Weeks 45 and 46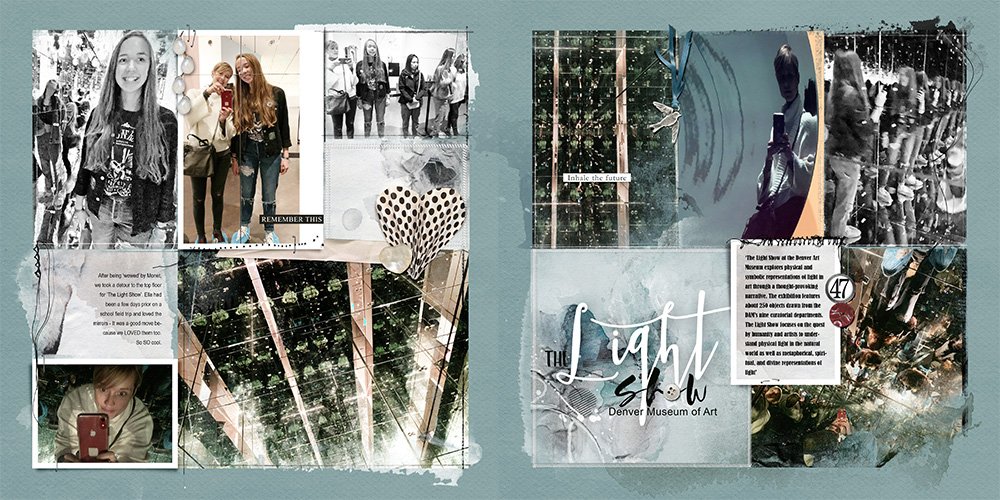 Week  47 | Monet Exhibit at the Denver Art Museum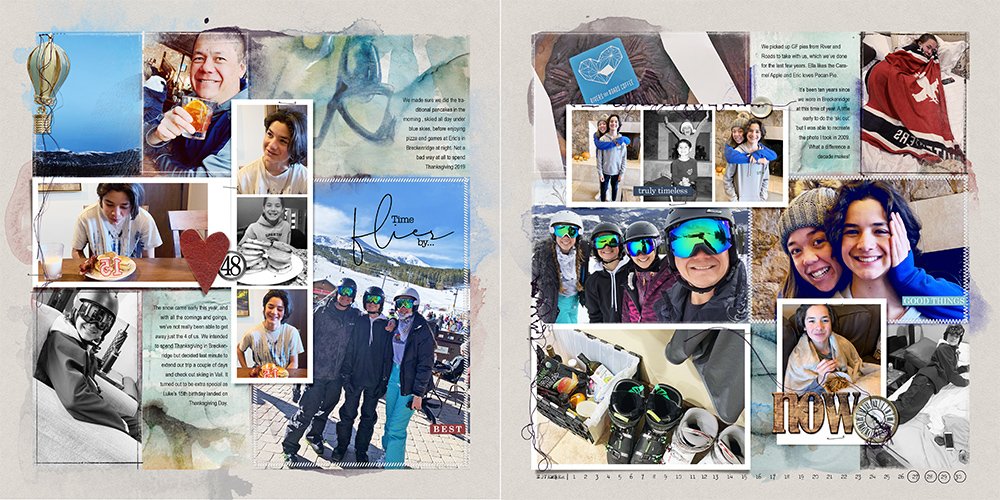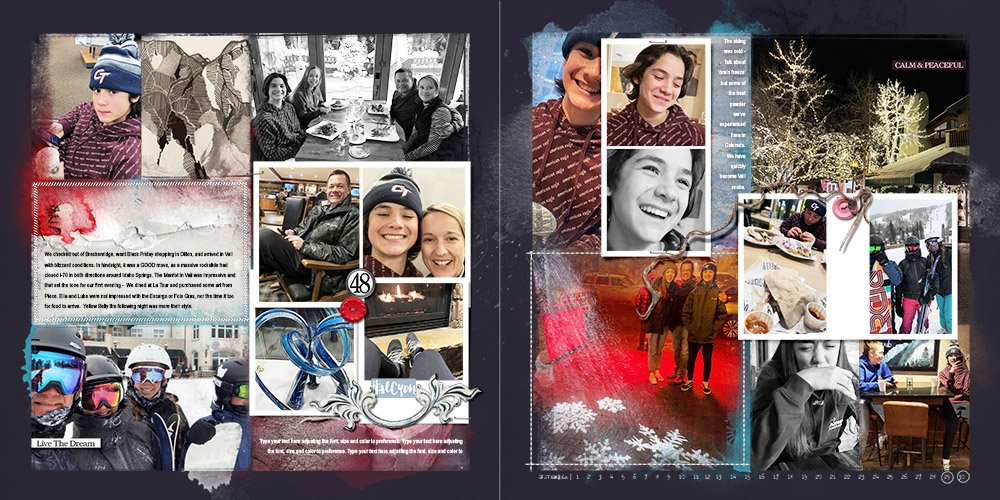 Week 48 | Thanksgiving Skiing in Breckenridge/Vail
Weeks 48 and 49
December 2019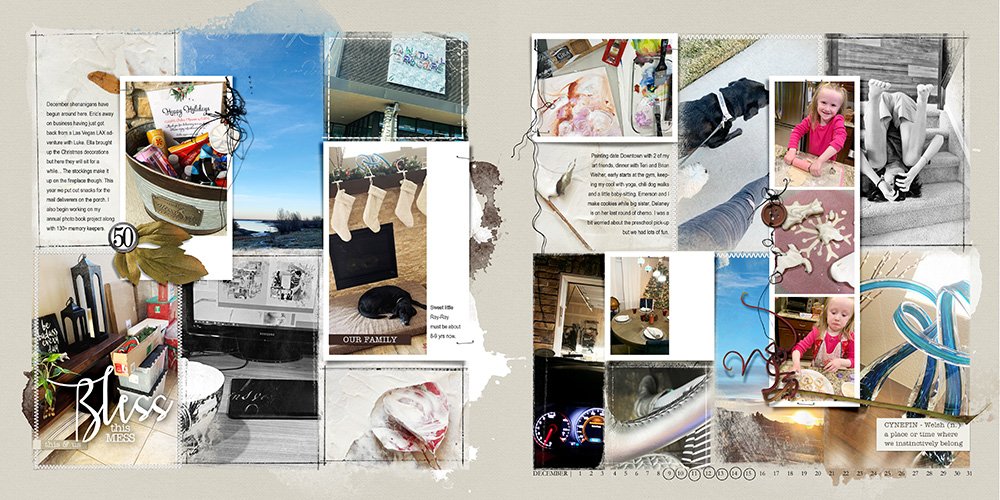 Week 50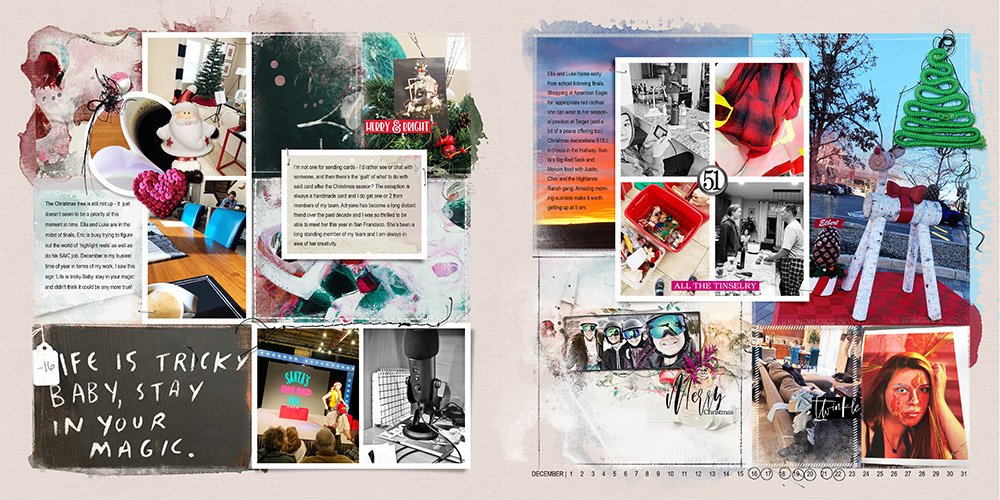 Week 51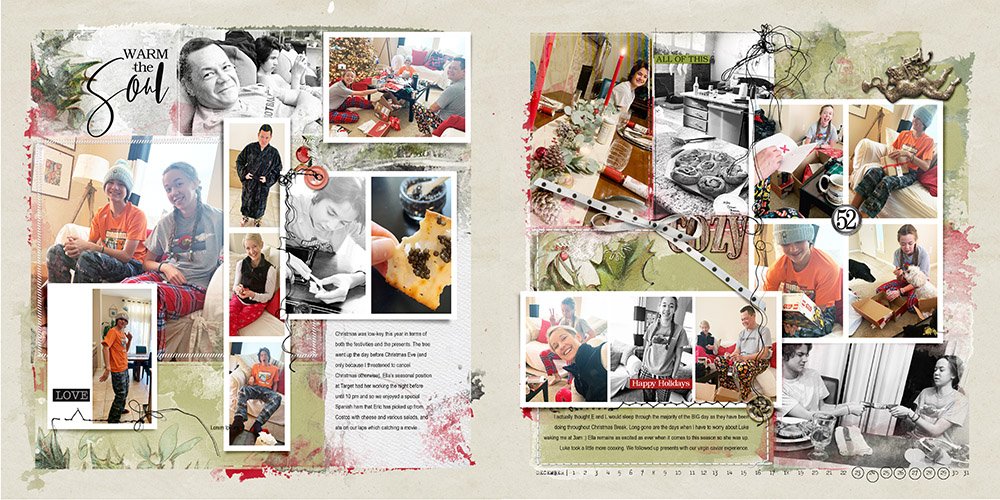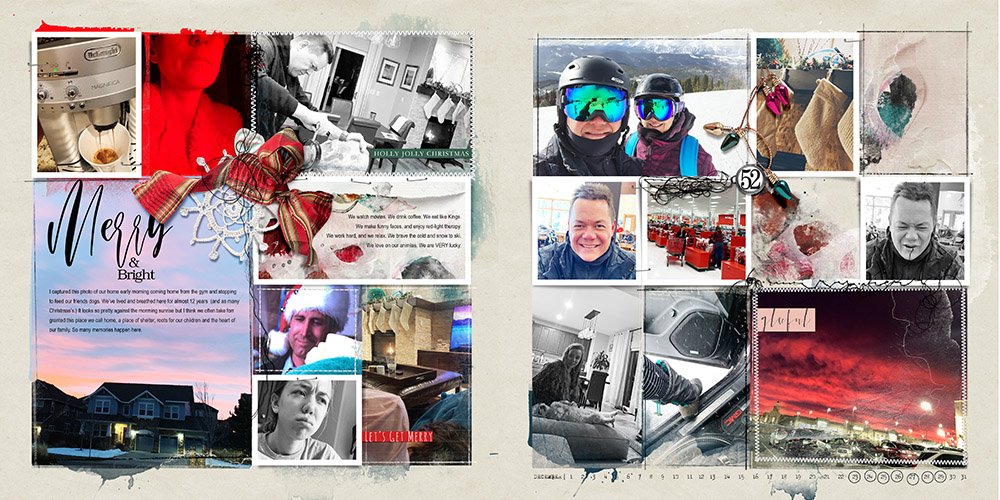 Week 52

Front Cover
Thoughts on Catching Up
The Ebb and Flow
The last quarter of the year is ALWAYS full of life, work and ALL those moments in between.
I used to think it was the worst thing in the world to fall behind. But from experience I now know it's all part and parcel of the creative experience.
Making the digital artistry work in your life.
There are times in your year where you will be busy, and others not so much.
And this looks different for everyone based on your own personal circumstance.
Pay attention to the cyclical nature of these events and plan for them in your own calendar.
My FotoInpired project takes a nose-dive toward the end of the year, but typically picks back up when it's a bit quieter in the New year.
There is a place for both living and documenting without having to do it all at once.
The trick is to find BALANCE and ALIGNMENT  to create as much EASE in the process as possible.
Simplify The Process
Ease is what keeps us in the game.
You tend to 'fall off the wagon' when it gets TOO hard.
Steps you can take to get back (and stay) on course to project completion.
1.  Schedule Layouts
Make your project a priority by allotting time in your calendar to make the magic happen.
If you don't plan for success, then in today's busy world, you're not going to achieve it.
Establish a plan and stick to it.
2. Pace Yourself
Be realistic about what you can achieve in an given day, month and year.
Focus on one layout at a time.
Try not to look ahead at all you have to achieve.
Look instead at the progress you have made.
3. Find Speed in Simplicity
Use templates with more photo masks.
Select only the most important photos and stories.
Minimalize your DigitalART embellishment.
Embrace a 'GOOD ENOUGH' mentality.
4. Batch Creative Tasks
Work on multiple pages at once
Add your photos to 3 templates, then embellish them all, before adding the words last.
You will feel like you are getting more done faster.
Printing
Bringing the pages to life.
My FotoInspired Project will be printed to become a tangible record of our year.
Now moving on to year 2020 – Will you joining me?