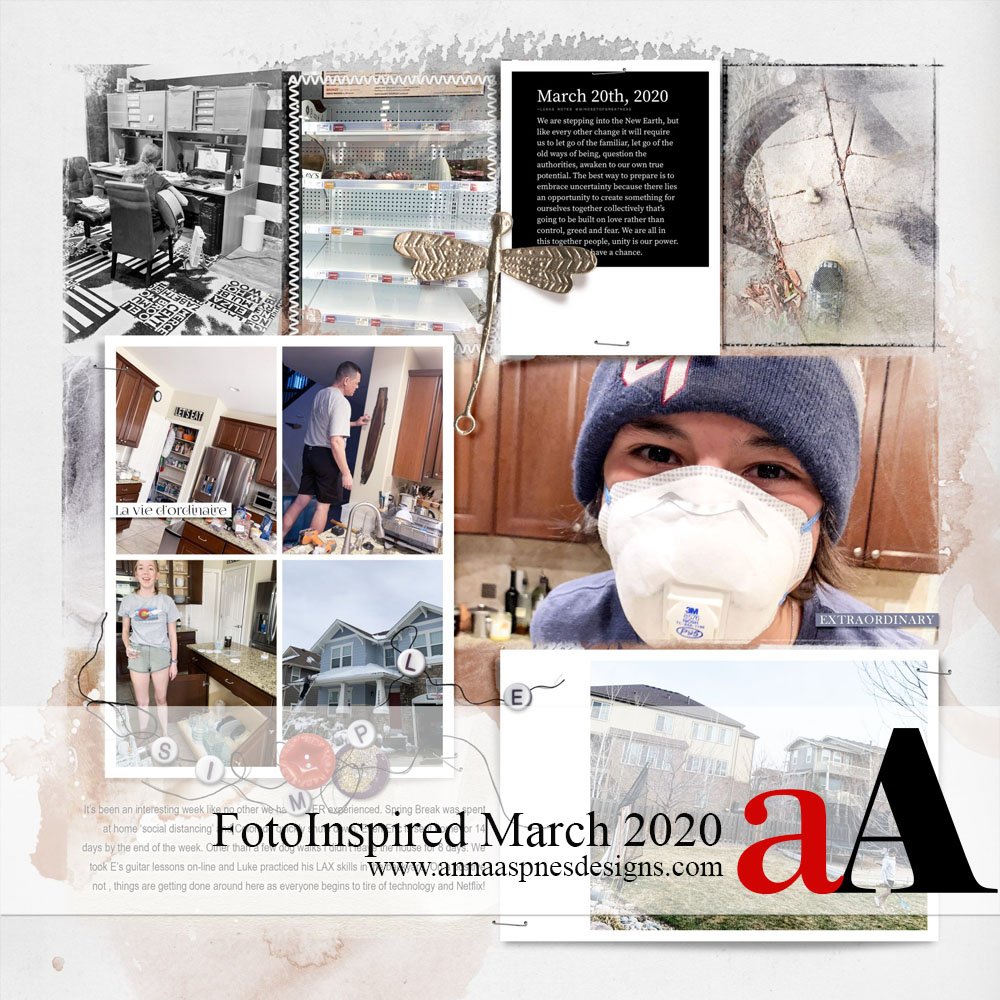 Today I'm sharing my FotoInspired March 2020.
New to FotoInspired?
Join the dedicated FotoInspired community on Facebook.
The FotoInspired Stats
A total of 4 double-page spreads for the month of March 2020.
And a few thoughts on making this project work for your life and photos.
March 2020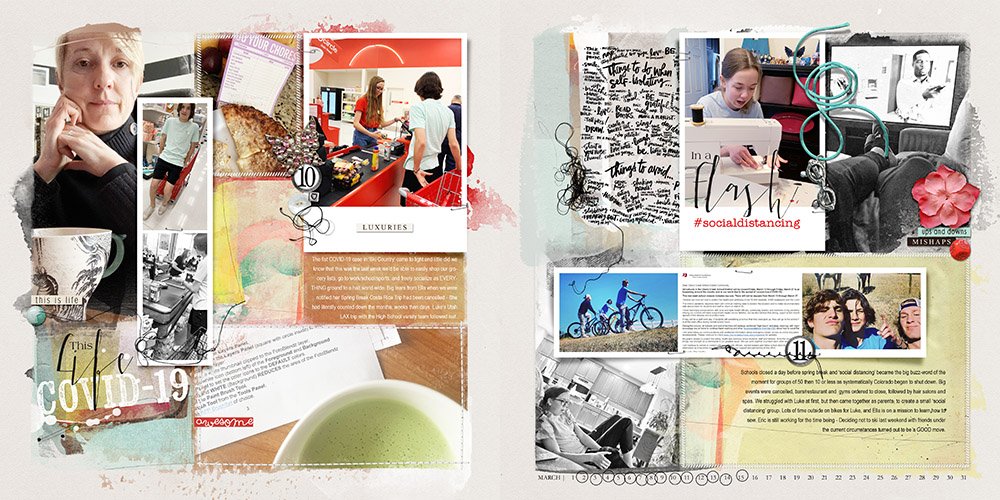 2020 | Weeks 10 and 11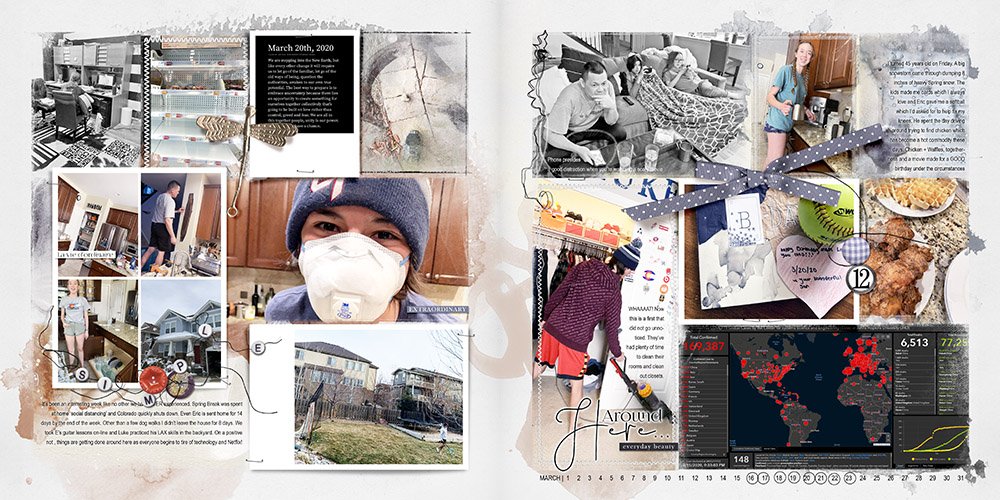 2020 | Week 12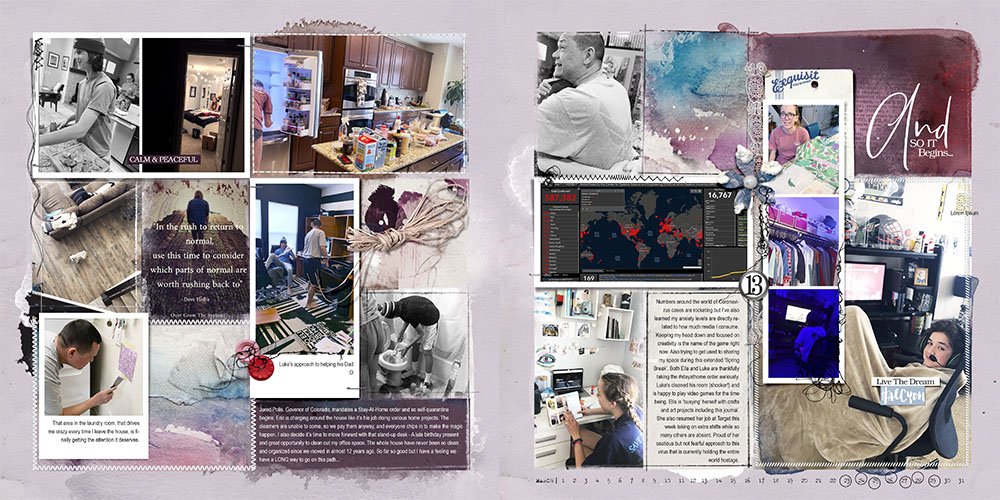 2020 | Week 13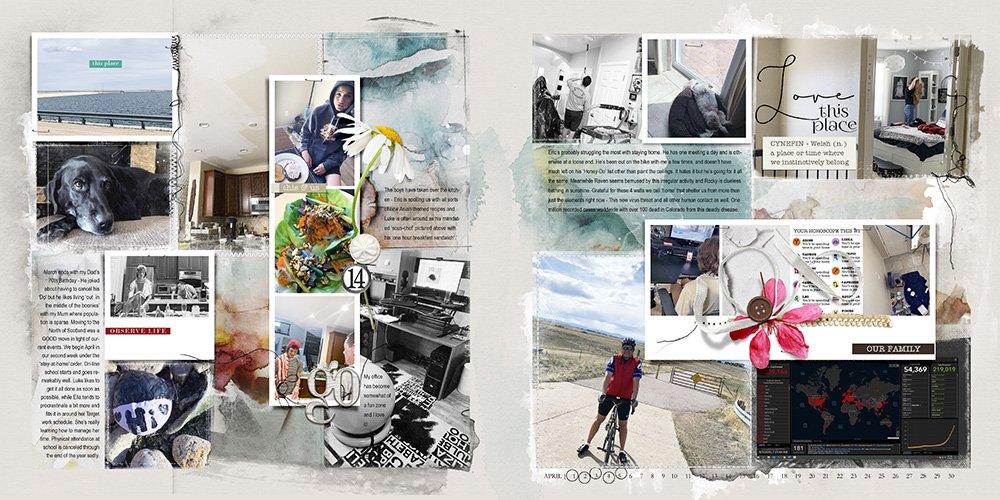 2020 | Week 14
Everyday COVID-19 Documentation
There's nothing like a pandemic to make your project a whole lot MORE.
More images.
More stories.
More documentation.
Don't let everyday day events overwhelm the joy in documentation.
Keep the process as simple as possible with images, words and a little artistry.
Focus only on what's most meaningful to you and your 'piece of the puzzle.'
Limit the photos and stories to those that matter most.
Compare what has changed and remained the same.
Tip. Aim to create a single double page per week.
Include mimes and screen captures alongside your personal photos.
Note. Try to include a variety of resources but selectivity is key!
Balancing the fear with hope.
Document your feelings to process current events
Focus on the fleeting 'rainbows in the storms' as a practice of gratitude.
Check your perspective – Are you viewing the glass half full or empty?
Summary
Include your perspective in your documentation.
Remember that this will be heavily documented in the history books so focus on your piece of the story.
Ask yourself:
What will I want to remember about the Coronovirus Pandemic in years to come?
What do I want my grandchildren and their children to know about my experience?
How can I make pages that are most meaning for me and my family?