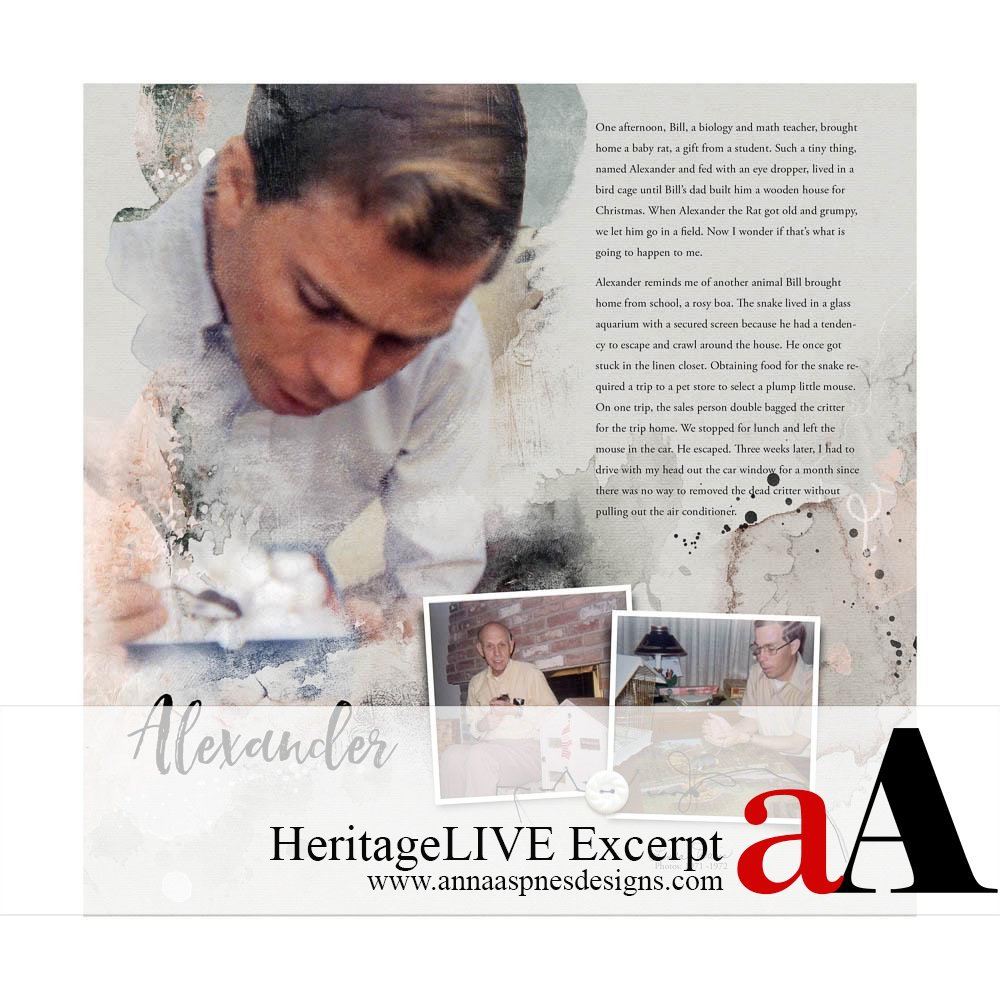 Today, Creative team member, Linda Davis shares a modified HeritageLIVE Excerpt from her blog.
Please note that Linda is a Creative Team Member at Anna Aspnes Designs but is also a paying student in the Heritage LIVE courses.
Educational content is available to Team Members at the same cost as everyone else in order to prevent bias and ensure reviews you can count on.
HeritageLIVE Excerpt
HeritageLIVE, now available as a self-paced course, is one of the latest workshops to arrive at Anna Aspnes Designs.
Anna always packs a lot of information into her classes; Heritage Live is no exception.
Rather than creating a strictly generational heritage project, I decided to create a book in celebration of our 50th wedding anniversary in September, by combining older stories with the photos that I will take on our upcoming trip.
For this project, I am using:
I have already completed several pages based on this plan that I share on my blog, Photostorify.
The story behind the layout.
My husband, Bill, taught biology and math; sometimes his students brought him critters that he would bring home as pets.
While it was nice that our first pet was a good size for our small apartment, I really didn't want a pet rat.
The left side tells two stories: one about Alexander, our pet rat, and the second story about a rosy boa for which I don't have a photo. However, as you read the journaling you'll see how the two stories are connected.
1. Select Template 
Open the template provided in class.
2. Create an Artsy Foundation
Open and arrange a variety of artsy elements on the foundation.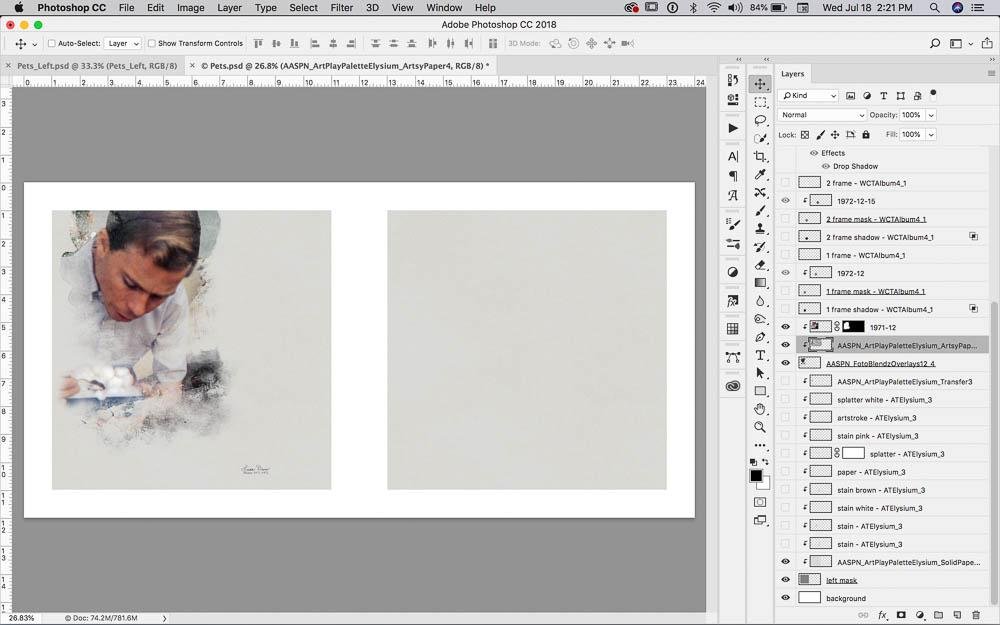 3. Add

ArtsyTransfers
Build visual interest using ArtsyTransfer elements.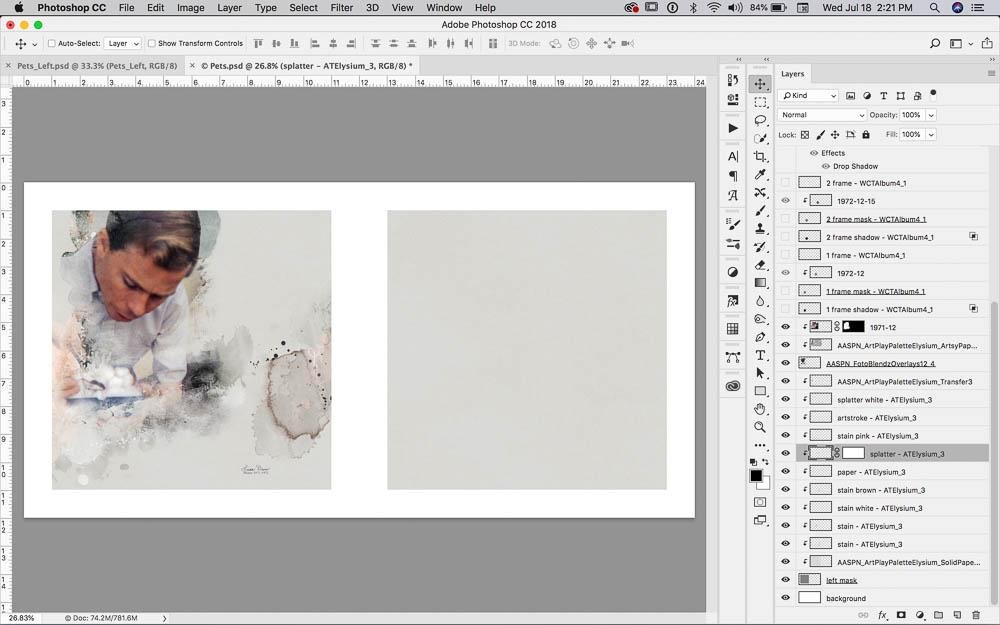 4. Introduce Frames
Add more photos to your layouts via Template Frames.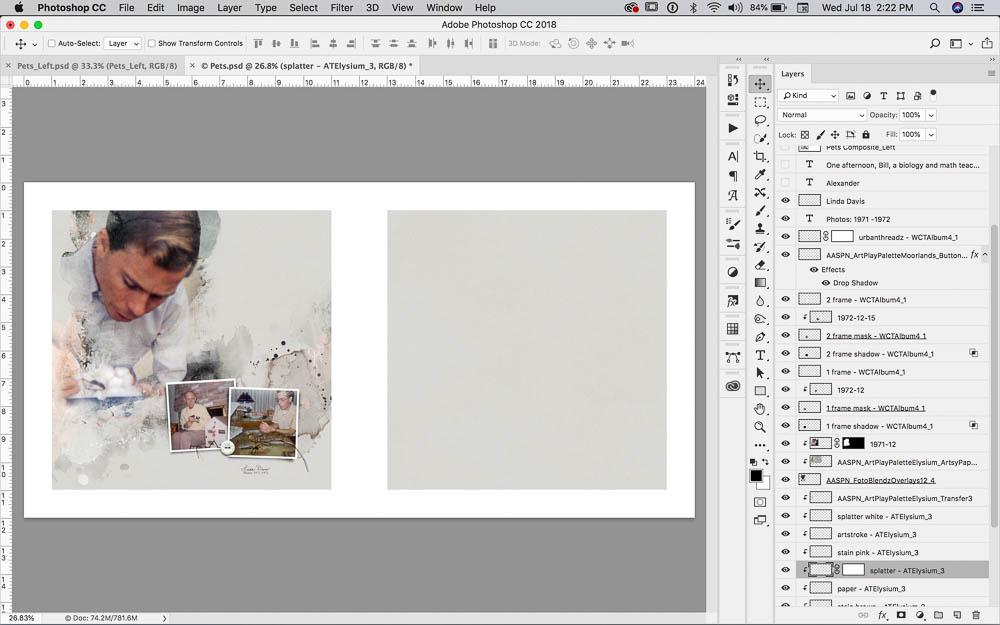 5. Visual Interest via Embellish 
Add the finishing touches to your layout design.
Note that the thread was part of the template. I placed the button under the thread and then erased parts so that it looks like it is tacked down.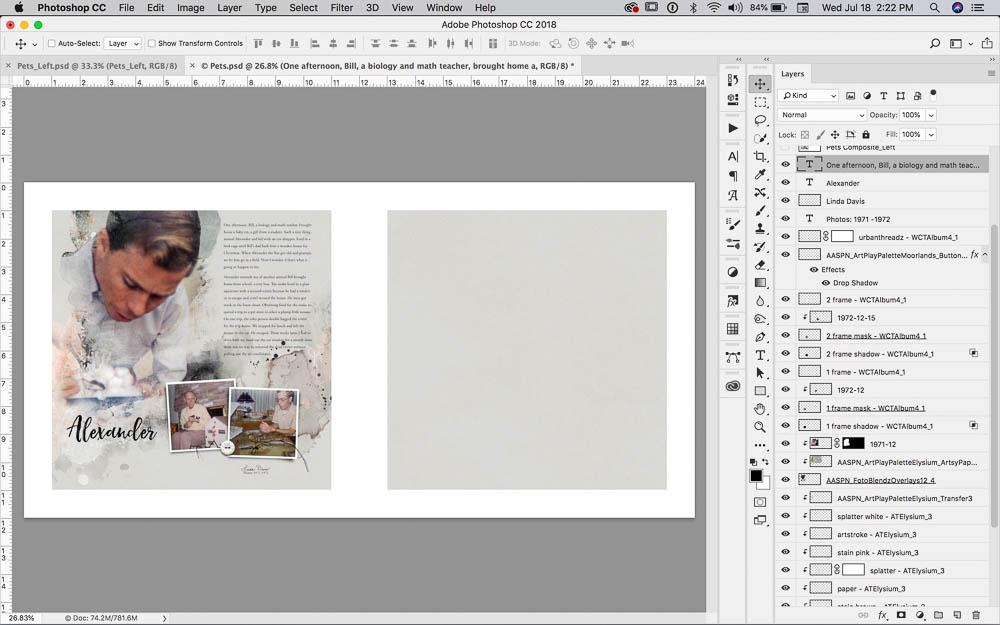 6. Parting Words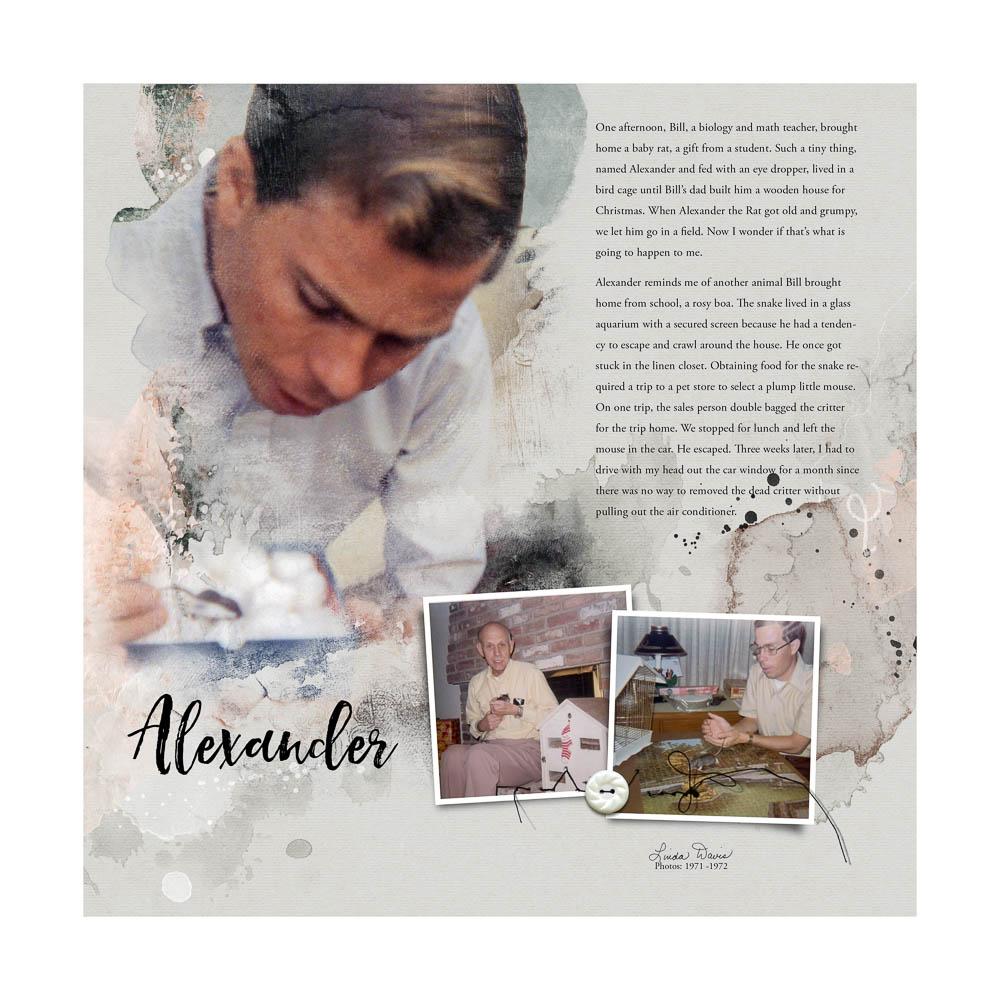 Post your digital artistry and artsy digital scrapbooking pages in The Gallery, and if you liked this HeritageLIVE Excerpt, please consider sharing it using the social media buttons below.