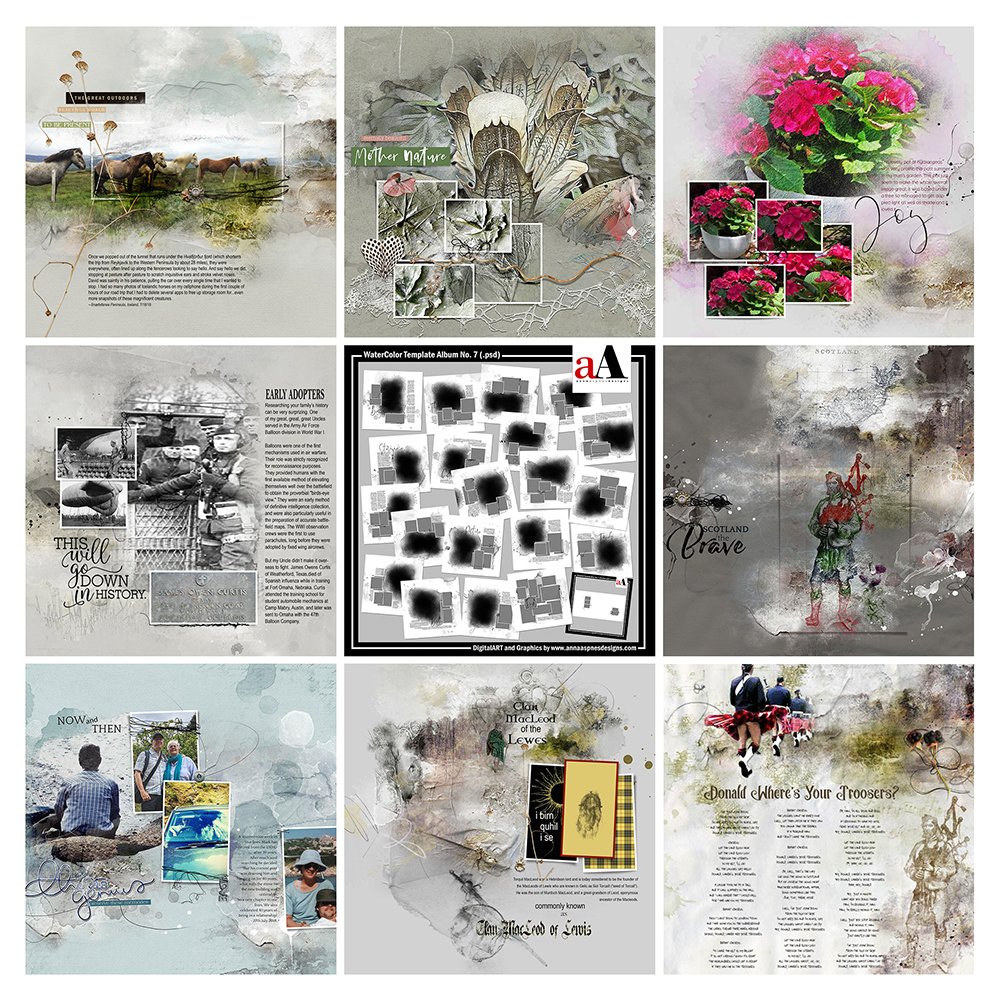 Happy Monday! Today we're sharing digital designs inspiration 08-06.
This inspiration post is intended to give you guidance on using new releases, specials and DigitalART by Anna Aspnes Designs.
Digital Designs Inspiration 08-06
The aA Creative Team members have been getting creative using the NEW DigitalART products at Anna Aspnes Designs.
More digital designs inspiration can be located in the AnnaGallery and  the AnnaTeam Layouts board on Pinterest.
See our Gallery HighLights by clicking on the images to access complete digital design supply lists.
You will also find process notes and digital scrapbooking tutorials from each team member to provide new digital inspiration for using aA DigitalART designs.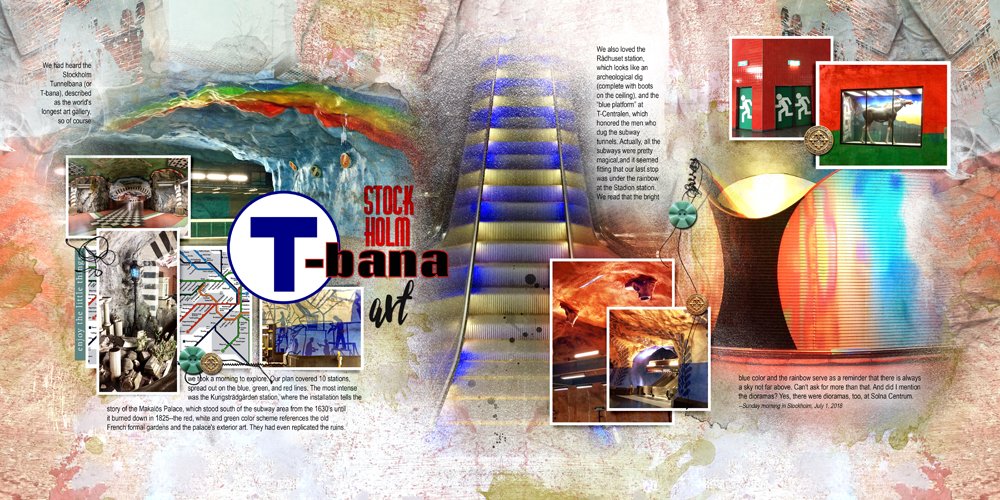 Riding the T-Bana | Laura
Double Page Spreads
Create a 1 page layout instead of a single.
This enables you to divide multiple photos over a larger canvas area to create a less cluttered layout design.
Notice how Laura has repeated colors over the 2 pages to move the eye from one page to the next.
See also: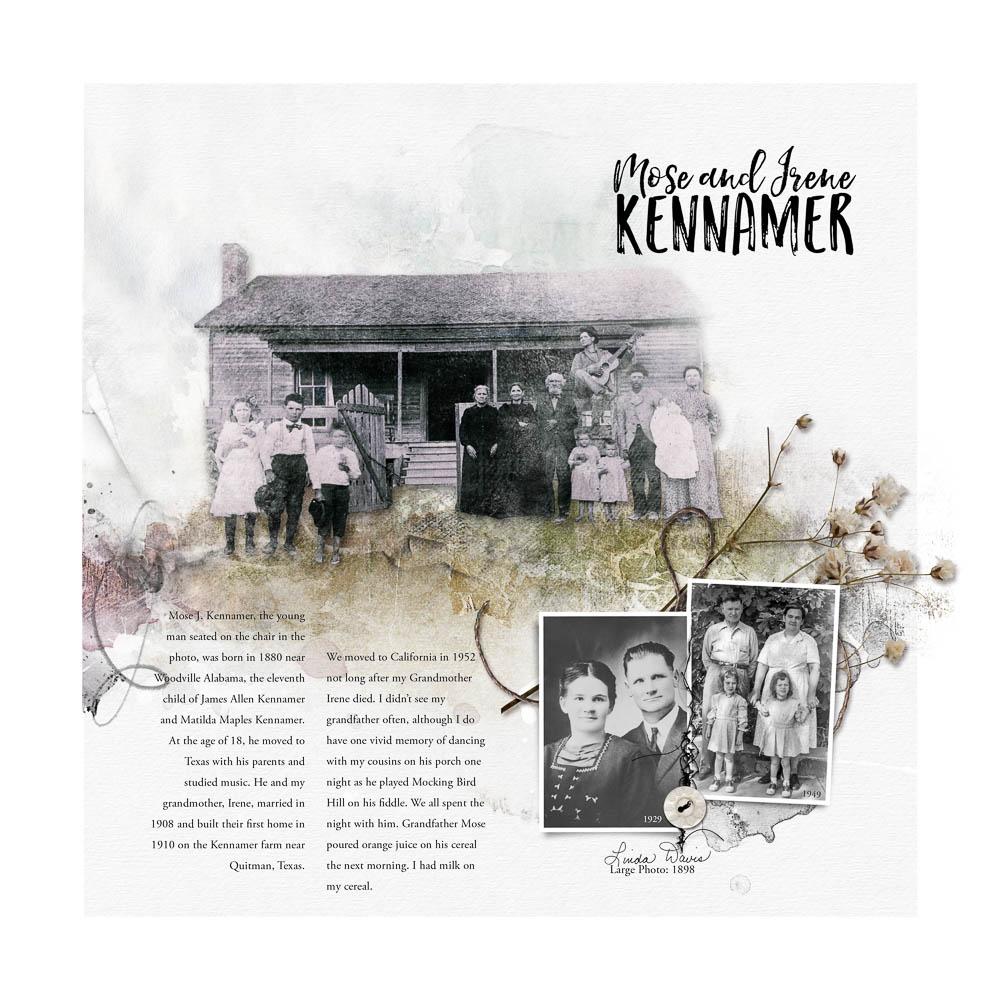 Grandparents | Linda
Heritage Pages
Use templates to showcase heritage photos and tell stories about your ancestors.
See the HeritageLIVE (Self-Paced) workshop for further guidance on creating a Heritage project from start to finish.
a
A
Creative Team Member, Linda Davis, was a paying member of the course, and she shares her process in creating this page on her
Photostorify
blog.
See also: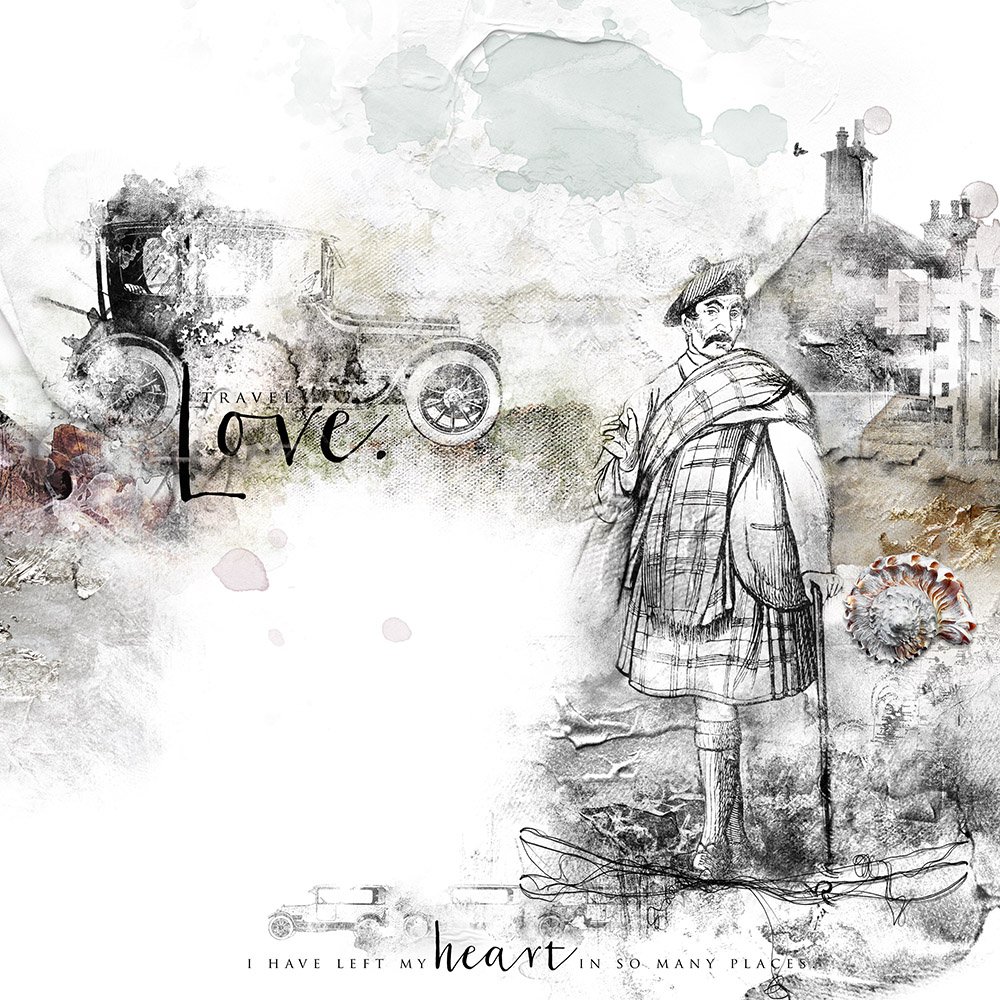 So Many Places | Ulla-May
DigitalART with Brushes
Combine DigitalART with Brushes to tell a story.
This is a useful approach when you don't have any fitting photos.
Don't forget to add the words in the form of a title, as demonstrated by Ulla-May.
See also:
Want More Digital Artistry and Scrapbooking Guidance?
Learn more about aA Club Critique 2018.
Find more Digital Designs Inspiration 08-06 in the AnnaGallery.
We invite you to post your pages and share your digital scrapbooking and artistry shenanigans.