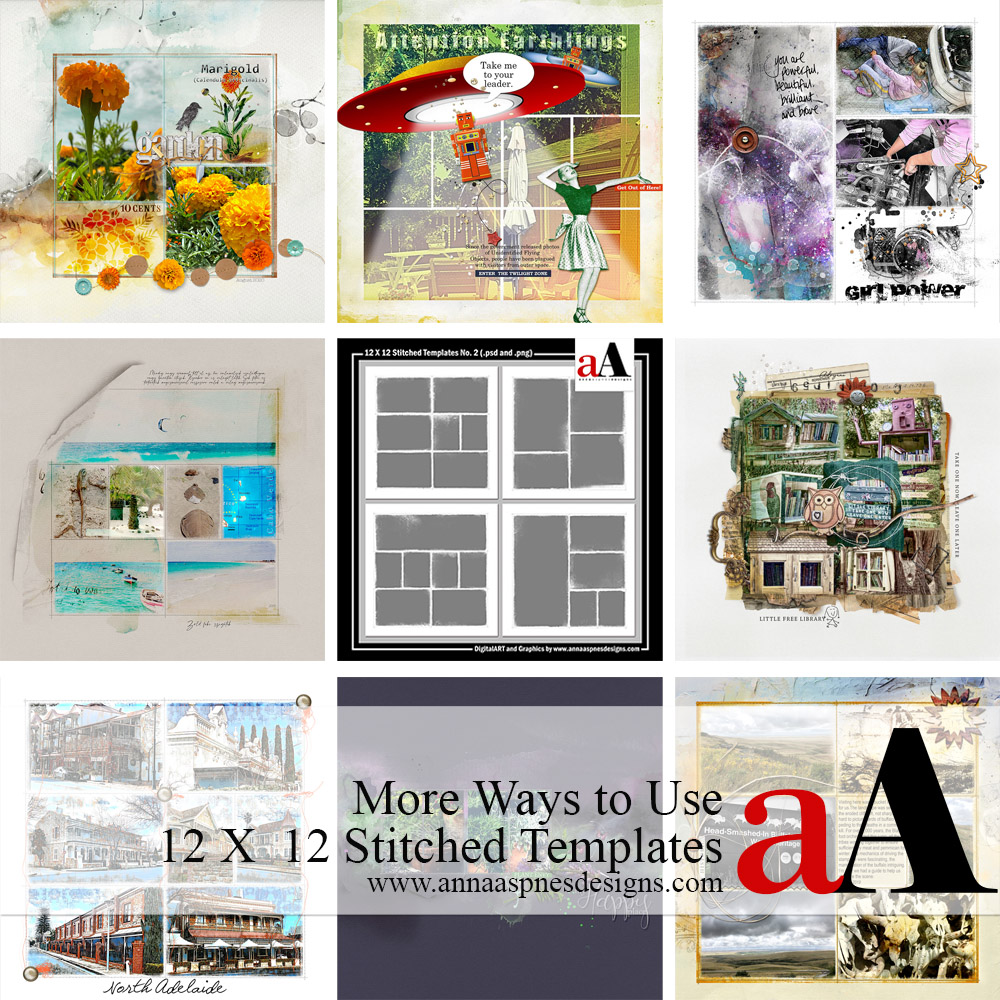 Happy Monday! Today I'm happy to be sharing More Ways to Use Stitched Templates.
This post is intended to give you guidance on using the latest 12 X 12 Stitched Templates No. 2 to arrive in the Anna Aspnes Designs store at Oscraps.
More Ways to Use Stitched Templates
Click on the images below to access complete digital design supply lists and process notes.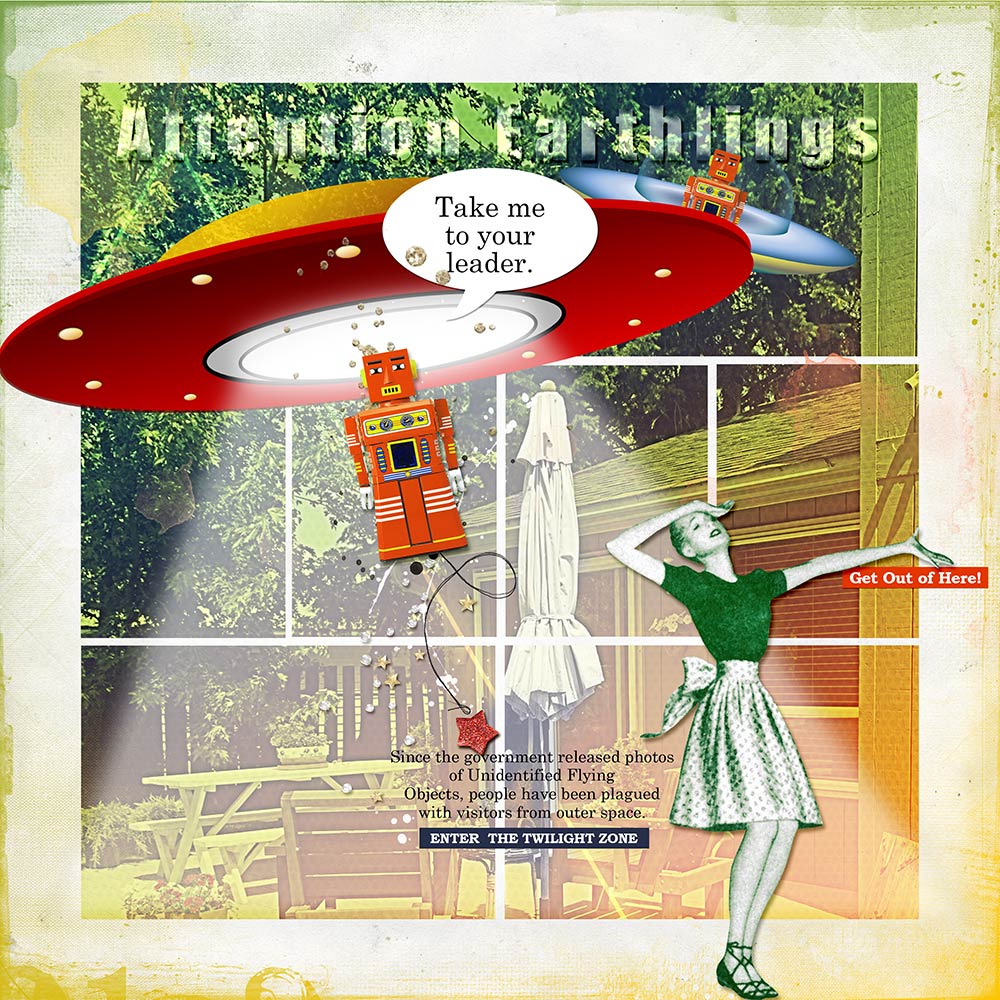 Attention Earthlings | Barb
Go Graphic
Create a graphic foundation for your digital scrapbooking or photo artistry design using a single photo.
Turn off the visibility of the 'Stitched Overlay' layer in the Layers Panel.
See also: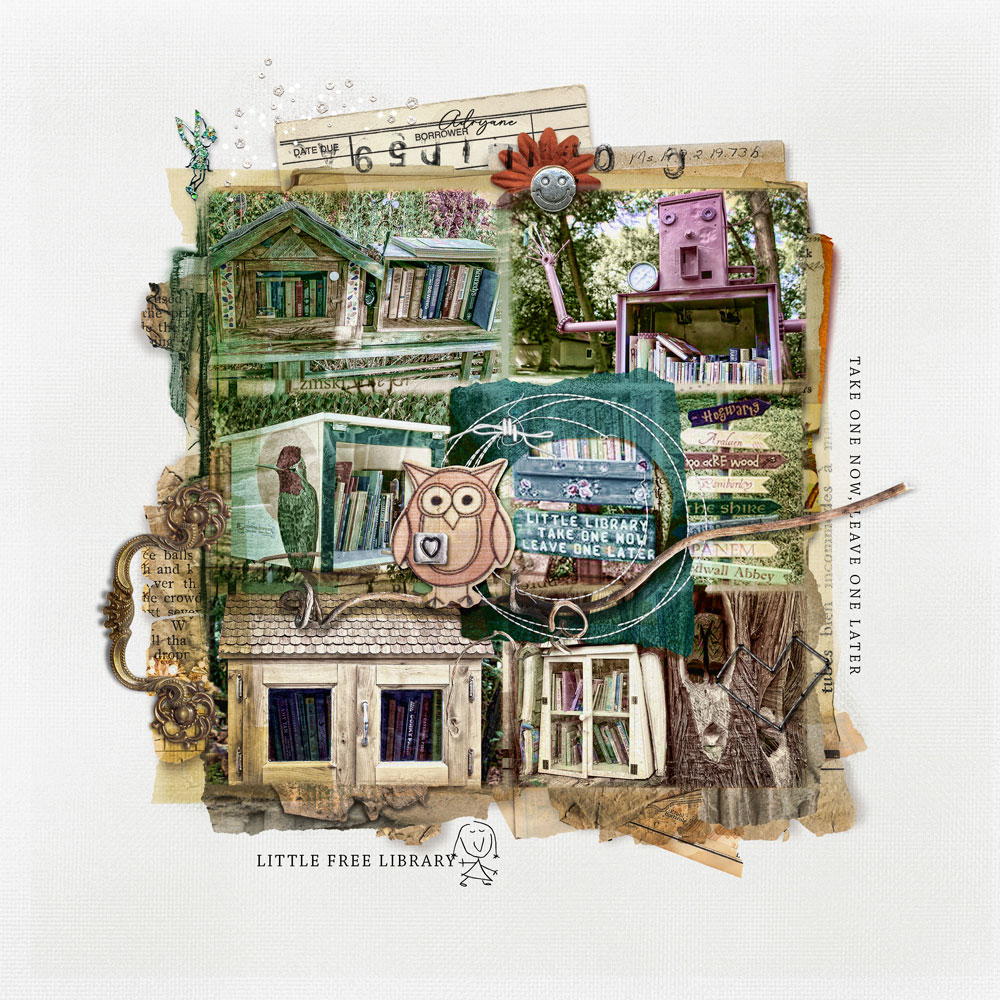 Little Free Library | Adryane
Frame with Elements
Place embellishments around the edge of the masks to form a dimensional border.
Resize the masks and turn off the stitching layer to create more space for the elements.
Tuck different pieces of paper and tape embellishments behind the masks and apply Drop Shadow Layer Styles as preferred.
Add more elements on top of the clipped photos to enhance the layering and visual interest.
See also: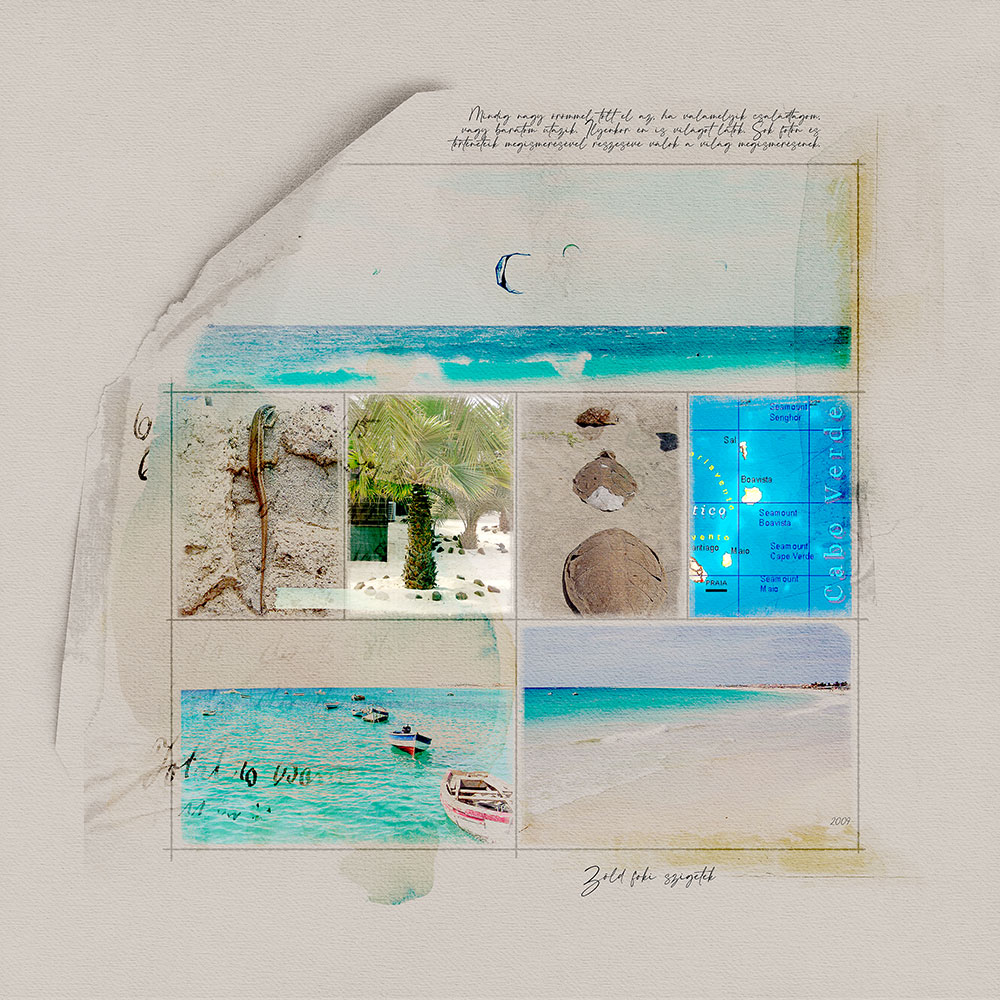 Cabo Verde | Margo
Blending Modes Magic
Apply blending modes to the mask layers to add cool effects to your images.
Clip your photos to the masks over a neutral-colored Solid Paper foundation.
Apply the Color Burn Blending Mode to the distressed mask layers to intensify the colors in your images.
Add Texture to the digital scrapbooking layout design with PaperTextures No. 10
See also:

Historic Moments | Laura
Recolor Stitching
Custom color the Stitched Overlay to co-ordinate with the colors in your photo artistry layout design.
Apply a Color Layer Style or clip a Solid Color Adjustment Layer to the 'Stitched Overlay' in the Layers Panel.
Set the Blending Mode of the 'color layer' to Multiply or even Color.
Adjust the Hue and Saturation as preferred.
See also:

Girl Power | Ulla-May
Photo-less Approach
Clip papers to the mask layers and embellish with Brushes or dimensional elements.
Remove the mask layers altogether and use digital products in their place.
Let the layers overlap to lead the eye and create visual interest.
See also:
Want More Photo Artistry and Digital Scrapbooking Inspiration?
Find more More Ways to Use Stitched Templates in the AnnaGallery, the AnnaTeam Layouts board on Pinterest.
We invite you to post your pages and share your digital scrapbooking and artistry to uplift and inspire.