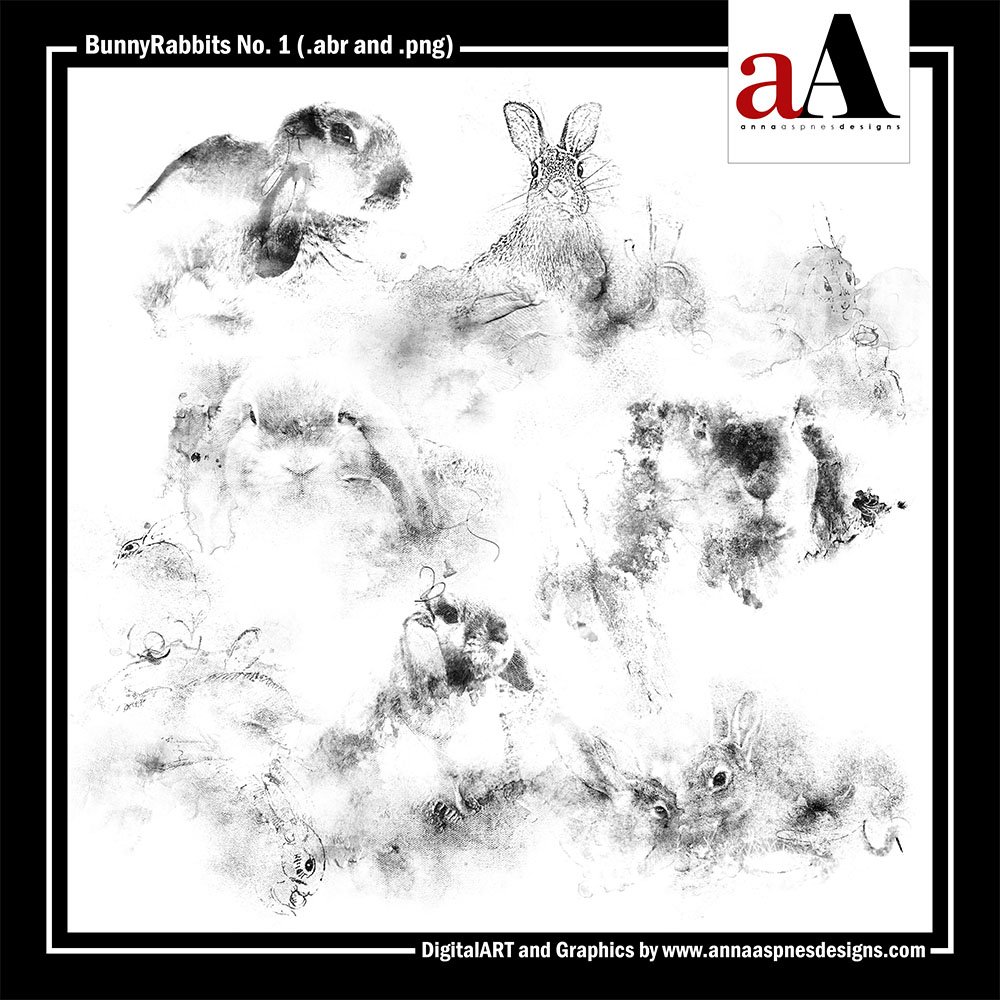 Artsy Digital Designs New BunnyRabbits BrushSet for digital scrapbooking, photo editing and artistry have arrived in the aA store.
New BunnyRabbits BrushSet
BunnyRabbits No. 1. A collection of 8 bunny rabbit brushes delivered in .abr and black .png format to enable maximum customization. There are 2 different .abr files to support PSCC and PSE15 (from 2256 to 3434 pixels) and Elements/earlier versions of PS (from 2256 to 2500 pixels).
BunnyRabbits No. 1 is 20% off through May 24, 2017 at 9 am EST.
Guidance on using brushes in Photoshop and Elements can be found in the Instructions for Use eBooklet which is available as a free download from the FreeART category of my store. Also check out this BrushSets Basics video tutorial.