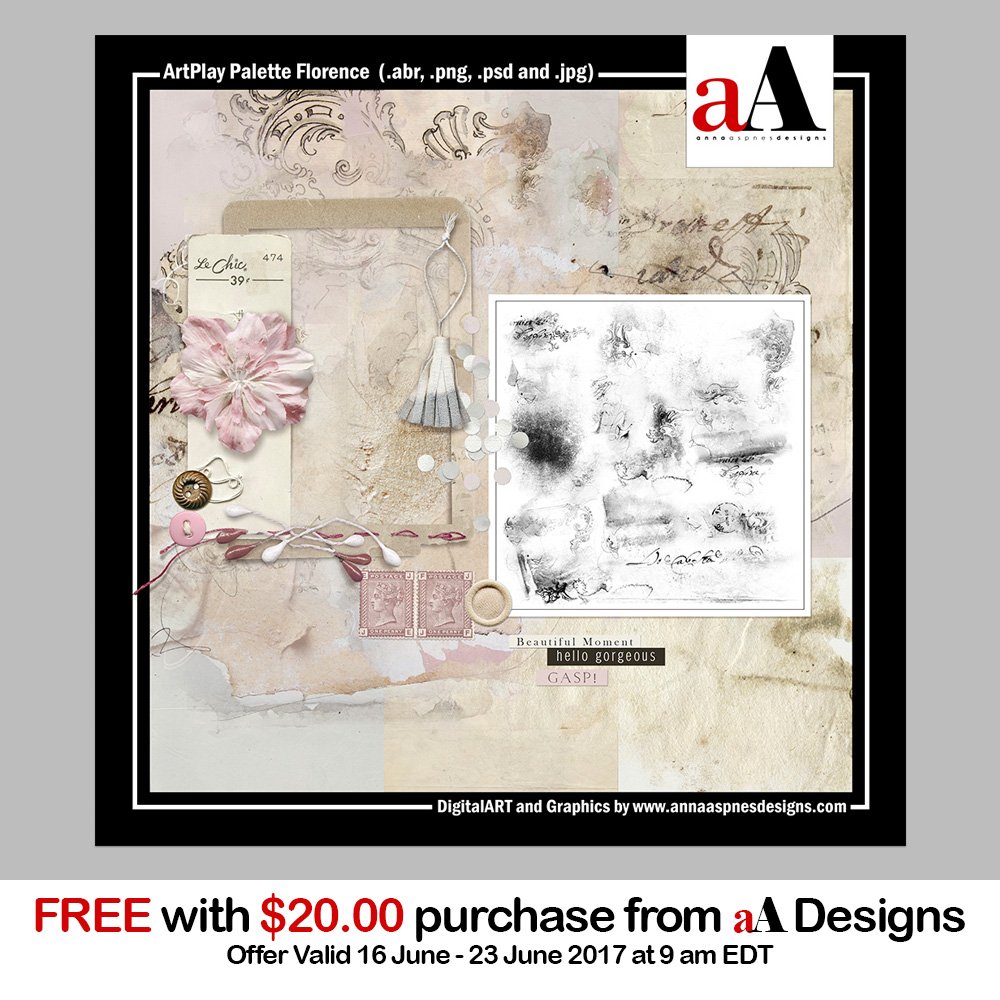 Today, I'm sharing the artsy digital designs new Free with Purchase ArtPlay Palette Florence.
Details
ArtPlay Palette Florence is available FREE with a $20 purchase or for purchase at a 20% discount through June 23, 2017 at 9 am EST.
Please download the free Instructions for Use eBooklet from the Anna Aspnes Designs store for more information on using my various DigitalART products in Photoshop and Elements and check out the videos on the aA Youtube channel.
Origins and Background 
They say June is the month of weddings, but how about the romance found in travel?
Eric is gone most of this month so maybe I'm just missing him…
And I just love to blend a little vintage with my modern.
The soft pinks, old script and decorative curls take me back to my travels to Italy.
'Florence' is inspired by lots of little corners of my world.
I hope you enjoy.
New Free with Purchase ArtPlay Palette Florence

ArtPlay Palette Florence FREE with $20 purchase.
Enjoy the romance and embrace the journey. This ArtPlay Palette includes 9 artsy and solid 12 X 12 background papers, a 16-piece BrushSet, 12 transfers/overlays and 14 dimensional embellishments delivered in .psd and .png format to allow for maximum customization where appropriate.
Automatically added to your cart at checkout for one week only.
This ArtPlay Palette is also available for purchase at 20% discount.