Description
LynnGrieveson_SerenityCharity DigitalART Bundle 2020
They say cancer touches everyone at some point.
IT HAS FOR ME MANY TIMES IN MY LIFE, BUT IT NEVER GETS ANY EASIER.
And we proved that what we do around here matters and can make a HUGE difference. 
The Story of the Charity Bundle
ART IS POWERFUL.
The charity bundles released last Holiday season helped both Delaney and countless other children with cancer.
We were able to raise well over $5000 for these young Humans engaged in the fight of their lives.
Year 2020 has been ESPECIALLY hard for children with cancer and their families who have ALSO the worry of COVID-19.
SO WE'RE DOING IT AGAIN!
I reached out to my designer friends old to collaborate one more time.
One HUGE bundle with 100% CHARITABLE DONATION to children with cancer.
LL's Baytoevan's Love is a local organization in Colorado providing support to children and families fighting cancer.
Supporting smaller organizations allows me to witness the donations being used where they are needed.
The Designers
In addition to a complete ArtPlay Palette Collection by Anna Aspnes Designs.
THANK YOU to the Digital Designer behind this NEW Artistry Bundle.
Please visit and support these kind and generous souls:
What You Get:
MASSIVE COLLECTION OF DIGITALART AND DESIGNS FOR PHOTOGRAPHERS, MEMORY KEEPERS, ARTISTS AND SCRAPBOOKERS.
$204.74 VALUE for ONLY $30 (85% Discount)
Click on images below to access each Designer's store – See individual products and designer websites/stores for Terms of Use.
Anna Aspnes Designs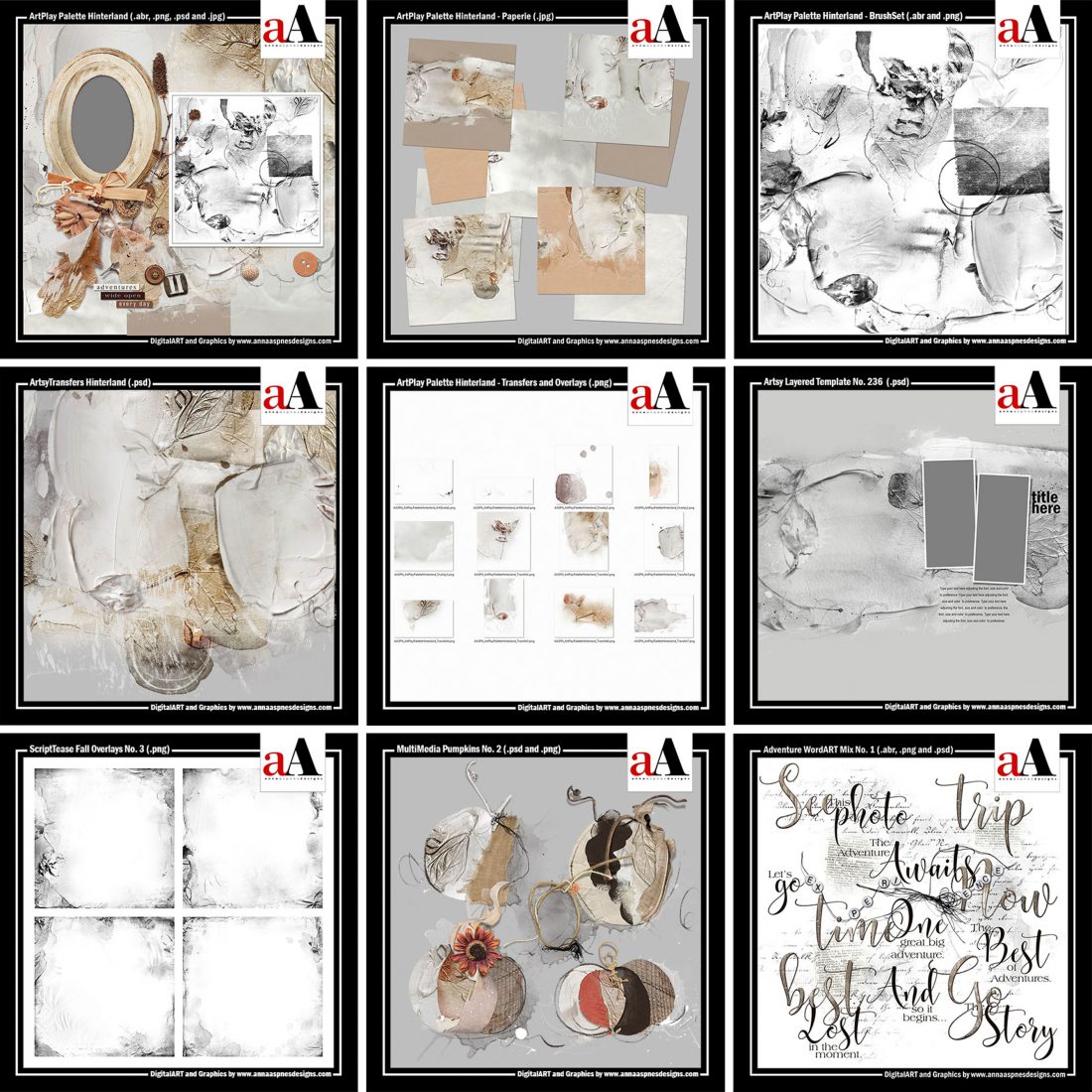 INCLUDES:
ArtPlay Palette Hinterland
ArtsyTransfers Hinterland
Artsy Layered Template No 236
ScriptTease Fall Overlays No. 3
MultiMedia Pumpkins No. 2
Adventure WordART Mix. No 1
TOTAL VALUE: $38.44
The Committed Crafter (Vinnie Pearce)
INCLUDES:
Outside Story Stamps
Mixed Media  Textures
Artisan Papers – Forest
Paper Labels – 01
TOTAL VALUE: $17.00
Et Designs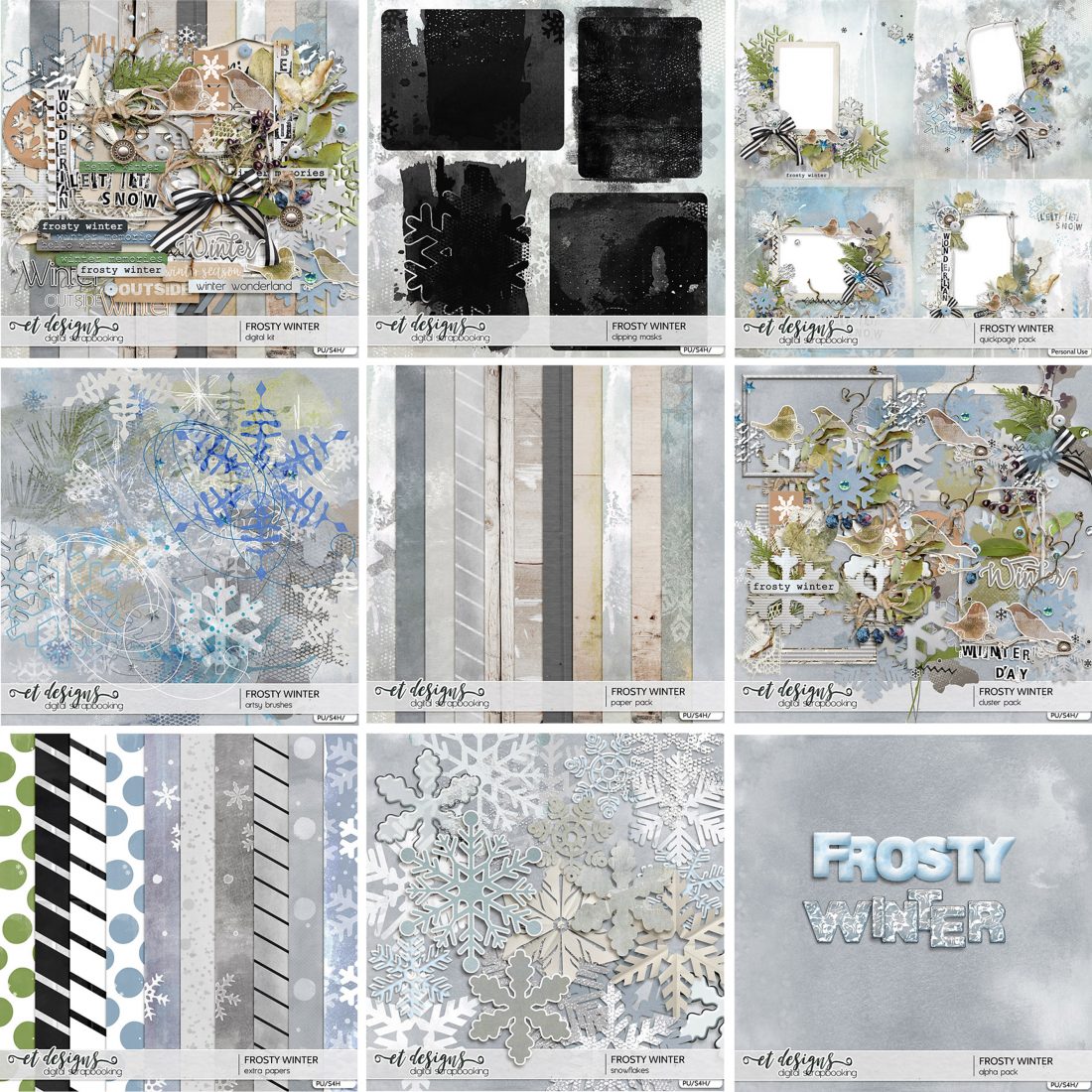 INCLUDES:
Frosty  Winter Digital Kit
Frosty Winter Clipping Maks
Frosty Winter QuickPages
Frosty Winter Artsy Brushes
Frosty Winter Paper Pack
Frosty Winter Cluster Pack
Frosty Winter Extra Papers
Frosty Winter Snowflakes
Frosty Winter Alpha Pack
TOTAL VALUE: $32.93
Lynne Anzelc Designs
INCLUDES:
Miscellaneous
Coastline Clusters
Glass Frames
Winging It
TOTAL VALUE: $17.00
Lynn Grieveson
INCLUDES:
Serenity Paint
Nostalgia Digital Papers
TOTAL VALUE: $7.98
Mediterranka Design

Includes:
Young and Beautiful Collection
TOTAL VALUE: $21.20
Viva Artistry
INCLUDES:
Revel Collections No. 1
Revel Collection No. 2
TOTAL VALUE: $30.00
After Midnight Designs
INCLUDES:
Decorated Autumn
English Garden
TOTAL VALUE: $10.70
Wendyzine Scraps

TOTAL VALUE: $5.00
Vicki Stegall Designs
TOTAL VALUE: $3.99
Foxey Squirrel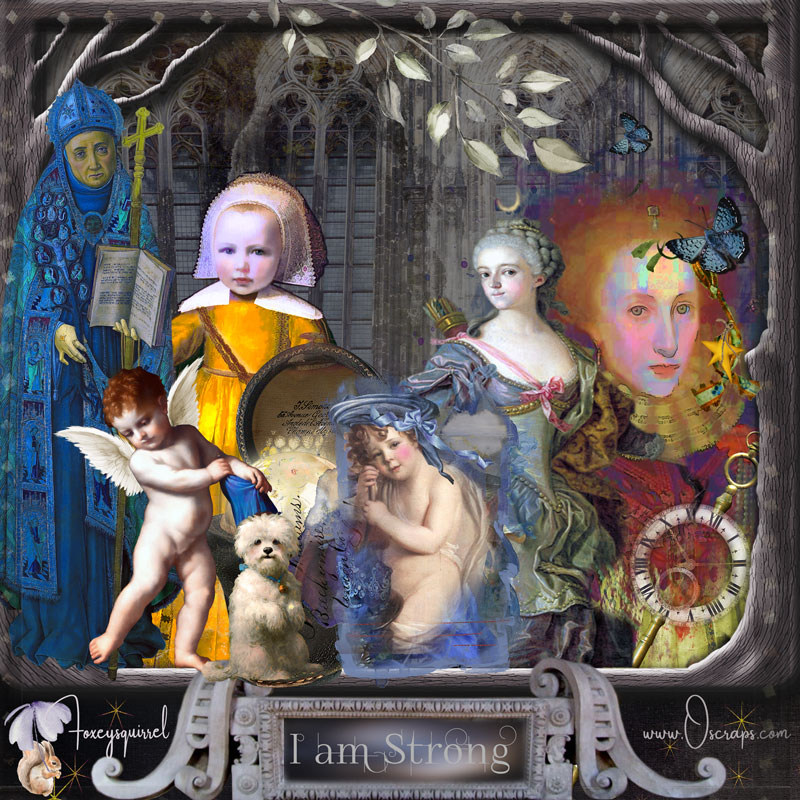 TOTAL VALUE: $5.50
Julie Mead Designs
TOTAL VALUE: $4.00