Description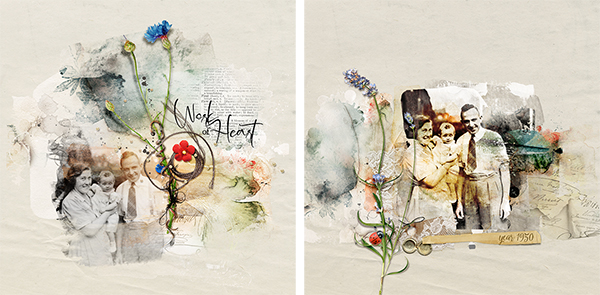 Use FotoInspired Edge Templates to Blend Photos and create artistry in your Digital Scrapbooking pages.
WHAT YOU WILL LEARN:
Designated usage of FotoInspired Edge Templates.
Separate elements on the SAME layer.
Modify paint layers in terms of size, orientation and color.
Selective recoloring using Selections. 
Combine layers to customize arrangement.
Create an artsy Tranfer or layout foundation.
Mask edges of paint layers.
Adjust depth and color with Blending Modes.
Clip images to FotoInspired Edge Templates.
Apply Blending Modes to Clipping Sets.
Color or apply Texture to your photos.
The concept of making adjustment via 'Squishing' masks.
Proximity of elements to connect and create Focal Points.
DIGITAL SUPPLY LIST:
WHAT TO EXPECT:
Almost 30 min video in .MP4 format guiding you through the creation of this digital scrapbooking layout.
Play on using a 'Media Player' on your computer or load into iTunes to watch on your mobile device.
Learn Use FotoInspired Edge Templates to Blend Photos to create digital scrapbooking pages.
This is a self-paced session for IMMEDIATE download after purchase.
PLEASE NOTE:
This MiniClass was included in aA Connect 11 April 2022.