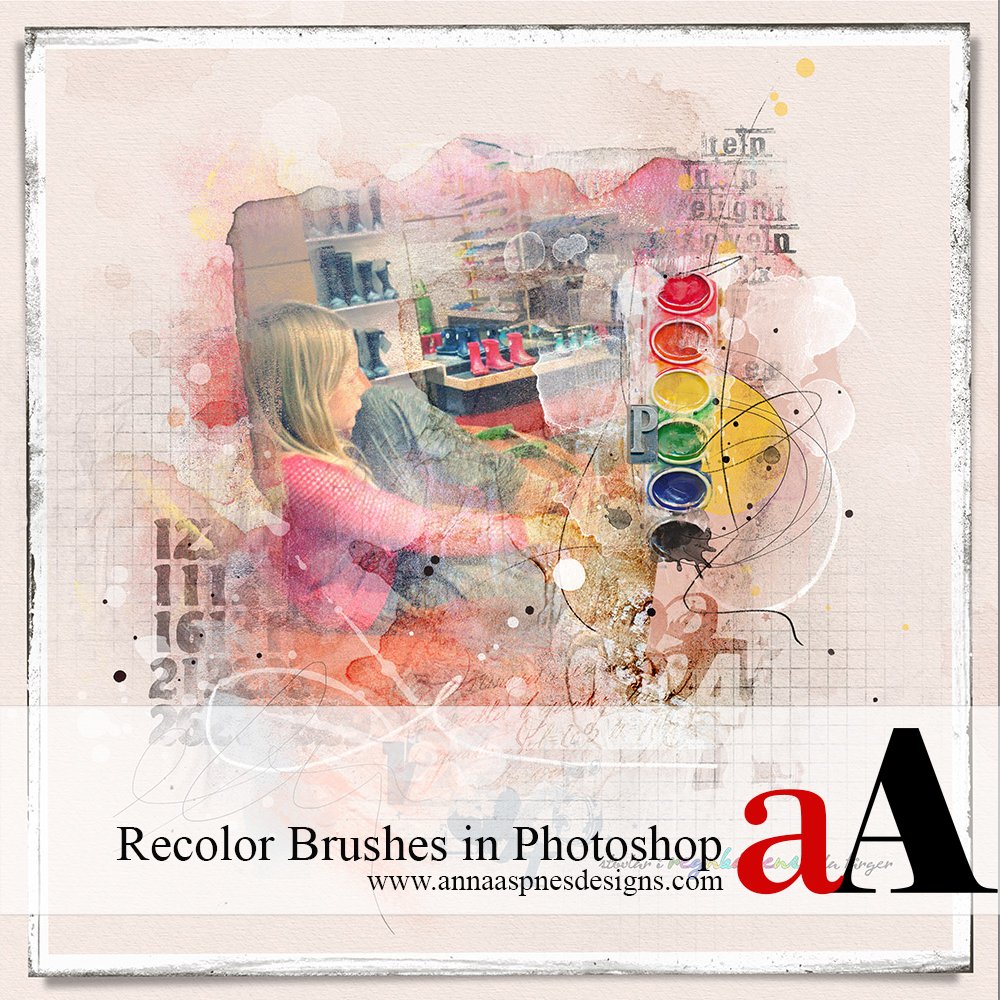 Creative Team Member, Ulla-May, shows us how to recolor Brushes in both .abr and .png formats in Adobe Photoshop.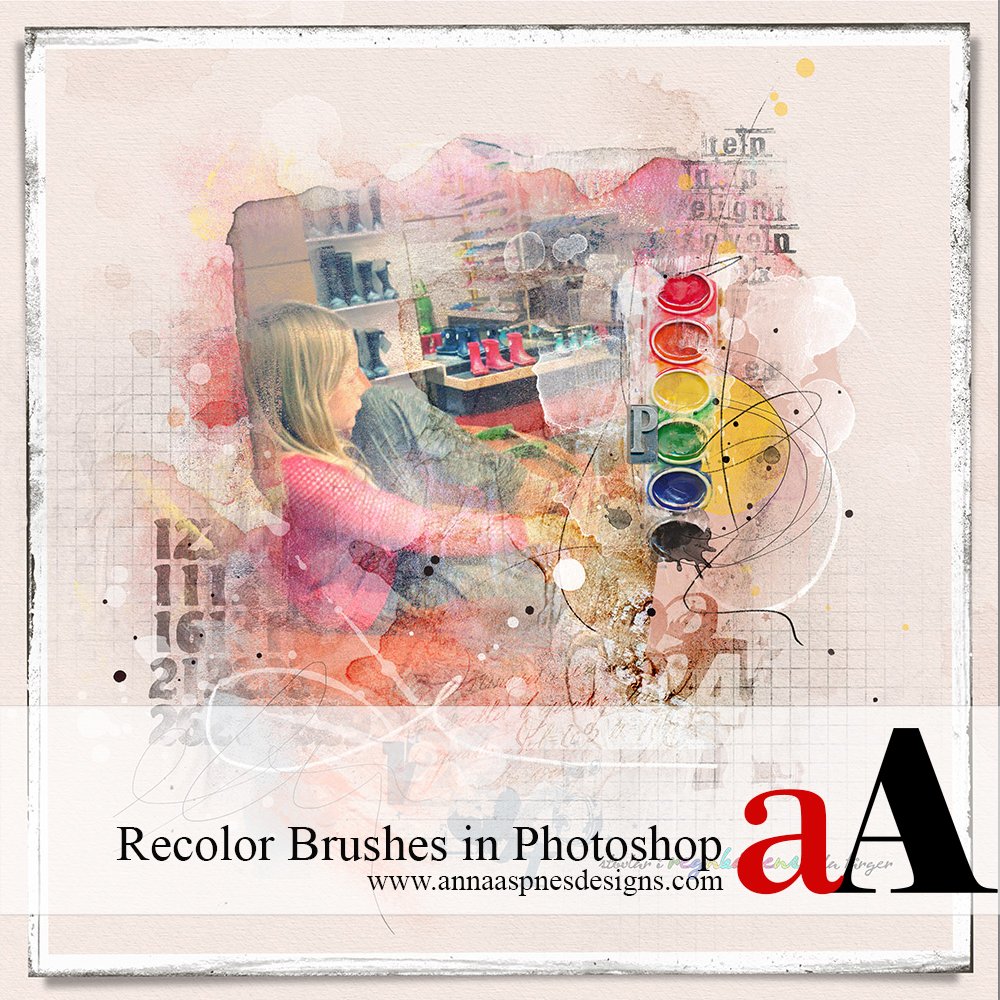 Recolor Brushes in .abr Format. Load your Brush Set (Edit > Presets > Preset Manager > Load). Create a New Layer. Click on the Brushes Tool in the Tools Panel and select your chosen brush from the dropdown menu in the top toolbar. Using the Eyedropper Tool, pick a color from your layout or the Color Picker Spectrum.  Select the Brush Tool again and stamp the brush on the new layer.
 Recolor Brushes in .png  Format. Open and Drag the .png Brush onto your Layout. Double click on the Brush Layer in the Layer Palette. When the Layer Style window opens, select Color Overlay and click the color box to open the Color Picker. Use the Color Picker to choose a color from the Color Spectrum or your layout (the curser will change to an Eyedropper Tool when you move it outside the box). Click OK.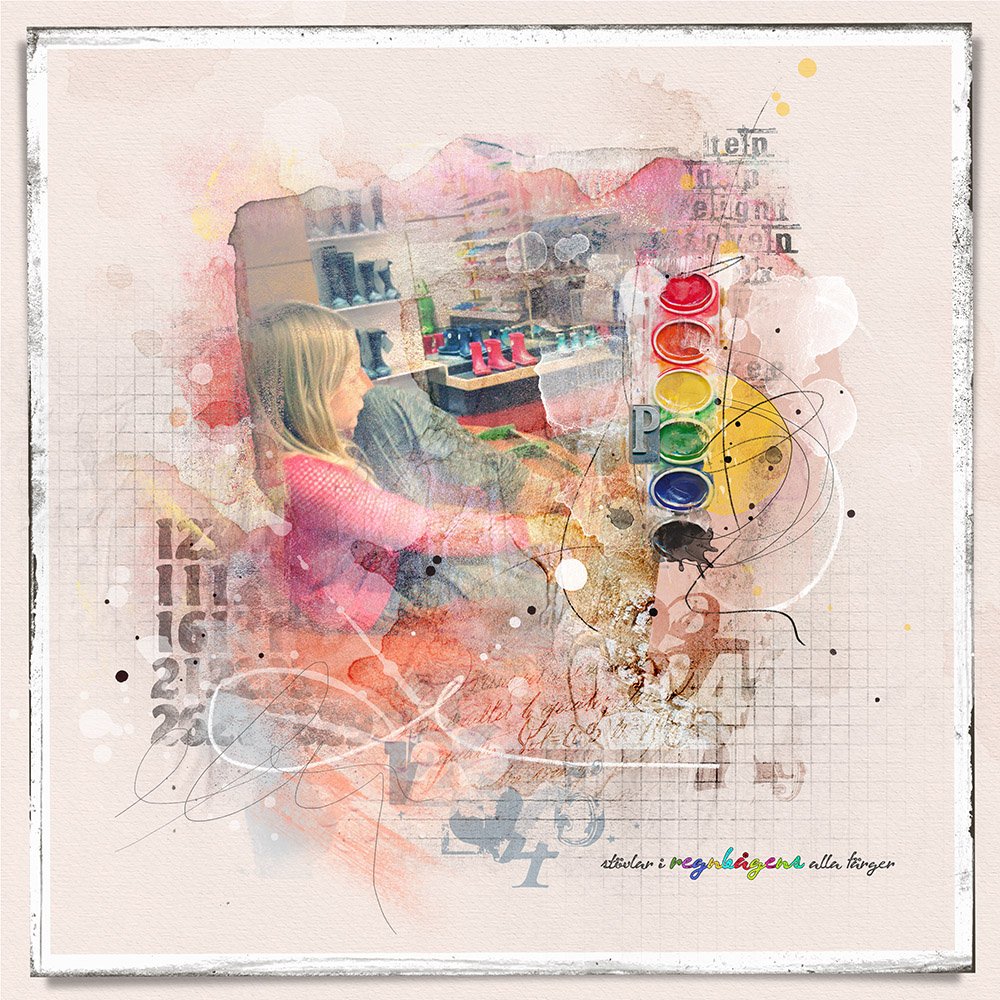 Click on the above photo for additional process notes and supplies used.