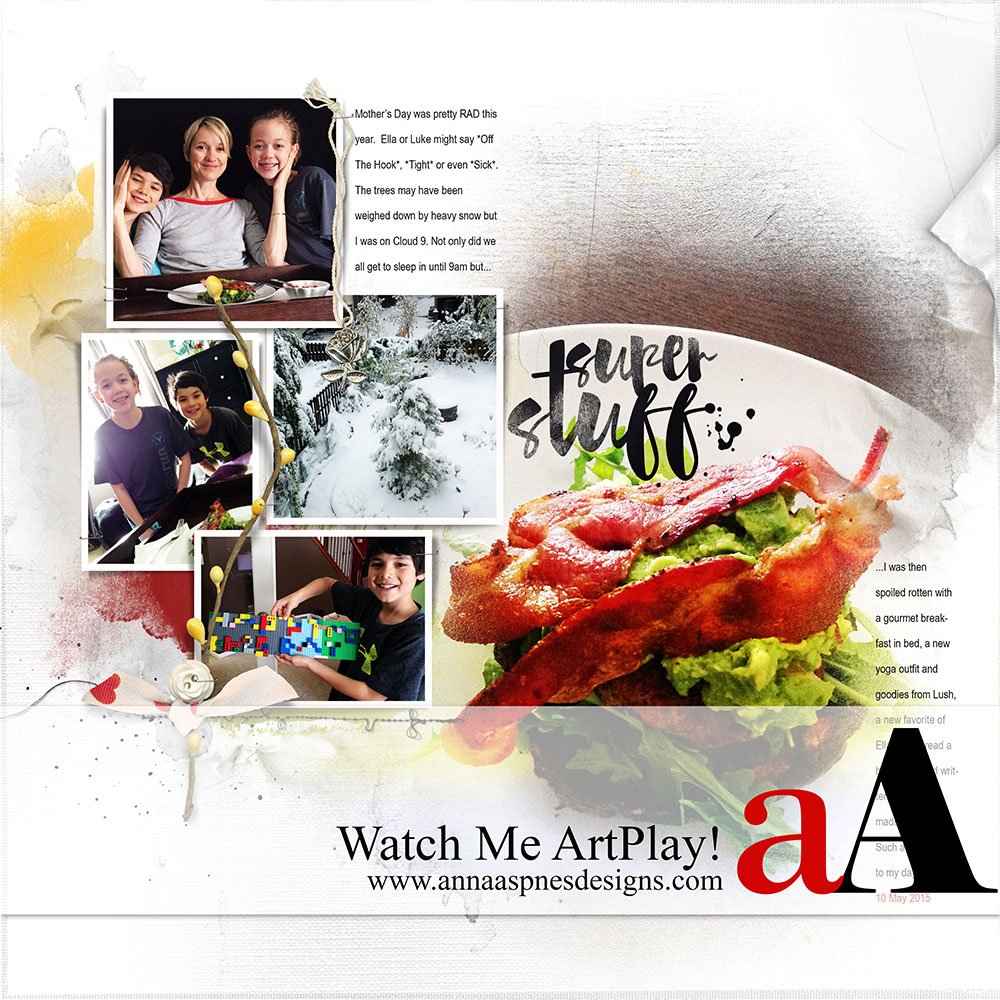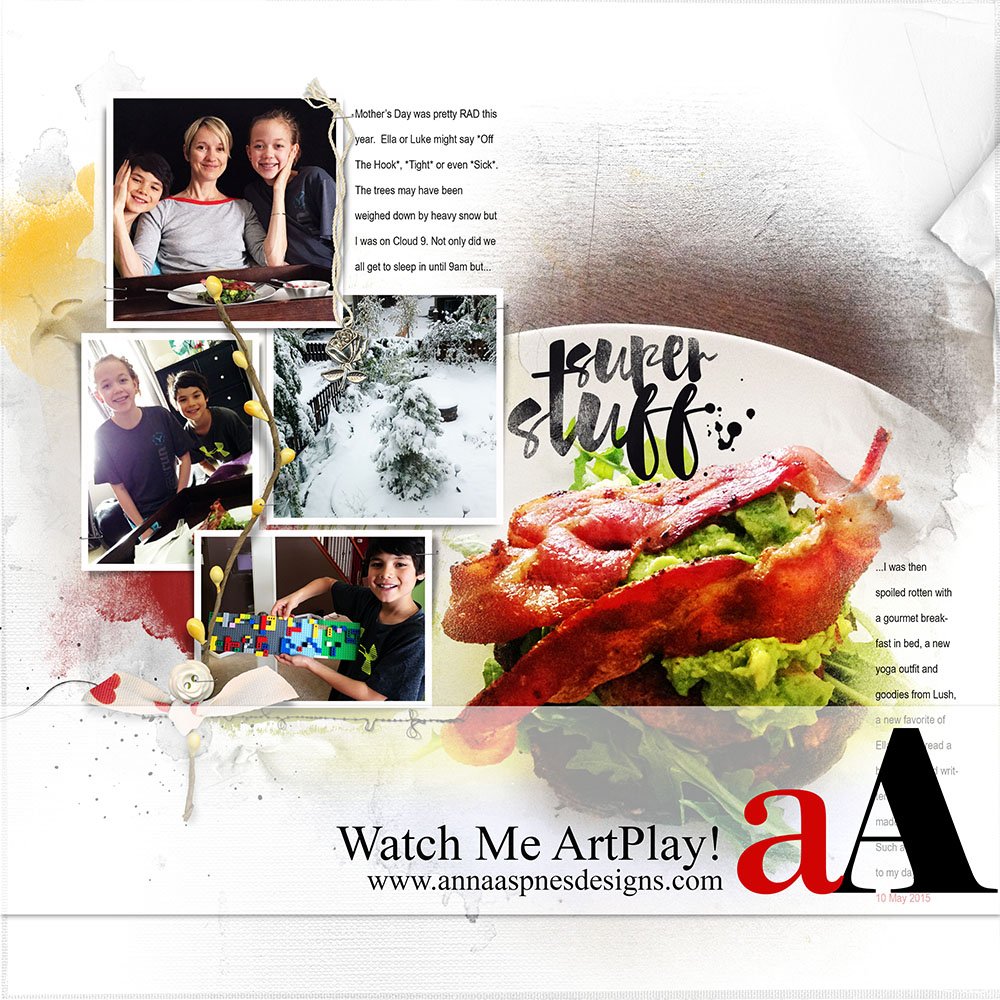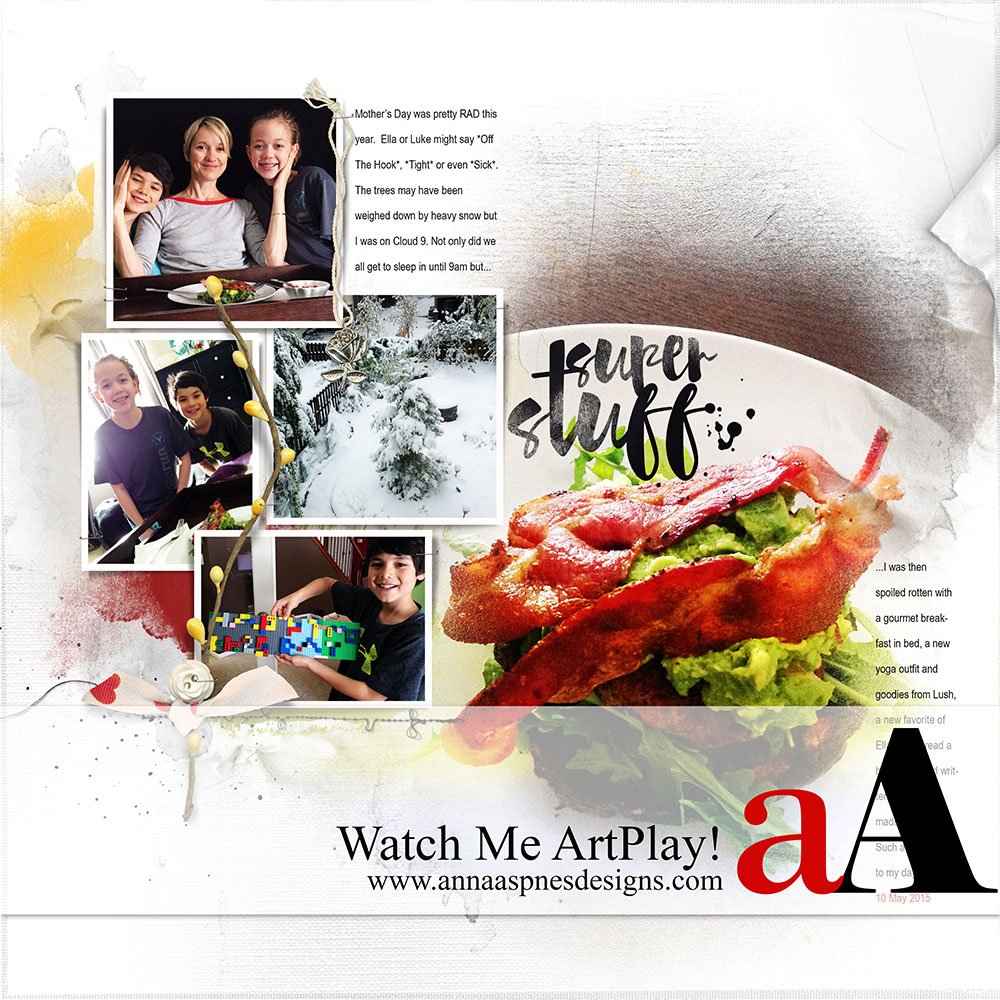 Mother's Day was pretty fabulous this year. Not only was I spoiled with breakfast in bed, presents and yoga time, but it further established in my heart, that it's the moments between my people and I, that I love the most.
Don't get me wrong.
I ADORE surprises, but I cherish moments over things. Both the good and not so good. It's all part and parcel of this life we live and the reason I do what I do in this small space on the World Wide Web.
At least, that is what I told Ella on Sunday afternoon, when we had a few tears over her frustration of not being able to deliver all the surprises she had planned. I happen to know someone else who has a habit or over-scheduling herself.
It's a good reminder to us all that Rome was not built in a day and to quote my Dad, "We don't want to get all the excitement over with in one day!"
If at all possible, we want it to last. 
Every day is a celebration and worth documenting.
Mother's Day or not, I was inspired to create a page celebrating just some of the photos and moments from this un-remarkable day. Afterall, every day is remarkable in it's normalcy don;t you think?
Lucky for me, I had the new Simple FotoBlendz Template Album No. 1 template just one mouse-click away, which enabled me to put this digital project together in about 15 minutes.
You have to LOVE templates – Especially when they are on SALE!
Save 43% through Friday May 15, 2015 at 9am EDT.
Today, I'm not only sharing this story and layout, but you can also watch my creative flow in the video below. I added a little speed and music to this one cutting the original 15 minute process down to just 5 minutes.
Look at me! Bringing the yoga to my DigitalART. The sequence of poses in the practice are muck like the ones I follow in my art.
I hope you enjoy.