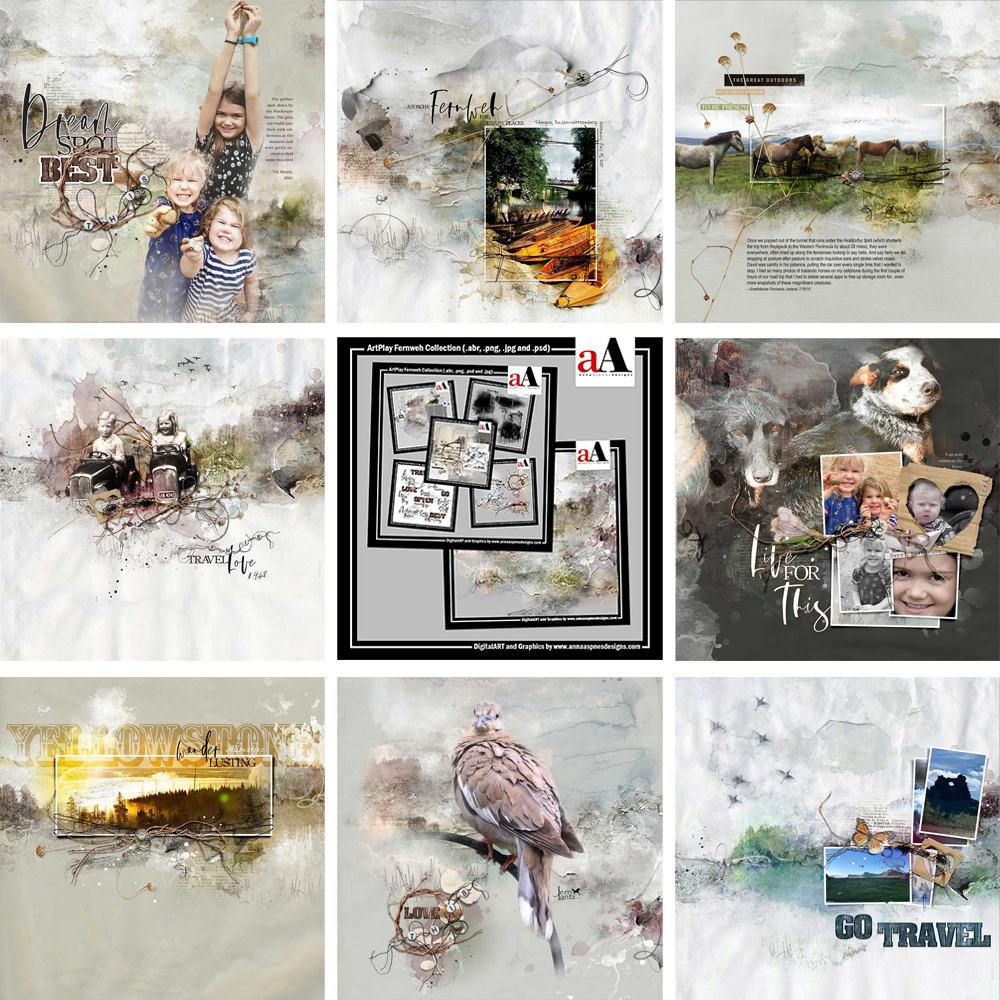 Outdoor adventures in scenic landscaped-themed ArtPlay Fernweh Inspiration for digital scrapbooking and photo artistry in Adobe Photoshop and Elements.
The purpose of this post is to provide inspiration for using the ArtPlay Palette Fernweh and coordinating digital assets.
ArtPlay Fernweh Inspiration
1. Blend and Focus
Blend your photo using a clipping mask and create focus with an embellished frame in your digital scrapbooking.
SEE ALSO:
2. Unify With MultiMedia
Use an element cluster to unify a title to a photo to create context in your digital scrapbooking pages.
SEE ALSO:
3. Create Element Anchors
Use embellishments to anchor elements in your digital scrapbooking pages.
Place embellishments from the ArtPlay Palette Fernweh and MultiMedia Branches No. 10 under, on, and around your Focal Points.
This gives the impression that they are being Adhered to your digital scrapbooking page and can prevent elements from looking like they are Floating.
Notice how Miki has placed the grass element from ArtPlay Palette Fernweh under photo extraction to achieve this effect.
SEE ALSO:
More Inspiration
Click on the images below to access complete digital design supply lists and process notes.
ArtPlay Fernweh Collection
A DIGITAL SCRAPBOOKING AND PHOTO ARTISTRY COLLECTION for documenting summer, fall, and all the outside adventures in between.
Includes:
Want More Digital Scrapbooking and Photo Artistry Inspiration?