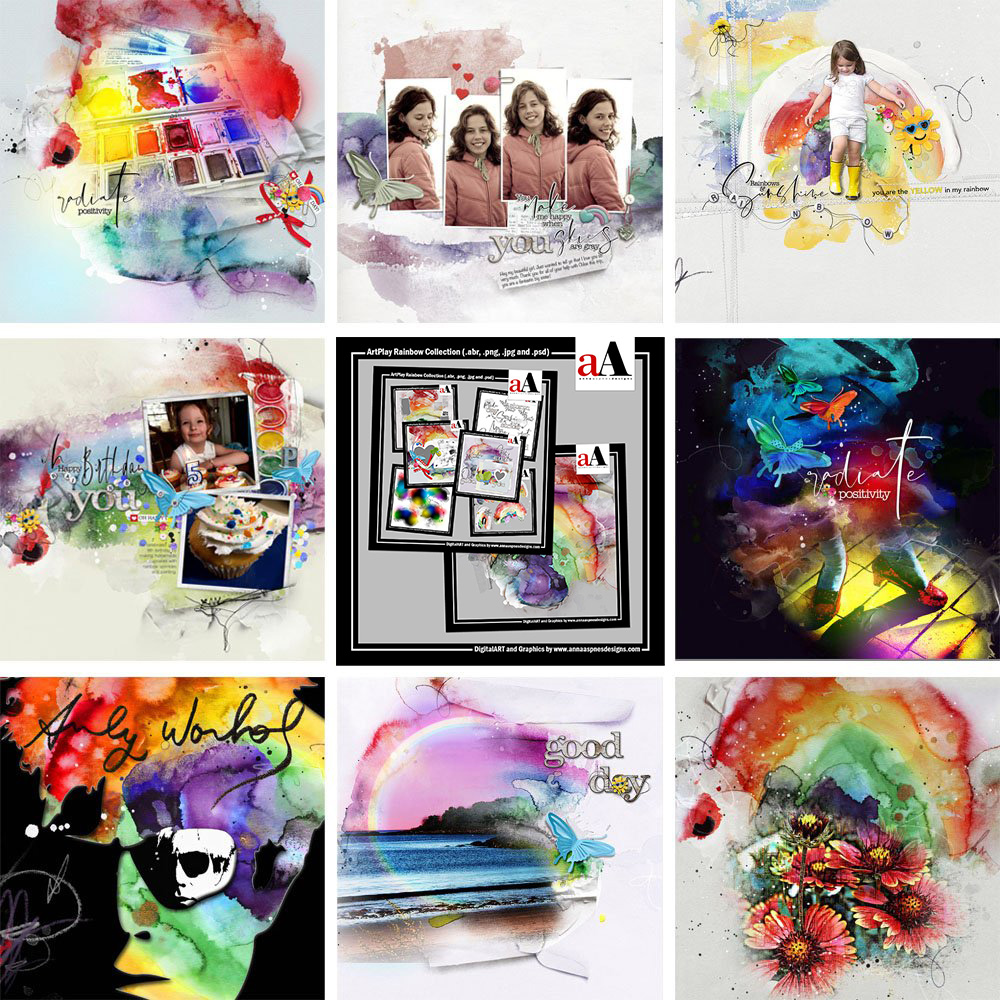 ArtPlay Rainbow Inspiration for digital scrapbooking and photo artistry in Adobe Photoshop and Elements.
This post is intended to give you guidance on using ArtPlay Palette Rainbow and co-ordinating digital assets.
ArtPlay Rainbow Inspiration
1. Enhance Color and Light
Add vibrancy of color and increase the contrast in your layout design with FotoGlows.
See also:
2. Adjust Hue and Saturation
Modify the color and saturation of your DigitalART Supplies to better coordinate with your photos.
Go to Image> Adjustments> Hue and Saturation.
Move the Saturation slider to the left to make the colors less vibrant.
Move the Hue slide to modify the color
Tip. Select a specific light color from the 'Master' drop-down menu to apply a more selective adjustment.
See also:
3. Add a Rainbow Gradient
Use the Gradient Tool in Adobe Photoshop or Element to enhance the Artistry.
Select the Gradient Tool from the Tools Panel.
See also:
More Inspiration
Click on the images below to access complete digital design supply lists and process notes.
ArtPlay Rainbow Collection
A collection of digital scrapbook and art supplies pertaining to stories with vibrant color and rainbows.
INCLUDES:
Also in this series:
Other Tutorials
Want More Digital Scrapbooking and Photo Artistry Inspiration?