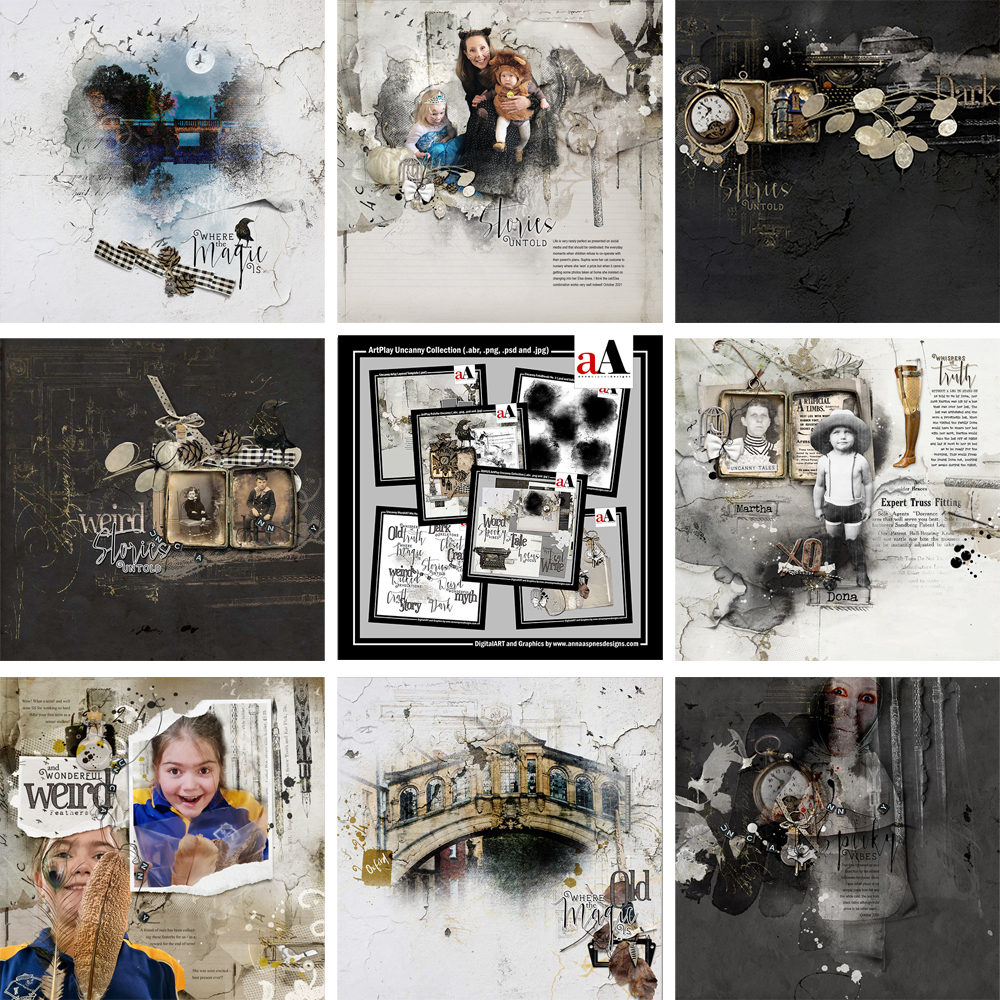 ArtPlay Uncanny Inspiration post for digital scrapbooking and photo artistry in Adobe Photoshop and Elements.
The purpose of this post is to provide inspiration for using the ArtPlay Palette Uncanny and coordinating digital assets.
ArtPlay Uncanny Inspiration
1. Golden Visual Interest
ADD GOLD ELEMENTS OVER DARKER COLORS FOR GREATER EFFECT IN YOUR DIGITAL SCRAPBOOKING PAGES.
SEE ALSO:
2. Blended Framed Photos
Quickly mask your photos into the Victorian metal clip frame using the clipping mask function to high light keepsakes in your heritage digital scrapbooking pages.
SEE ALSO:
3. Outside the Box
Think beyond the suggested theme of an ArtPlay Palette and make it work with your own photos to create unique digital scrapbooking pages.
SEE ALSO:
a

A

Inspired Uncanny


WATCH THE INSPIRED SESSION REPLAY HERE
More Inspiration
Click on the images below to access complete digital design supply lists and process notes.