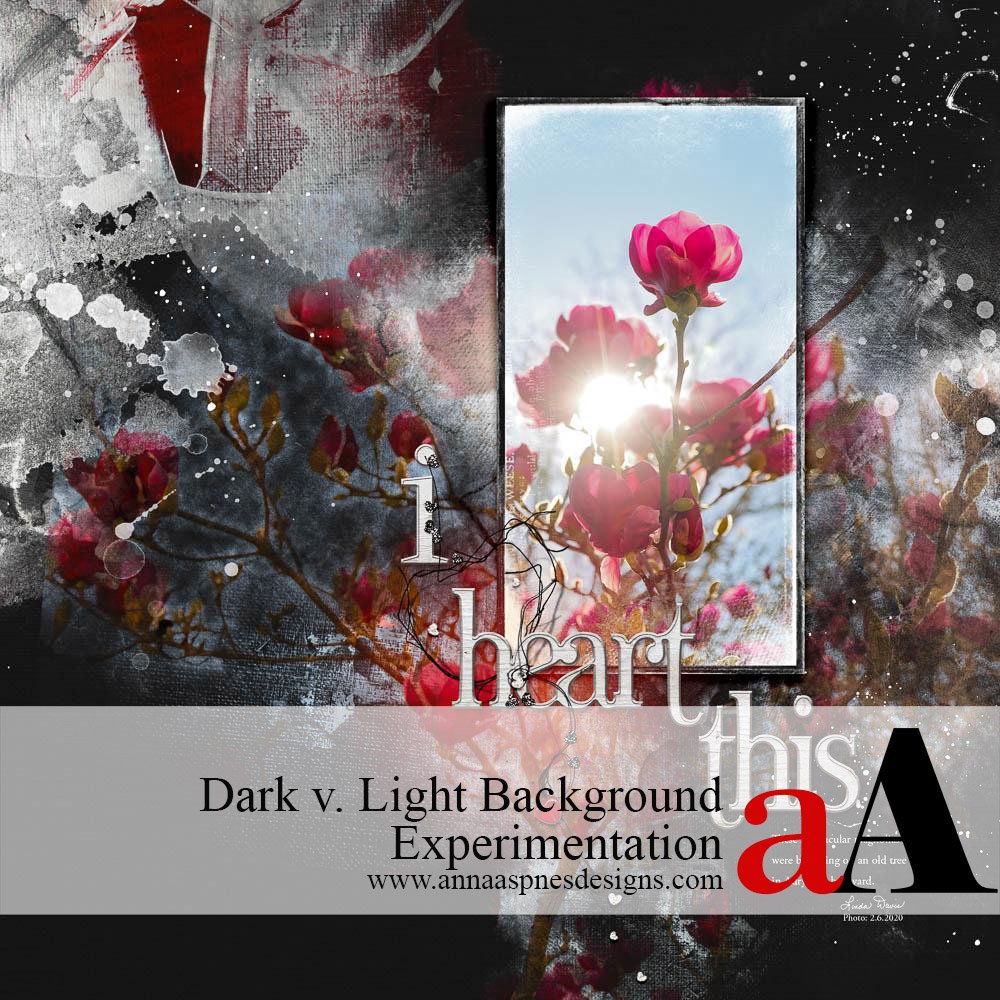 Today aA Creative Team Member, Linda Davis, shares her approach to Light v. Dark Background Experimentation.
Light v. Dark Background Experimentation
Introduction
Experimenting is an important part of the creative process.
My week in California was wonderful, definitely an inspiration for my photography.

I captured these Magnolia blooms on a large old tree in a friend's backyard; what an absolutely stunning display the blooms presented.

I wanted to showcase one photo with a sun flare peaking through the blooms.
Note.
1. Clip Photo to a Frame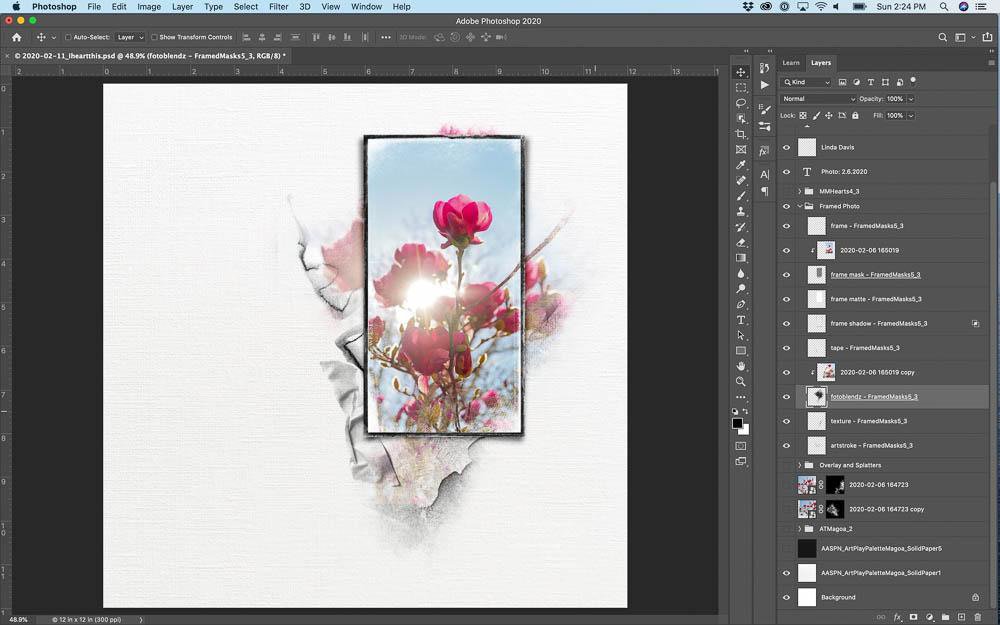 2. Create Background for Framed Photo
Export a second photo of Magnolias to Adobe Photoshop, a photo with a more distant perspective.
Add an Inverted Layer Mask to the photo from the Layers Panel.
Using brushes from ArtPlay Palette Magoa with the Paintbrush Tool to bring back in the right side of the photo.
Using WHITE as the Foreground Color to reveal areas on the black Layer Mask.
Duplicate the photo and angle on the left side to create the effect of the tree.
Repeat inverted mask Inverted Layer Mask and Paint Brush Tool technique.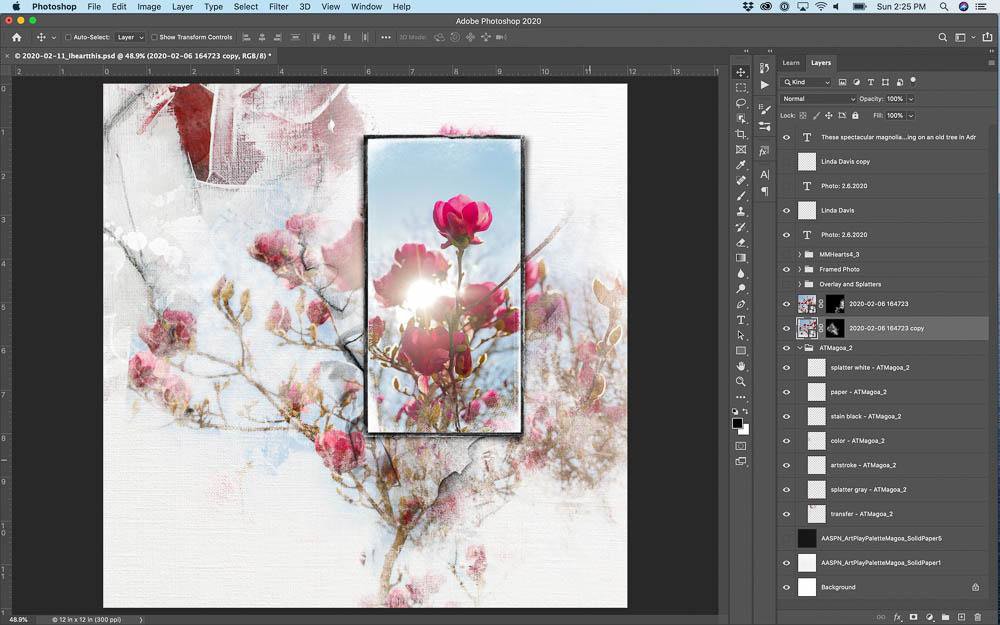 3. Experiment with Background Color
I spent most of my time working with this photo on a white background, but it wasn't working – So I experimented.
A change in the background color made all the difference for this photo.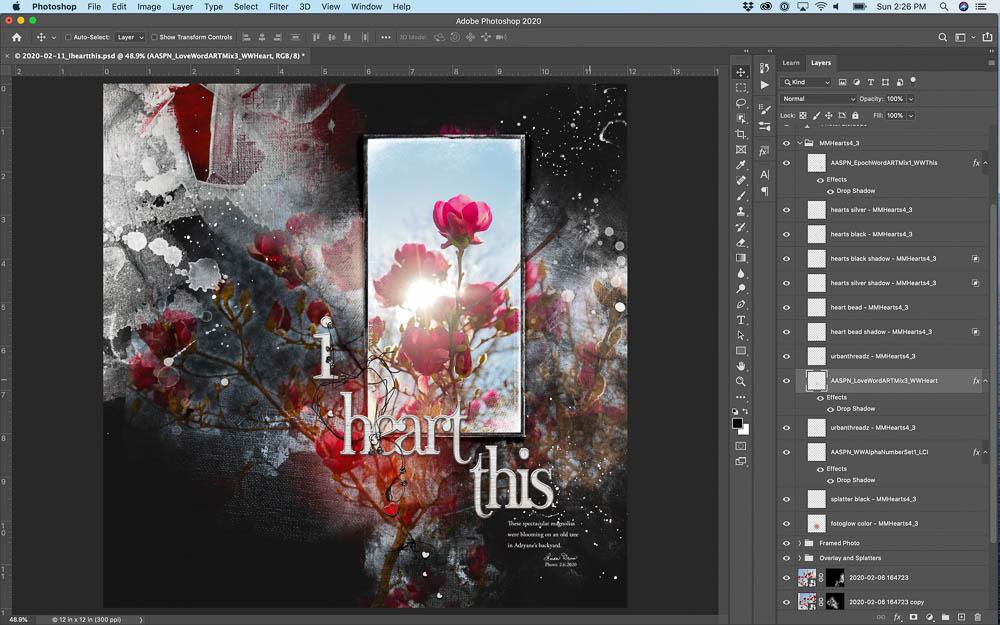 Summary
Don't be afraid to make changes to your layout designs.
You can switch

a

A

DigitalART product in/out of your layouts throughout the design process.
Try different backgrounds to see which options might work best for your photos and

a

A

DigitalART supplies.
Experiment with at least 3 different options.
Applies to ALL products in the

a

A

DigitalART range.
WE INVITE YOU TO:
AND IF YOU LIKED THIS Light v. Dark Background Experimentation POST PLEASE CONSIDER SHARING IT USING THE SOCIAL MEDIA BUTTONS BELOW.