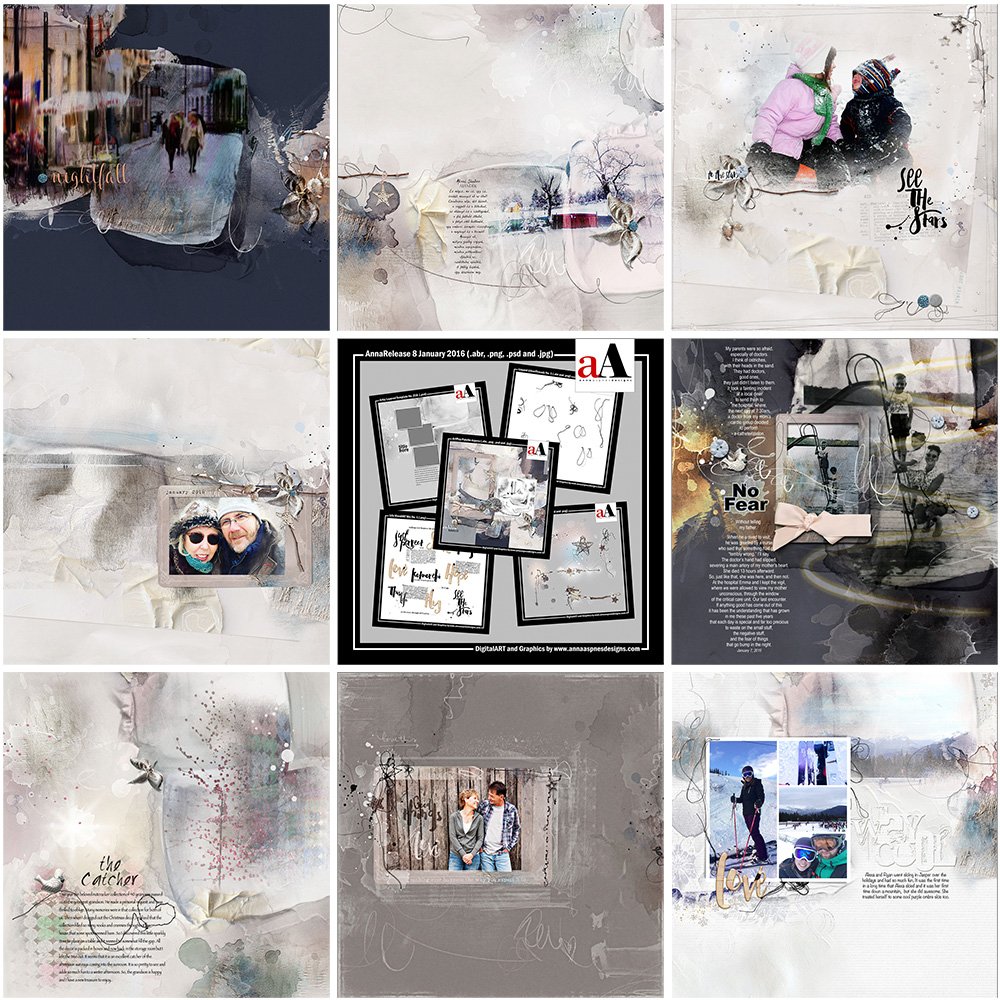 Happy Monday friends… Hope you had a wonderful weekend. The aA Creative Team has some amazing inspiration using ArtPlay Palette Aspera and supporting DigitalART products. It's all happening in the AnnaGallery.
View the entire release here and save 44% for a limited time.
Click on the image below to view more gallery inspiration, or visit the AnnaTeam Layouts board on Pinterest.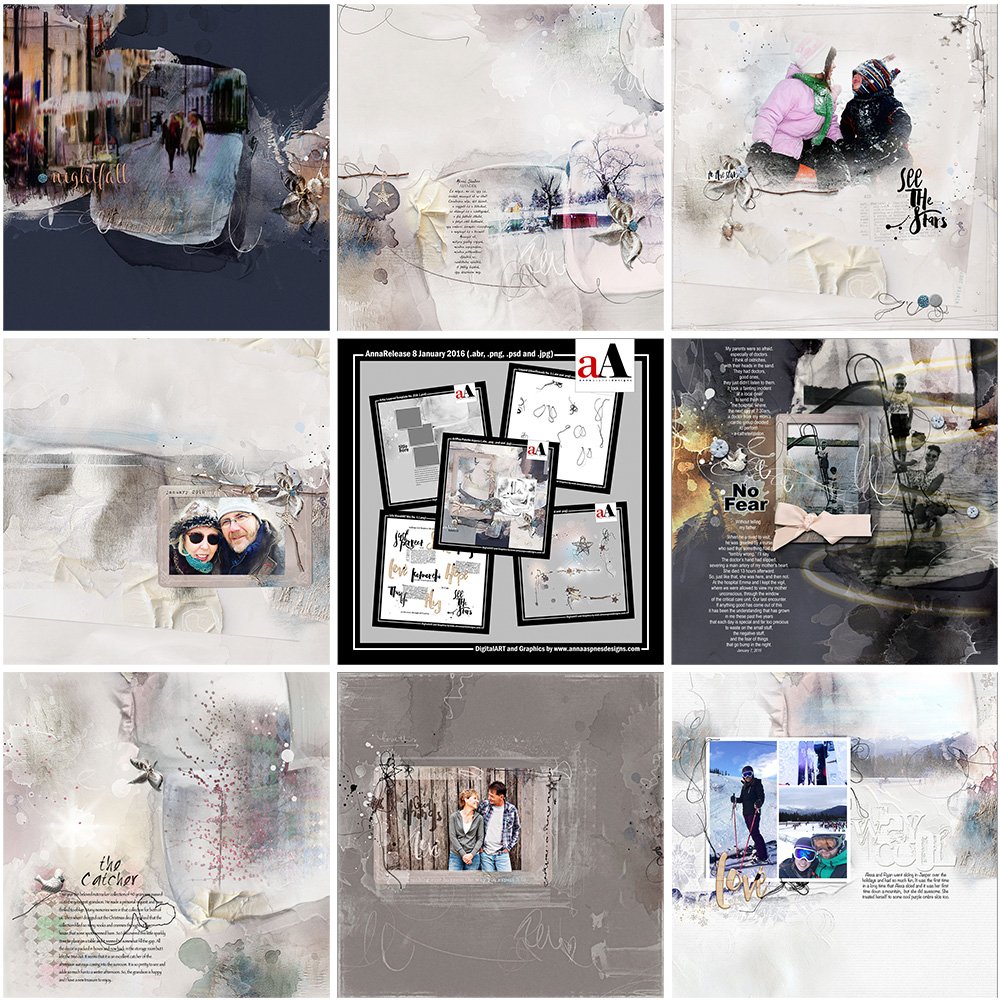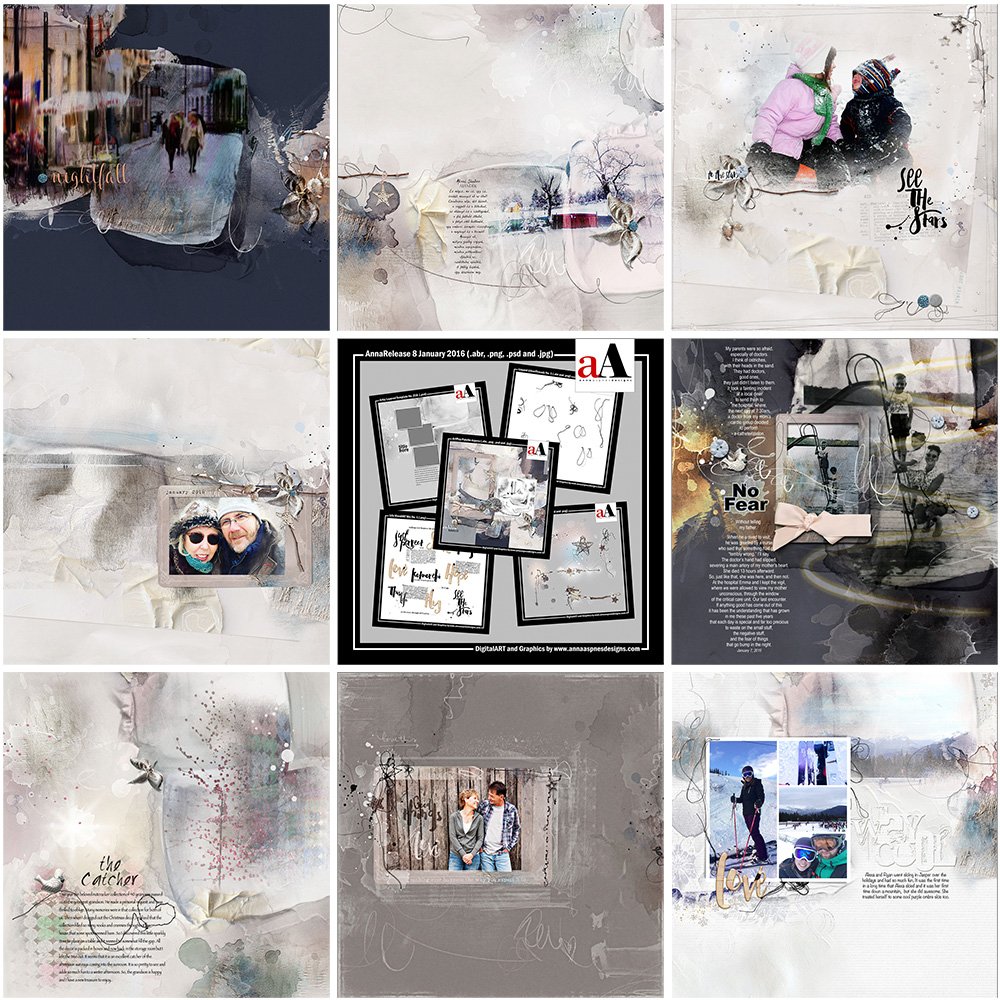 Gallery HighLights. Click on the images to access complete digital supply lists, plus process notes on how each team member put their pages together.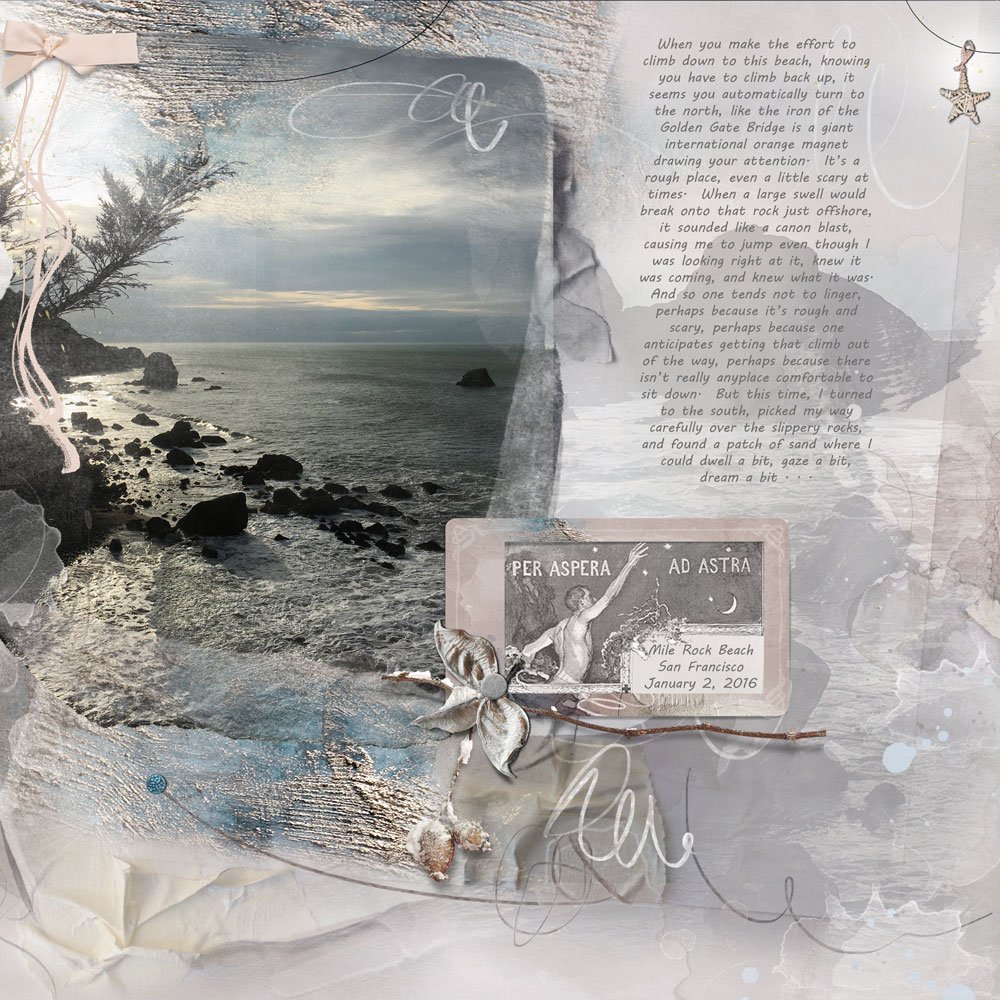 Mile Rock Beach | Diane
Create a Custom Background. Layer one DigitalART paper over another and apply a blending mode as demonstrated by GuestTeamer, Diane Weber. I love how she's used the gold paint in her layout to mirror the glistening water in her imagery.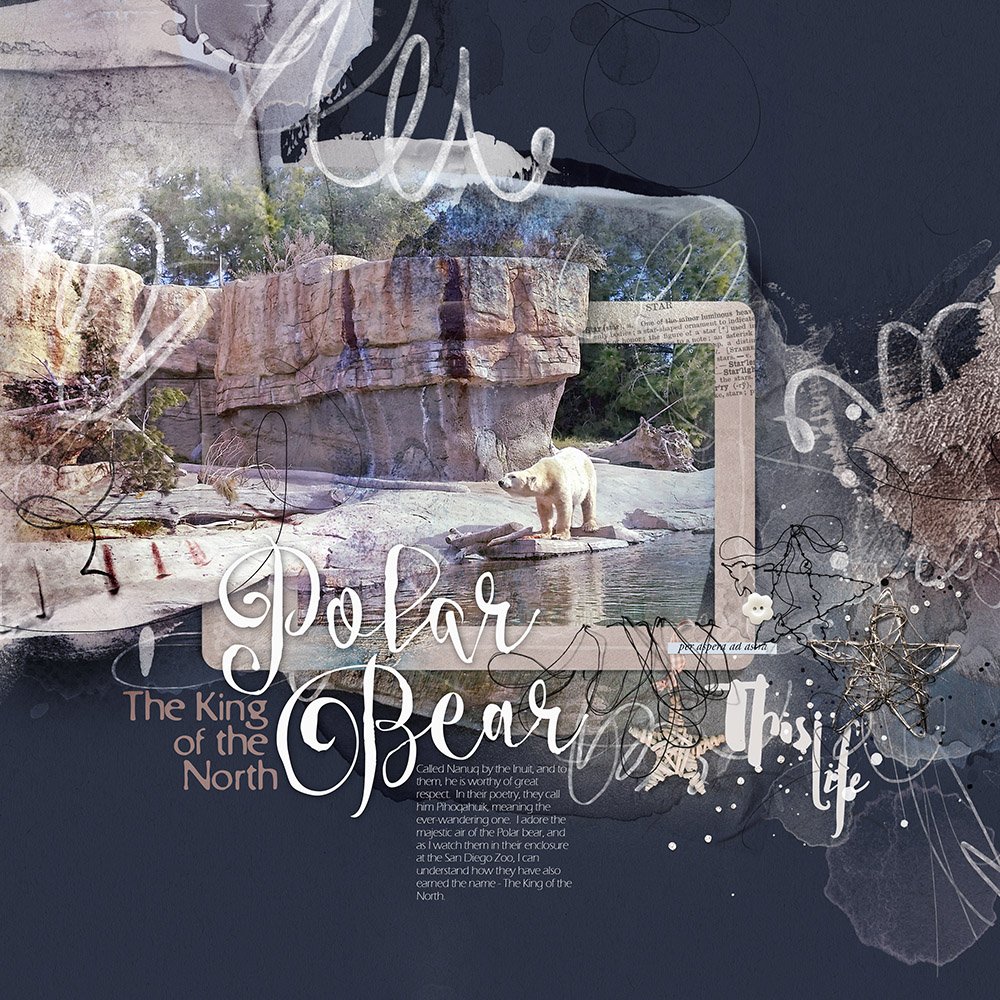 King of the North | Joanie
Create Blended Frame Effect. Blend an image on top of a frame element by clipping your image to a mask (FotoBlendz/One or more layers in an ArtsyTransfer). You can also create a custom blended image by using the techniques outlined in AnnBlendz LIVE. I really love the diagonal design of this page which contrasts nicely with the perpendicular nature of the square canvas.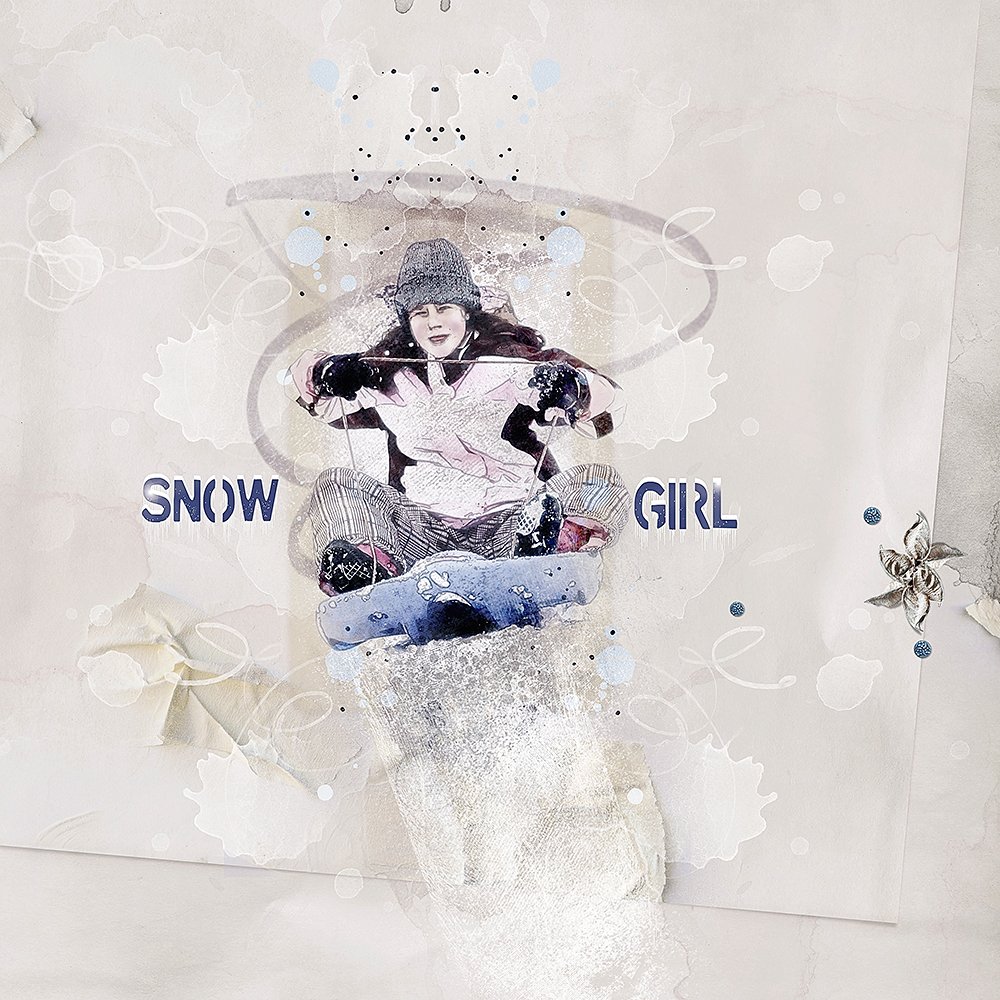 Snow Girl | Marianne
Get Artsy With Filters. Apply one or more filters to your photo layer to create a fun painted sketch effect as demonstrated by another of our Guest Team Members, Marianne. Register for AnnaBlendz LIVE for further guidance on using filters in Adobe Photoshop to add a little artsy to your layouts.