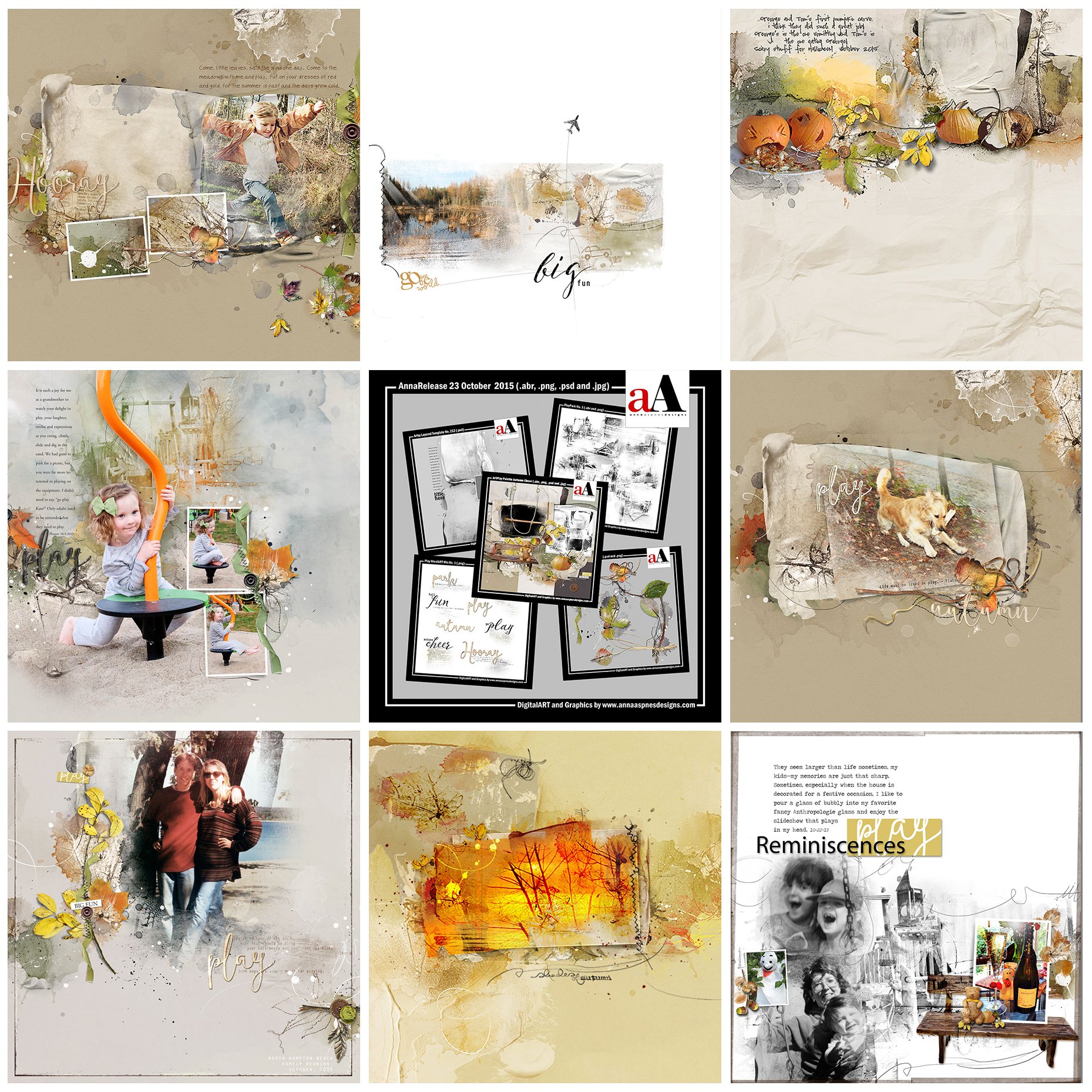 Happy Monday friends… I'm back! And hola November! The aA Creative Team has some cheerful inspiration using ArtPlay Palette Autumn Cheer and supporting DigitalART products. It's all happening in the AnnaGallery.
View the entire release here and save 44% for a limited time.
Click on the image below to view more gallery inspiration, or visit the AnnaTeam Layouts board on Pinterest.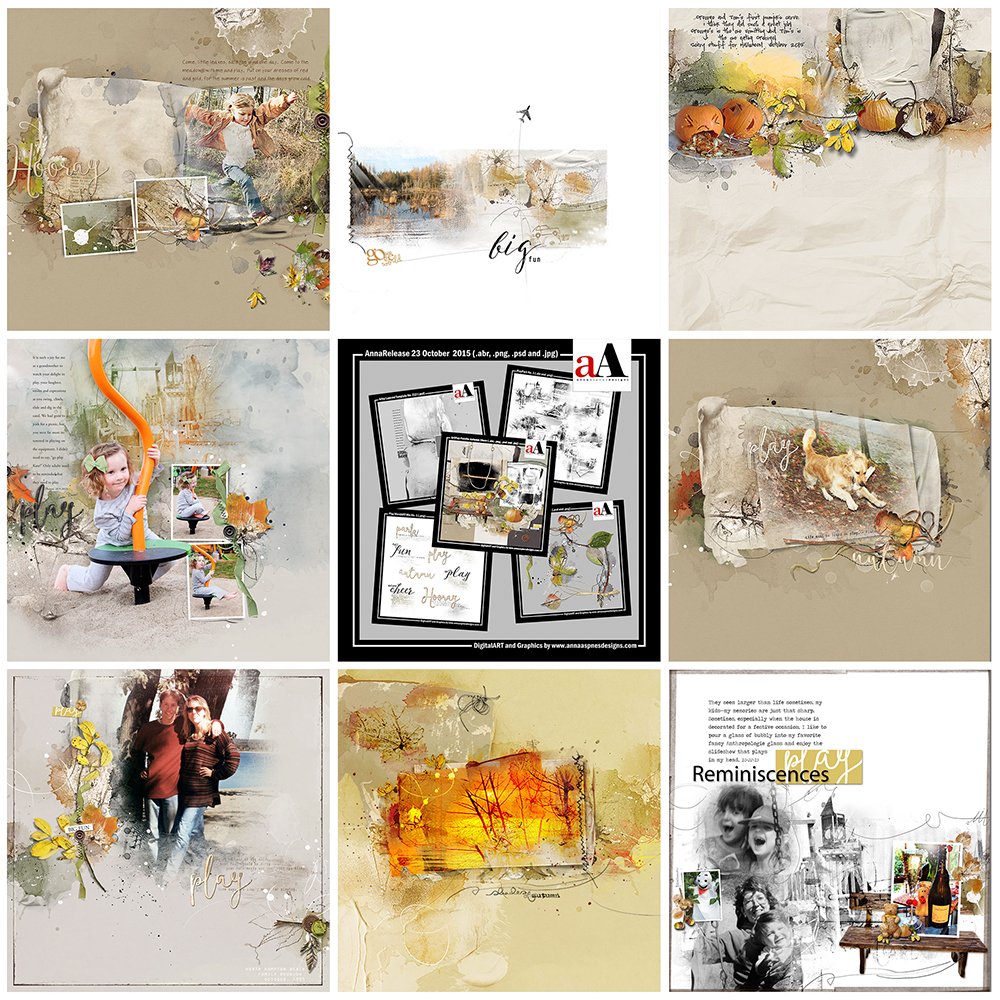 Gallery HighLights. Click on the images to access complete digital supply lists, plus process notes on how each team member put their pages together.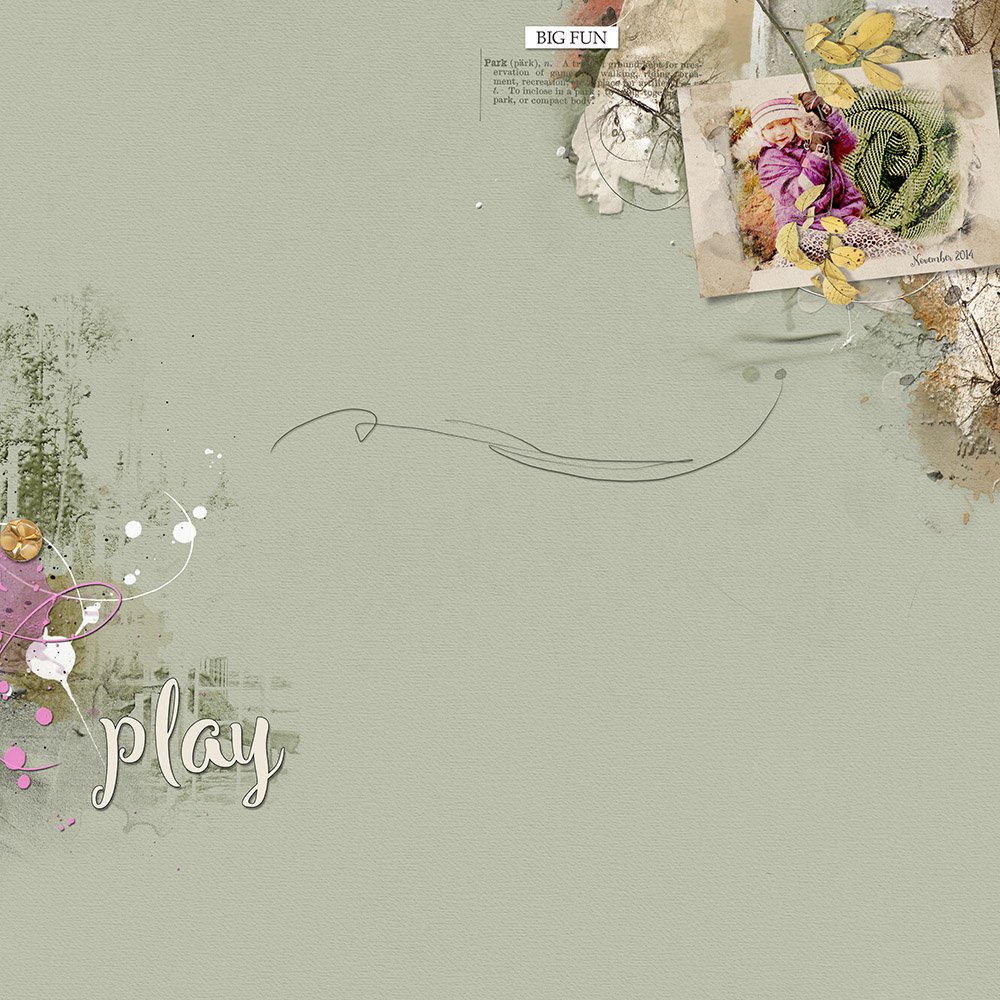 Play | Ulla-May
Blended Photo Card. Clip a photo of your choice to the FotoBlendz clipping mask on the .psd frame element in ArtPlay Palette Autumn Cheer to create a quick and easy blended photo card. To clip a photo to the mask, press CTRL + ALT + G (Photoshop) or CTRL + G (Elements).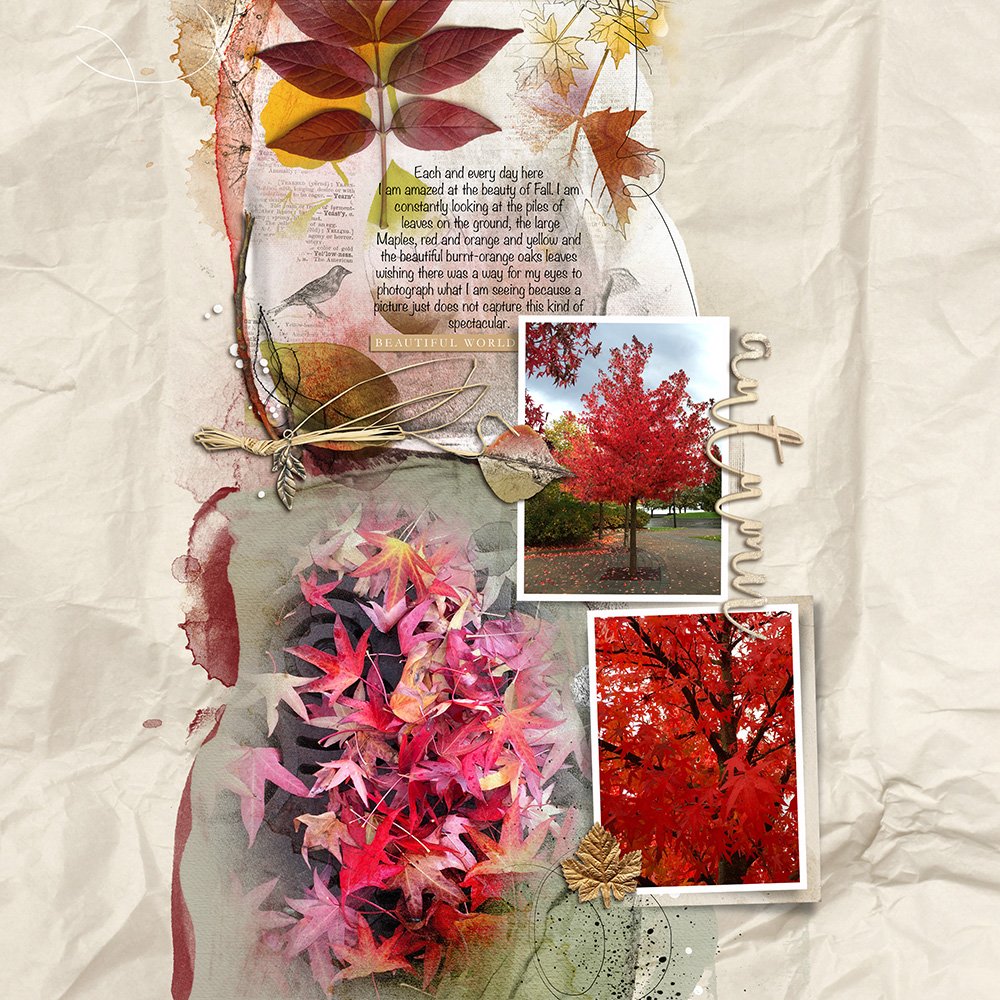 Fall 2015 | Heather
Mix and Match. Combine the latest autumn-themed aA DigitalART supplies with classics in your stash such as ArtPlay Palette Fall No. 2 and ArtPlay Palette Autumn Soul. Use the Artsy Layered Template in this release for a really easy approach to layout design.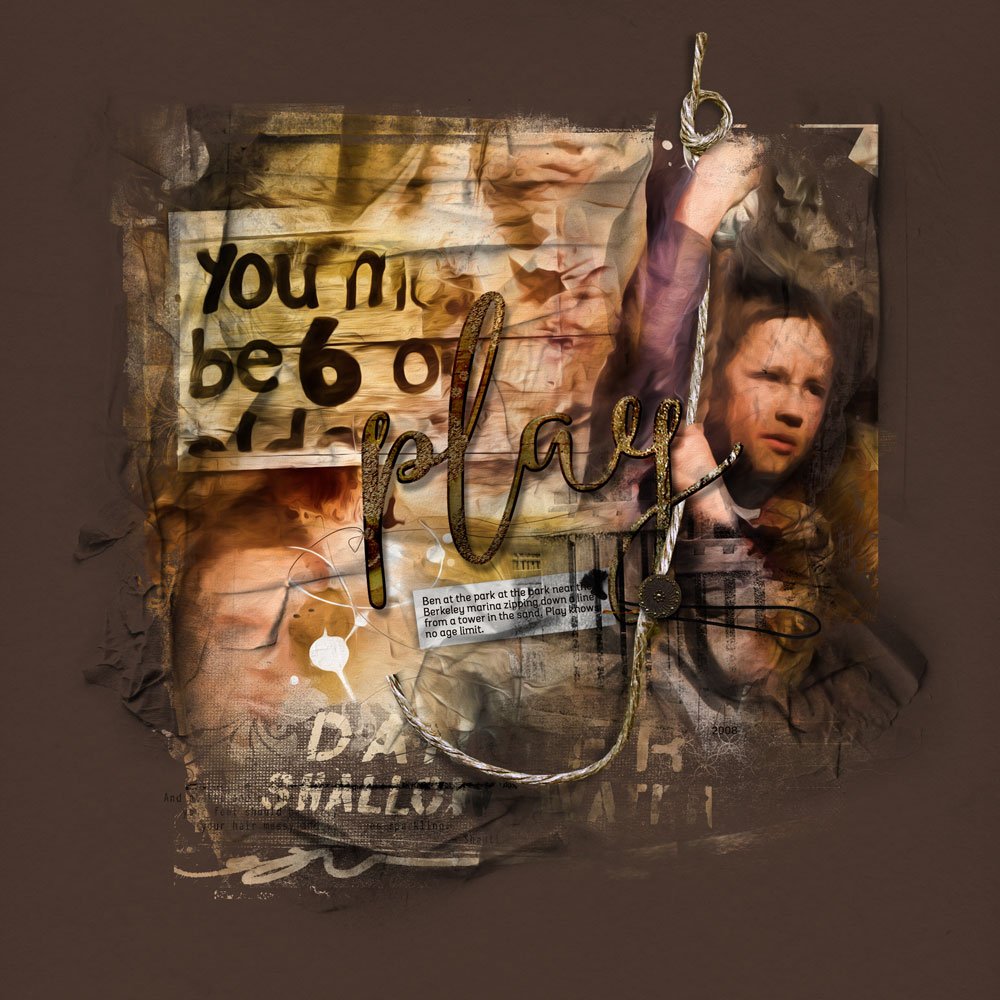 Play | Adryane
Create a Composite. Use a variety of blending techniques to create your own photo montage then add in texture through the use of Photoshop brushes and artsy transfers/overlays to finish your DigitalART. Many of these techniques are demonstrated in the AnnaBlendz LIVE workshop and enrollment for January is filling up fast.
Sign up before Friday November 6, and you'll get the BONUS *ArtPlay Unedited* class happening on Digital Scrapbooking Day, this coming Saturday, for FREE.