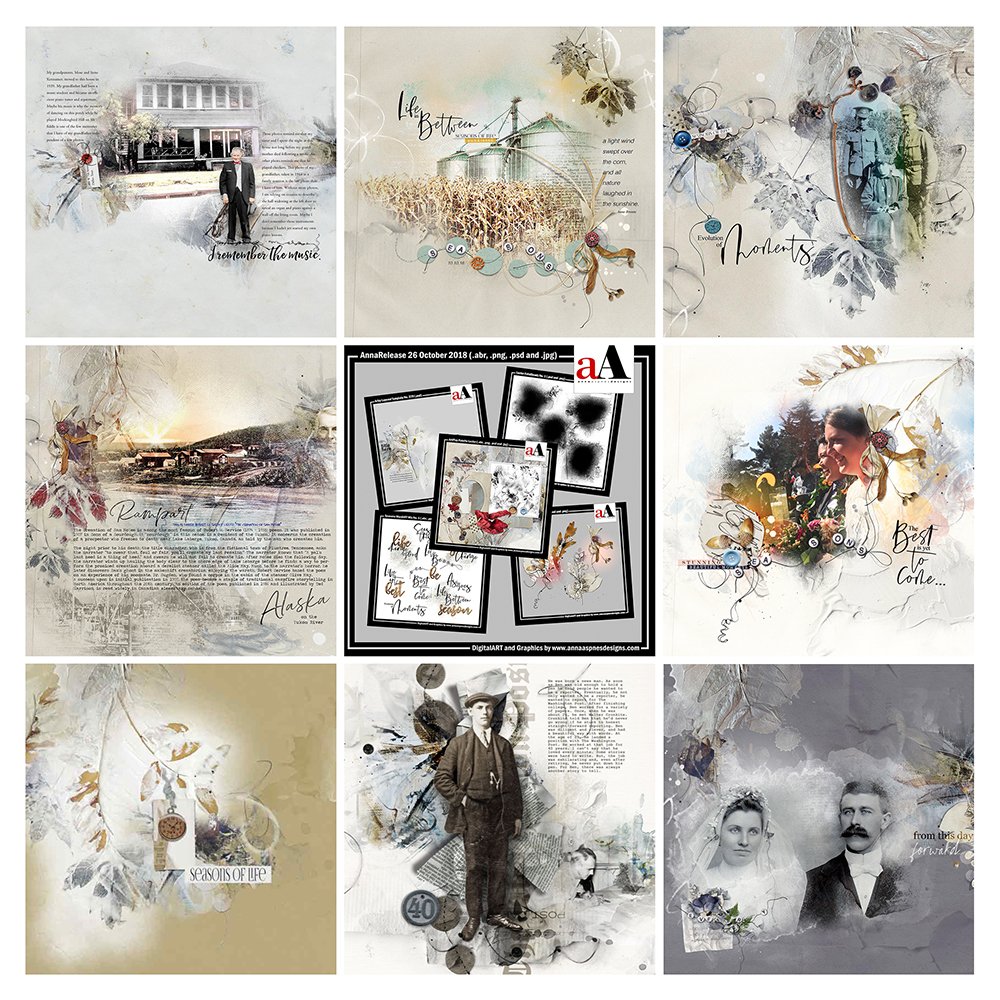 Happy Monday! Today we're sharing Digital Designs Inspiration Luster. 
AnnaRelease Luster, is the latest collection of digital designs for scrapbookers, photographers, artists and crafters to be released into the Anna Aspnes Designs store.
AnnaRelease Luster
The aA Creative Team have been inspired by the ArtPlay Palette Luster to inject a little radiance into their artistry.
More digital designs inspiration Luster of course, can be located in the AnnaGallery.
Note that the AnnaRelease bundled option is only available until November 02, 2018 at 9am EDT..
Click on the image below to view more digital designs inspiration 'Luster' or visit the AnnaTeam Layouts board on Pinterest.
Digital Designs Inspiration Luster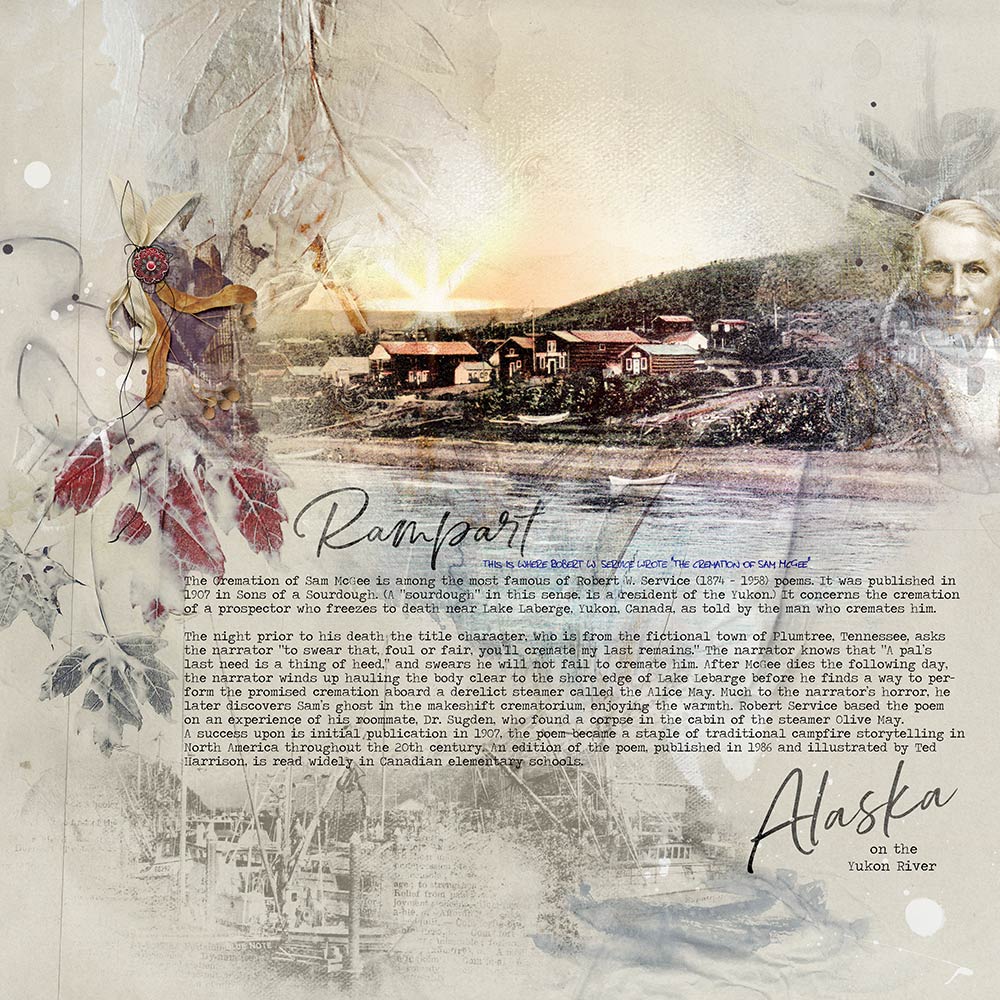 Rampart Alaska | Barbara
Inspired by Memorabilia
Use a piece of ephemera as non-photo inspiration for your artsy digital scrapbooking or artistry layout.
A vintage postcard from Alaska inspired the story of this page. Read more here.
Learn how to get your non-digital keepsakes into your artistry with ArtsyMemorabilia.
See also: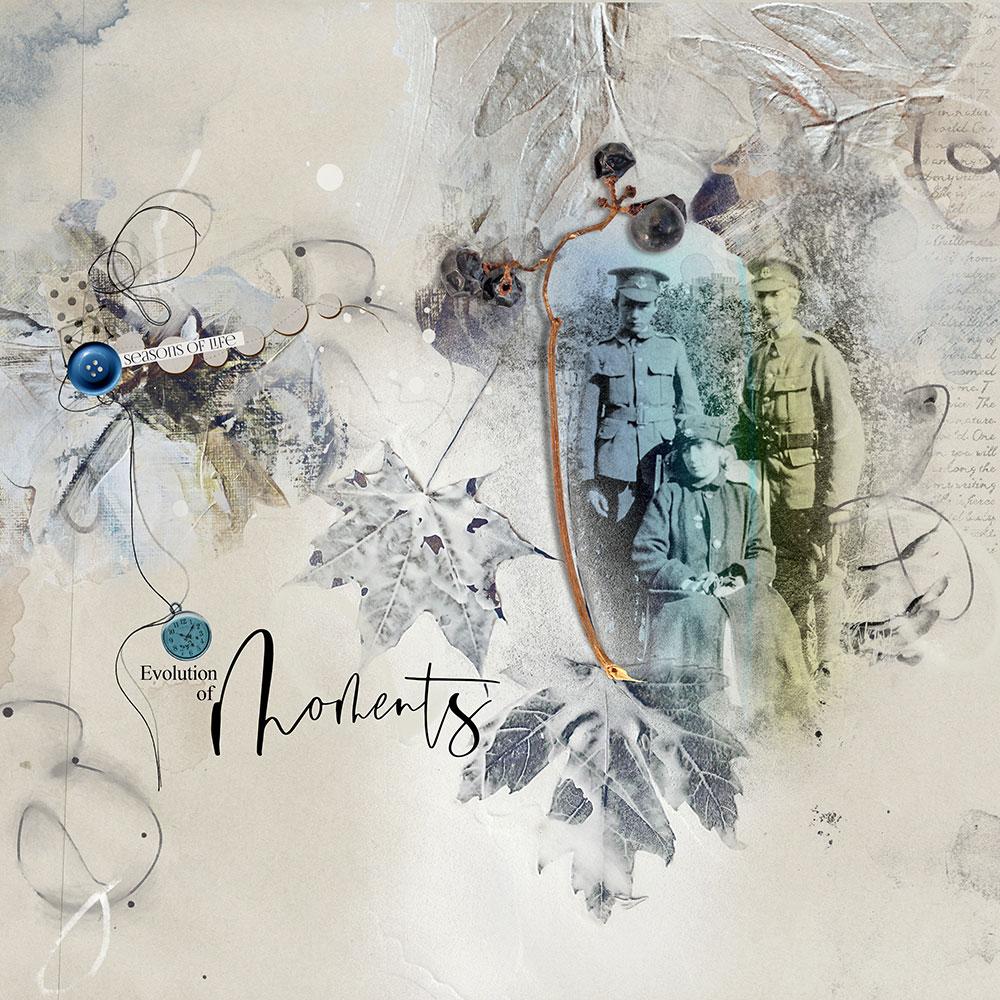 Moments | Viv
Color-Coordination
Recolor your photos to match your DigitalART supplies.
Notice how Viv has added visual interest to her photos by adding color.
Color Techniques provides guidance on multiple techniques that add color to your photos.
See also: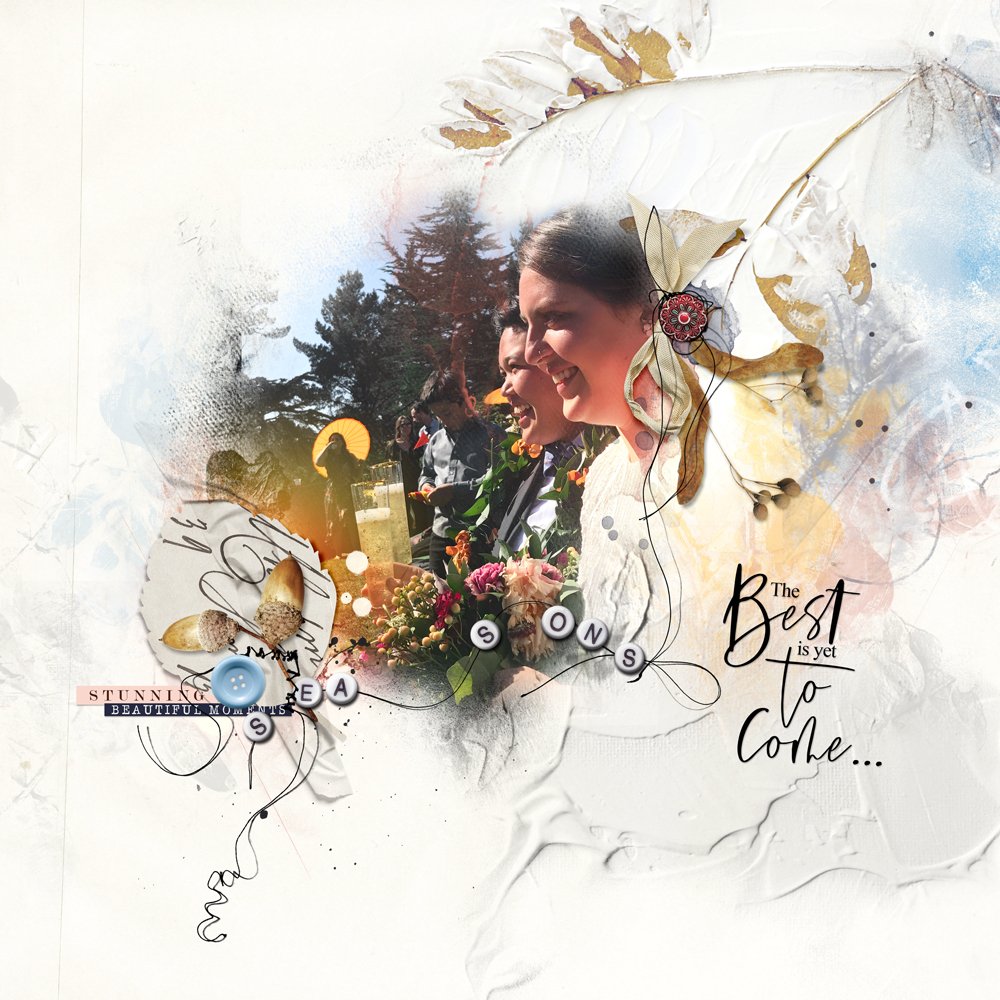 First Toast | Laura
Strategic Placement of Elements
Place elements so that enhance your focal point.
Notice how Laura has added elements to the hair of her subject.
This contributes to both the story and augments the visual interest of your design.
See also:
Want More Digital Artistry and Scrapbooking Guidance?
Find more Digital Designs Inspiration Luster in the AnnaGallery.
We invite you to post your pages and share your digital scrapbooking and artistry endeavors.