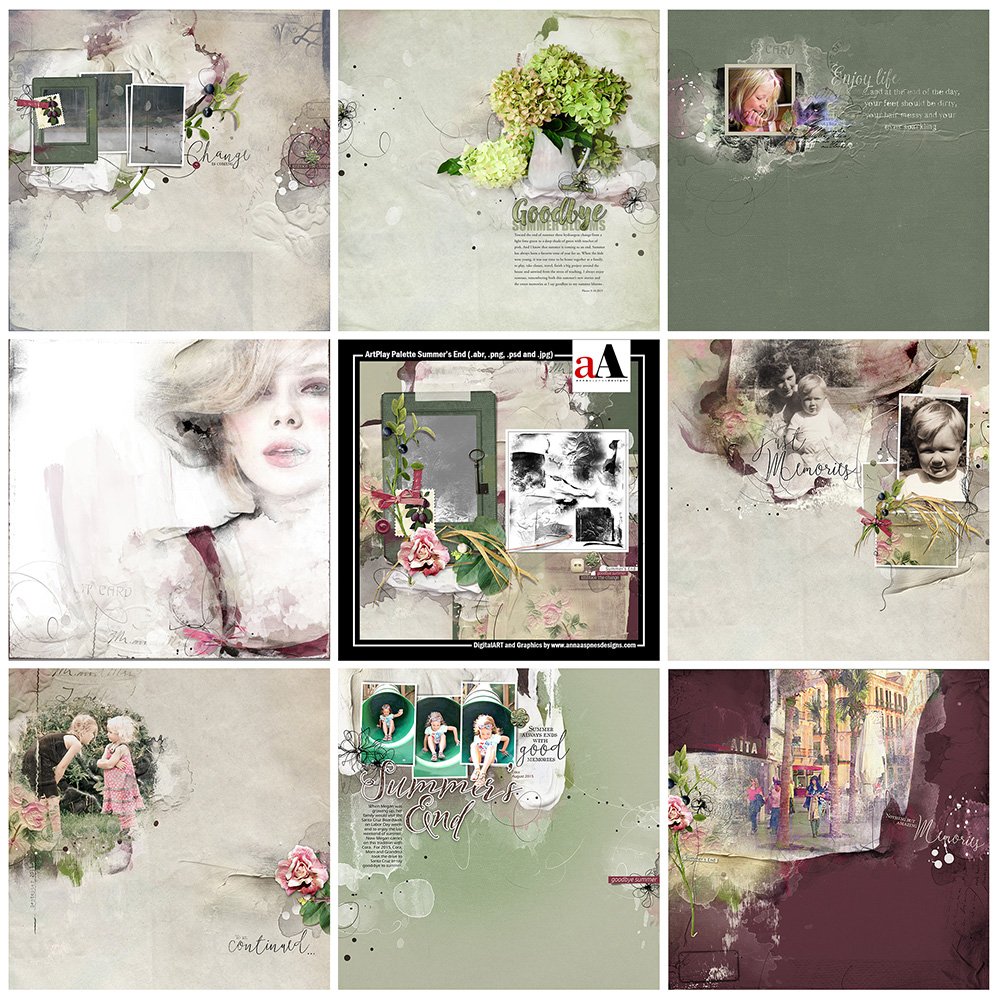 Happy Monday friends!
I hope you had a wonderful weekend. The aA Gallery is full of new inspiration from the aA Creative Team using ArtPlay Palette Summer's End and supporting DigitalART products.
You can view the entire release here for a limited time.
Click on the image below to view more gallery inspiration, or visit the AnnaTeam Layouts board on Pinterest.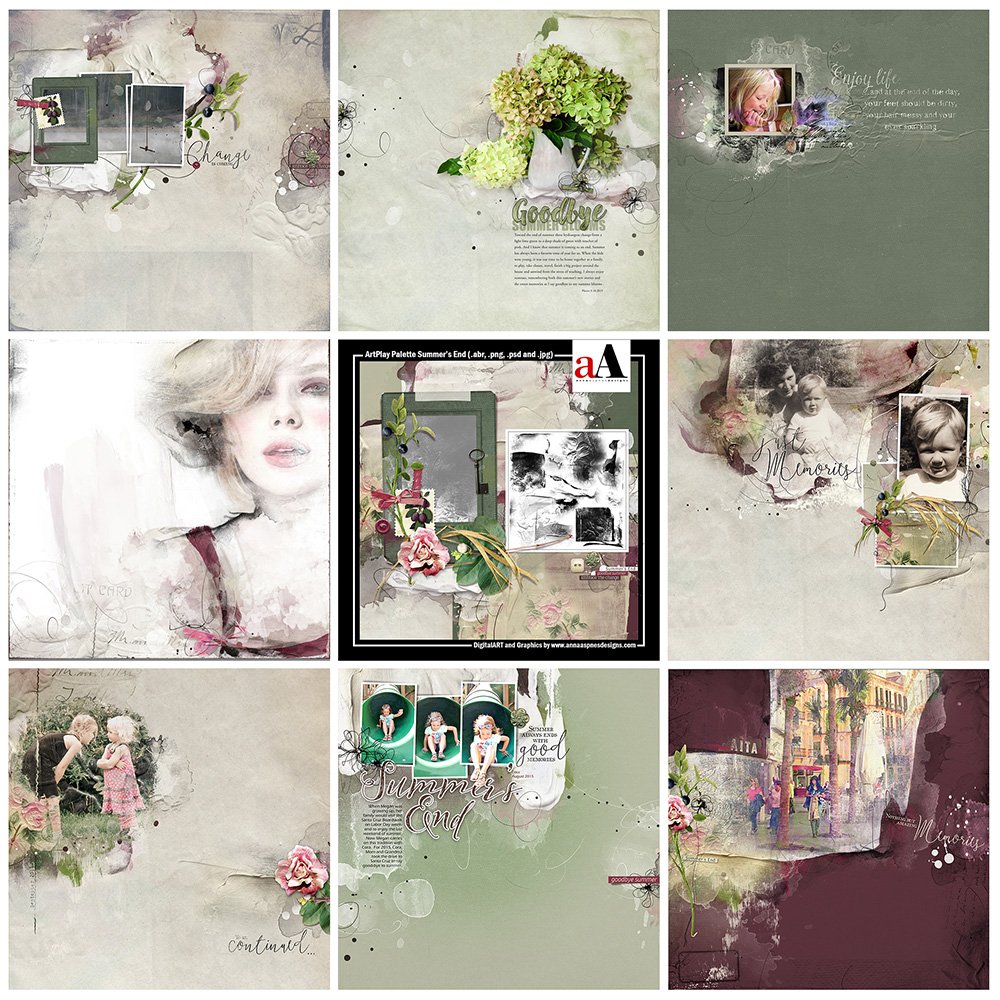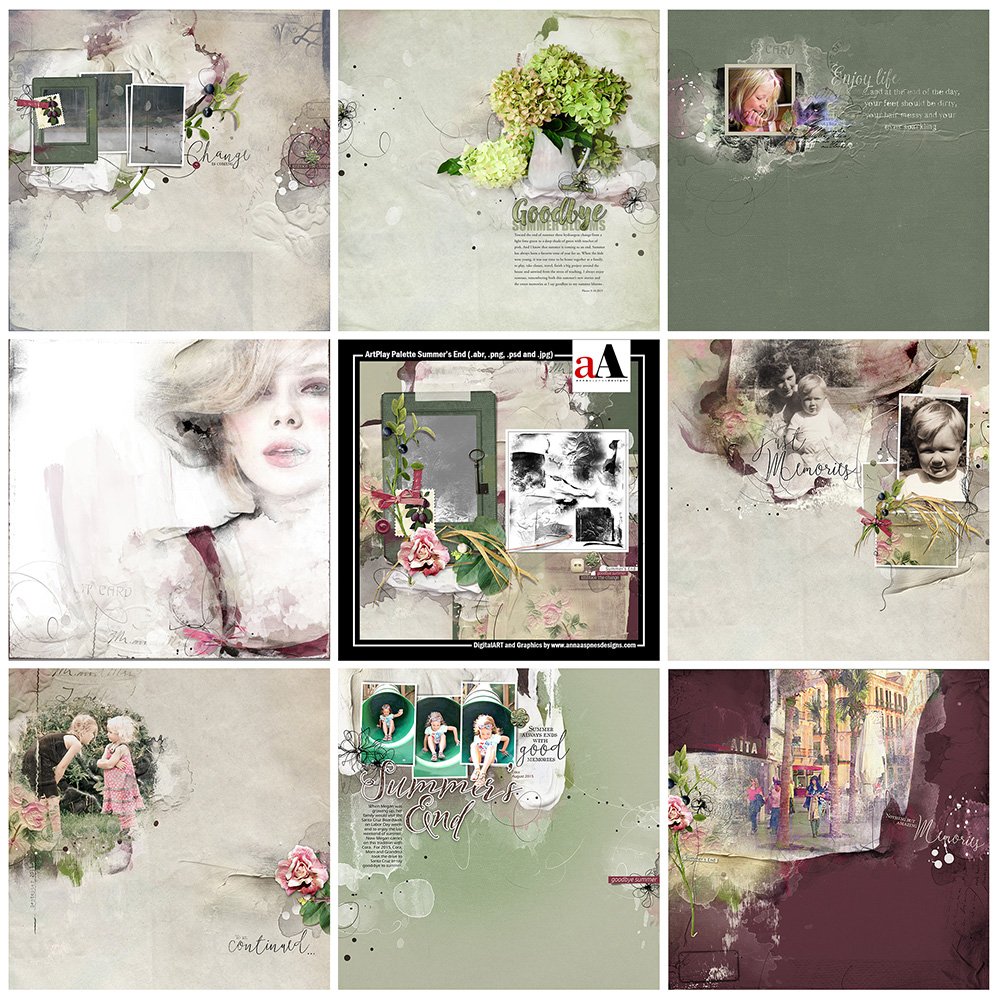 Gallery HighLights. Click on the images to access complete digital supply lists, plus process notes on how each team member put their pages together.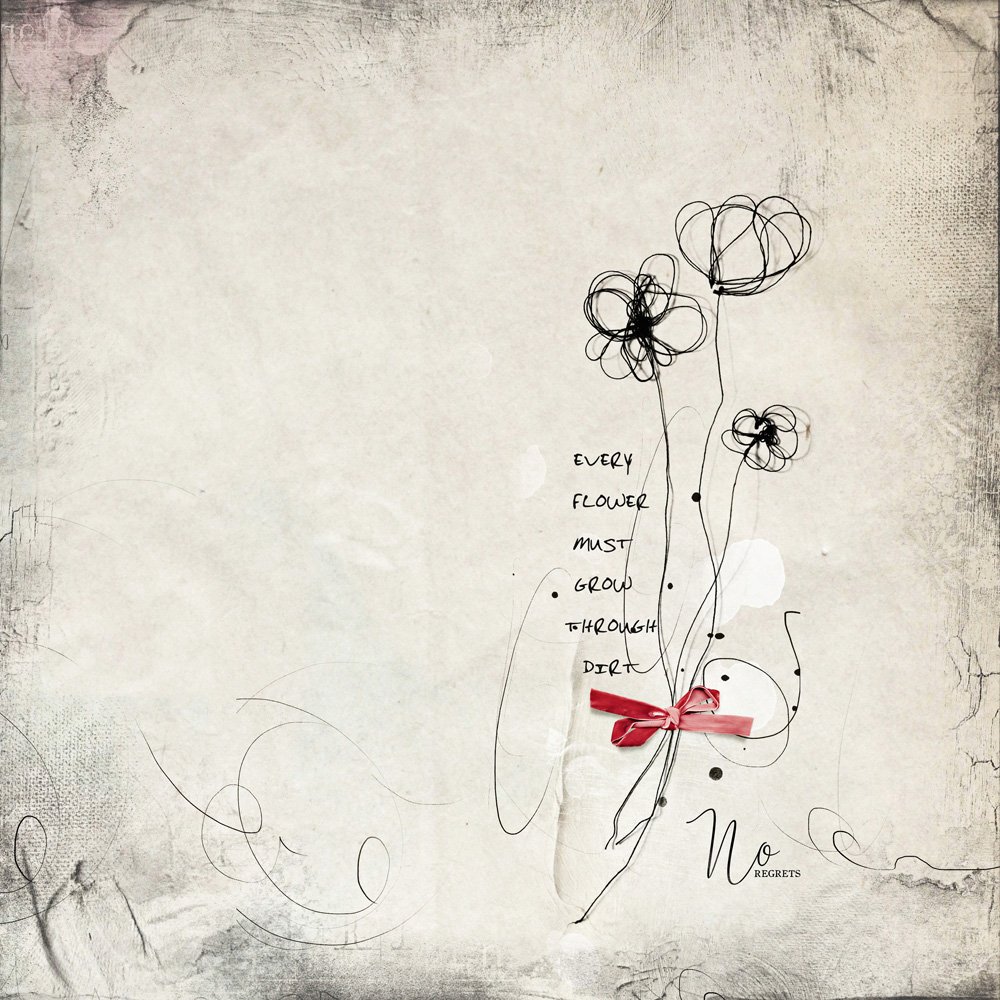 No Regrets | Donna
1. Art-Journal. Take a different approach to your DigitalART and create a layout without a photo focusing on a story or even a feeling to create an art-journal style page. I like to call this creative therapy and adore the bouquet of flowers that Donna has paired with her sentiment.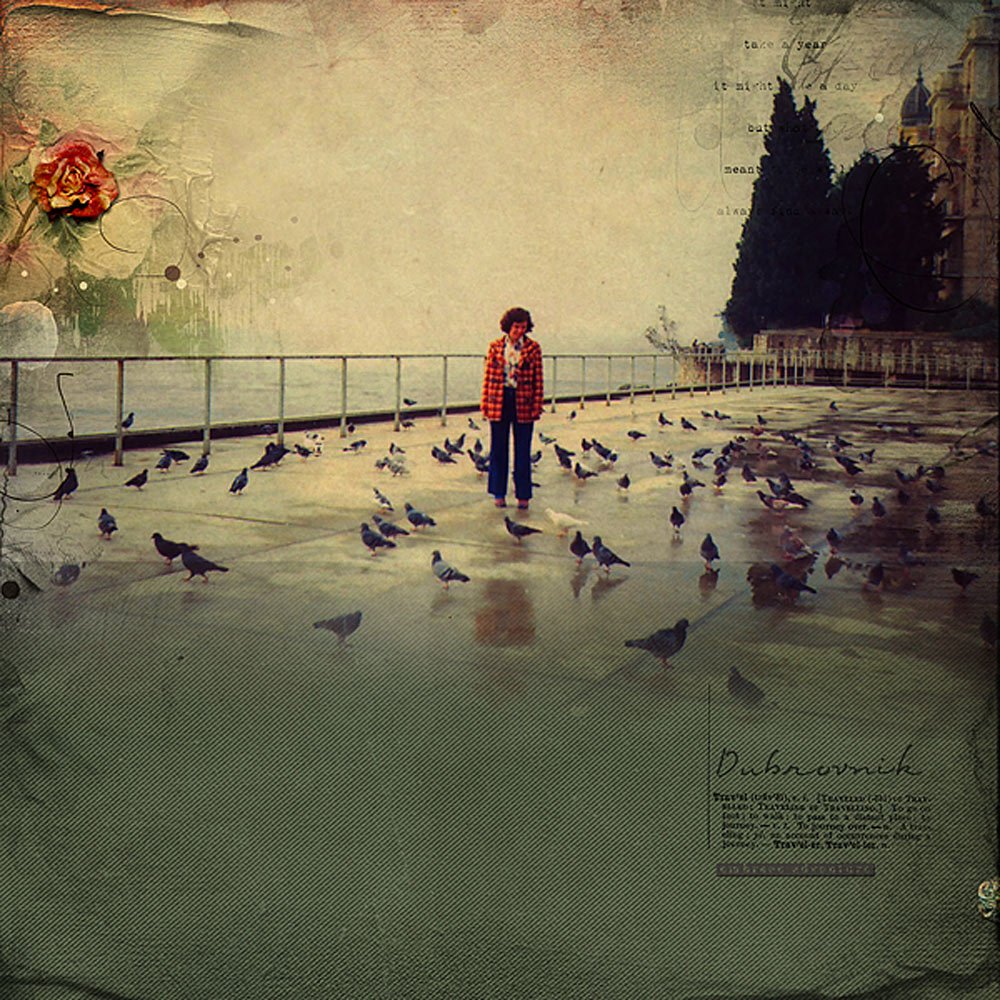 Remember | Eva
2. Gradient Blending. Layer a large photo of you choice over a solid background paper and then blend using the Gradient Masking technique demonstrated in the first of 3 AnnaBlendz Classes. The October session are now open for enrollment – You can read what people are saying about this course and sign up here. Super textures and color contrast in this DigitalART layout by Eva.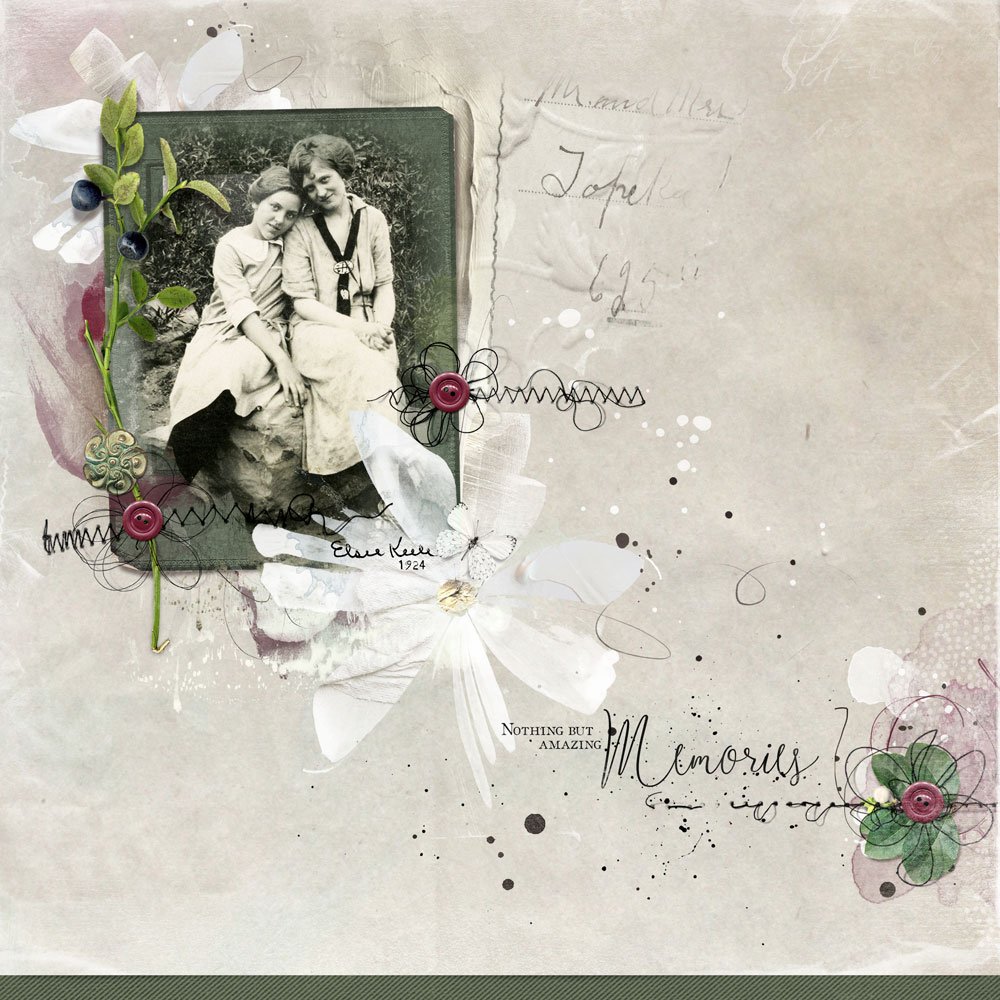 Elsie | Miki
3. Your Ancestry. Dig back in the archives and celebrate a forgotten heritage photo. I love how Miki has layered the UrbanThreadz Flowers No. 1 over elements from ArtPlay Palette Summer's End.