Description
Cut, Blend and Align Digital Scrapbook Layout Design
A REPLAY of a live class designed to up-level your digital scrapbooking and photo artistry layout design skills.
Simple step-by-step approaches to collectively transform your pages.
ENHANCE AND AUGMENT USING CUT, BLEND AND ALIGN TECHNIQUES IN ADOBE PHOTOSHOP/ELEMENTS.
Create an angled and 'sliced' Custom Matte Foundation with Cast Shadow Dimension.
'Artsify' your digital scrapbook pages using a variety of techniques to Blend your photos and digital art supplies.
Learn the Concepts of Alignment to place your layout components to create balance but Interesting layout design.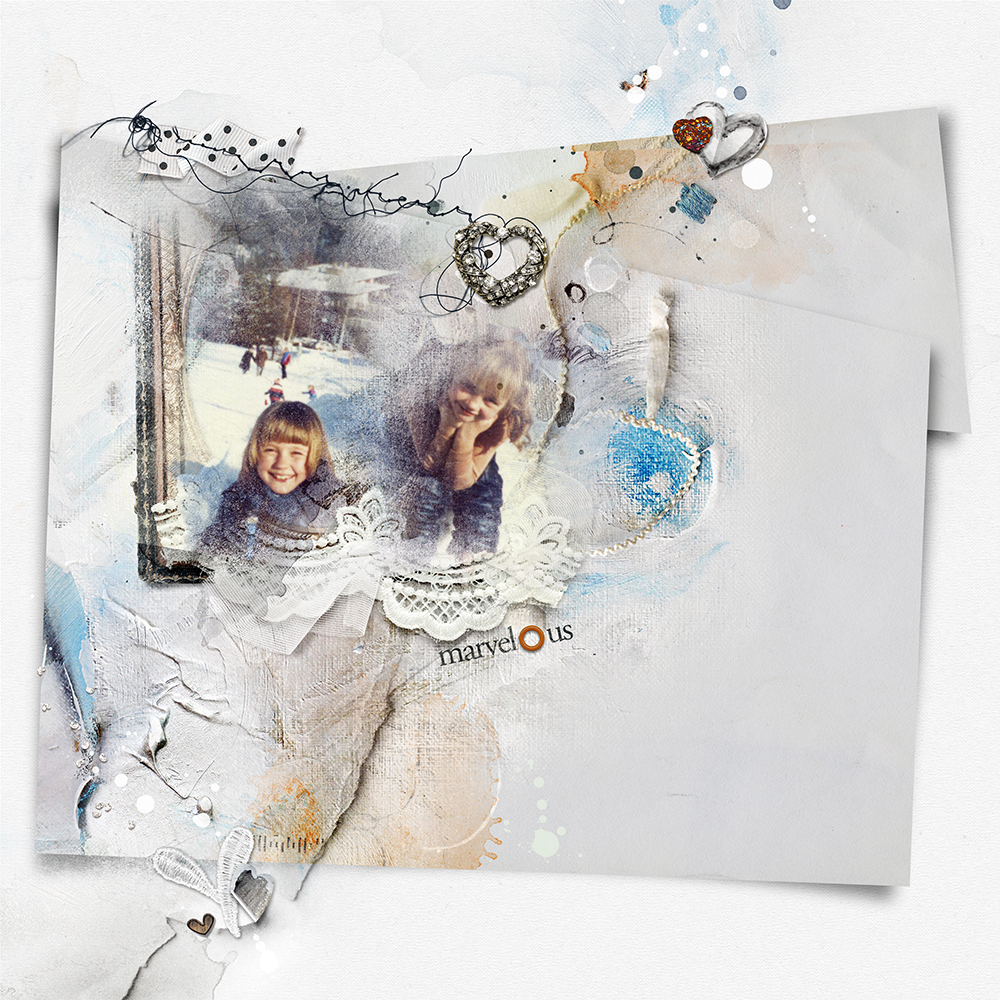 WHAT YOU WILL LEARN:
Establish a New Layout foundation.
Select a Background for your digital scrapbooking page.
Create a Dimensional 'Cut Matte using any paper design.
Expand of this technique to create a Variety of effects.
Resize and change the Orientation of elements.
Benefits of enabling and using your Rulers.
Making Selections and using Shapes.
Why you should Layer your digital art supplies
Apply a dimension Cast 'Drop' Shadow to an element.
Importance of Intersections, how to Determine and work with them.
Divide your layout to guide Placement of elements.
Different ways to Blend elements using the Clipping Mask function.
Modify masks to work better with your photos.
Understand how to use Alignment Design Principle to improve your pages.
Guidance on using Line and Shape to place elements.
Ways to Lead the Eye in layout design.
The Function of embellishments.
Instruction for Creating and Placement of Titles.
Ideas for Expanding on these techniques to yield even more layout designs.
Video Content
2 Hour LIVE class REPLAY recorded via Zoom.
Session available for IMMEDIATE download in .MP4 format.
Watch .mp4 files on your computer using a Media Player or load into iTunes for viewing on Smart Devices.
Demonstrations will be conducted in Adobe Photoshop CC. 
Notes to Photoshop Elements Users
Any variations for Adobe Photoshop Elements are Verbally cued, included in the Written Content (see below) and Demonstratede in Photoshop Elements.
WHAT TO EXPECT:
Step-by-step layout construct with Comprehensive explanation of techniques and approaches.
Inspiration for Technique Adaptation via Layout Examples.
Post class Support via email.
Written Content
22-Page comprehensive Written Course Content + Screenshots in .pdf format.
Step-by-step approach to completing each of the techniques.
Course content in Coordinates with the LIVE demonstrations.
BONUS Digital Supplies
Complementary Template of the layout to be created in class is included for your convenience.
Available for IMMEDIATE download on registration.
Digital art also available as Individual Elements.

INCLUDES:
Got a Question?
Email me  (I am ALWAYS happy to help!)