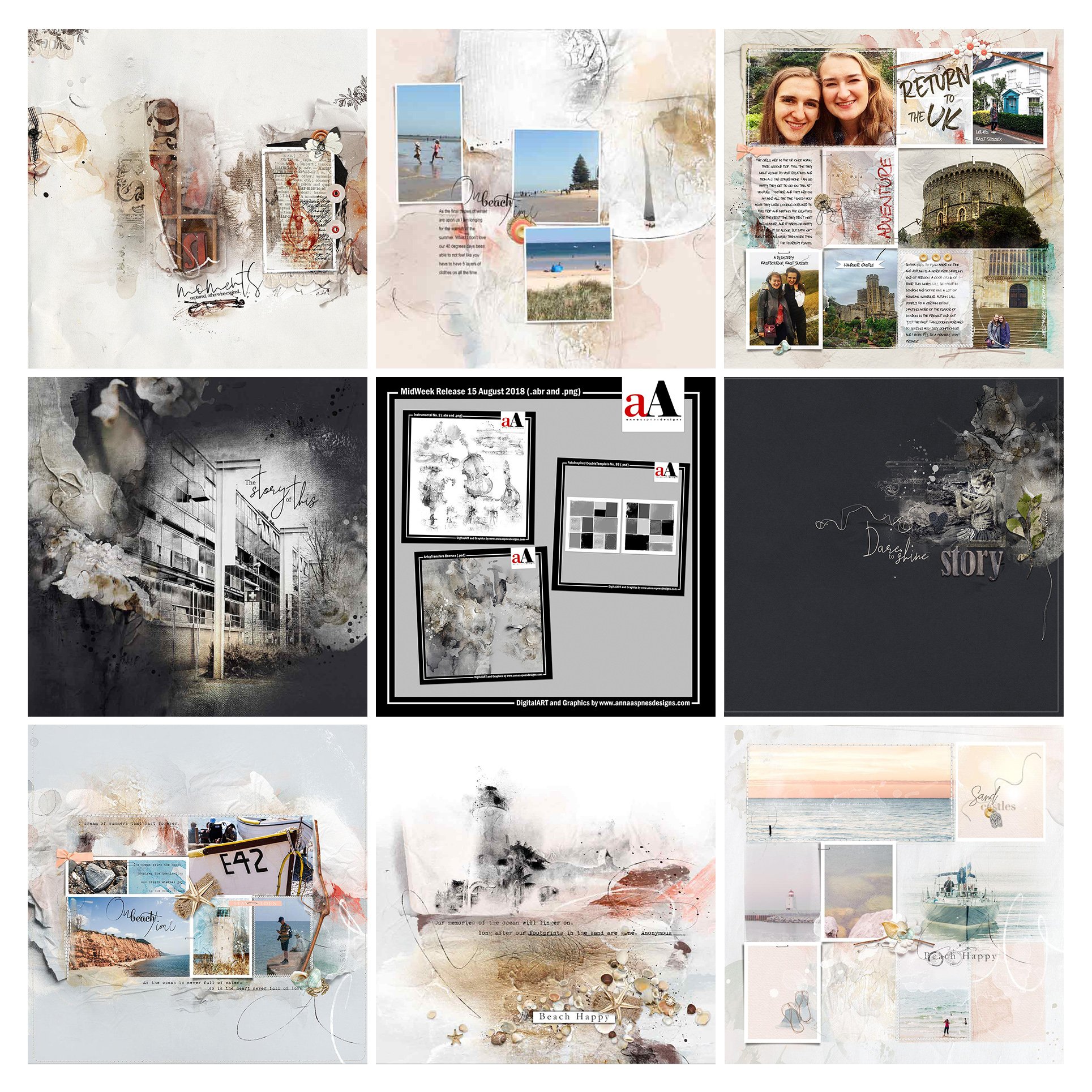 Happy Monday! Today we're sharing digital designs inspiration 08-20.
This inspiration post is intended to give you guidance on using new releases, specials and DigitalART by Anna Aspnes Designs.
Digital Designs Inspiration 08-20
The aA Creative Team members have been making the magic happen with NEW DigitalART products at Anna Aspnes Designs.
More digital designs inspiration can be located in the AnnaGallery and  the AnnaTeam Layouts board on Pinterest.
See our Gallery HighLights by clicking on the images to access complete digital design supply lists.
You will also find process notes and digital scrapbooking tutorials from each team member to provide new digital inspiration for using aA DigitalART designs.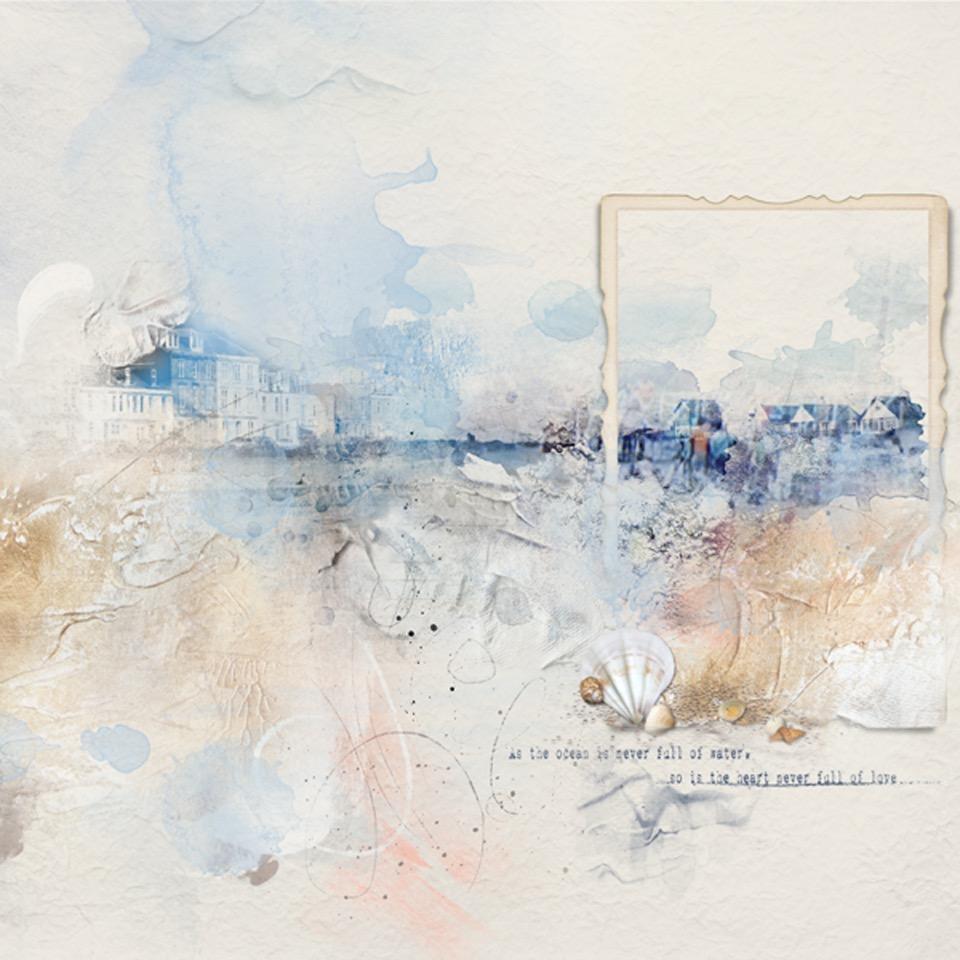 Coastal View | Christy
Mirror Image
Create symmetry in your design by placing 2 brush imprints on either side of your layout.
Draw attention to one of them and create the main focal point by framing with elements.
Notice how Christy has placed the elements above and below the frame the aA Classic "HeartBeach" Release to create blended visual interest.
See also: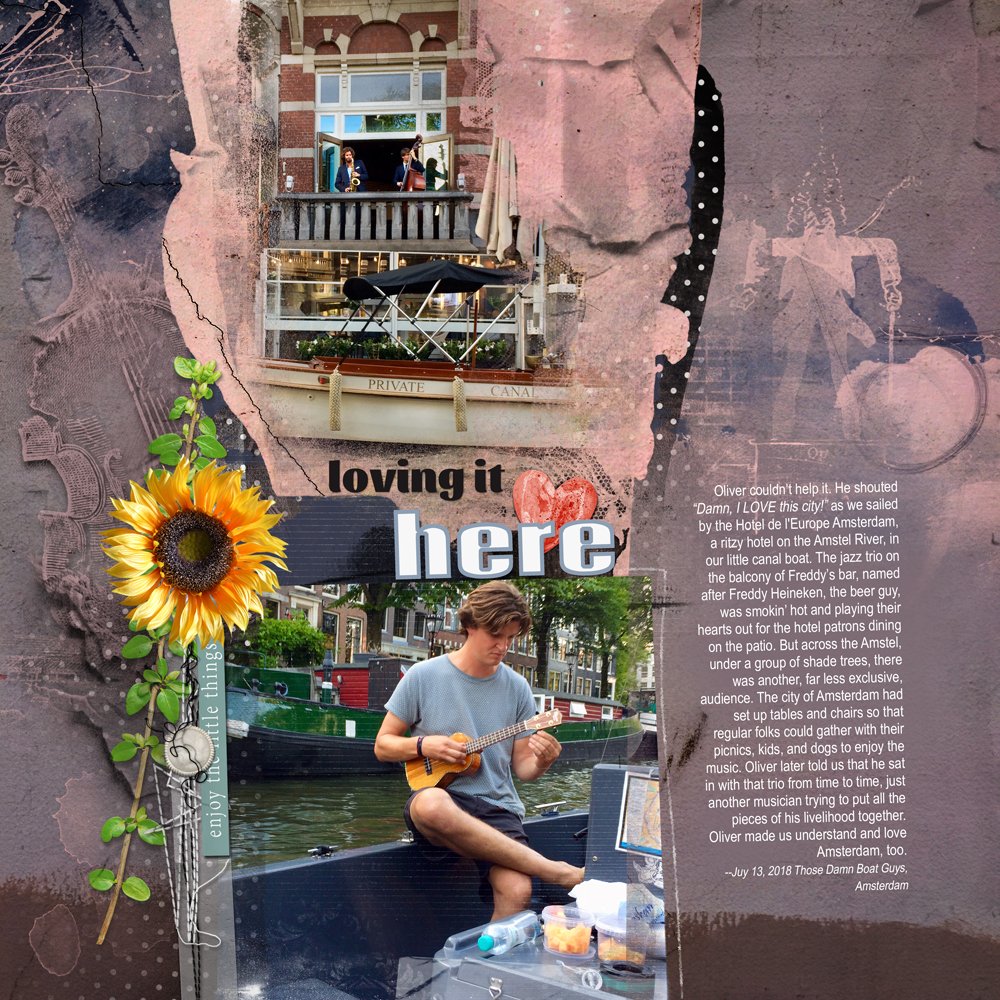 Dam Boat Guy | Laura
Dimensional Brushes
Shadow your brushwork to create texture and visual interest in your digital artistry and scrapbooking pages.
Apply a Drop Shadow Layer Style to a brush imprint to lift it off the page and change the color as preferred.
Notice how Laura has applied this technique add dimension to Instrumental No. 2 brushes.
See also: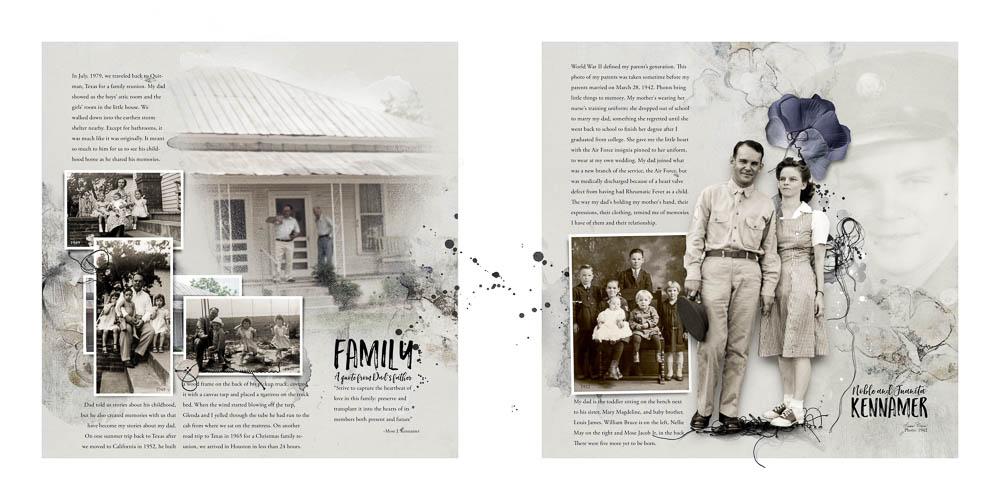 Family | Linda
Heritage Pages
Create a double page spread using a Template and/or ArtsyTransfers to share old family stories.
See this workshop for guidance on starting your own heritage project.
Linda is a paying student of this course and shares the process behind this double page spread here.
See also:
Want More Digital Artistry and Scrapbooking Guidance?
Learn more about aA Club Critique 2018.
Find more Digital Designs Inspiration 08-20 in the AnnaGallery.
We invite you to post your pages and share your digital scrapbooking and artistry shenanigans.