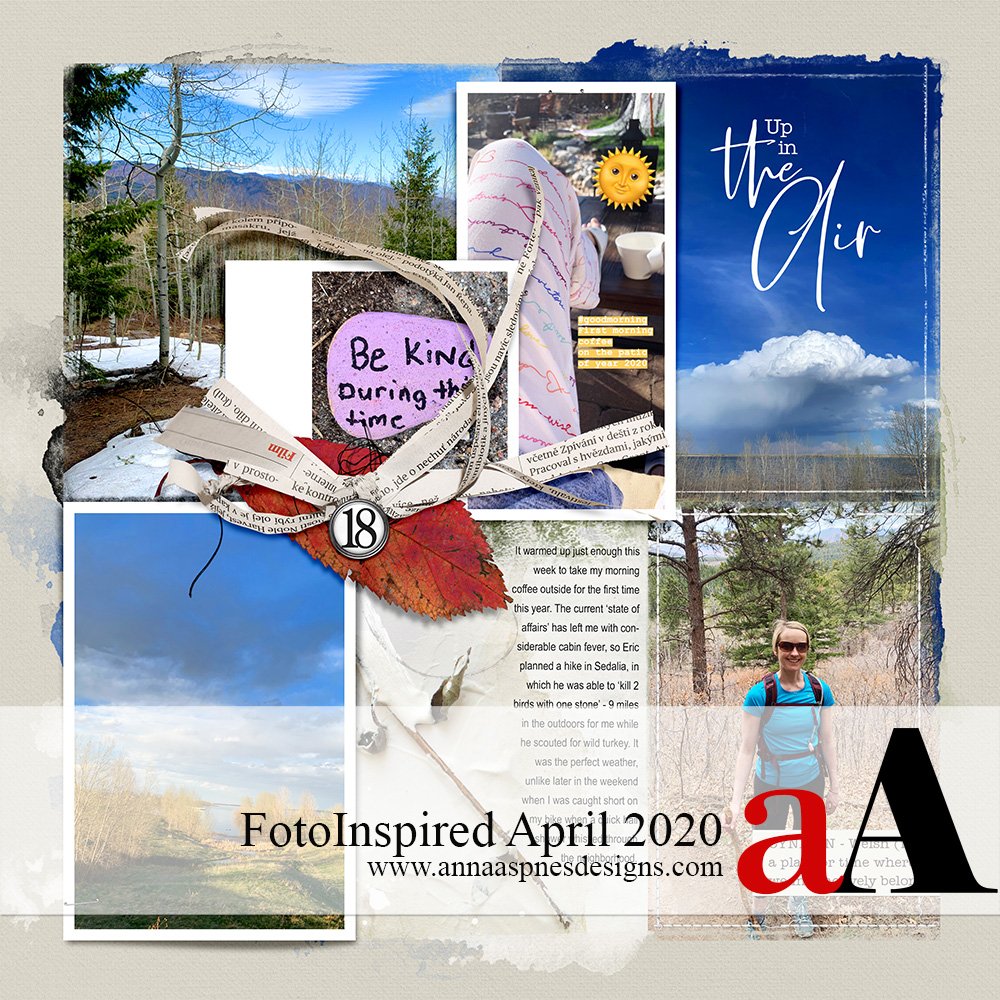 Today I'm sharing my FotoInspired April 2020.
New to FotoInspired?
Join the dedicated FotoInspired community on Facebook.
The FotoInspired Stats
A total of 4 double-page spreads for the month of April 2020.
And a few thoughts on making this project work for your life and photos.
April 2020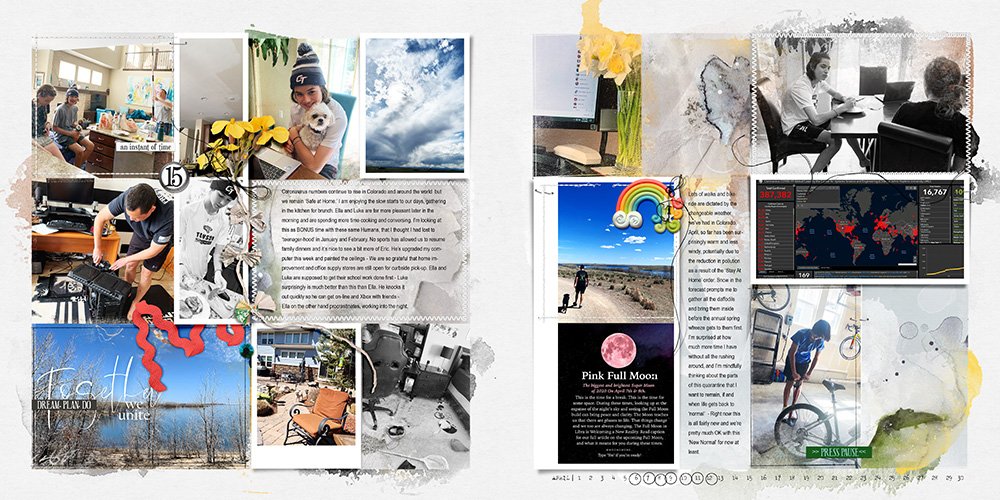 2020 | Weeks 15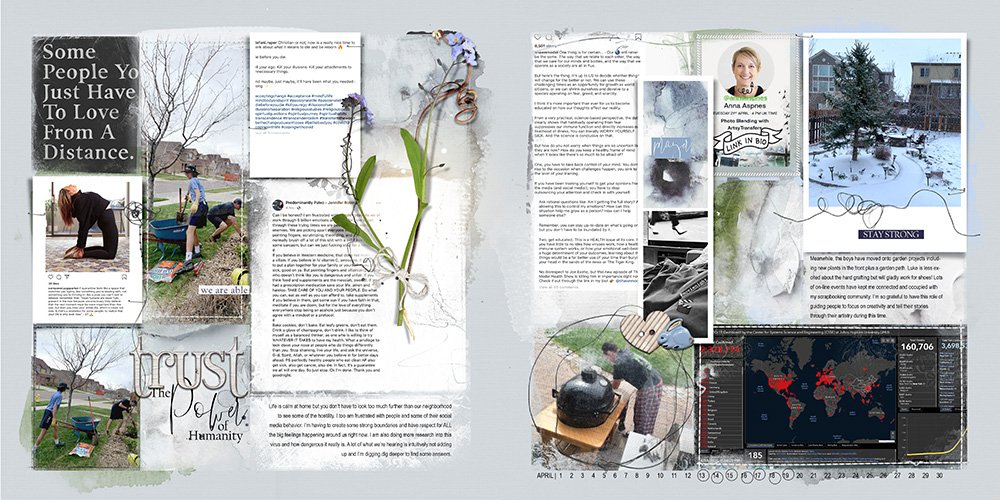 2020 | Week 16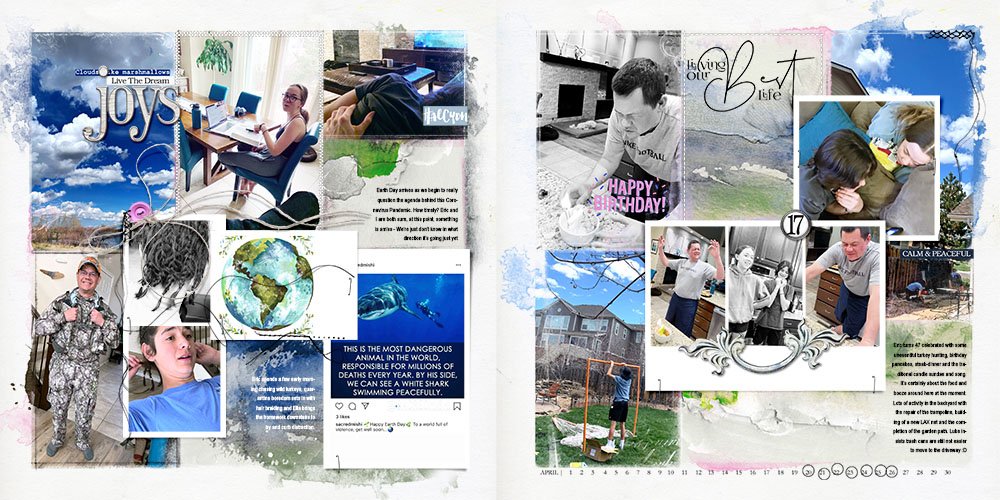 2020 | Week 17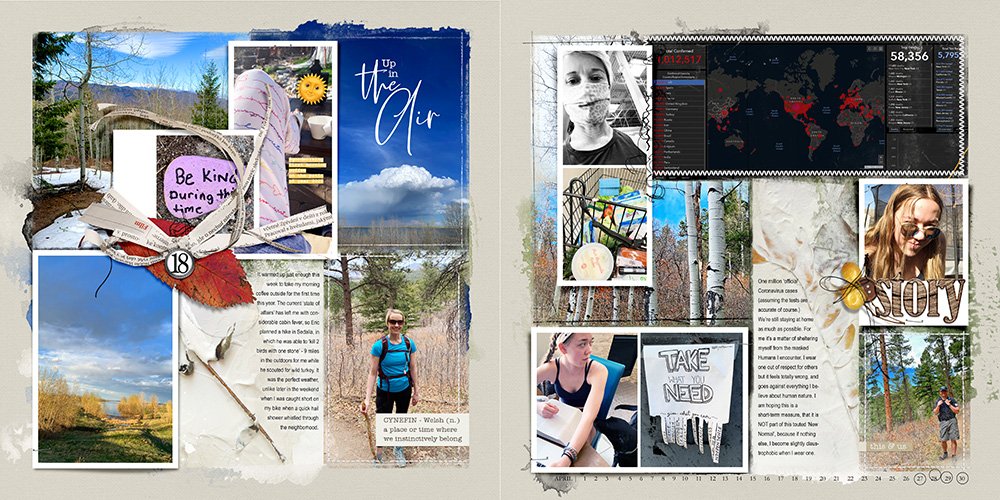 2020 | Week 18
Finding The Right Words
This pandemic has brought about some BIG emotions.
There is great kindness but also much hostility in the world right now.
It's hard to share your thoughts in a climate where people are emotionally charged.
I think we can be honest and still have respect for others that might have a differing opinion.
How does this effect your FotoInspired pages?
It depends on who is viewing your pages and might be viewing them in the future.
What do you want these people to KNOW about the pandemic we are living through.
Your opinions and your words speak volumes to who YOU are as well.
You can remain TRUE to yourself without fabrication of your thoughts.
Words are powerful and provide context.
Perhaps more so than images, as there is LESS room for interpretation.
When written with intent, they are MORE precise in their meaning.
They are the MOST important component of your memory keeping pages.
Do you struggle with words?
I know I do.
I am a LOT more comfortable with telling my stories with images and art – No Surprise!
But the 'Practice Makes Perfect' mentality always wins when it comes to telling a story.
It is ALWAYS worth the effort to push yourself outside your comfort zone.
Write as you would speak to support your own truth.
You can also borrow words.
Everyone has their own interests and talents.
Mine happens to be shapes and colors – Words and numbers, not so much.
Text that speaks to me personally, found via the internet or social media, make GREAT additions to my memory keeping layouts. 
Why not use the words that someone else crafted if they feel true to you?
Sources for the written word.
Journalist and 'news; inspired articles – Think 'newspaper clippings.'
Blog posts.
Facebooks and Instagram.
Magazines and Ads.
Different ways to capture text.
Write in a notebook.
Copy and paste into a word document and save alongside your photos.
Take screenshots of mimes and images.
Capture photos of words.
Summary
Support your journaling by borrowing the words from other sources.
No need to re-invent the wheel if you don't have to.
Add context to your photos.
Assist in supporting your story.
Share your opinions in a way that feels GOOD to you.