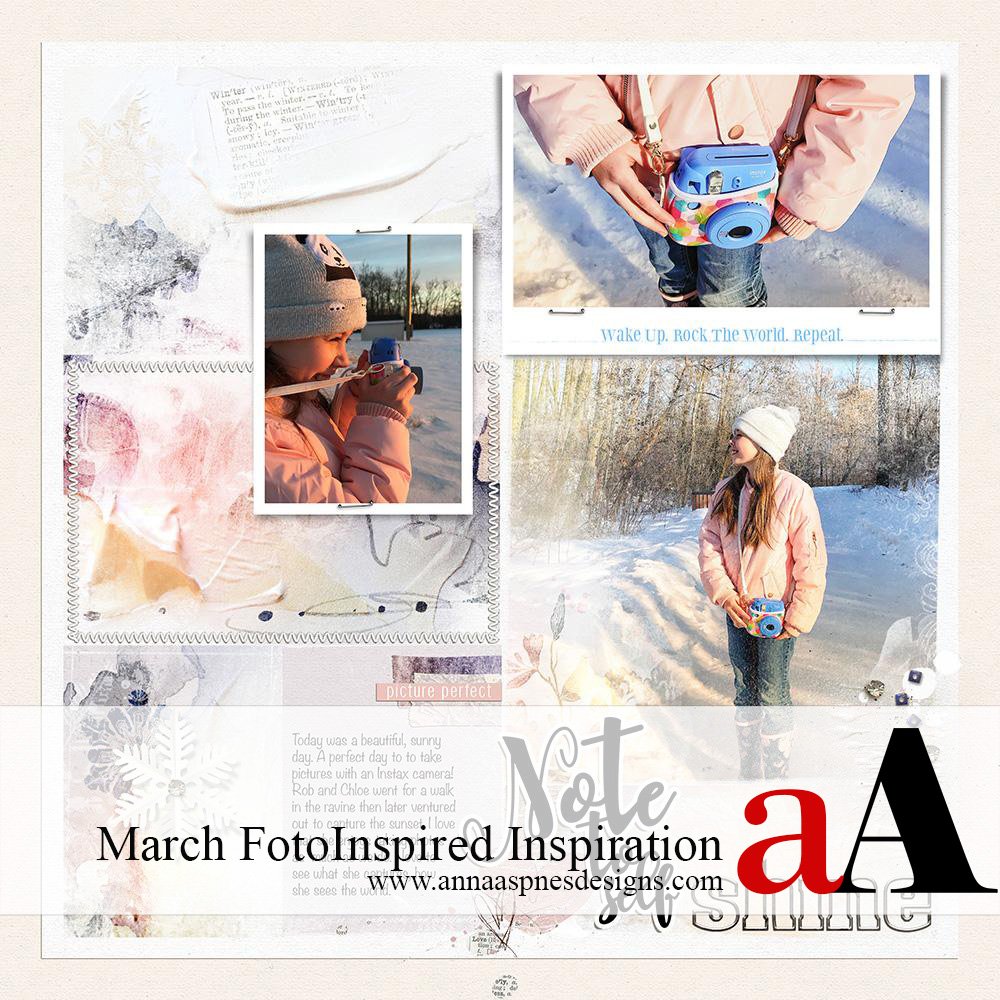 FotoInspired Inspiration March 2018 has arrived.
We're running a little bit behind but progress is always good no matter the pace.
Read about my FotoInspired 2018 plan, as well as current efforts to catch up on my unfinished 2016 project.
And you can keep up with my progress by joining the dedicated FotoInspired community on Facebook.
FotoInspired Inspiration March 2018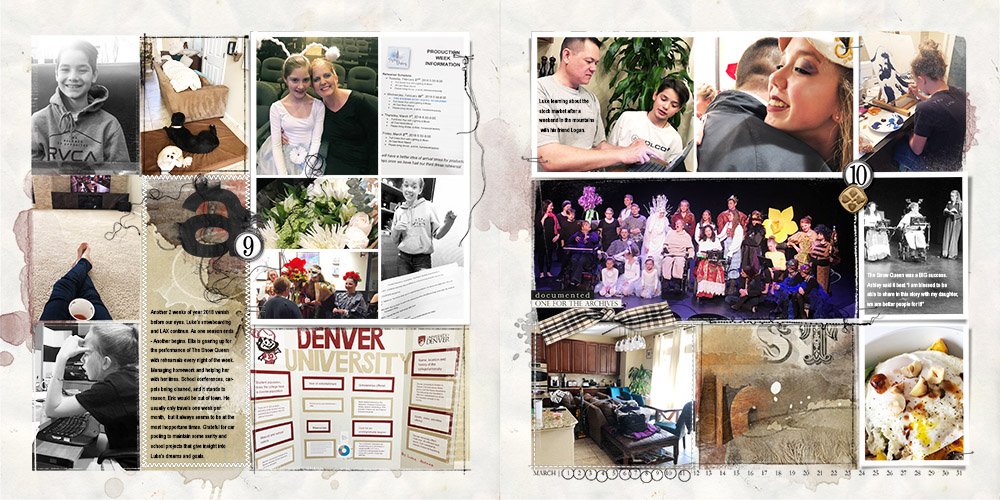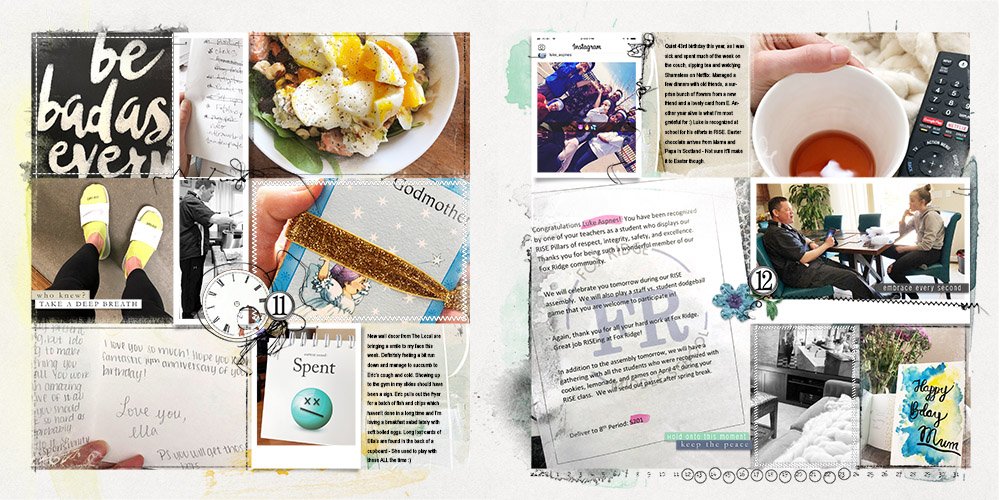 Weeks 10-12 | Anna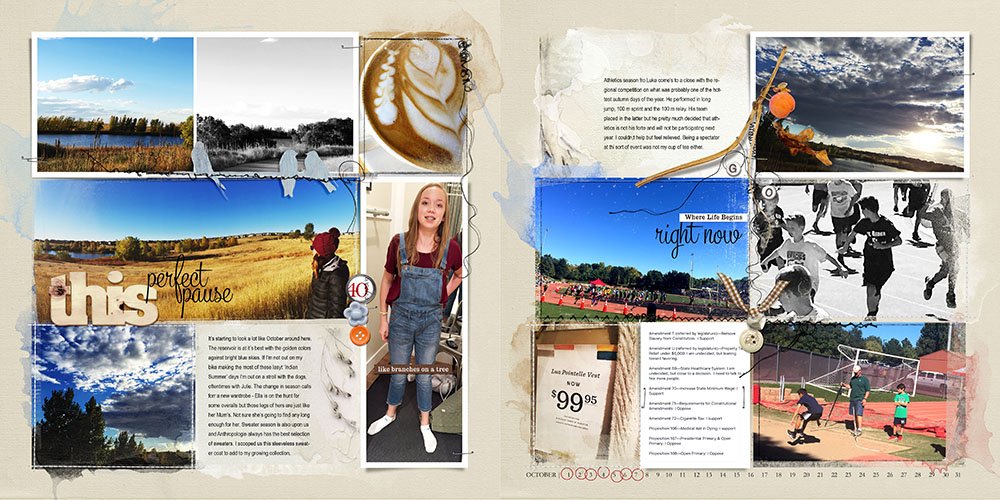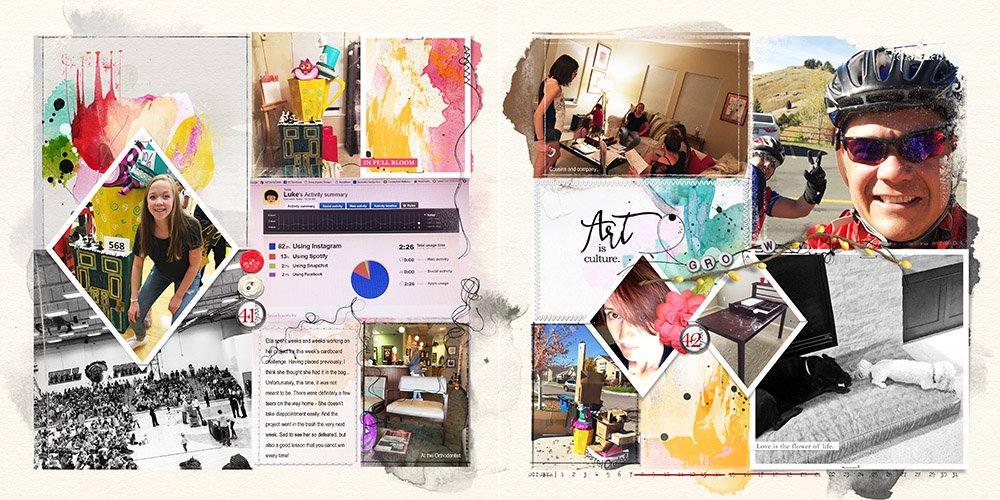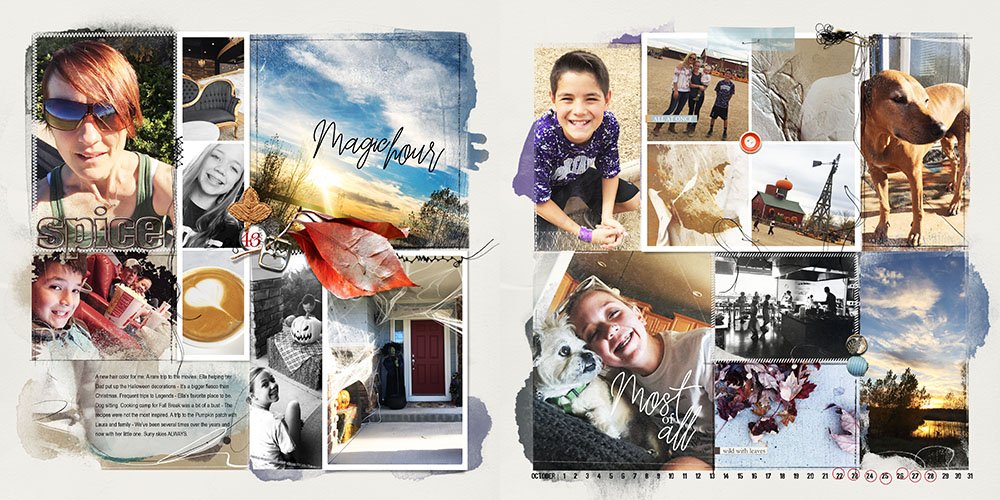 2016 Weeks 40-43 | Anna
March Observations
A FULL Life
The first few months of this year have been incredibly busy for our family.
As Ella and Luke get older we seem to get busy as their opposing interests have Eric and I running in opposing directions.
Go Slow
Everything has to happen at a slower pace, if at all.
The more stressed I become, the less inclined I am to take photos, which has resulted in fewer pages.
In March, we took a few days away in California for Spring Break where I was able to recharge, and in turn, return to capturing moments.
You can view my pages in The Art of Memory Making and Keeping post.
View Change
Change is as good as a rest.
My Mum says this all the time and it could not be more true.
Feeling refreshed from Spring Break, I picked back up with my 2016 project and knocked out a few more pages.
Only 8 more weeks to complete the year.
Prioritize Progress
Establish your goals and then make them happen.
And do it at a pace that does not burn you out, is attainable and works for you and your goals.
Every photo, layout and story is one step forward to making the project happen.
a

A

Creative Team Inspiration
See our Gallery Inspiration by clicking on the images to access complete digital design supply lists.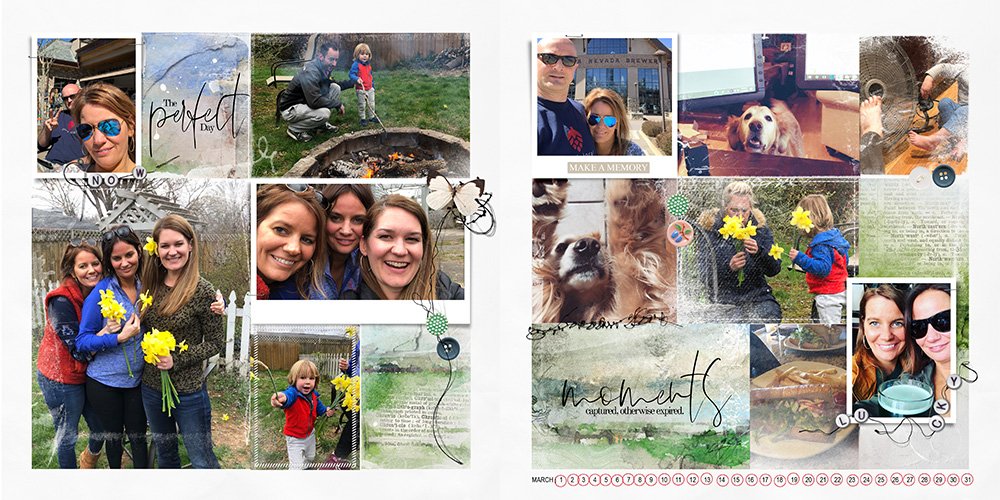 March 2018 | Lindy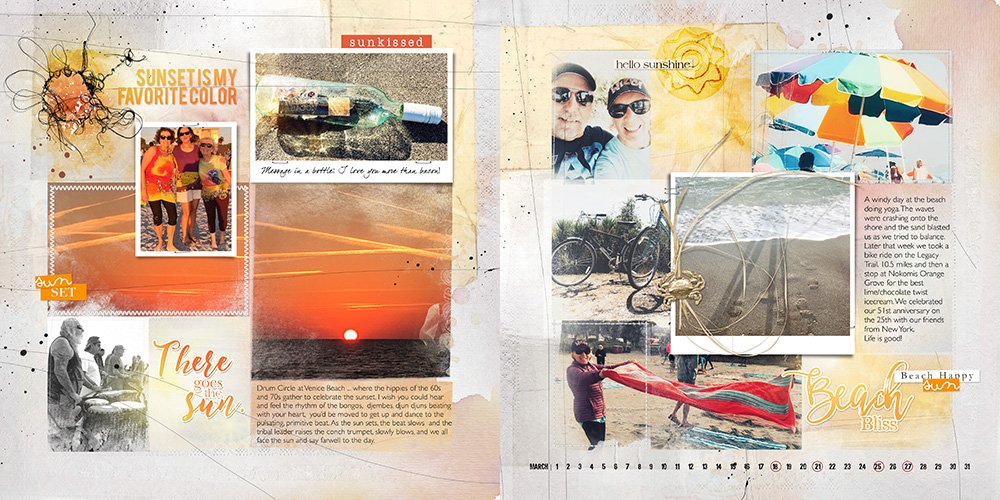 March 2018 | Miki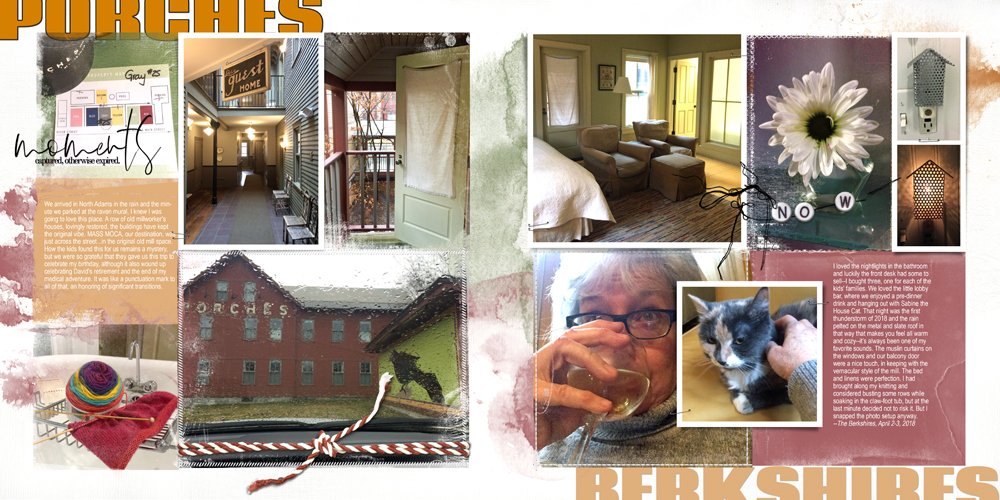 Porches | Laura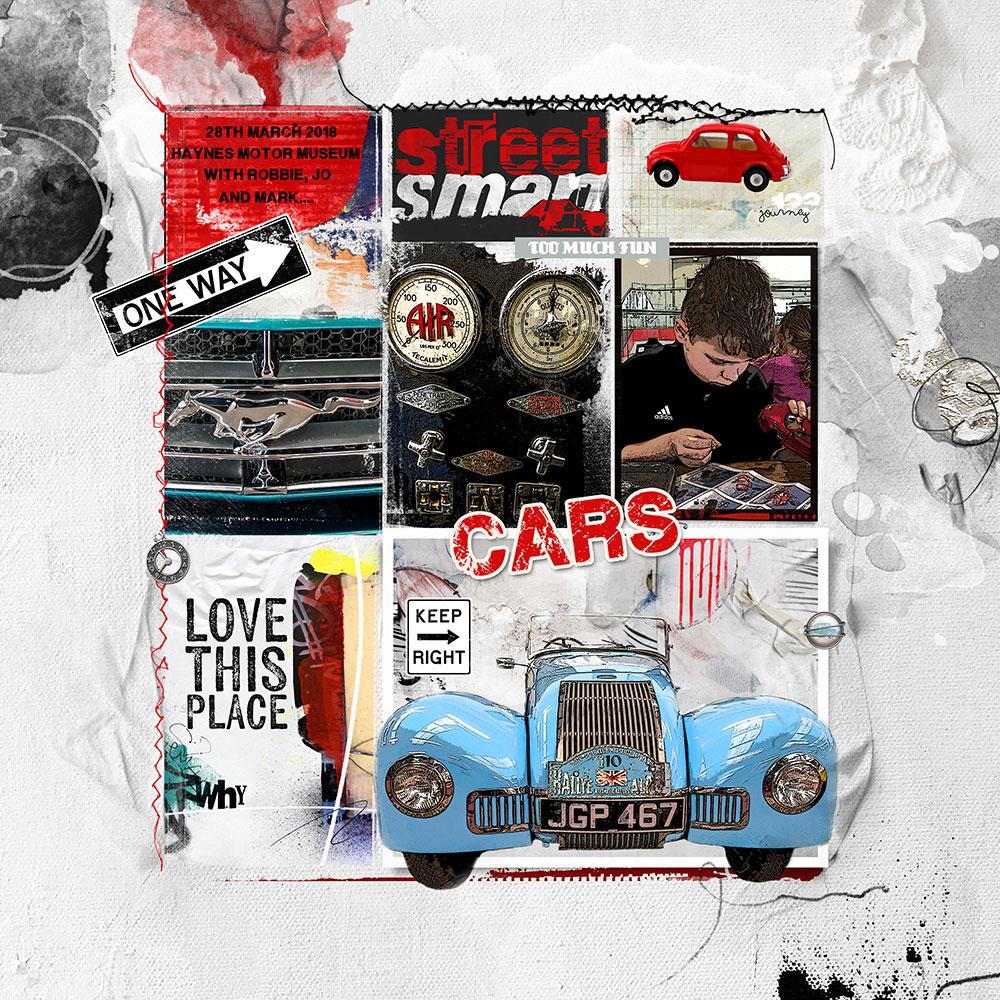 The Motor Museum | Viv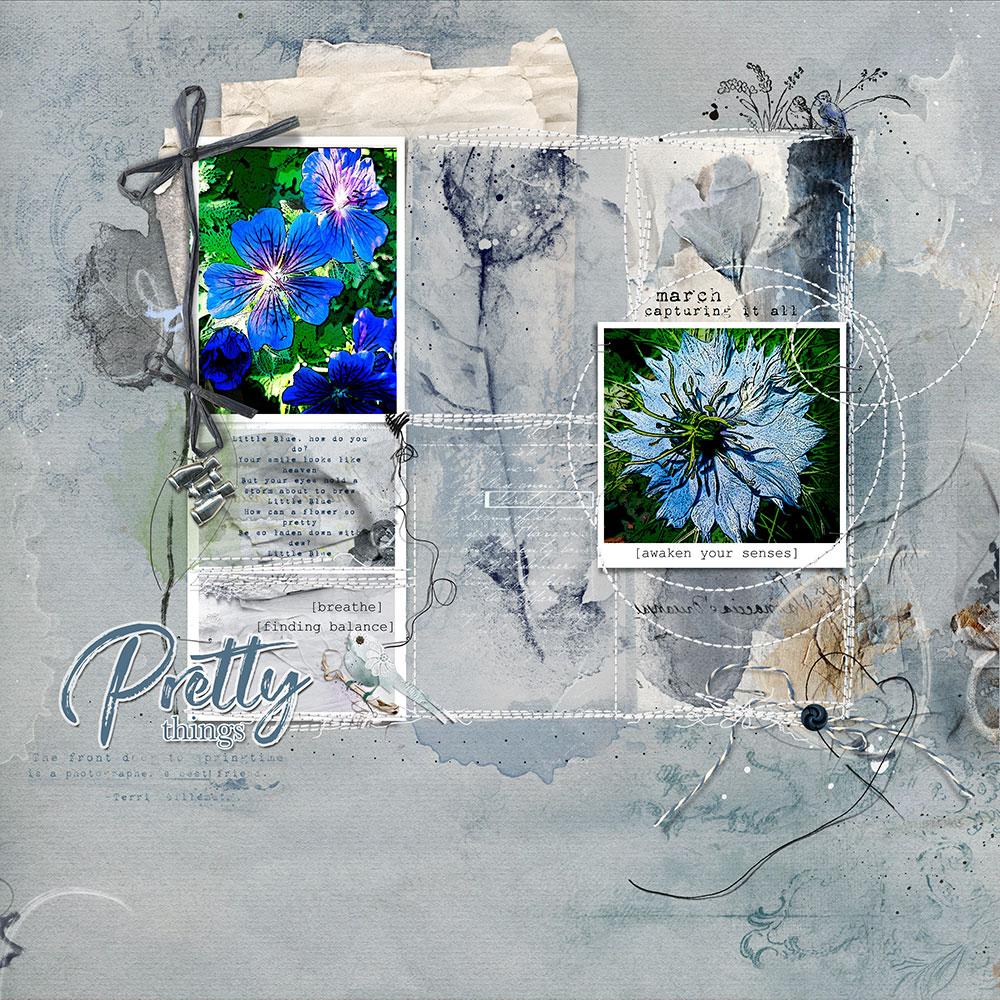 Blue Pretty Things | Viv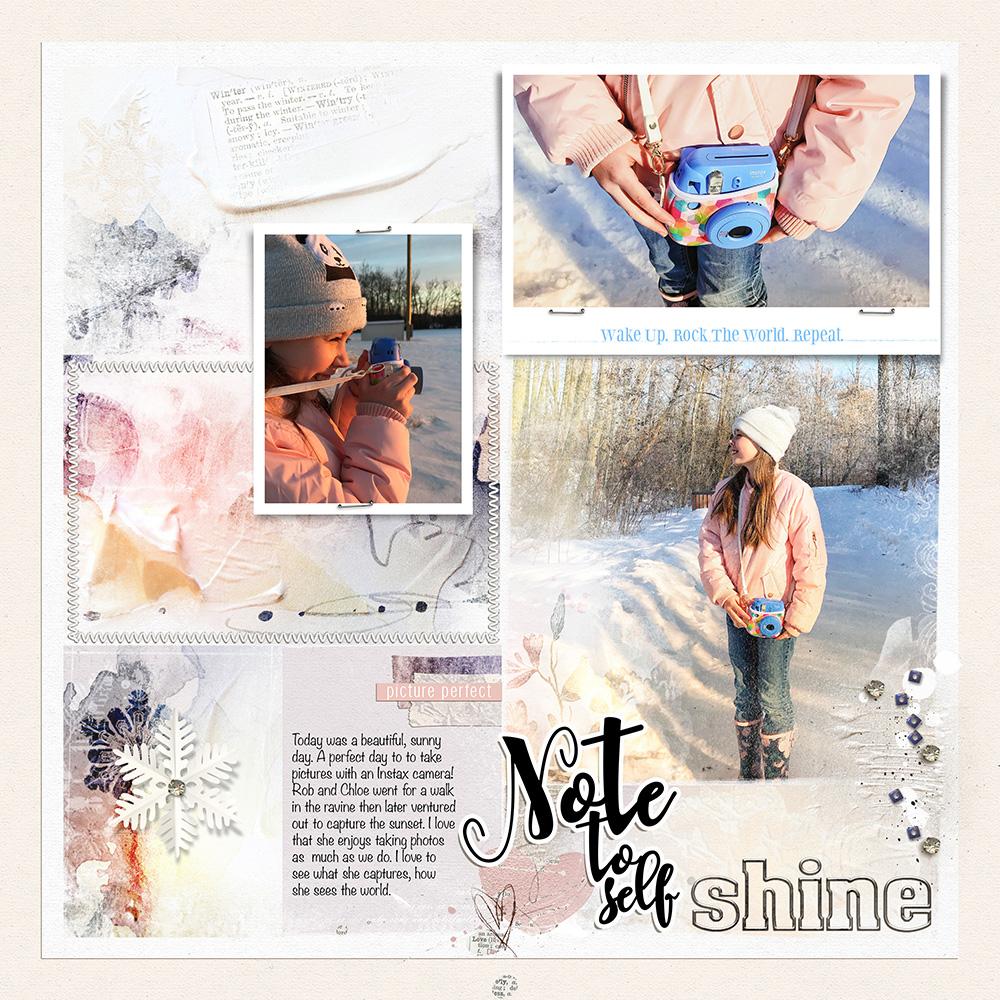 Instax Fun | Heather