Today, I'm sharing my FotoInspired June 2020.
New to FotoInspired?
Join the dedicated FotoInspired community on Facebook.
The FotoInspired Stats
A total of 5 double-page spreads for the month of June 2020.
A mix of one and 2 weeks per spread plus 2 event pages
The 2 event pages share the photos and stories from our camping trip.
Notice the first page has no journaling.
Here are my layouts plus some thoughts on voicing your stories in your FotoInspired pages.
June 2020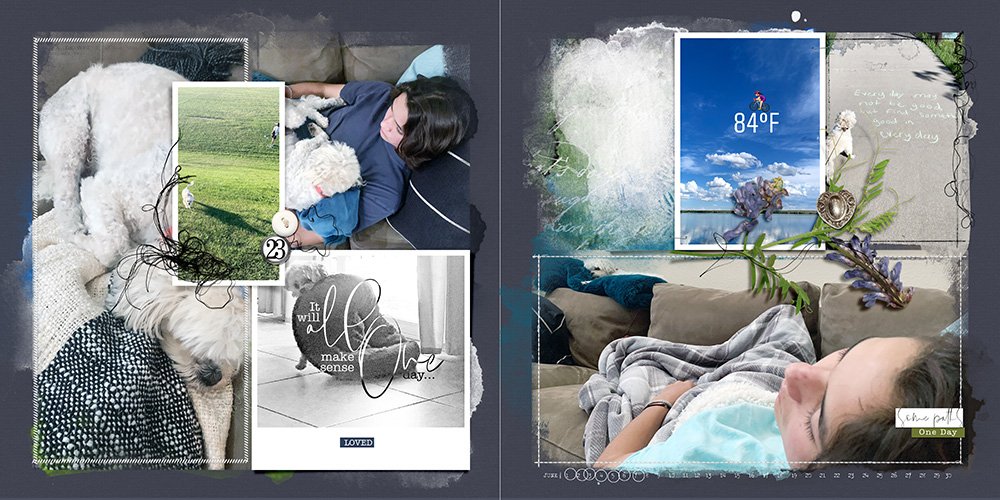 2020 | Week 23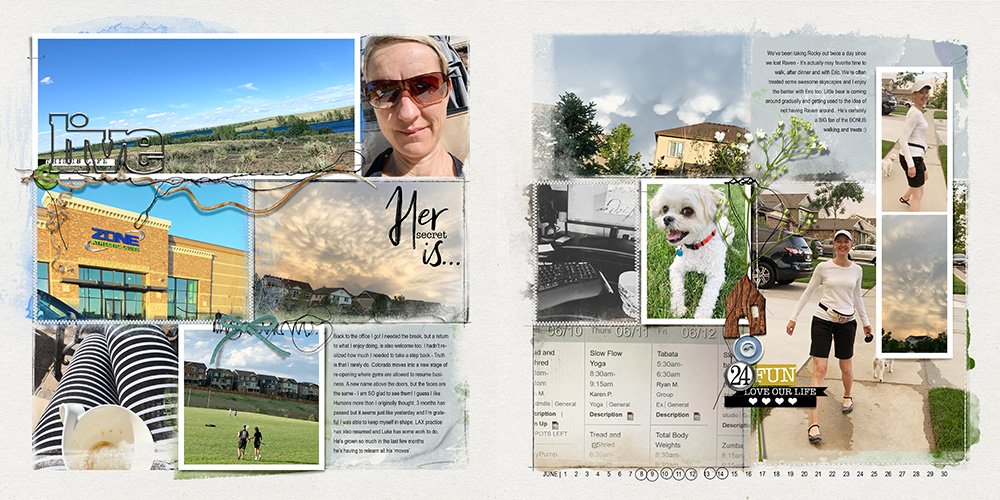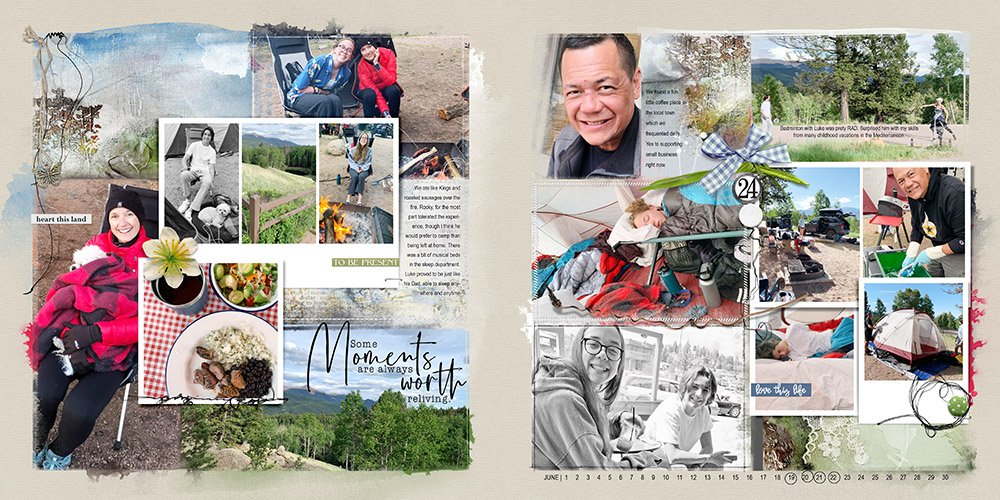 2020 | Week 24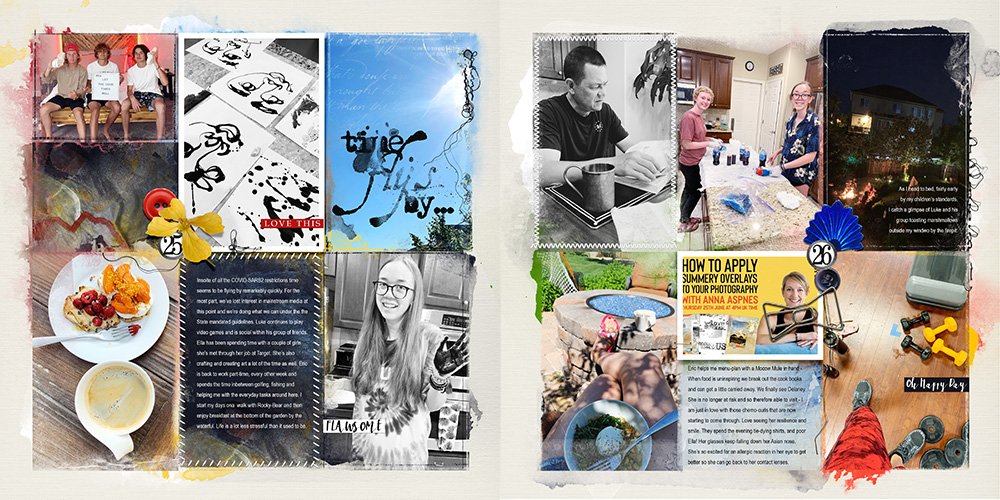 2020 | Weeks 25 and 26
Voicing Your Stories
The difference between voicing and telling.
A big part of memory keeping is adding context to the images through words.
'Telling' is sharing the facts and perhaps recounting the tale from your perspective.
'Voicing' is adding greater meaning to your journaling in terms of opinions and point of views.
You can be heard without yelling 🙂
We live in a polarizing world right now.
Everyone has an opinion and there are very strong for and against leanings.
There is very little in that 'inbetween' zone or empathy for the opposing side.
This makes it hard I think for the memory keeper to share their thoughts without judgment.
This could be friends who see your photo books, family members who enjoy your pages, or my my case, the entire memory keeping and photo artistry community.
It's got me thinking about how much I am willing or should share so publicly in the face of such conflict.
And I also wonder if you are feeling the same?
Journaling is a literal description of how we experience the world.
It relates to the who, where, why, what, and more importantly, how we FEEL about it.
Humans are emotional beings and the stories we share inject MEANING into any experience.
That said, I think it' prudent to have a level of Emotional Intelligence when voicing our stories in our memory keeping pages.
This not only shapes how we will be perceived by future generations, but it fosters empathy and personal growth, as well as yielding more complete stories.
Find mindfulness in your Storytelling.
You can authentically tell your stories and share your opinions without allowing your emotions to completely hijack your memory keeping pages.
Be mindful about what you are saying about others and whether this infringes on their privacy – Hence the removal of journaling in my first June page.
Think carefully about how you share a story, what it says about you as a Human and member of todays society.
Many of the stories we tell are a direct reflection of who we are, and not only how we choose to show up in the world, but also how we will be remembered.
We can also tell stories, that differ in opinion with others in our circles, while staying curious and having compassion.
Note that you ultimately have a choice in what you put out in into the world via your written word.
I think it's part of our personal responsibility as memory keepers to consider both sides of the coin.
Summary
Empathy and compassion add diversity to our storytelling.
You can be authentic in your writing during this time of polarization.
Consider how your written word will affect those you love and respect, both now and in the future.
Write your stories from differing perspectives to yield a more complete story and a better reader experience.
Be mindful about how your words are a reflection of you and your memory keeping legacy.