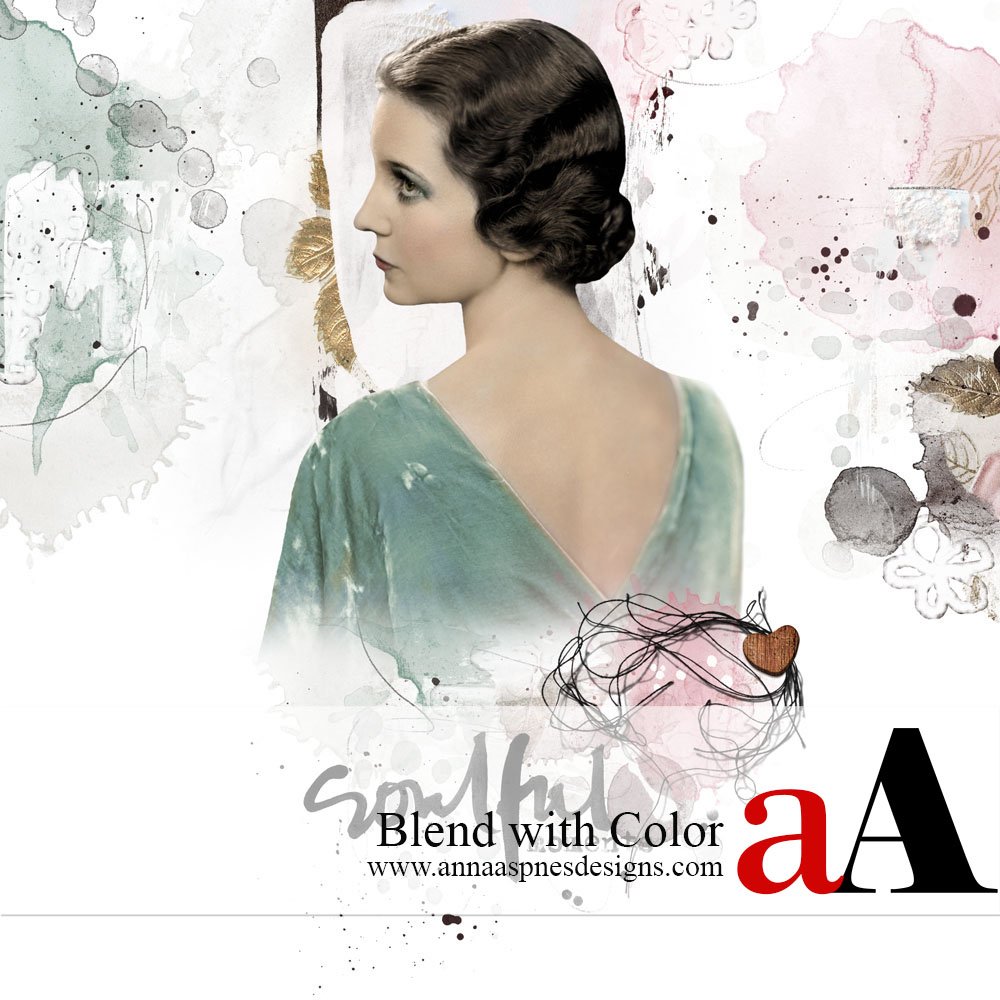 Today, Creative Team Member, Trish Hoskin, shares how to Blend with Color.
Blend with Color
Introduction
You blending success if often determined by color selection.
Select

a

A

DigitalART supplies to support your photos.
Create BALANCE with PRIMARY and ACCENT colors.
Lead the eye around your layout design with strategic placement of Elements.
Use ArtPlay Palettes to support your photos:
Inclusive color co-ordinated palette.
Pre-designed BALANCE of color.
Variety of digital elements to complete your layout design.
1. Make Selections
Choose your photo(s) and DigitalART supplies.
Select a photo or multiple images that inspire you to create the artistry.
Choose an ArtPlay Palette that supports the COLORS in your image.
Consider the PRIMARY, or more prominent colors, as well as the ACCENTS.
NOTE.
PRIMARY colors refer to those MOST prevalent in your photos and are usually the LESS eye-catching neutral and SATURATED colors – Examples include an expanse of blue sky, green grass and neutral tones in home environment.
ACCENT colors are those bold and bright hues that 'lead the eye' but accommodate much SMALLER areas of your image – Examples include a bright red hat or small yellow flower.
TIP.
Take your time looking at the image to notice ELEMENT PROPERTIES.
This may help you decide HOW you wish to create with your chosen image and help you select an ArtPlay Palette.
Marry the COLOR and MOTIF of your photo with that of an ArtPlay Palette.
See also Design Principles and Element Properties.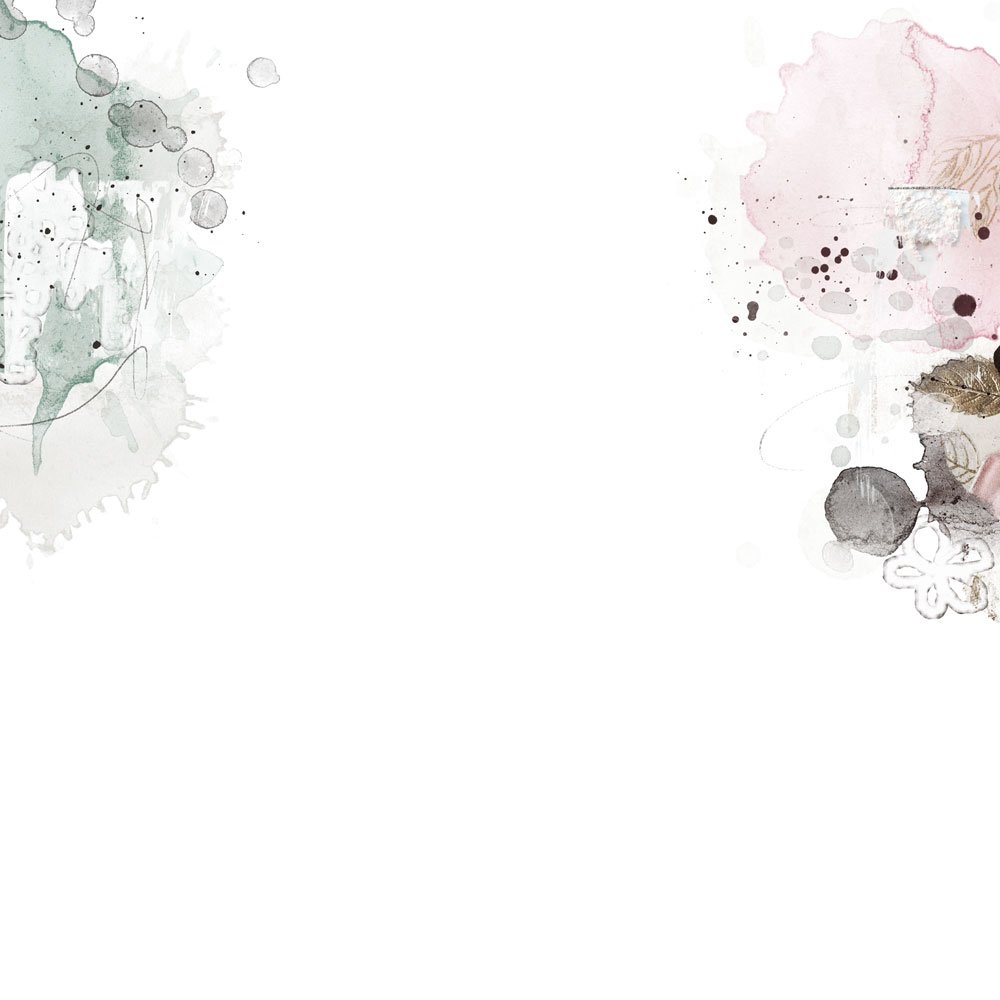 2. Establish Foundation
Create a New Layout and begin adding layers.
NOTE.
You will know you have made the right color choices if your photo blends with your selected

a

A

DigitalART supplies.
Trish typically creates her layout designs at 1200 x 1200 pixels at 300 DPI.
Notice how the colors in the portrait image coordinate with those in the chosen ArtPlay Palette Sashay.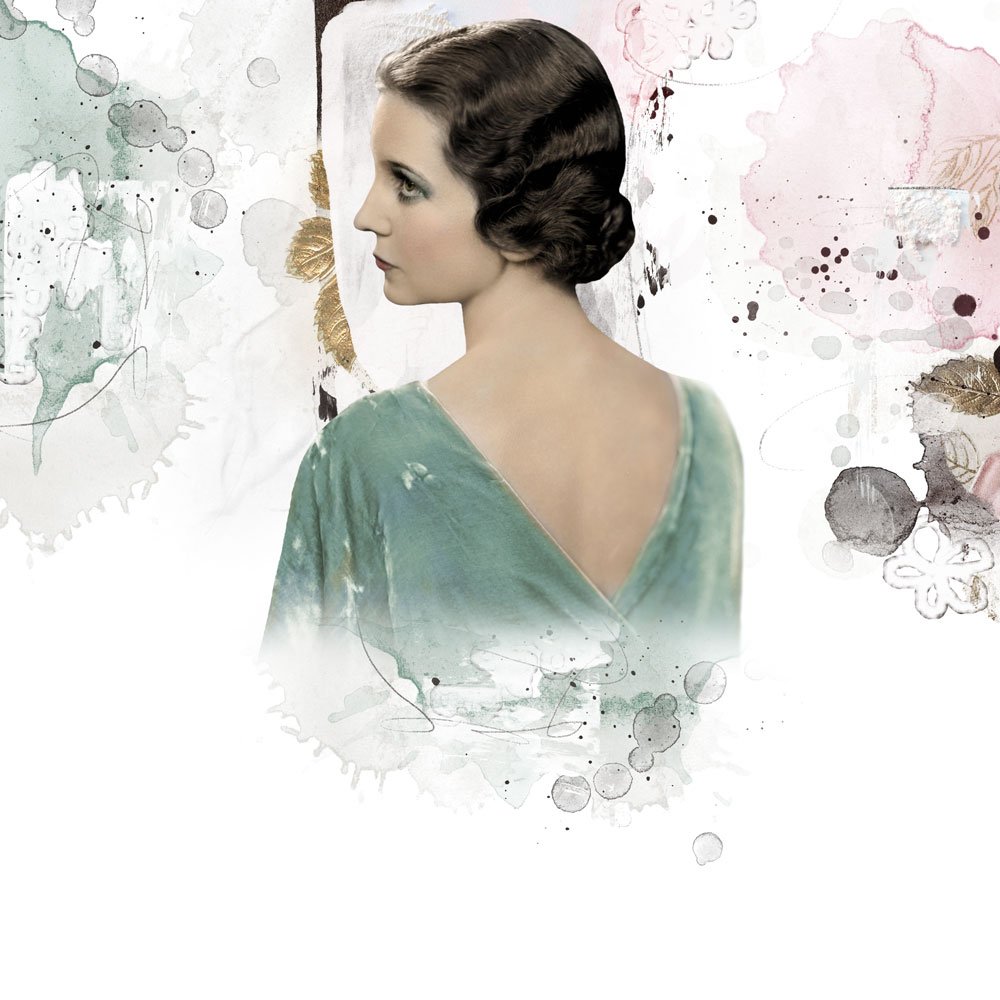 3. Layer Complexity
Add more element layers to elevate visual interest.
Adding more layers to your foundation increases complexity in the design, and therefore VISUAL INTEREST.
Move each element onto your layout using the Move Tool and experiment with different placement.
ROTATE, RESIZE and REPOSITION as preferred.
Drag the element up/down the Layers Panel.
Apply Blending Modes to create DEPTH and COLOR ENHANCEMENT in your design.
NOTE.
This process is much like adding pieces to complete a jigsaw puzzle – A little trial and error is required to find the 'best fit' for the elements.
This is a good time to add a few ACCENT colors and practice using Design Principles with Element Properties.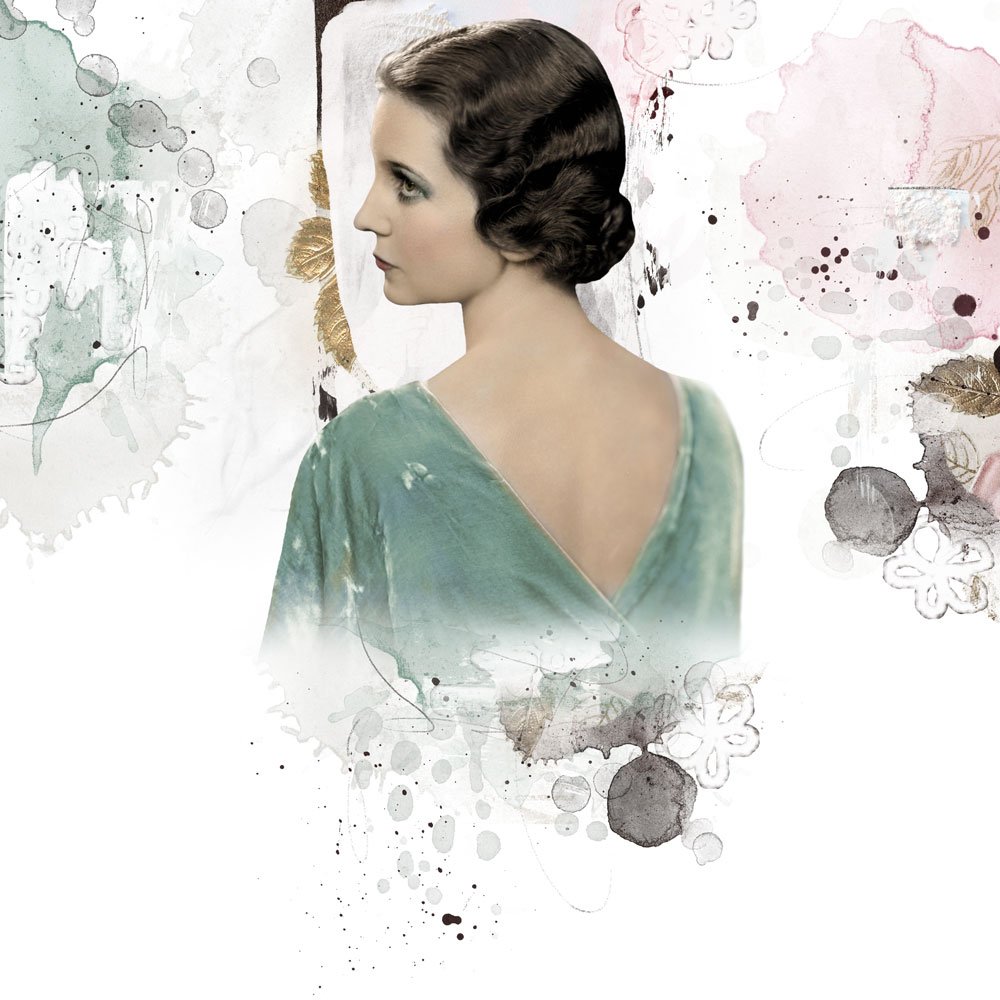 4. Complete Design
Create a focal point for your title.
Add WordART to an area of interest in your design.
Support with dimensional elements to create a FOCAL POINT.
Select embellishments with varying Element Properties to enhance VISUAL INTEREST.
NOTE.
Notice how this element CLUSTER covers the area where the green area of the portrait blends into the layout background.
The placement of the WordART + Embellishments also creates a VISUAL TRIANGLE.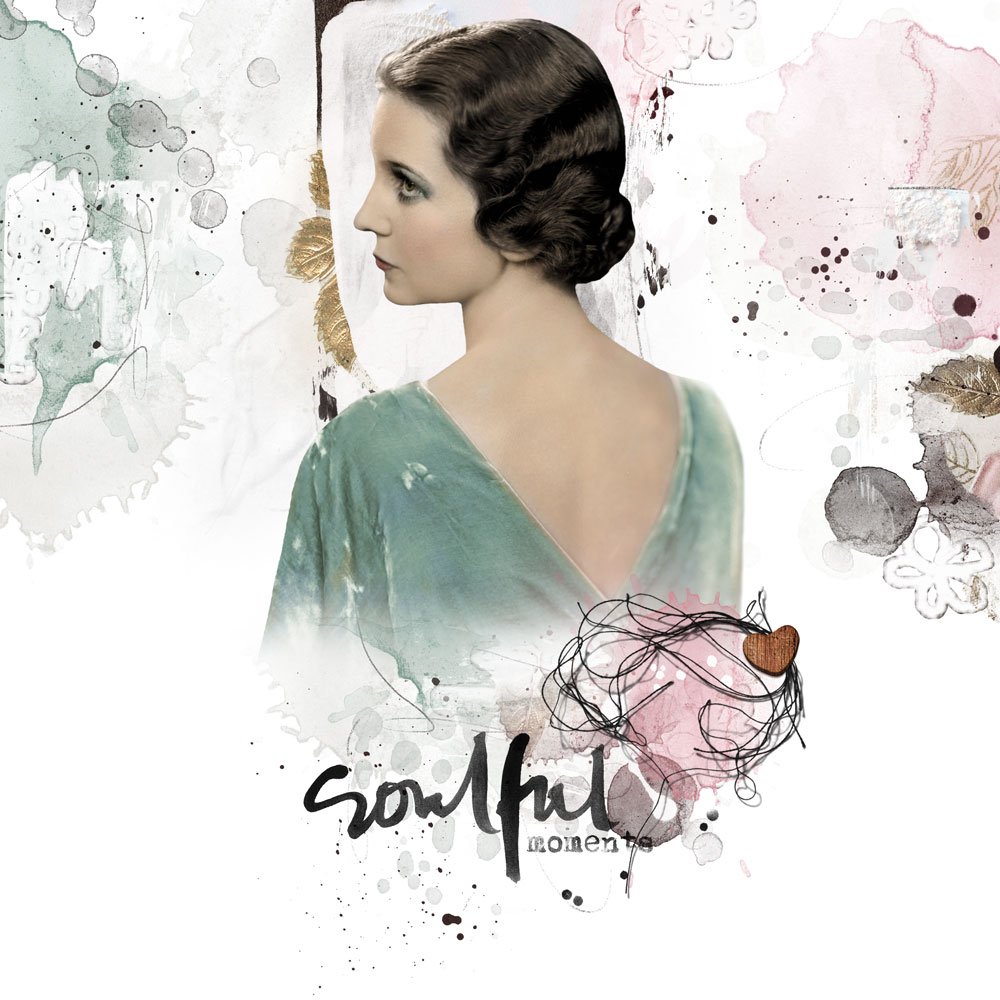 DigitalART Supplies
See designer process notes and complete list of aA DigitalART supplies.
Summary
Choosing the appropriately colored DigitalART supplies can help you blend your photos.
Choose

a

A

DigitalART supplies that coordinate with the PRIMARY colors in your photos.
Select supporting elements in ACCENT colors to lead the eye and add VISUAL INTEREST to your layout designs.
Experiment with digital element placement to learn Design Principles.
RECOLOR elements as preferred.
WE INVITE YOU TO:
AND IF YOU LIKED THIS Blend with Color post, PLEASE CONSIDER SHARING IT USING THE SOCIAL MEDIA BUTTONS BELOW.