Today, I'm sharing my FotoInspired June 2021.
FotoInspired June 2021
New to FotoInspired?
Join the dedicated FotoInspired community on Facebook.
The FotoInspired Stats
A total of 4 double-page spreads.
Ella's Graduation Party
Ella's Graduation
Camping
Mish-mash of June Memories
Ella's Birthday
Here are my layouts plus some thoughts on 'Events v. Everyday.'
June 2021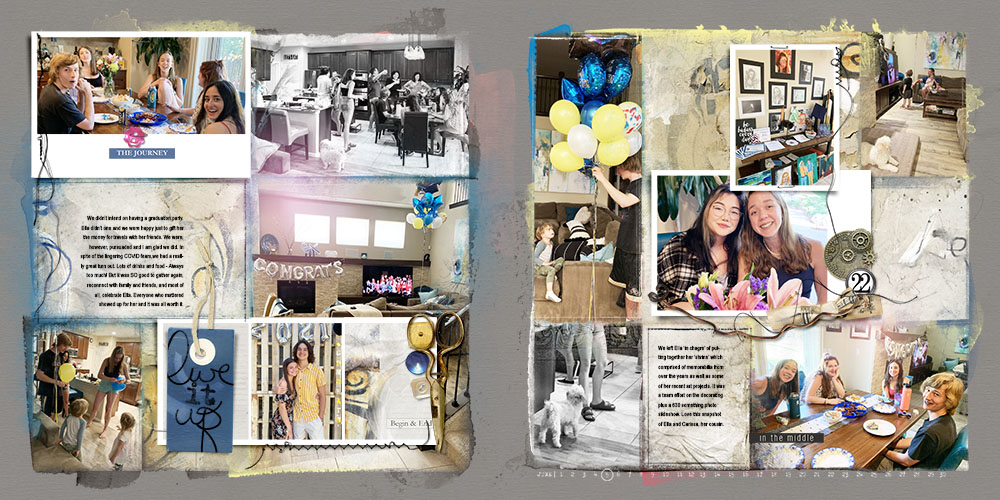 Week 22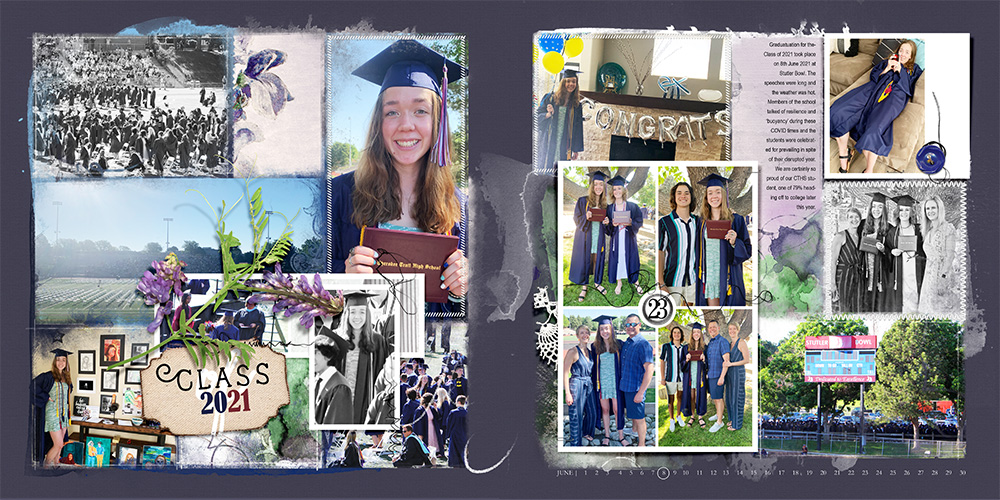 Week 23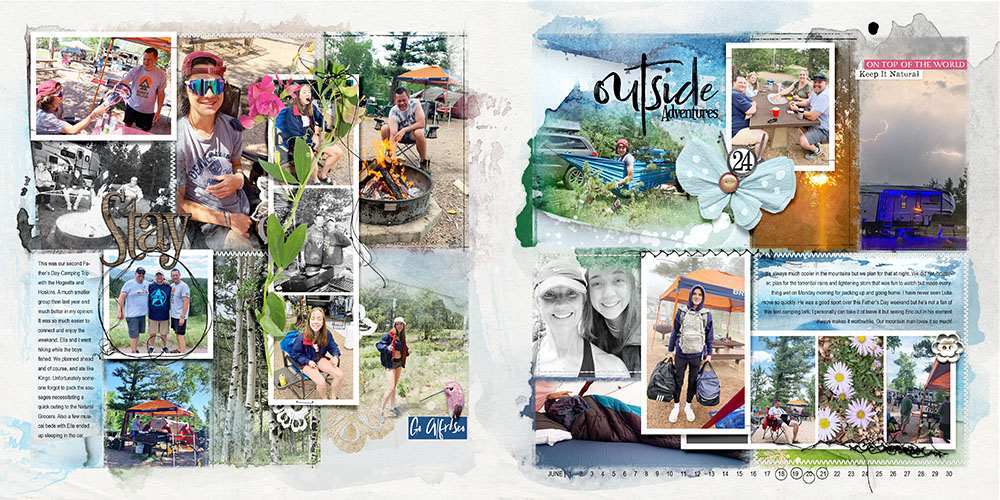 Week 24
Week 25

Week 26
Events v. Everyday
Life seems to have been more event filled than 'Normal'
It's OK not to be on top of your project.
It's OK to focus on these event ONLY.
It's OK to document these images in a way that works.
Your project can evolve with life events.
Make a series of EVENT pages.
Use what you HAVE instead of what you don't.
Organize YOUR images in a way that RESONATES with you.
A few changes for me this month
There was definitely a FOCUS on the events.
My people are TOGETHER and I have camera in hand.
All the 'everyday' photos are GATHERED in a 'June Memories' page (week 25.)
It's NOT perfect but it's job done 🙂
TIP.
CREATE your layout.
Walk away for a period of TIME.
Reopen it and REASSESS.
You might just want to make some CHANGES.
In my week 26, I REPLACED a dark blue artsy paper for a lighter one.