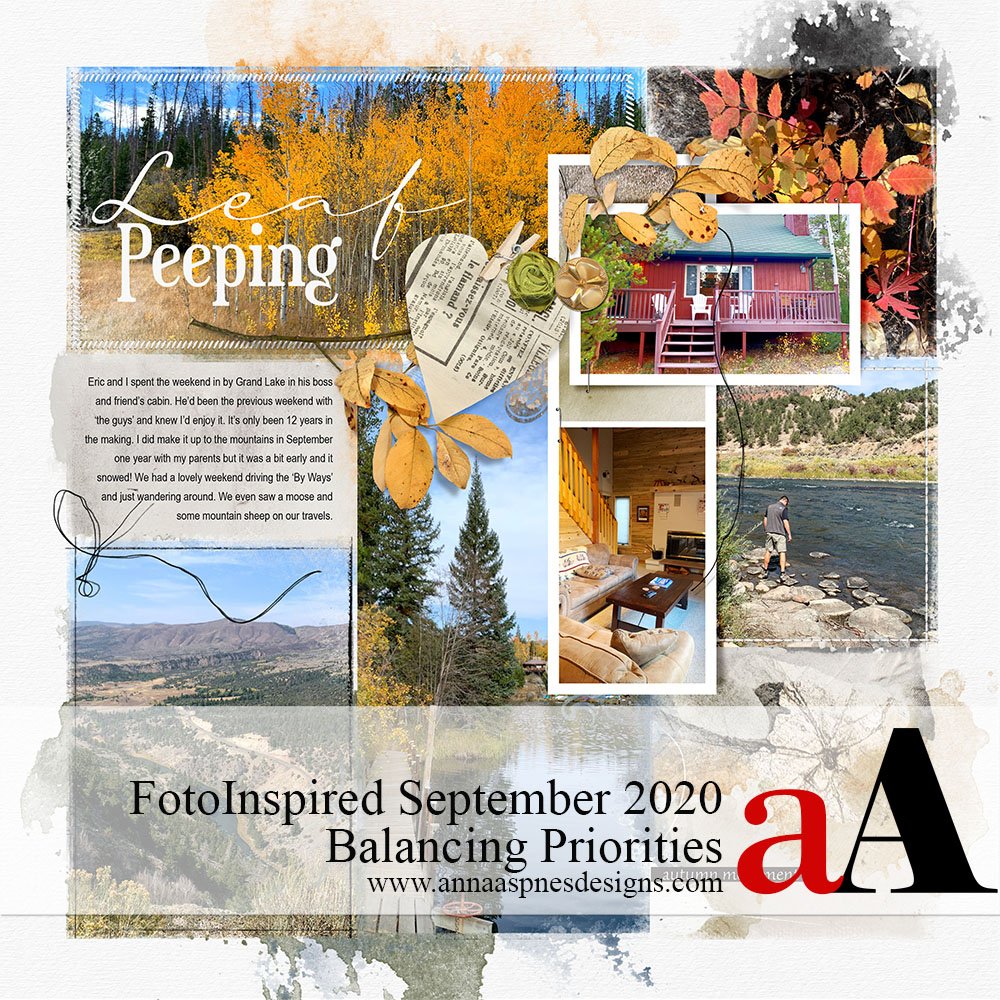 Today, I'm sharing my FotoInspired September 2020.
FotoInspired September 2020
New to FotoInspired?
Join the dedicated FotoInspired community on Facebook.
The FotoInspired Stats
A total of 10 double-page spreads for the month of September 2020.
A series of family photos.
Taking Luke to Boston.
Our road trip around New England.
A few every day photos.
Leaf peeping in Grand Lake.
Here are my layouts plus some thoughts on adding more YOU into your photos and FotoInspired layouts.
September 2020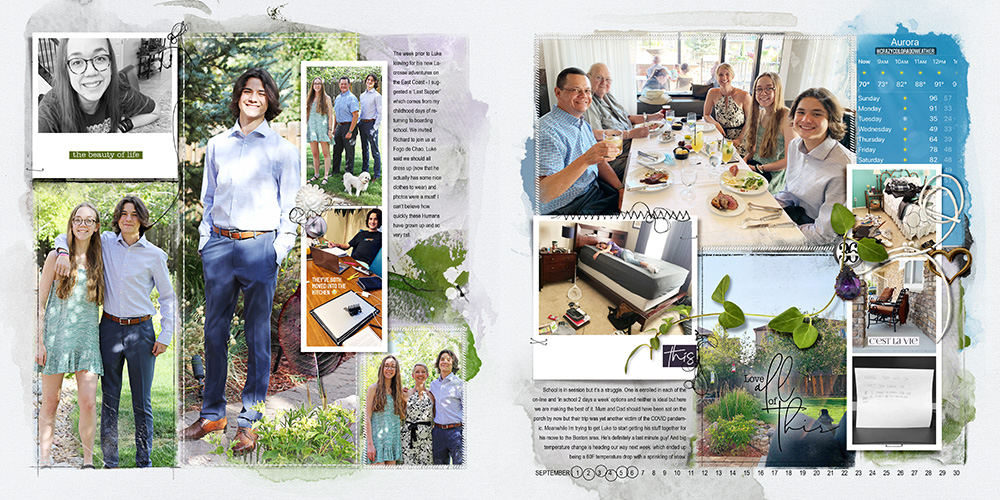 Week 36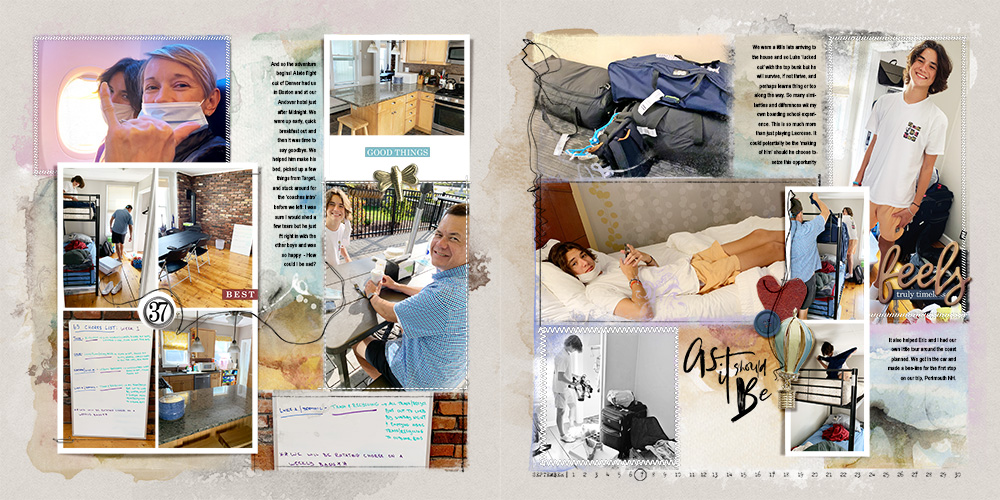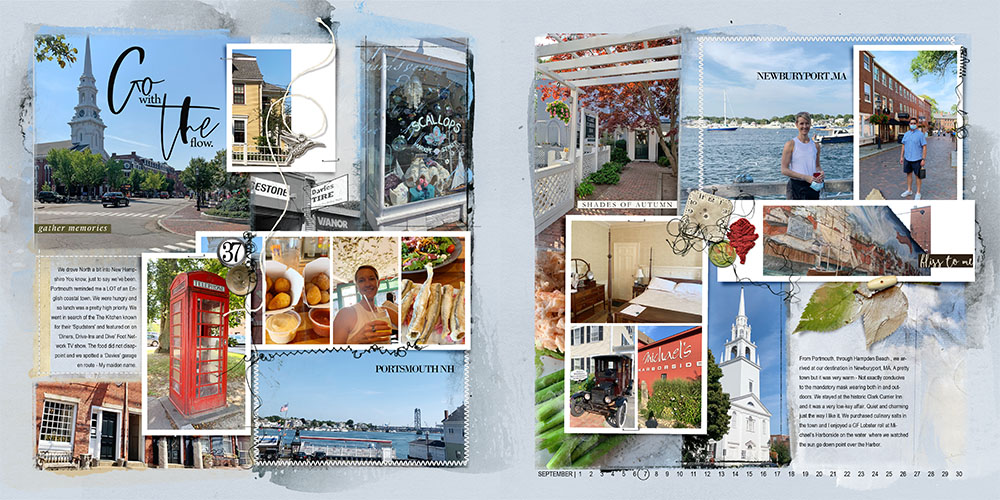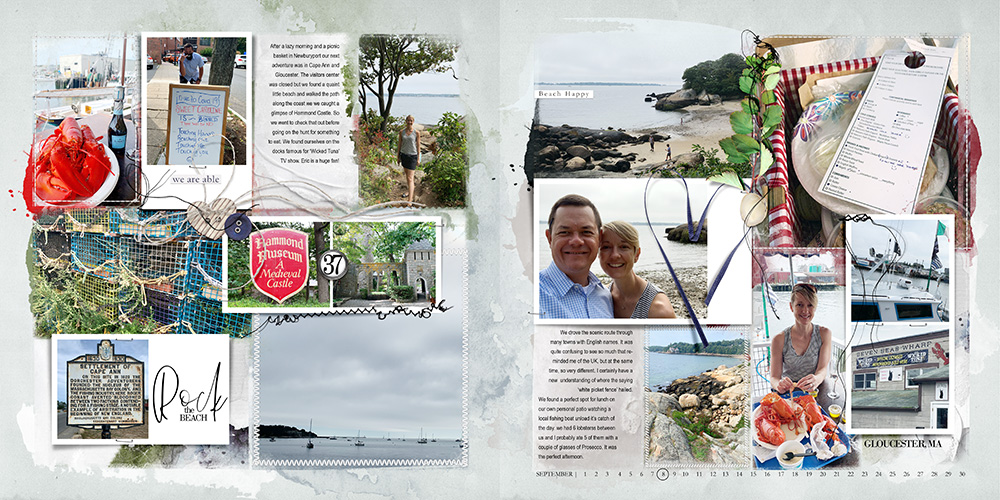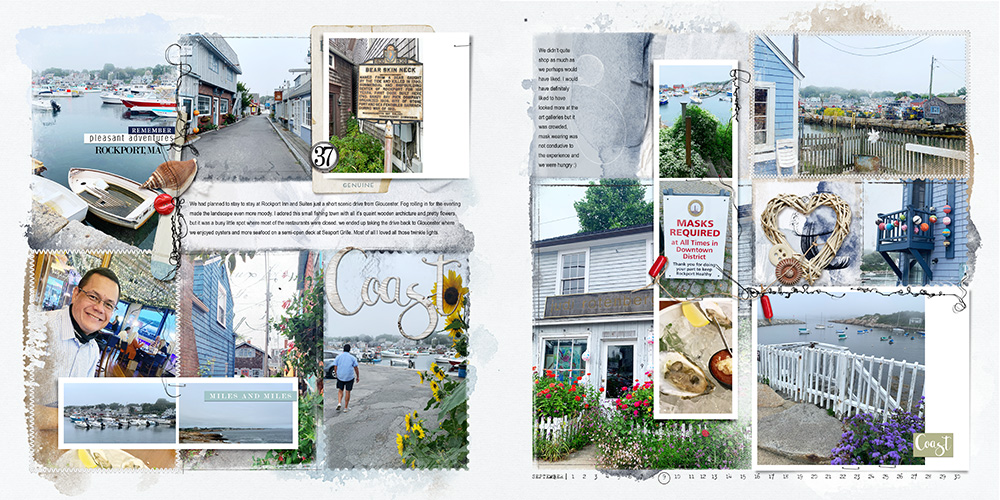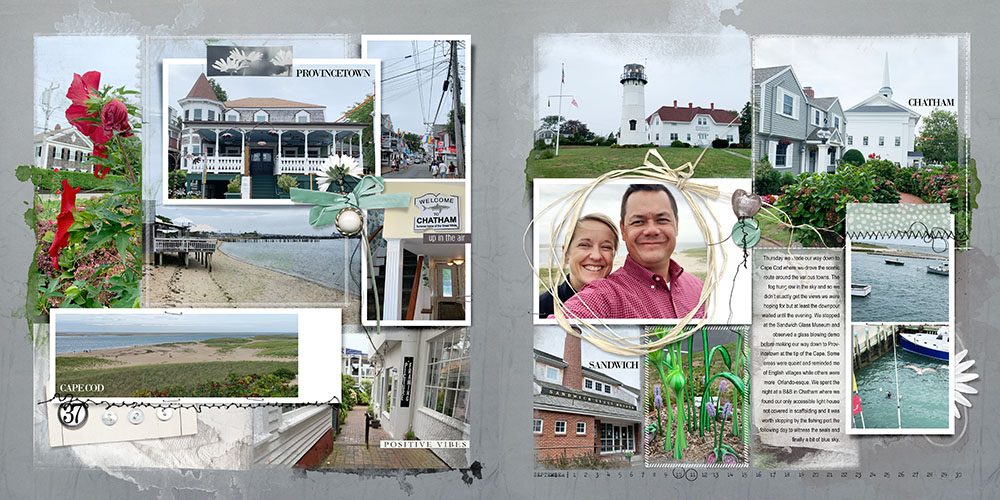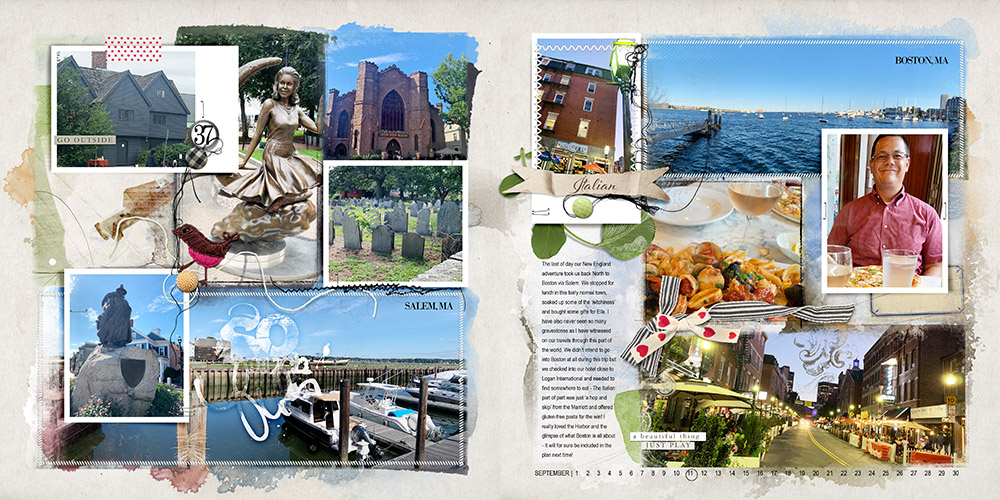 Week 37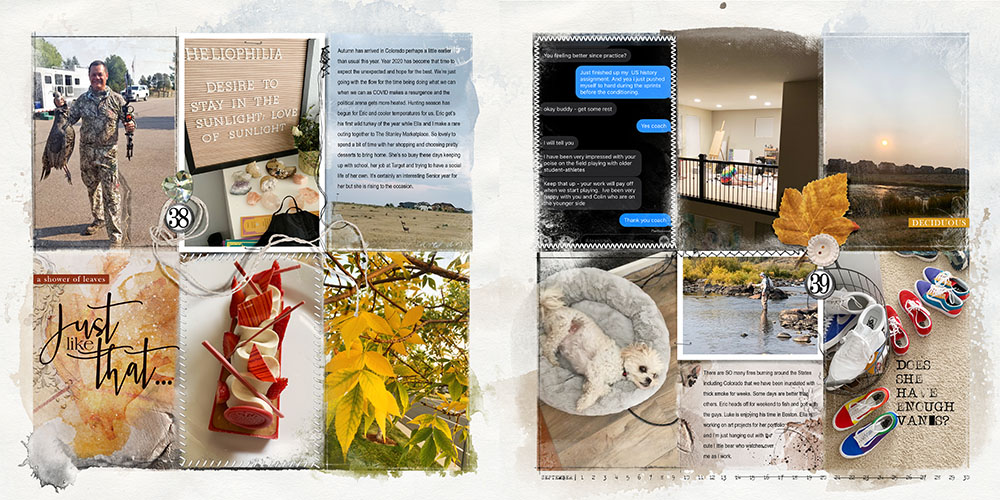 Week 38 & 39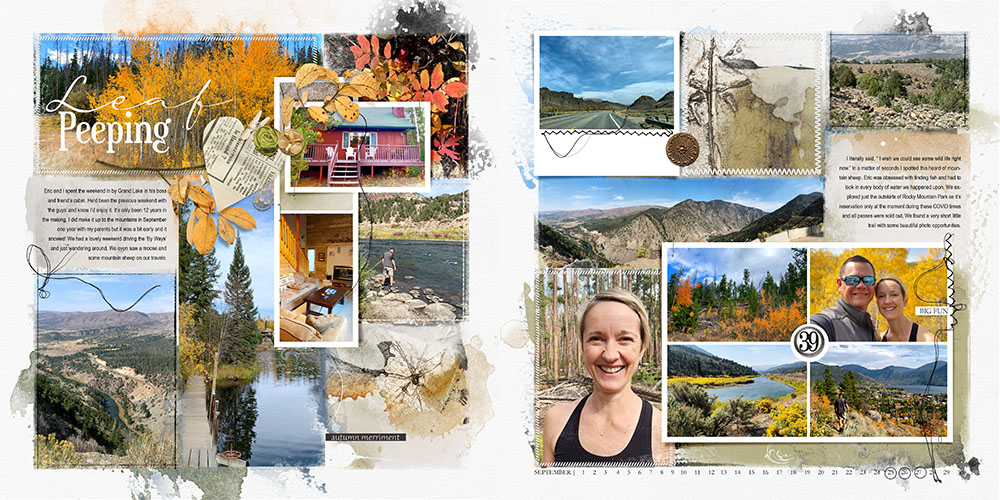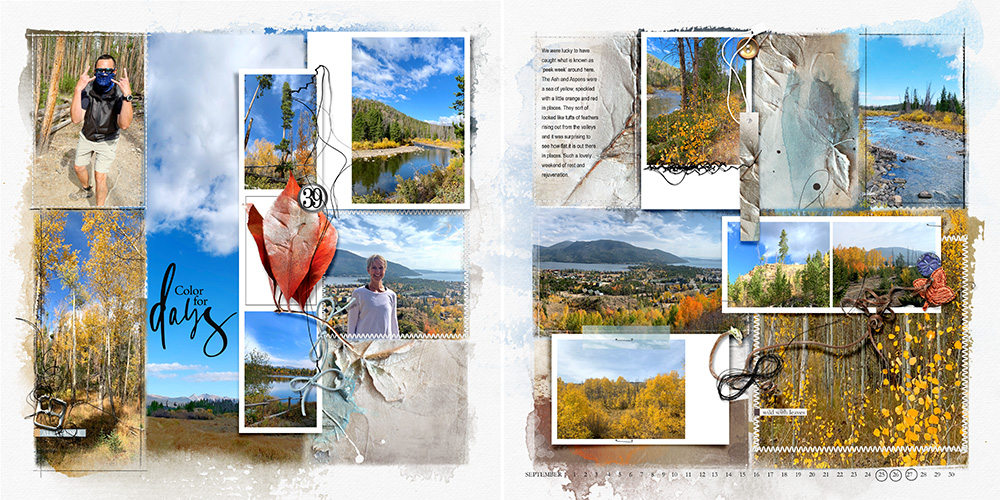 Week 39
Balancing Priorities
More photos nearly always means more pages.
Typically I create 3-5 pages per month.
This month was busy and I had a total of 10.
More pages takes more time and it's easy to fall behind.
How do you find the right photo to pages balance?
Prioritize what's most important to you.
You can take fewer photos so you don't have as many pages to make.
You can select fewer images to showcase in your digital scrapbooking layouts.
You can create just be OK with being behind.
Pick which is most important to you and just go with that.
The ebbs and flows of photo-taking.
I have talked about this at length.
Some months are more 'full' than others.
Photo-taking happens for me when I have the mental capacity to notice.
It tends to take a nose-dive I'm stressed or pre-occupied.
It all evens out in the end.
So this means…
There is an ebb and flow in my FotoInspired layouts.
I accept that some months will be busier than others.
I would rather spend more time than sacrifice stories and photos.
And so I'm OK with falling a bit behind.
My FotoInspired project is a priority because I know what it feels like to fall too far behind.
I have found my balance – How about you?