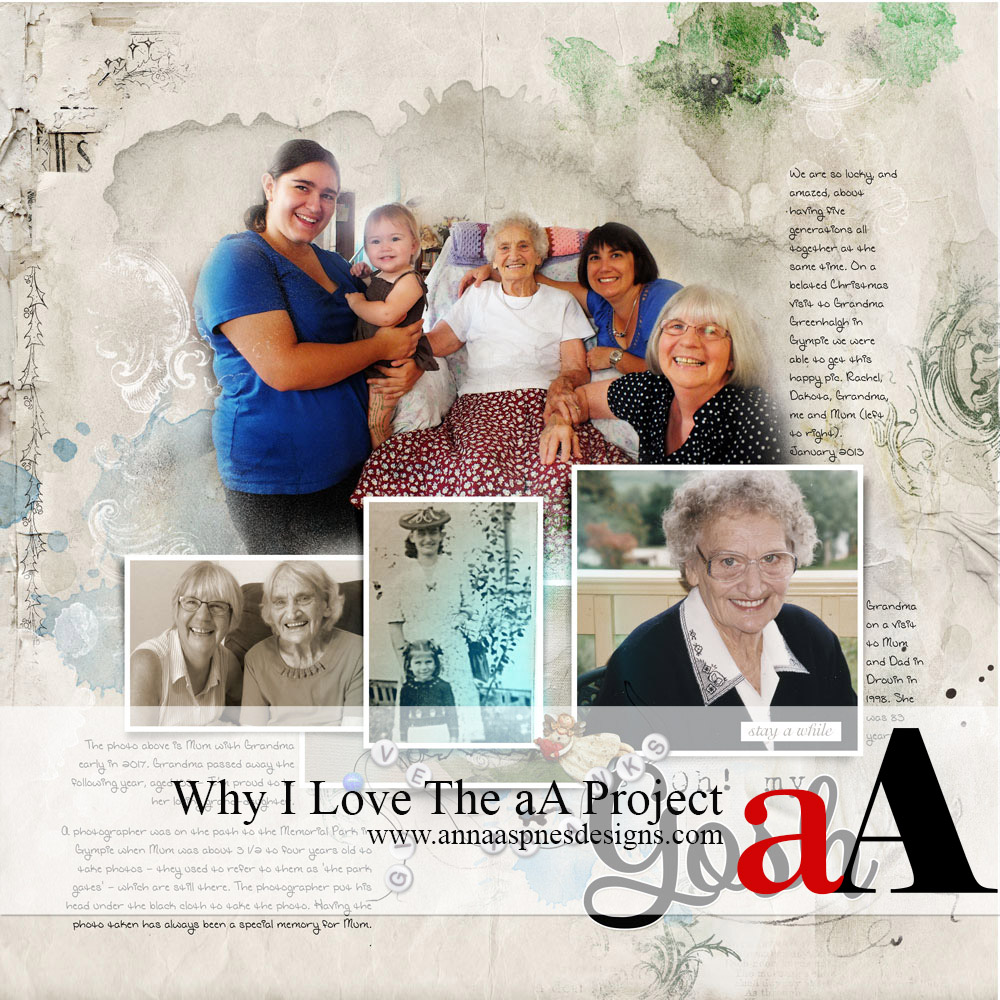 Today, new aA Creative Team Member Michelle James, is sharing Why I Love The aA Project.
Michelle has participated in the aA for the past couple of years, and the photo books she creates, are among her favorites.
Why I Love the aA Project
Introduction
The

a

A

Project is a LIVE class that guides you to create and complete a photo book project in December.
Your last chance to HONOR the year by combining photos, artistry and words in a MEANINGFUL keepsake.
Learn and implement my proven 'ALBUM MAGIC' formula to SIMPLE and artistic photo book making.
Enjoy plentiful Video Techniques, Facebook Group Interaction PLUS  special Daily Holiday Email Inspiration in Decemebr.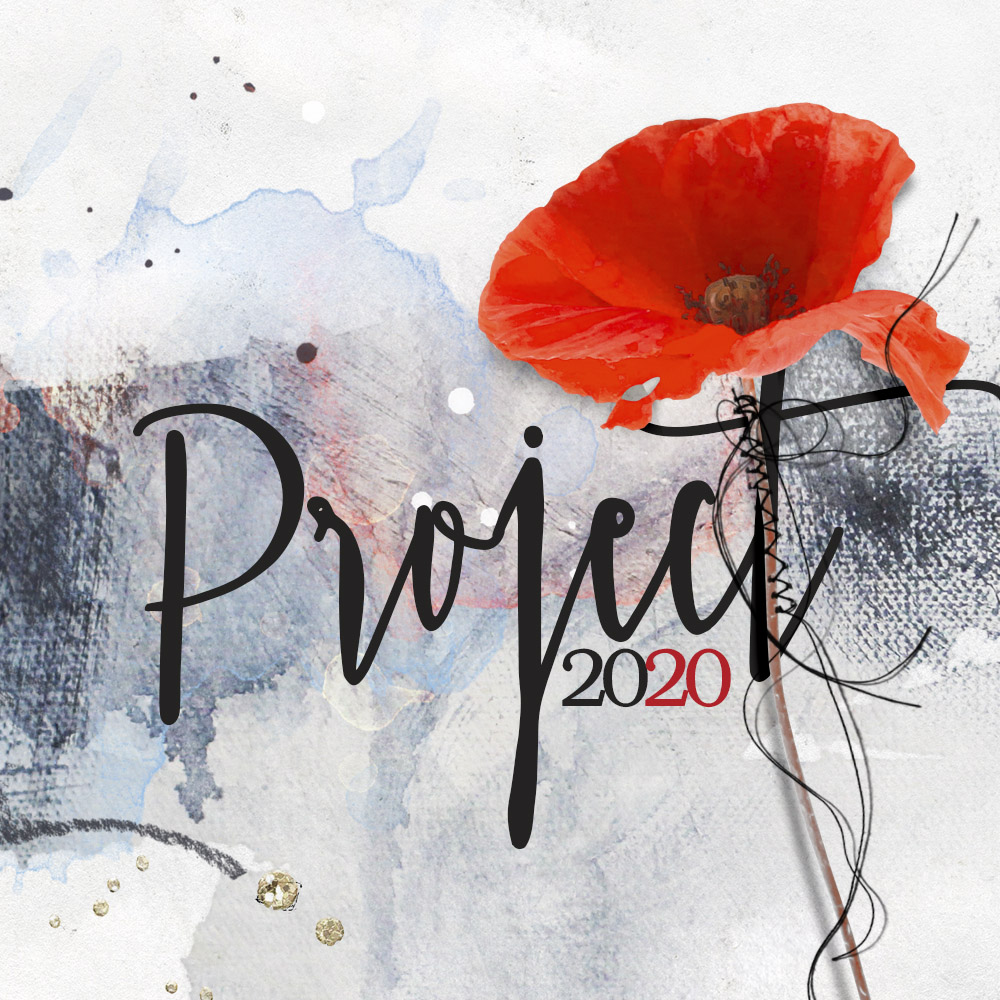 1. Complete a Photo Book
Being able to produce a project photobook from start to finish in one month is so rewarding.
It can be a very overwhelming idea to complete an album in just one month, but Anna takes you STEP-BY-STEP through every decision you need to make.
I love the artsy style of the ALBUMS that can be produced from mixing the Project Template Albums together with Anna's advice, guidance, and encouragement.
Completing and printing an album in a month (or longer if needed) gives you a sense of ACCOMPLISHMENT.
It also gets ALL those photos off your phone or computer and into a format for everyone to enjoy.

2. Inspirational Video Techniques
The video instruction/tips and daily emails are so inspiring.
The Daily Holiday Email provides a word prompt and FREE WordART title providing inspiration and guidance on how to move forward.
It is amazing how these little snippets of INSPIRATION send the mind to a different place than you would ever get to on your own.
The weekly video are interspersed with design principles and HELPFUL hints aid the completion of my project albums as I put some of these things into PRACTICE on my own pages.
I love how further ADVICE and assistance is always available via the Facebook group or directly to Anna via email.
YOU feel supported the whole way through the whole

a

A

Project experience.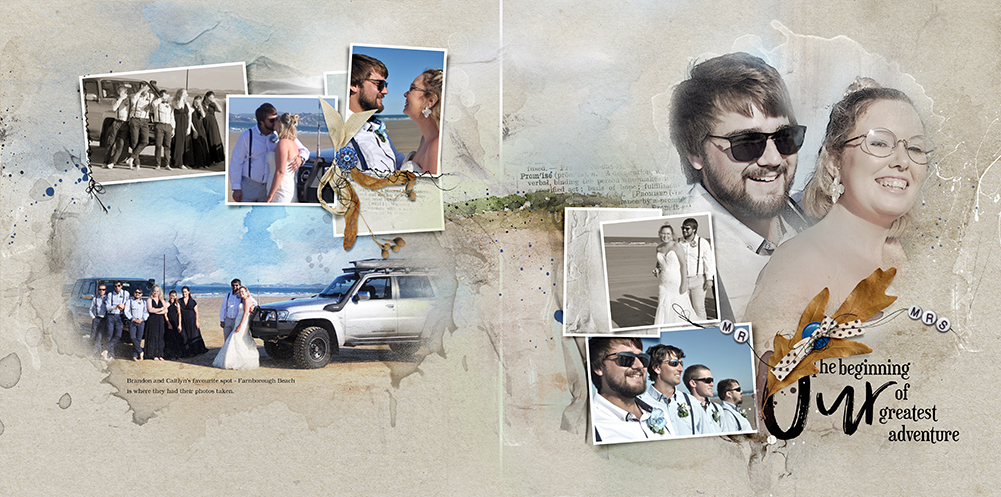 3. Camaraderie in Community
The interaction on the dedicated Facebook group cheers you on to completion.
There is a very REAL feeling of working on a project TOGETHER as the participants share some of their own pages.
The dedicated Facebook group feels like a SAFE place to share pages as well as to pose concerns and questions about your layouts.
The other participants are ENCOURAGING, and it feels great to be part of helping others to complete their pages.
The Facebook group inspires and cheers you on to COMPLETE your album as the month progresses.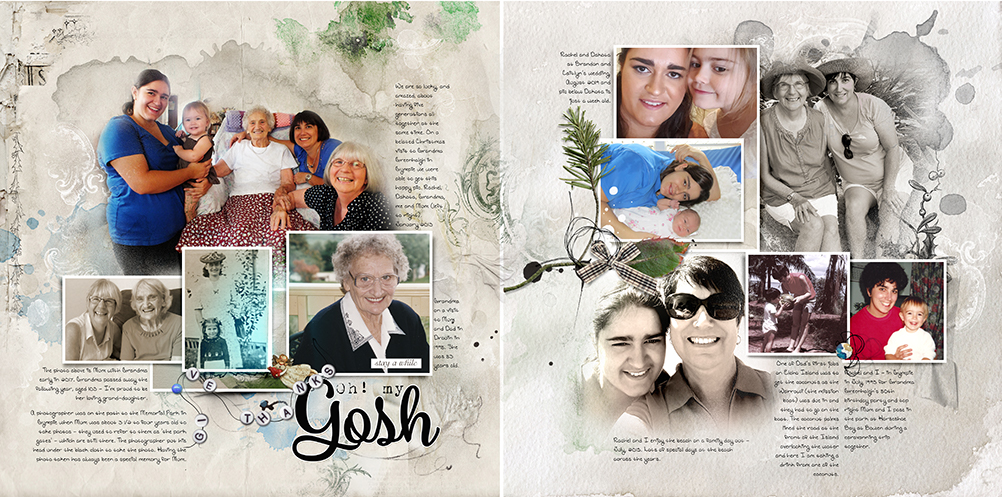 4. Coordinating Templates
The Template Album created for the project simplifies the experience.
The Project Template Album that is released in conjunction with the class also CO-ORDINATES with previous Project Template Albums.
I love to MIX & MATCH the pages from the previous collections as it suits my photos.
Some of my project albums have EXTENDED beyond the 26 templates available in a collection, allowing for an UNRESTRICTED number of pages for my own personal project.
The template album has GOOD sized large clipping masks as well as smaller framed clipping masks, giving plenty of scope to tell your stories and EXPRESS your own individuality and creativity.
They also REMOVE some of the decision overwhelm in making important design CHOICES so that project pages come together very quickly.
It's such a flexible process and I have really ENJOYED that.
A cohesive collection of templates make it REALLY easy to complete and print an album – And that's SO very exciting.

5. Step-By-Step Approach
I love the individualized themed approach plus all the clear incremental guidance and encouragement Anna gives to all her students in the class.
Choosing photos CAN be an overwhelming task and one that can hold you back from making the magic happen.
Anna provides tools and ENCOURAGEMENT for selecting a theme for your Project Template Albums.
This really helps you LEARN how to better plan your photo projects and is super helpful when you have too many IDEAS swirling around your head (or not enough as the case may be.)
You will learn just how important planning is to your project SUCCESS and the flexibility to make her brilliant formula work for you.
Create your own pages from blank canvas or use templates to SIMPLIFY the photo project process.
The proven systematic TECHNIQUES for choosing and organizing photos also helps remove decision overwhelm and enables you to just get on and ENJOY the artistry –  The pages just seem to flow out of you.
Summary
The

a

A

is a proven method for starting and completing a photo book project.
You will:
Learn how to OVERCOME overwhelm and BEGIN a larger photo project.
Receive support, encouragement and STEP-BY-STEP guidance throughout the experience.
Gain CONFIDENCE in a methodical APPROACH that promotes fore-thought and PLANNING.
Note. It's BEST to join the aA Project 2020 EARLY so you can set yourself up for SUCCESS.
See also:
AND IF YOU LIKED THIS Why I Love The aA Project inspiration, PLEASE SEE MORE IN THE GALLERY IN DECEMBER!