Today I am sharing 5 Reasons To Do aA Project This Year.
5 Reasons To Do aA Project This Year
Introduction
The aA Project 2020 is an annual LIVE class that provides the opportunity to complete an artsy photo book project in a community setting by the end of the year.
Guidance on getting started is available IMMEDIATELY on registration:
An INTRODUCTION to the

a

A

Project 2020 (Updated for this year).
Where to BEGIN and how to choose your THEME.
Instructions for SELECTING and ORGANIZING your photos and DigitalART supplies.
STEP-BY-STEP approach to creating a PLAN for you own project that suits your personal preferences and process.
HUGE long list of themes including BONUS options for Year 2020.
1. Find Joy
Find joy the process of photo artistry and story-telling.
Engage in a photo project and LEARN something new.
Revisit photos that make you smile and instill GRATITUDE.
ESCAPE for a while and create a lasting keepsake.

2. Document This Year
Year 202o has been eventful if nothing else.
Add your VOICE to some of your family STORIES of the year.
Share how life has CHANGED and what has remained the SAME.
Add your PERSPECTIVE to this one-day historical events.

3. Have Gratitude
Look at the glass half full instead of empty.
Choose to make the BEST out of this year and enjoy these INBETWEEN moments.
Focus your ENERGY on the GOOD things in your life.
Be thankful for your abilities to use your CREATIVITY to bring joy to yourself and others.

4. Celebrate The Season
The Holidays might look a little this year so plan ahead.
Establish new TRADITIONS or modify old ones.
Get creative on filling your time with FUN activities while you stay home.
Document all the thoughts and FEELINGS in a therapeutic path through the end of the year.

5. Complete a Photo Book
Big projects can be daunting in the absence of the proven

a

A

formula.
Yes you CAN start and FINISH a complete photo book project in the month of December.
Not a Holiday fan? Then choose a THEME that most inspires you.
LEARN from the video sessions and be UPLIFTED by other project in our exclusive Facebook group.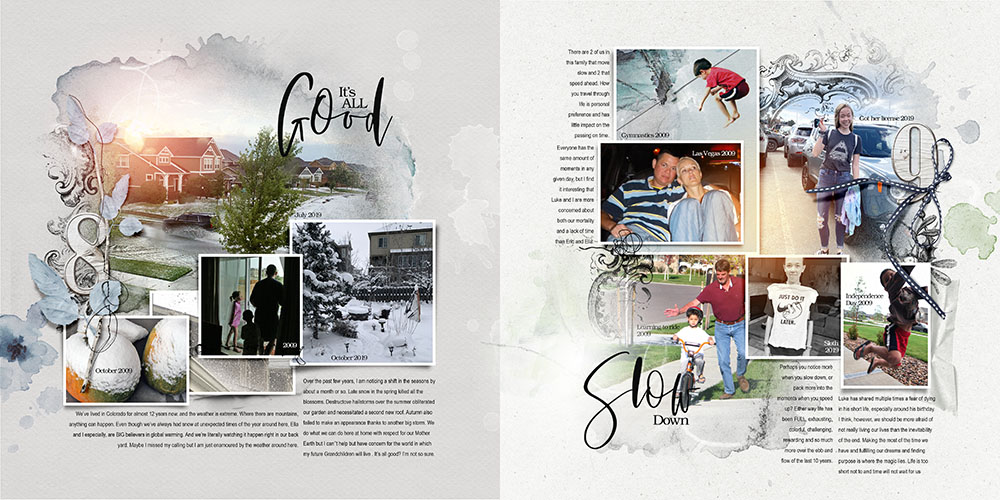 Summary
BIG goals are achieved through SMALL consistent steps and a DESIRE to make the magic happen.
As I tell my children regularly, you can do ANYTHING you put your mind to.
And there is ALWAYS power in COMMUNITY and getting involved with something that will bring you JOY.
You can't go wrong with YOUR photos and my proven photo book project PLAN.
Your STORIES are always WORTH sharing.
See also: