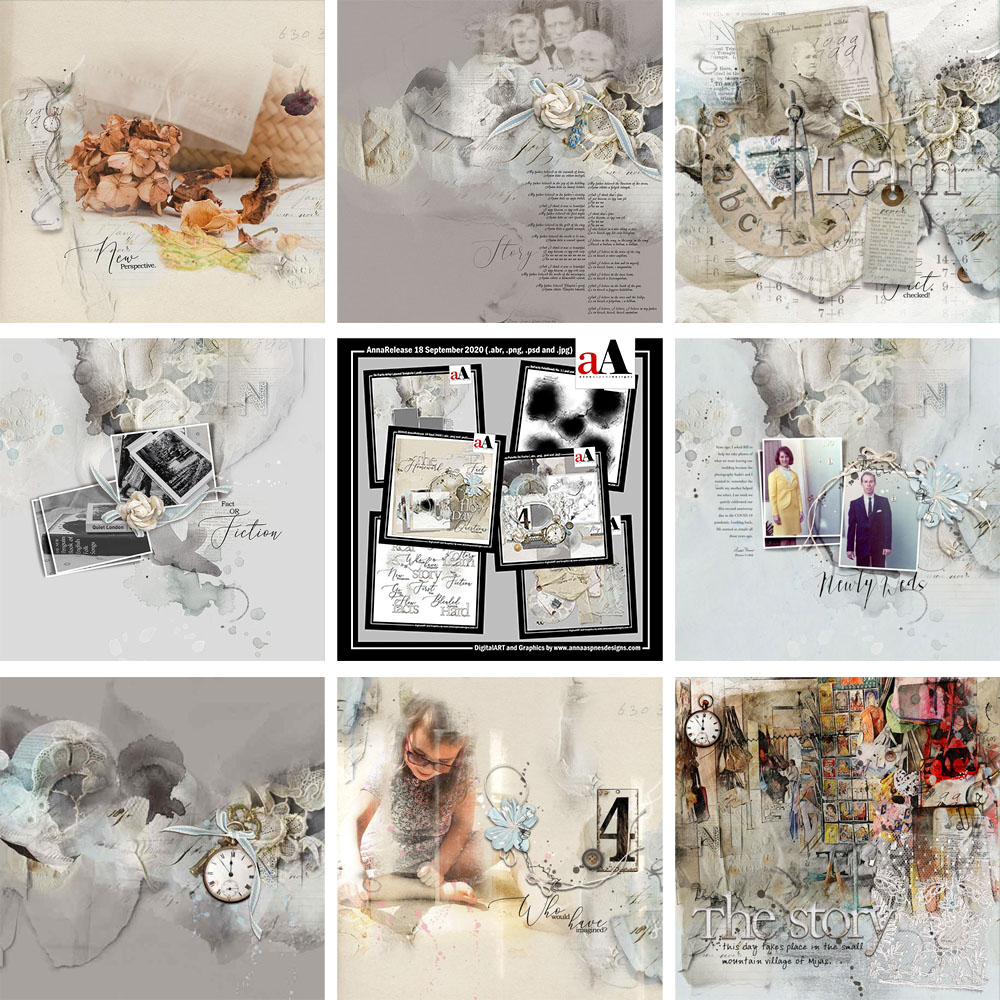 Happy Monday! Today I'm happy to be sharing ArtPlay Defacto Inspiration.
This post is intended to give you guidance on using the latest ArtPlay De Facto Collection to arrive in the Anna Aspnes Designs store at Oscraps.
ArtPlay De Facto Inspiration
Click on the images below to access complete digital design supply lists and process notes
1. Color Adjustments
Change the color of your Digital assets to coordinate with your imagery.
See also:
2. WordART Journaling 
Place a variety of WordART over your journaling to support what you want to say.
Cluster words together to UNIFY and create meaning.
Combine WordART from different collections.
See also:
3. FotoBlendz Blending
The FotoBlendz clipping Masks coordinate with each of the ArtPlay Palette Papers.
Position a FotoBlendz mask over the Artsy Paper.
Open and move a photo above the FotoBlendz layer in the Layers Panel.
Go to Layer> Create Clipping Mask and watch your image conform to the 'mask' layer.
See also:
4. Align Embellishment
Place elements from MultiMedia files or ArtPlay Palettes so they align with the underlying artistry.
See also:
5. Customize MultiMedia
Modify the MultiMedia files to suit your photos and layout design.
Use the layers individually and move their placement up/down the Layers Panel.
Rotate, Reposition and Recolor as preferred.
Apply Blending Modes to yield different effects.
See also:
Want More Photo Artistry and Digital Scrapbooking Inspiration?
Find more ArtPlay De Facto Inspiration in the AnnaGallery, the AnnaTeam Layouts board on Pinterest.
We invite you to post your pages and share your digital scrapbooking and artistry to uplift and inspire.