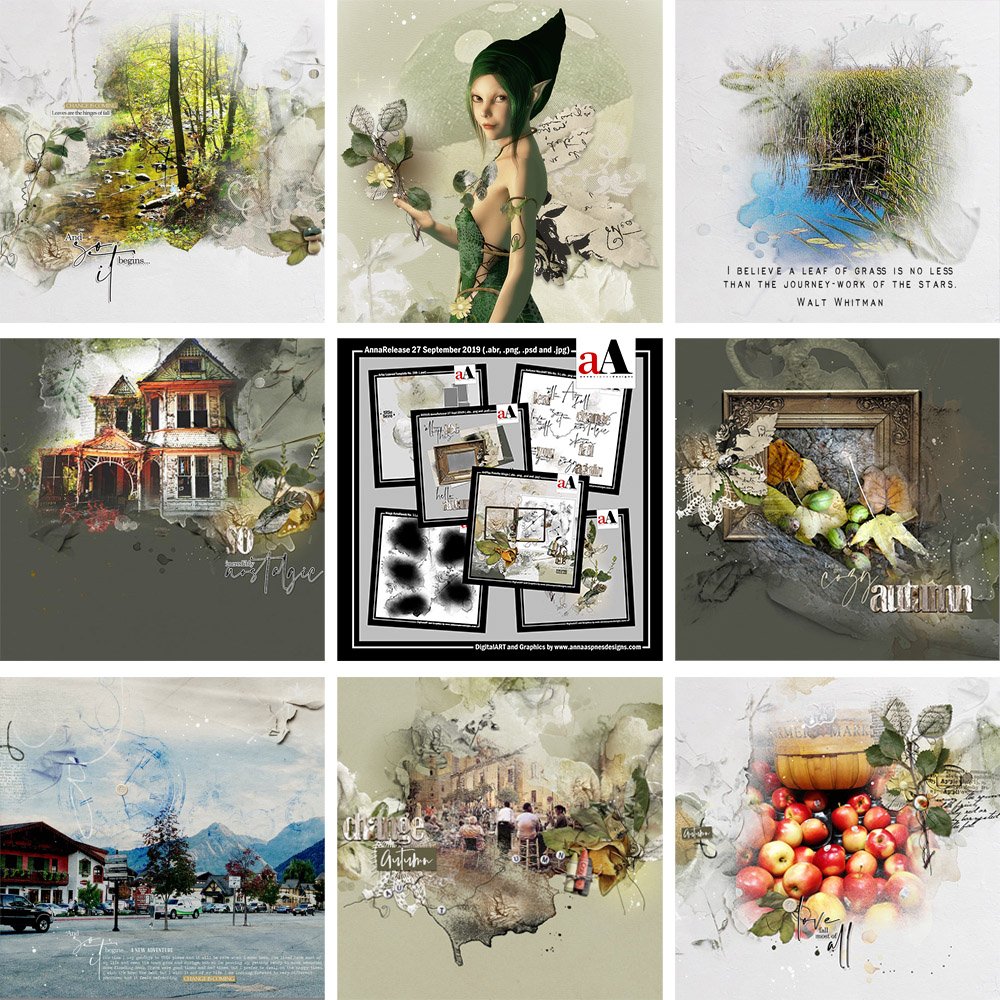 Happy Monday! Today we're sharing ArtPlay Hinge Inspiration.
This post is intended to give you guidance on using current and New DigitalART, Sales and Specials.
ArtPlay Hinge Inspiration
Click on the images below to access complete digital design supply lists and process notes.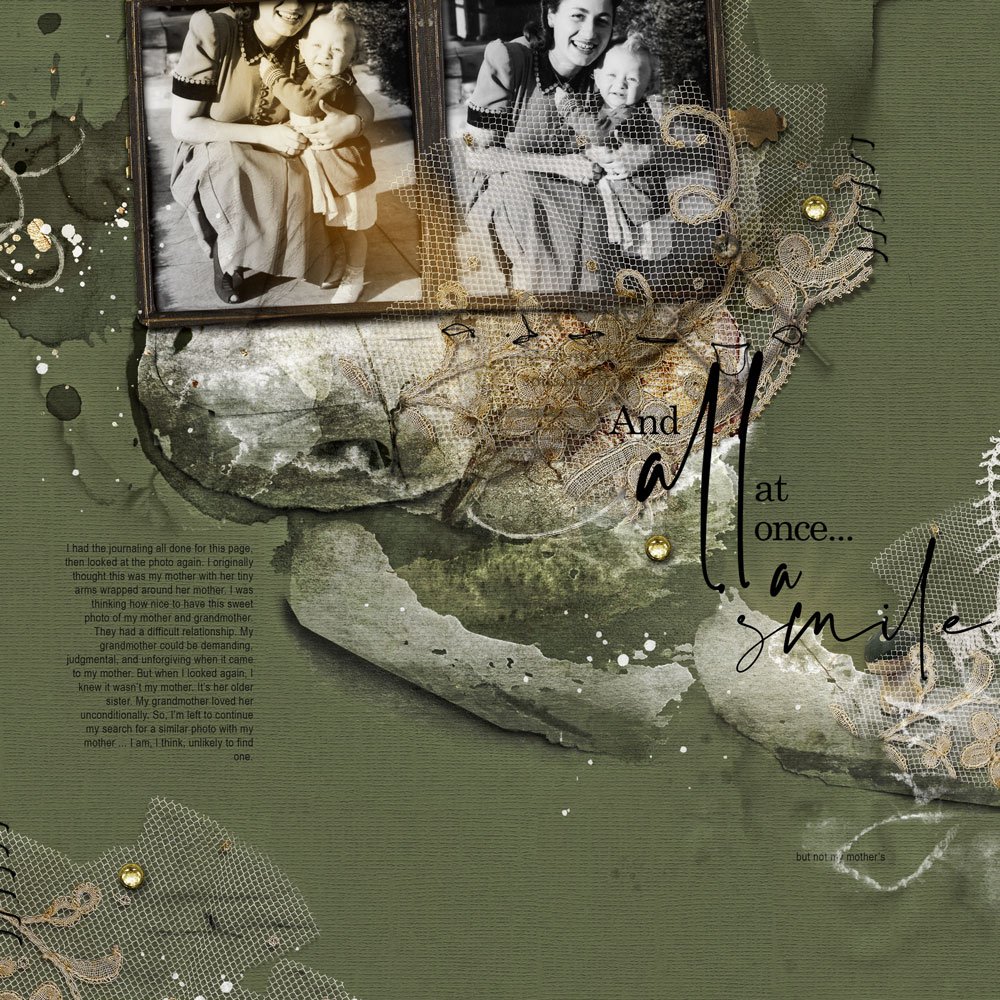 All At Once | Adryane
Texture of Lace
Use lace elements in your layout designs to add texture.
Move the lace element onto your layout and apply a Drop Shadow Layer Style (Layer> Layer Style> Drop Shadow.)
Duplicate the lace layer and rotate to add variation to the element.
Position in 3 different places on your layout to create a Visual Triangle.
See also Visual Design Principle with Elements.
So It Begins | Heather
Sticker WordART
Add Layer Styles to your WordART to create a sticker-effect title.
Apply a white Stroke Layer Style to create a white outline around the words.
Apply a Drop Shadow Layer Style to create realistic dimension.
Notice how this creates visual interest and a fosters a focal point.
See also TitleSmarts.
Order of Layers | Marnie
Order of Layers
Experiment with a different order of layers in your Layers Panel.
Clip your photo to a FotoBlendz clipping mask (Layer> Create Clipping Mask.)
Position this Clipping Set on top of a frame (as opposed to under it.)
Notice how this creates a 'spill' effect that adds Tension to the design.
See also Photo Extension Template tutorial.
Want More Digital Artistry and Scrapbooking Inspiration?
Find more ArtPlay Hinge Inspiration in the AnnaGallery, the AnnaTeam Layouts board on Pinterest.
We invite you to post your pages and share your digital scrapbooking and artistry to uplift and inspire.