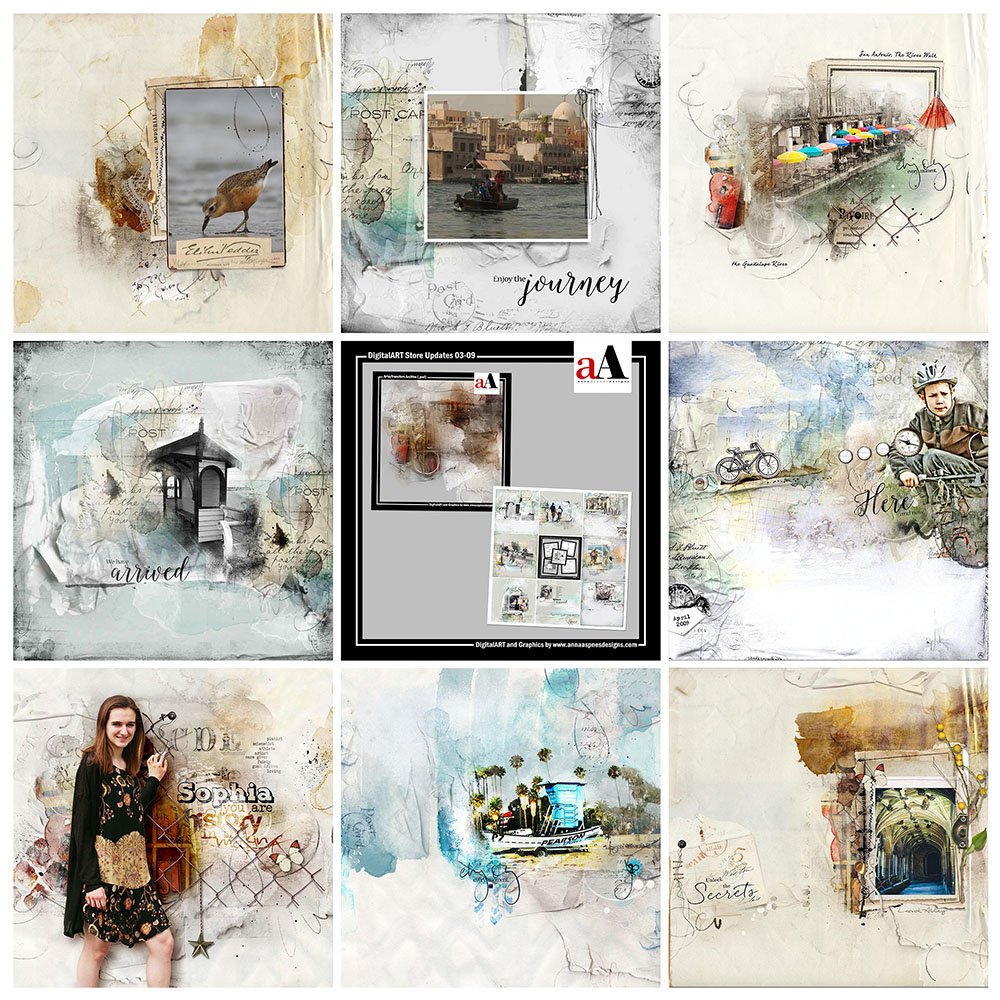 Happy Monday! Today we're sharing digital designs inspiration 03-12, designed to give you guidance on using new releases and specials by Anna Aspnes Designs.
Digital Designs Inspiration 03-12
The aA Creative Team members have been creating art this weekend using NEW DigitalART products.
More digital designs inspiration can be located in the AnnaGallery and  the AnnaTeam Layouts board on Pinterest.
See our Gallery HighLights by clicking on the images to access complete digital design supply lists.
You will also find process notes and digital scrapbooking tutorials from each team member to provide new digital inspiration for using aA DigitalART designs.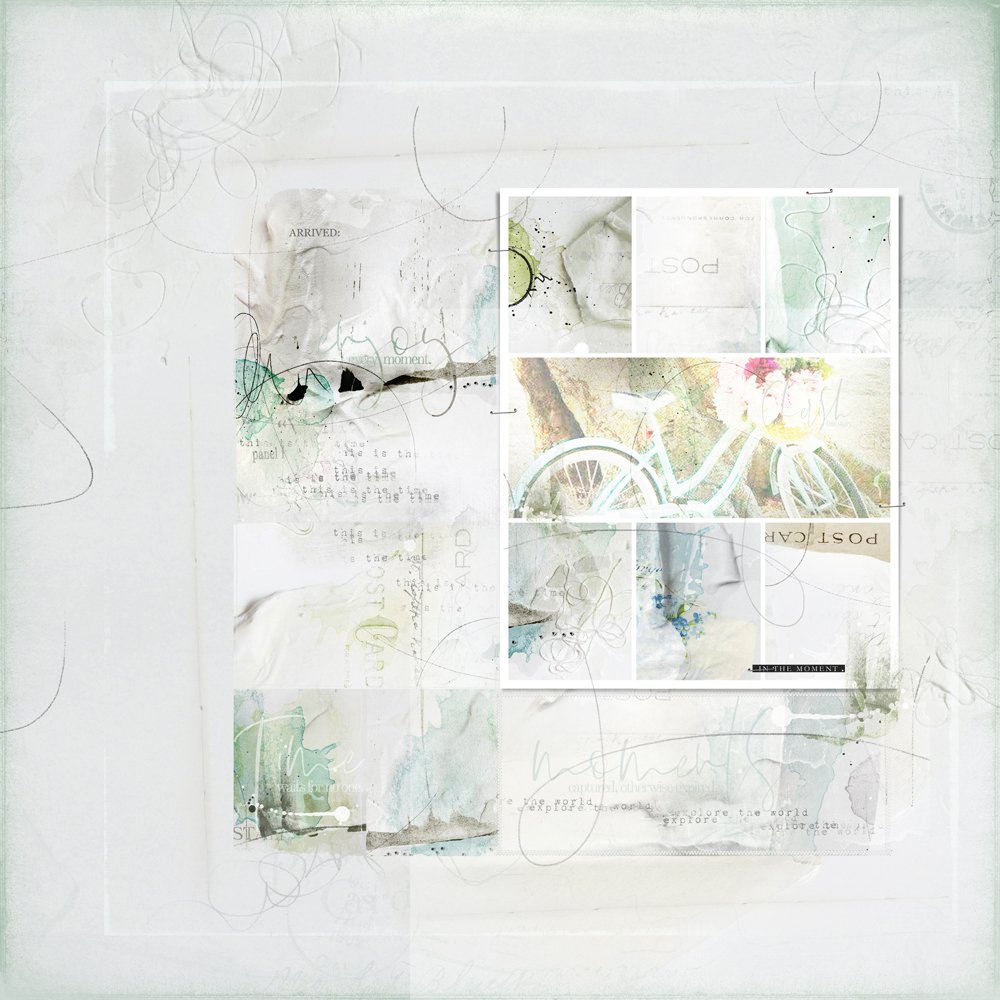 Arrived | Donna
1. FotoInspired Collage
Use aA DigitalART supplies with a FotoInspired template to create a digital artistry/scrapbooking collage.
Clip the images to the layers in the template using the clipping mask function in Adobe Photoshop/Elements, and resize/re-position layers as preferred.
Love how Donna has used the Edge Overlay to frame her composition.
See also: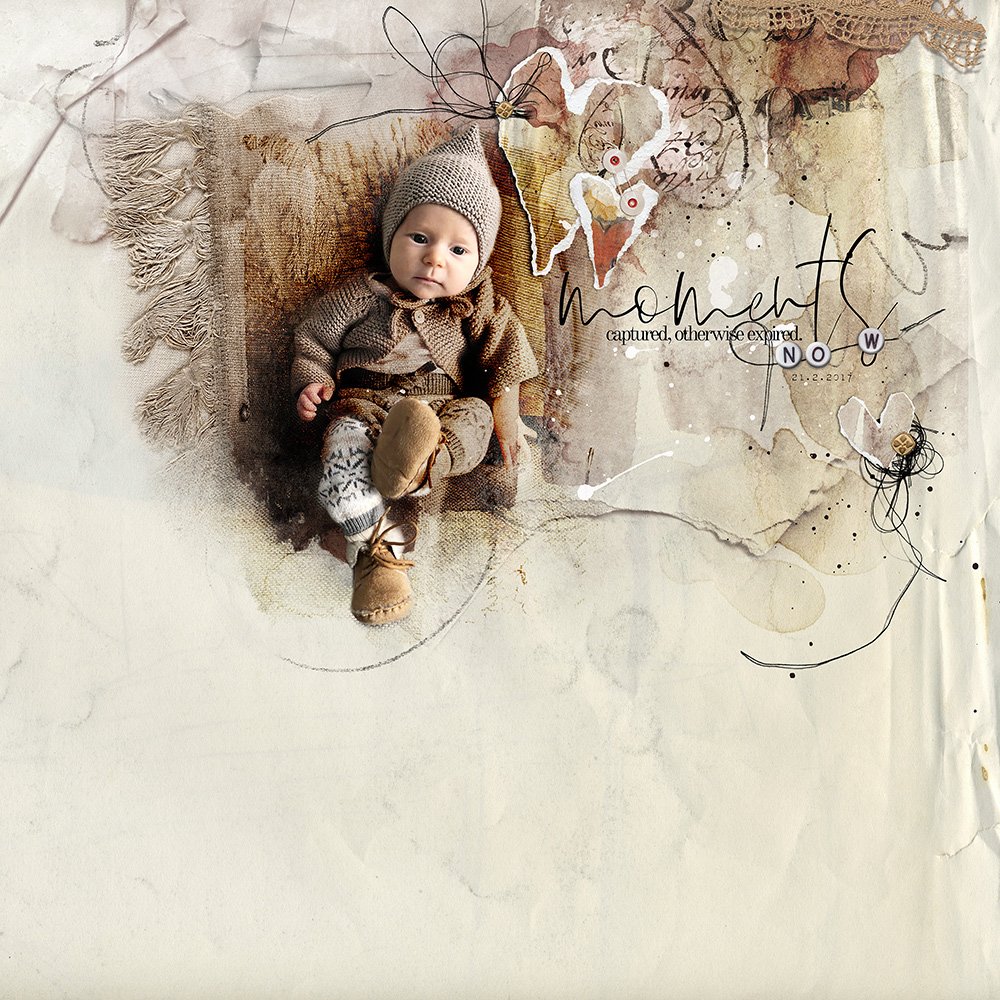 A Sophie Moment | Fiona
2. Group Elements
Arrange elements in clusters of 3 or more to create greater visual interest in your digital artistry and scrapbooking.
Select 3 or more different types of elements in order to create your embellishment cluster.
Notice how Fiona has incorporated a variety of textures, shapes and colors into her grouped elements.
See also: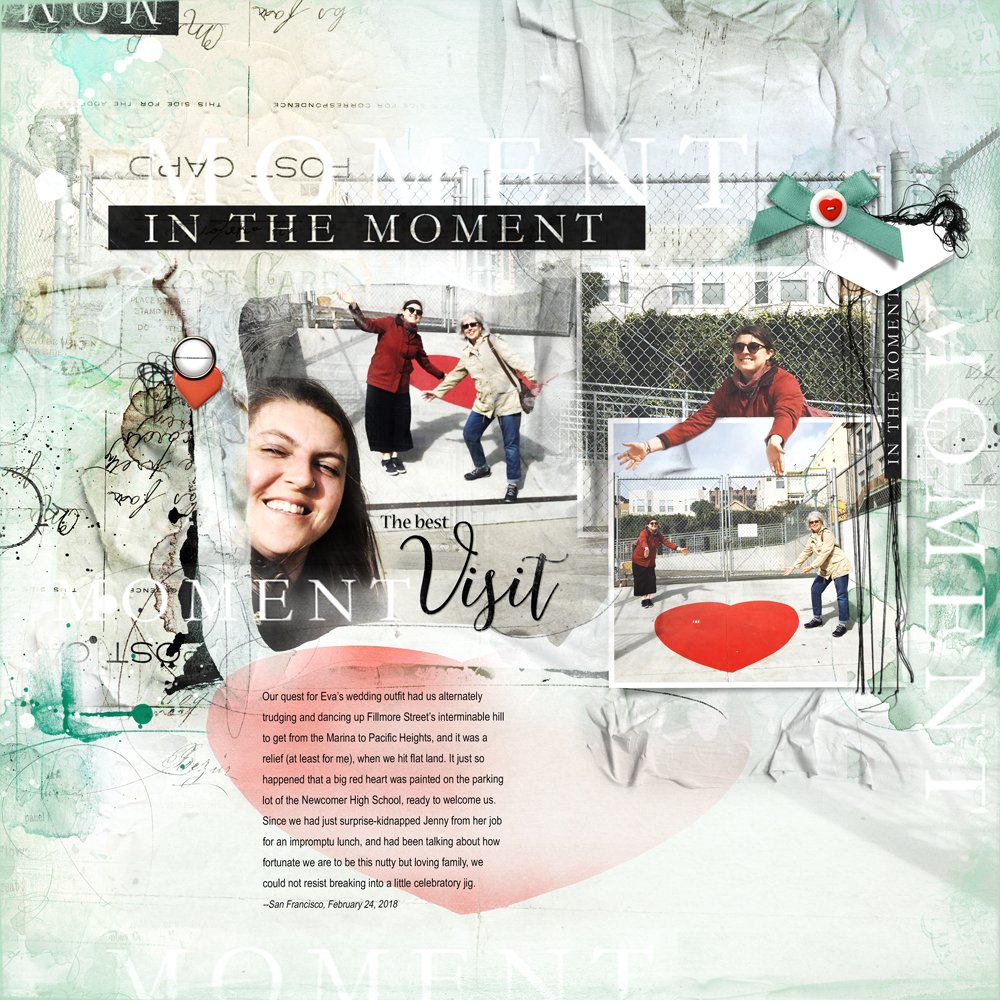 Hearts R Us | Laura
3. Connect With Color
Identify accent colors in your photos and support with elements on your layout.
Accent colors are often the bright, most eye catching colors, and not necessarily the most prominent colors.
Notice how Laura has supported the red in her photos with similar embellishments and brushwork.
See also:
Want More Digital Artistry and Scrapbooking Guidance?
Learn more about aA Club Critique 2018.
Find more Digital Designs Inspiration 03-12 in the AnnaGallery.
We invite you to post your pages and share your digital scrapbooking and artistry adventures.