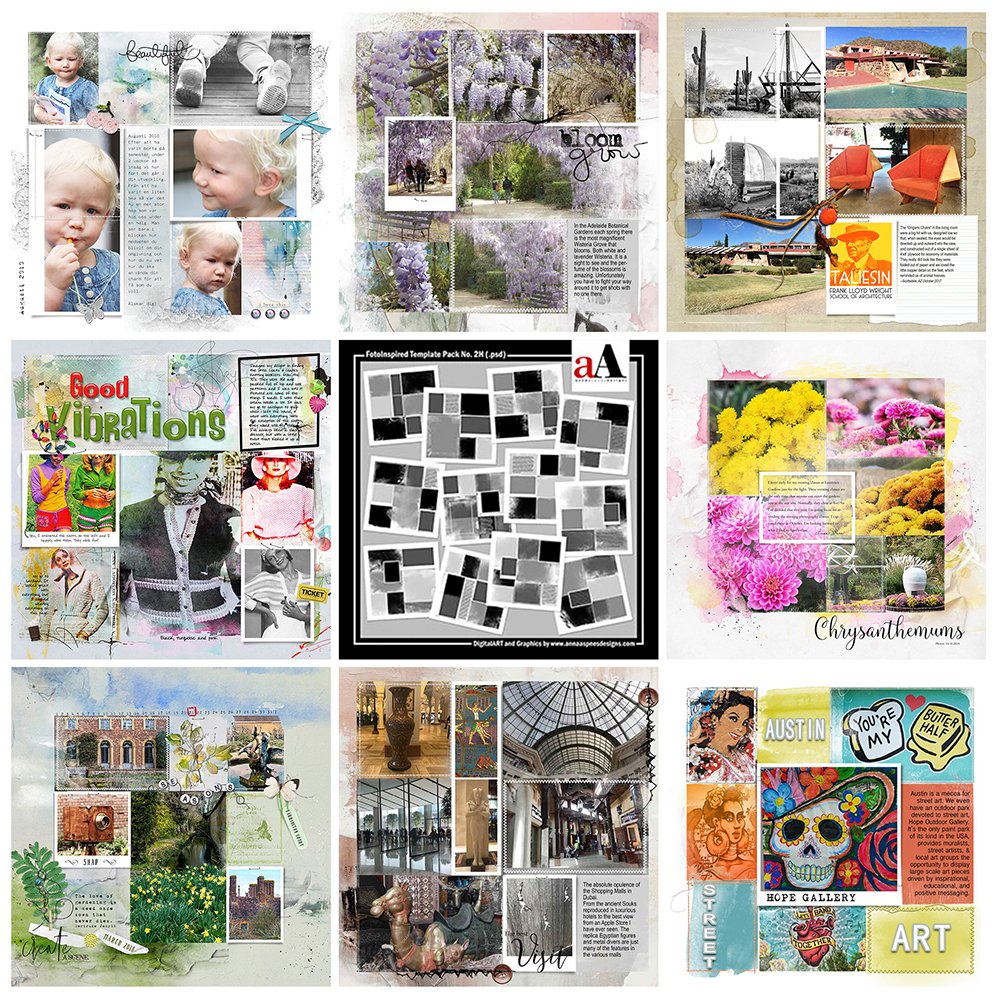 Happy Monday! We're back from Spring Break andsharing digital designs inspiration 04-02, designed to give you guidance on using new releases and specials by Anna Aspnes Designs.
Digital Designs Inspiration 04-02
The aA Creative Team members have been getting FotoInspired this past week using NEW DigitalART products.
More digital designs inspiration can be located in the AnnaGallery and  the AnnaTeam Layouts board on Pinterest.
See our Gallery HighLights by clicking on the images to access complete digital design supply lists.
You will also find process notes and digital scrapbooking tutorials from each team member to provide new digital inspiration for using aA DigitalART designs.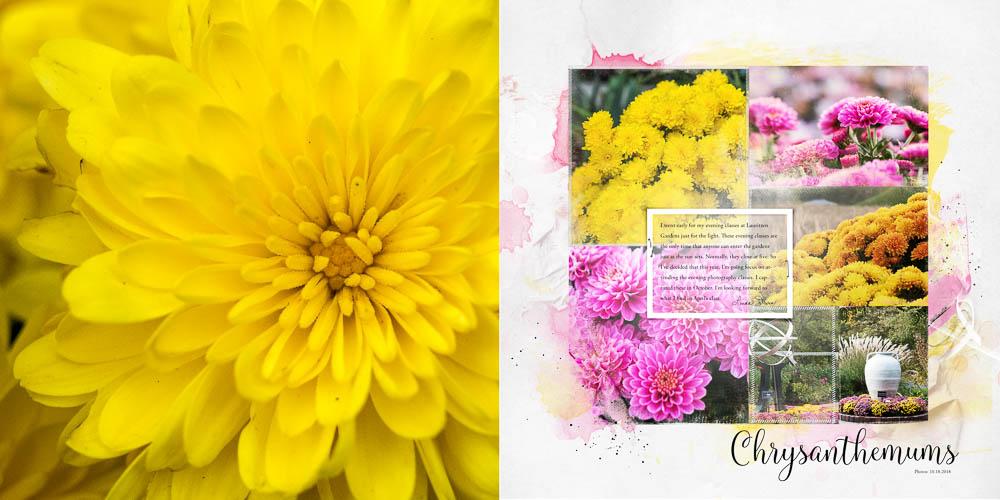 Chrysanthemums | Linda
One Large Photo
Create a double page spread by pairing a FotoInspired template with a single page photo.
The scale of the large full-bleed photo balances the complexity and visual interest of the FotoInspired page.
Love how Linda has created a visual triangle with the yellow elements in her double page spread.
See also: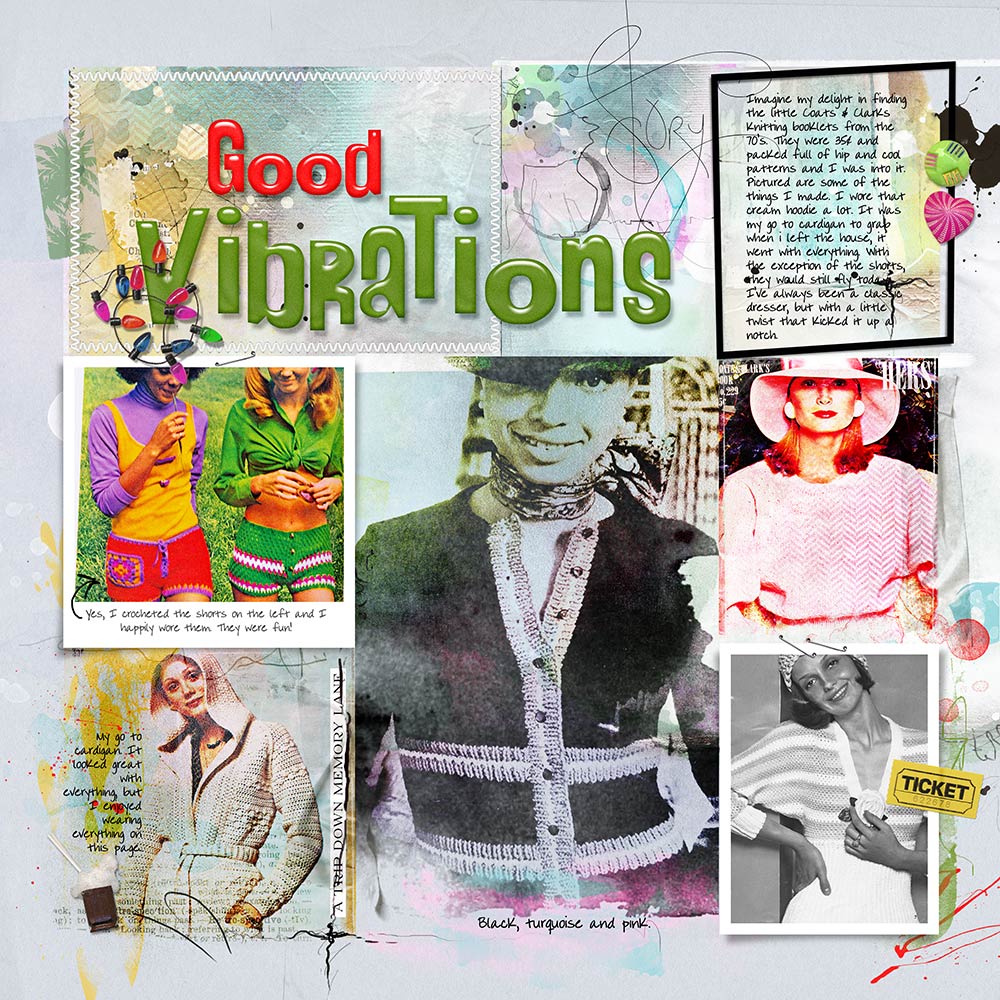 Good Vibrations | Barbara
Tension with Angles
Add tension to FotoInspired templates by adjusting angles.
The lines in the FotoInspired templates tend to be horizontal or vertical, but you can add different angles, or even curves into the mix, to excite the eye and create visual interest.
Notice how Barbara has done this by adding the angled frame.
See also: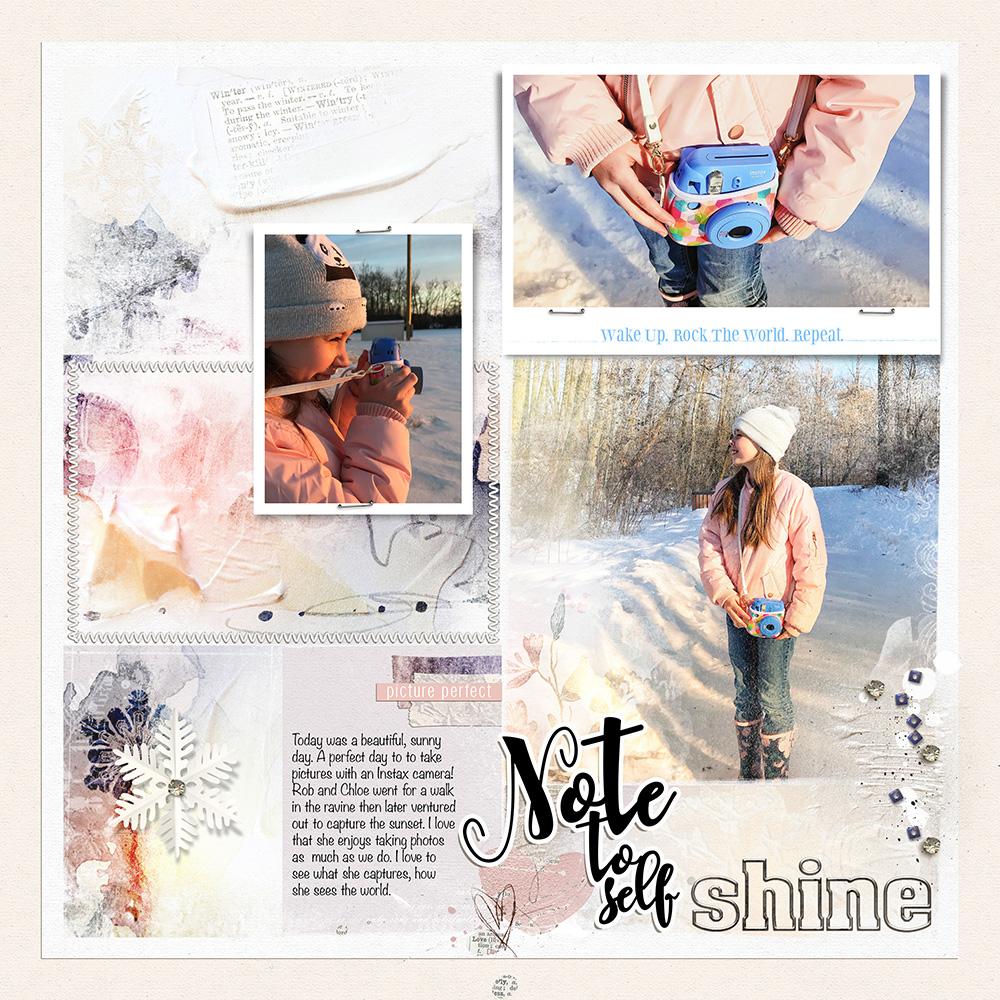 Instax Fun | Heather
Color Co-ordinate
Select your DigitalART supplies based on the colors in your photos.
Dominant muted or neutral tones should be selected as a foundation with the introduction of accents to support the less prevalent brighter colors in your images.
Notice how Heather's color selections co-ordinate with her photos.
See also:
Want More Digital Artistry and Scrapbooking Guidance?
Learn more about aA Club Critique 2018.
Find more Digital Designs Inspiration 04-02 in the AnnaGallery.
We invite you to post your pages and share your digital scrapbooking and artistry adventures.