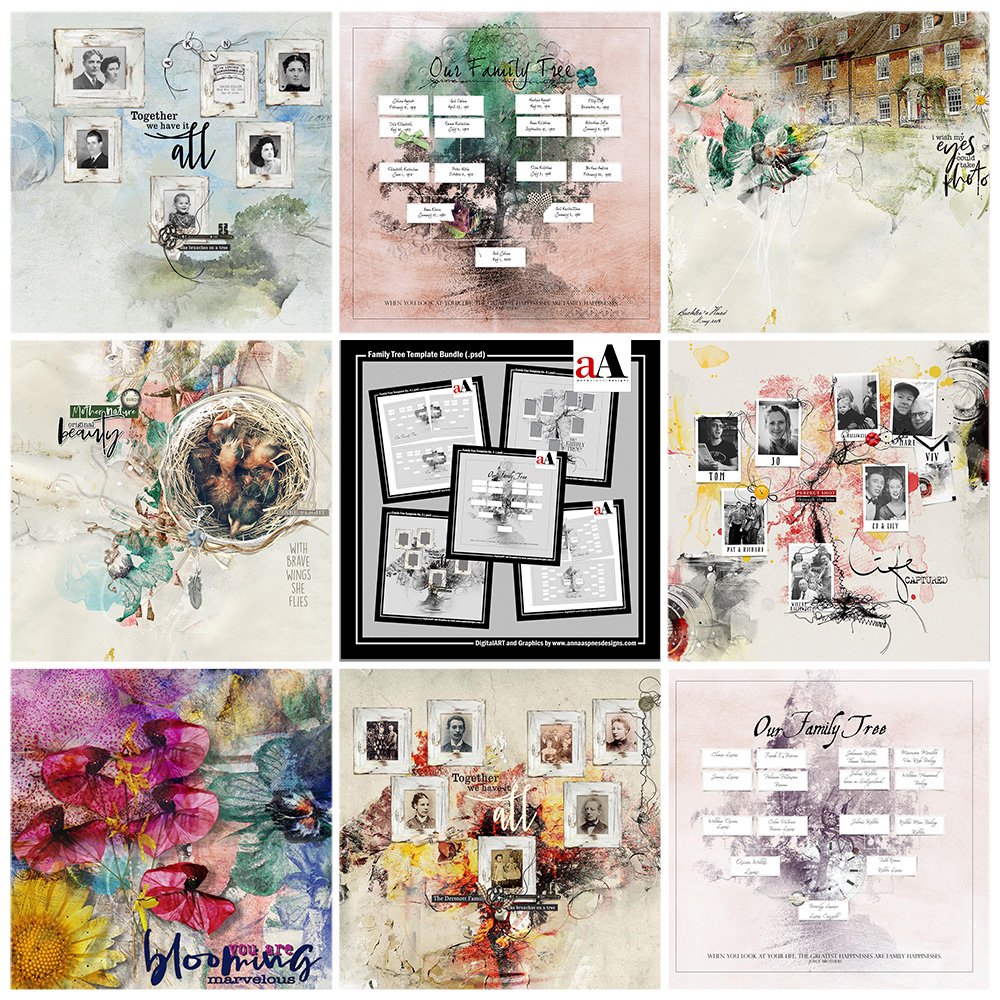 Happy Monday! We're sharing digital designs inspiration 05-21, designed to give you guidance on using new releases, specials and DigitalART by Anna Aspnes Designs.
Digital Designs Inspiration 05-21
The aA Creative Team members have been getting creative this past week using NEW DigitalART products.
More digital designs inspiration can be located in the AnnaGallery and  the AnnaTeam Layouts board on Pinterest.
See our Gallery HighLights by clicking on the images to access complete digital design supply lists.
You will also find process notes and digital scrapbooking tutorials from each team member to provide new digital inspiration for using aA DigitalART designs.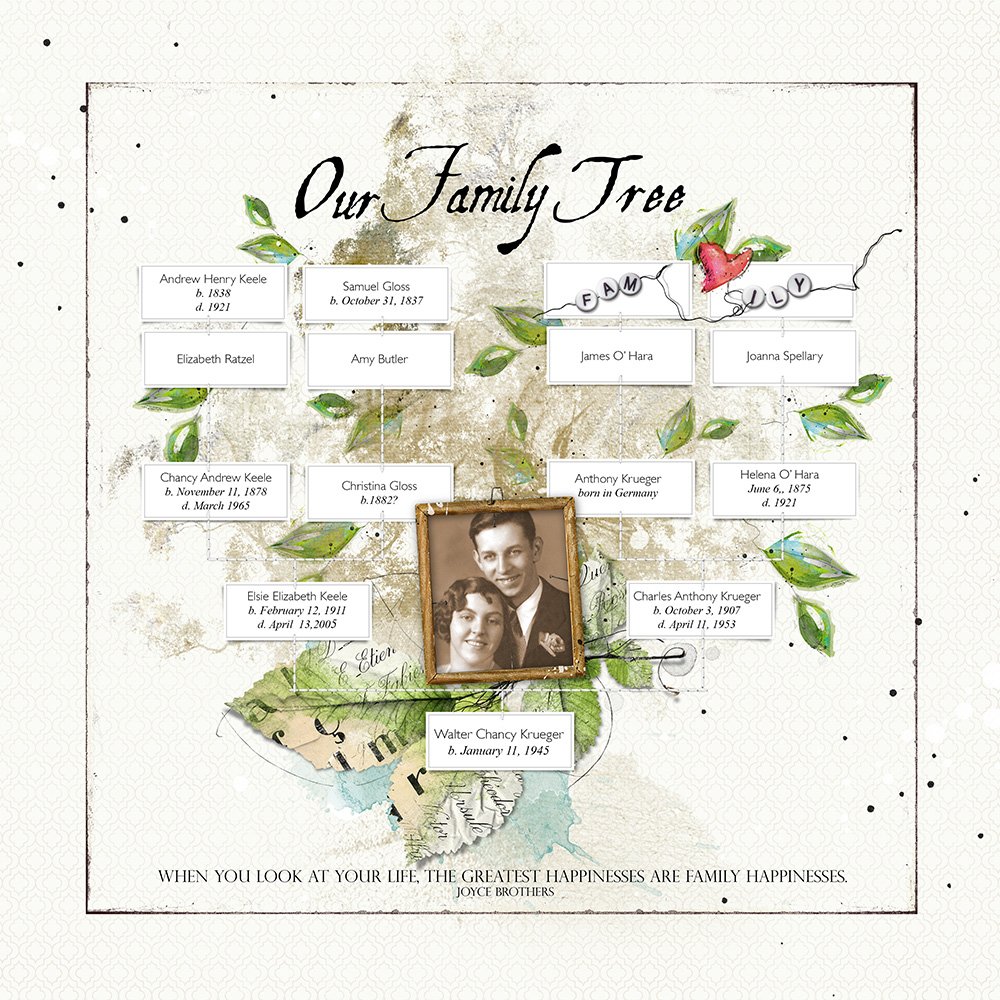 Family Tree | Miki
Family Tree
Create some Artistry with you ancestry.
Populate the one of the new Family Tree templates by clipping photos to the frame layers and adding your own words to the labels.
I love how Miki has used the MultiMedia Spring No. 2 to decorate the tree brush included in the template.
See also: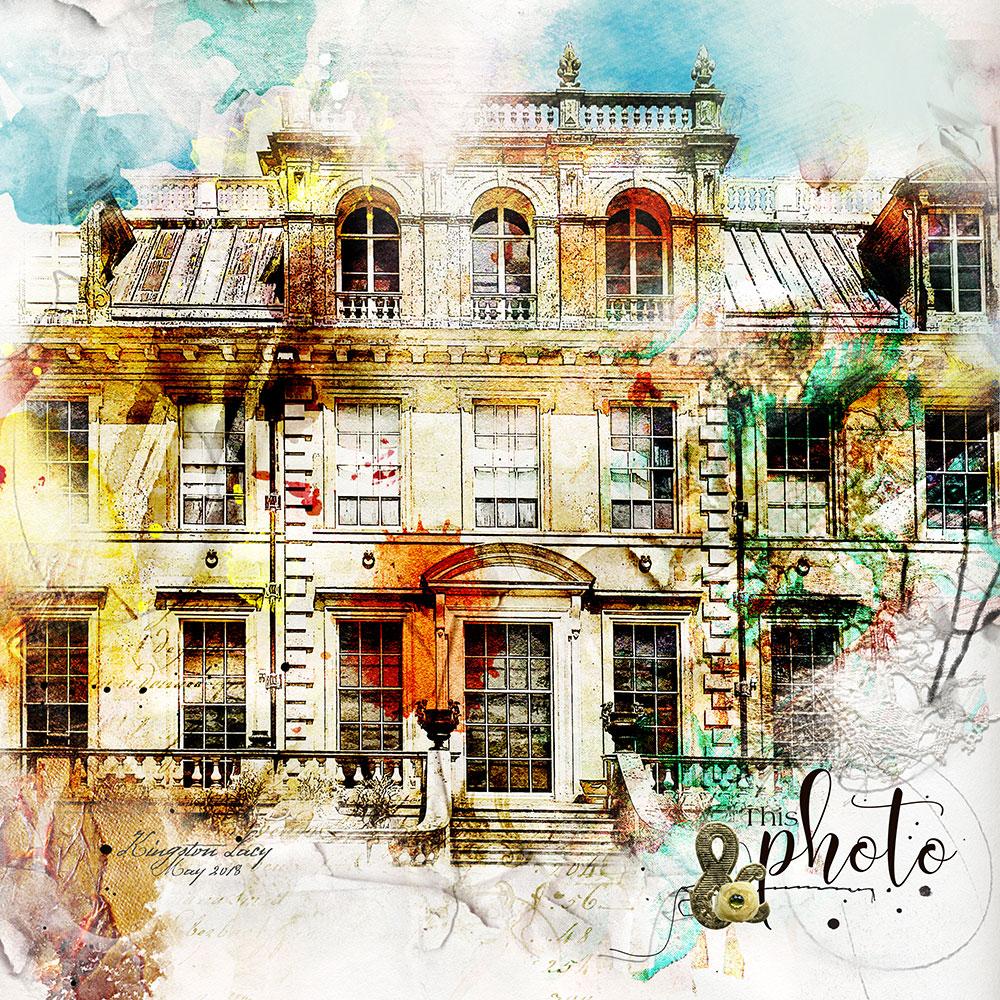 Kingston Lacy | Viv
Artsy with Transfers
Combine Filters and Blending Modes to create stunning compositions.
Apply striking Filters such as Poster Edge to your photos and combine with the Color Burn Blending Mode to create depth and intensity.
I just love how Viv has used the ArtsyTransfers to add 'icing to the cake.'
See also: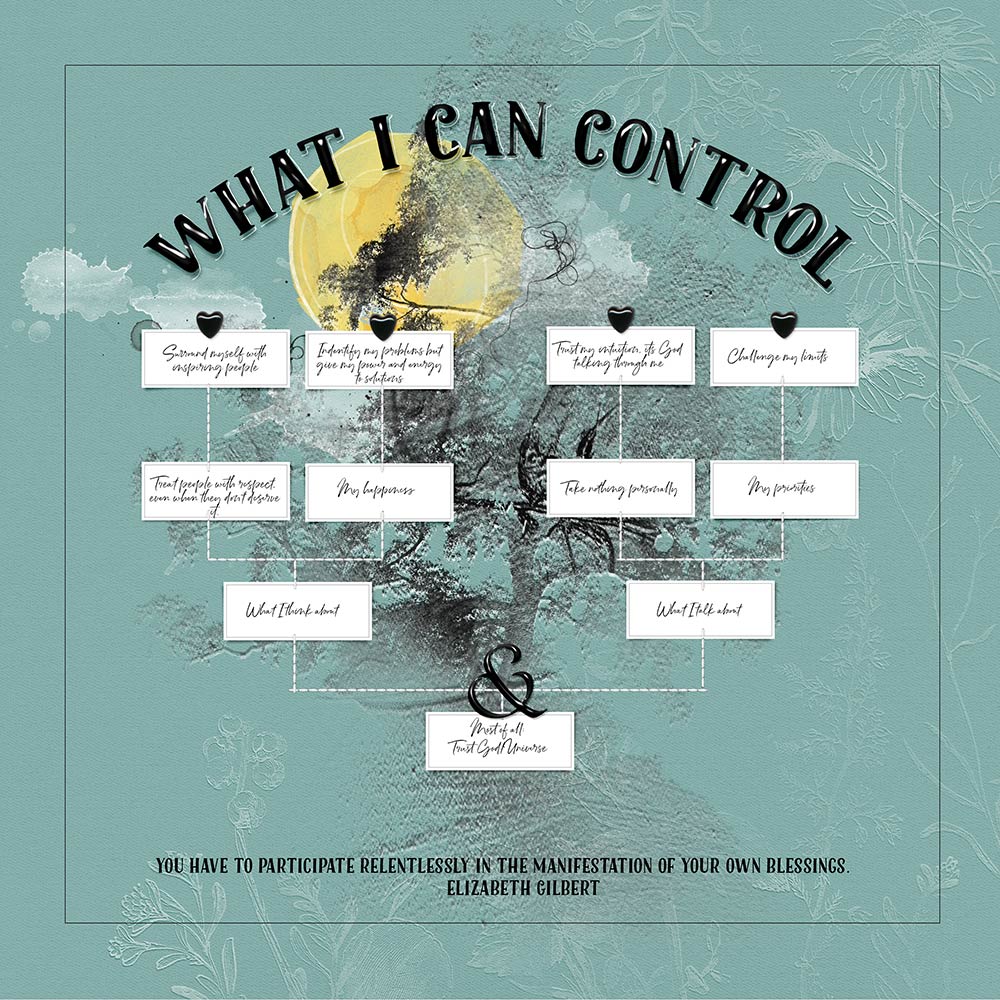 What I Can Control | Barb
Think Outside The Box
Template are just a starting point for your digital artistry and scrapbooking.
You can modify and make changes to the layers to suit the photos you have on hand and stories you wish to tell.
Barb does not have too many heritage photos and so I love that she used her imagination to create this layout.
See also:
Want More Digital Artistry and Scrapbooking Guidance?
Find more Digital Designs Inspiration 05-21 in the AnnaGallery.
We invite you to post your pages and share your digital scrapbooking and artistry endeavors.