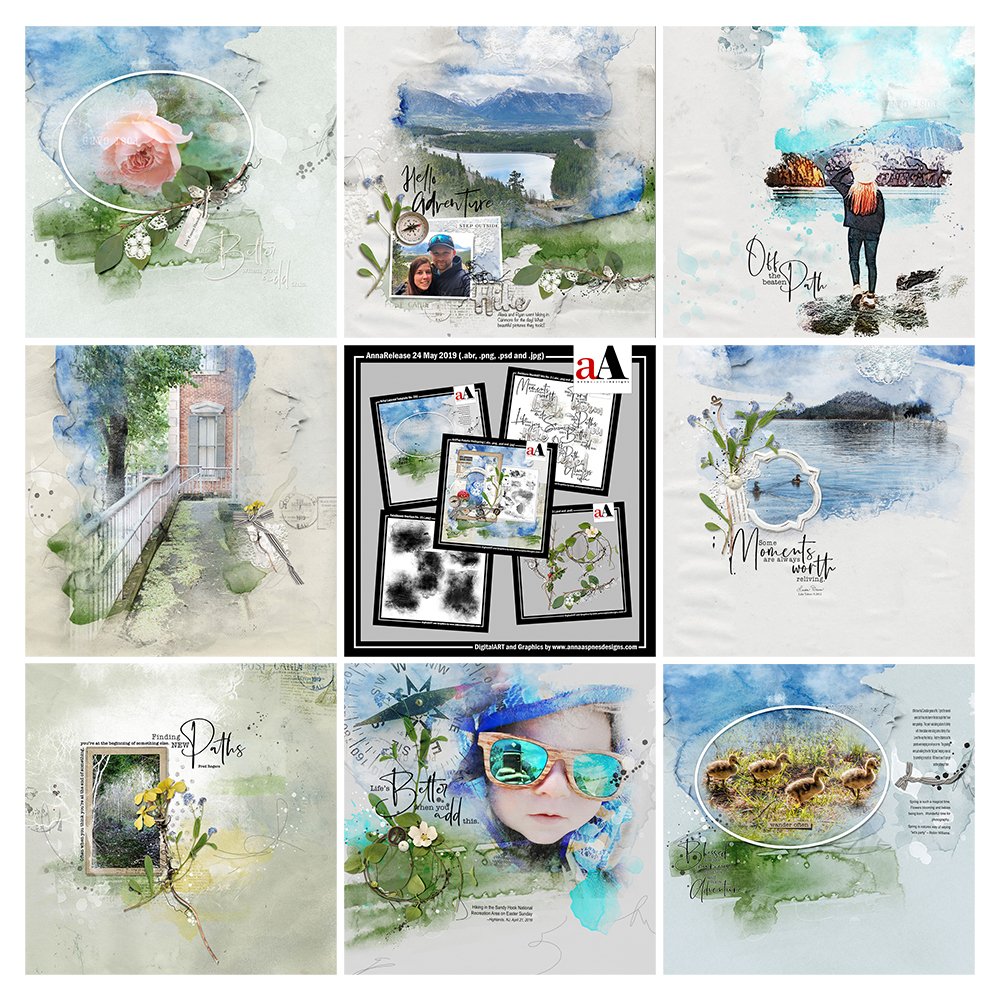 Happy Monday! Today we're sharing digital designs inspiration 05-28.
This inspiration post is intended to give you guidance on using new releases, specials and DigitalART by Anna Aspnes Designs.
Digital Designs Inspiration 05-28
The aA Creative Team members have been making the magic happen with NEW DigitalART products at Anna Aspnes Designs.
More digital designs inspiration can be located in the AnnaGallery and the AnnaTeam Layouts board on Pinterest.
See our Gallery HighLights by clicking on the images to access complete digital design supply lists.
You will also find process notes and digital scrapbooking tutorials from each team member to provide new digital inspiration for using aA DigitalART designs.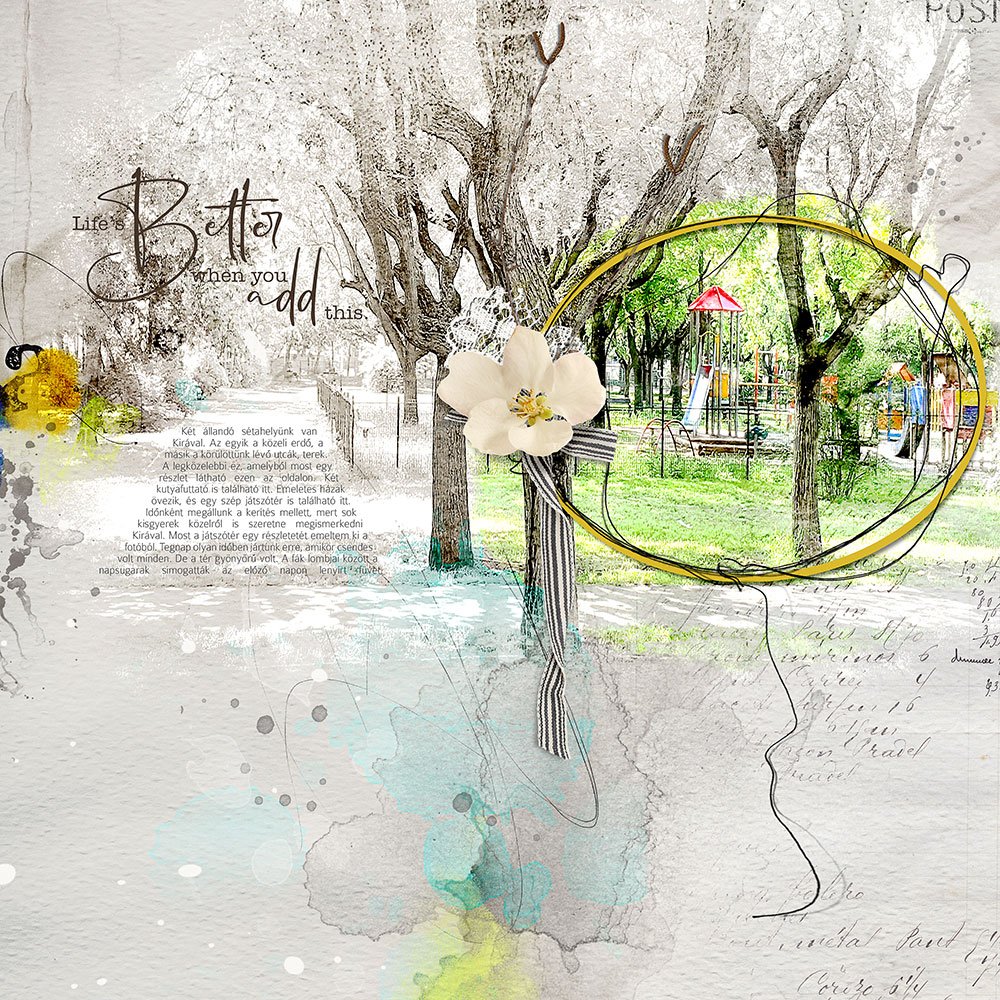 On the Space | Margo
Frame Placement
Use the areas of interest on your photo to guide the placement of your frame & embellishments.
Margo used a colored portion of her photo to highlight the area of interest and guide the placement of the frame.
Notice how she placed the elements to lead the eye in a horizontal page design.
See also: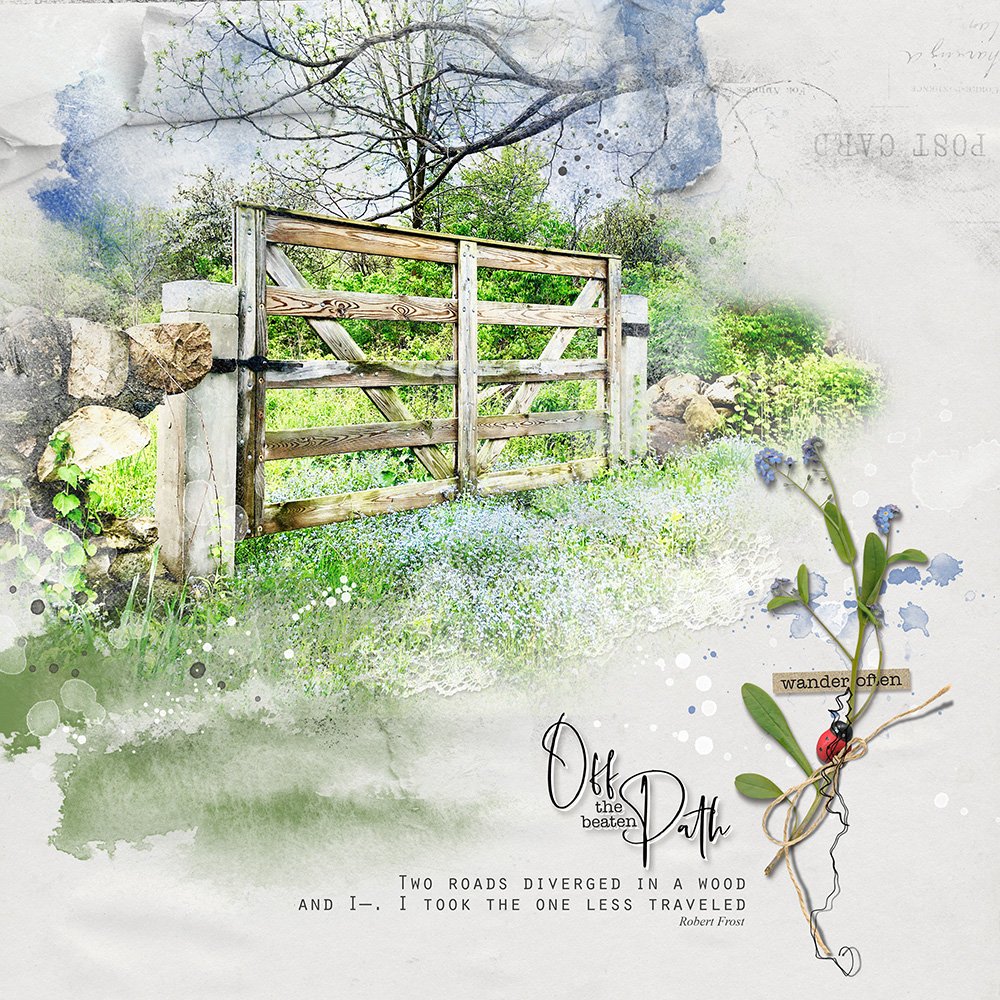 Off the Beaten Path | Miki
Play with Clipping Masks
Blend Your Photo with a Clipping Mask
Clip your photo to a FotoBlendz clipping mask to quickly and easily blend your photos with artsy digital background papers.
Miki used a soft black brush to darken the areas of the mask to emphasize a portion of the photo, showing more depth and color.
See also: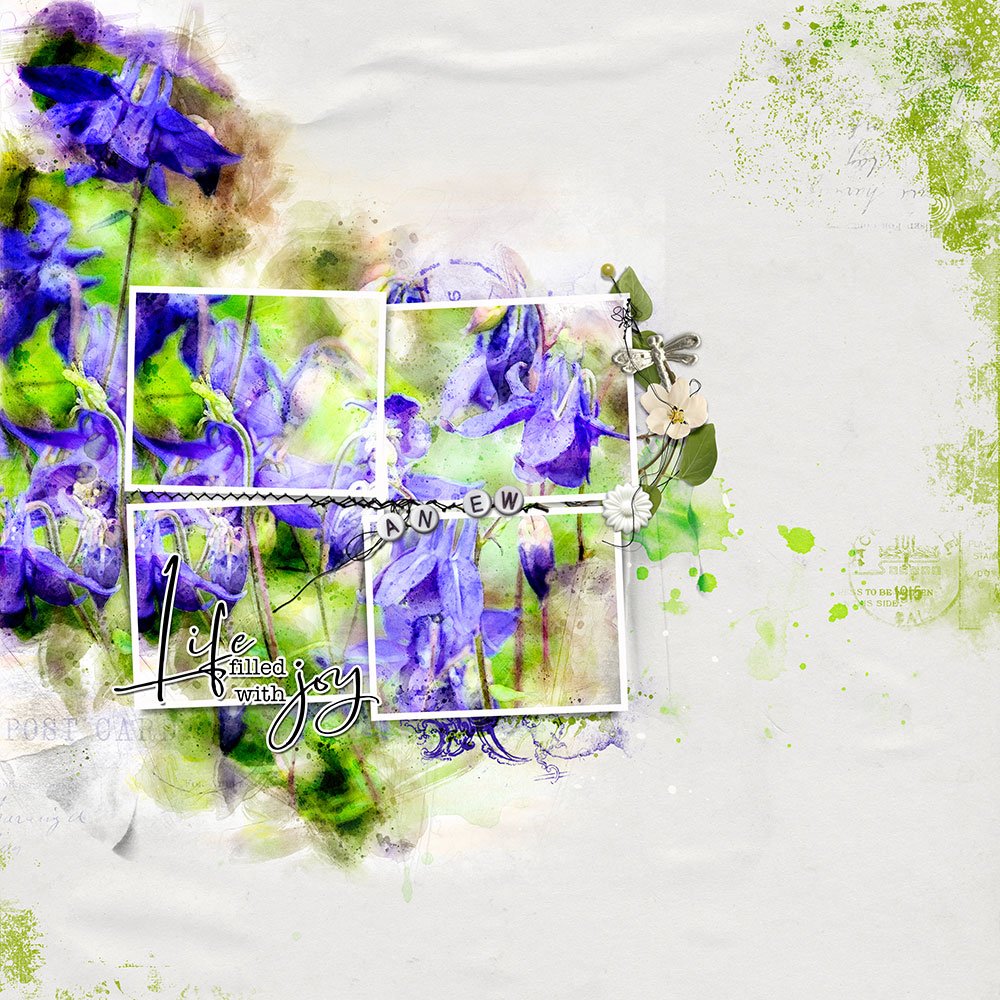 Irish Explosion  | Viv
Photo Spilling
Create a photo spill effect using Clipping Masks and Frames
Place a FotoBlendz Overlay under the frames, clip your photo to the mask layer and customize with brushes as preferred.
Duplicate the image for each frame and clip to the frame's clipping masks.
Notice how Viv also added an inner shadow(Layer-Layer Style-Inner Shadow) to the WordART providing additional dimension.
See also:
Want More Digital Artistry and Scrapbooking Inspiration?
Find more Digital Designs Inspiration in the AnnaGallery and check out the current releases.
We invite you to post your pages and share your digital scrapbooking and artistry layouts so we can cheer you on.