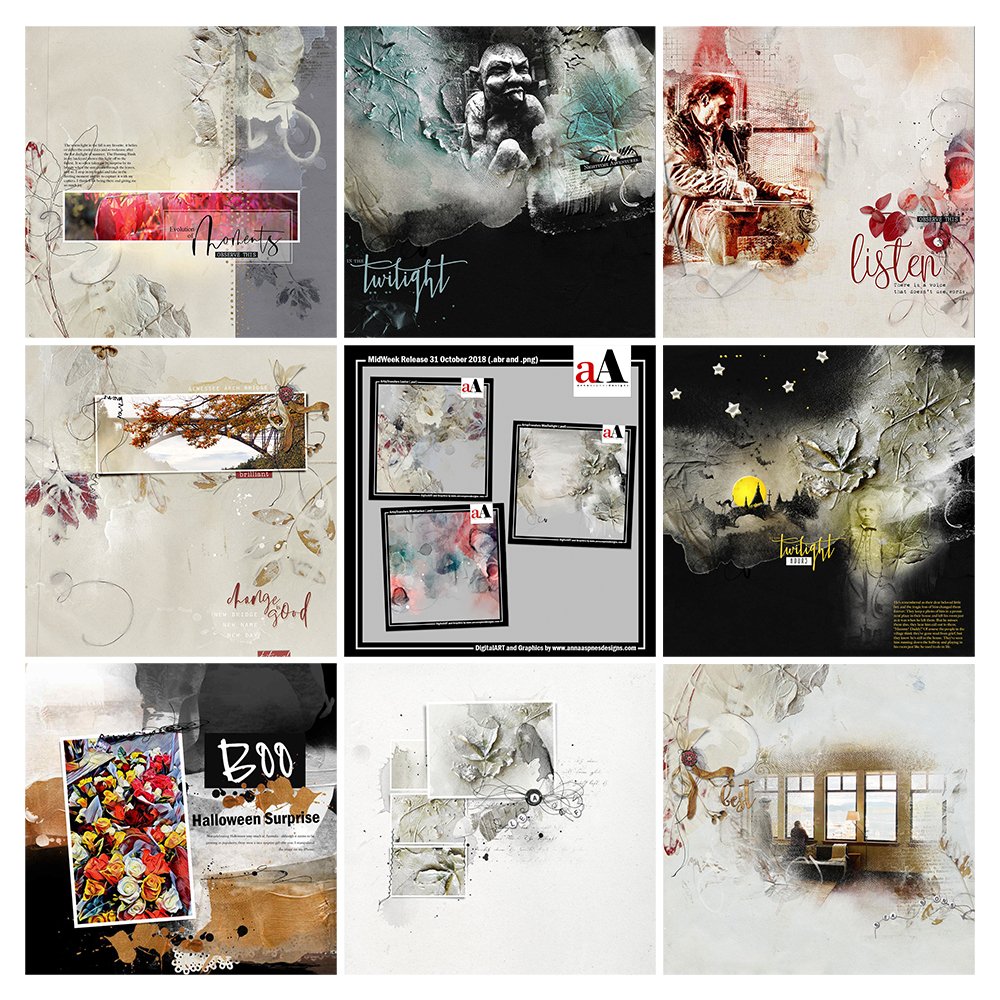 Happy Monday! Today we're sharing digital designs inspiration 11-05.
This inspiration post is intended to give you guidance on using new releases, specials and DigitalART by Anna Aspnes Designs.
Digital Designs Inspiration 11-05
The aA Creative Team members have been making the magic happen with NEW DigitalART products at Anna Aspnes Designs.
More digital designs inspiration can be located in the AnnaGallery and  the AnnaTeam Layouts board on Pinterest.
See our Gallery HighLights by clicking on the images to access complete digital design supply lists.
You will also find process notes and digital scrapbooking tutorials from each team member to provide new digital inspiration for using aA DigitalART designs.
City Memories | Beverly
Blend with Color
Change the Blending Modes of the ArtsyTransfer layers to blend color into black and white imagery.
Notice how this add depth and visual interest to a digital artistry or scrapbooking layout via the principle of tension.
I love the contrast between the very minimalist black and white photo augmented with color.
See also: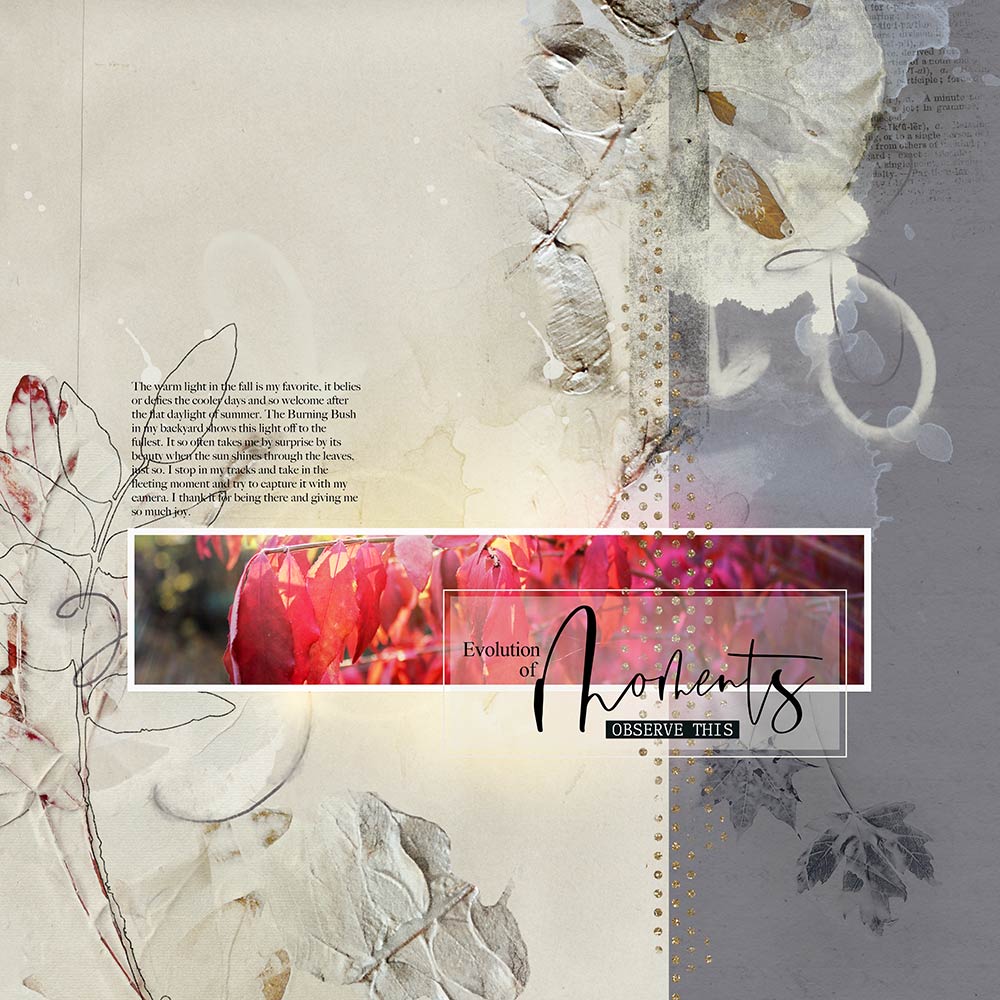 Evolution of Moments | Barbara
Mix It Up
Combine and incorporate opposing styles, elements and lines.
Notice how Barbara brought together artsy and graphic styles, created contrast via vertical and horizontal lines and really pushed the boundaries with her element shapes and sizes.
The long narrow frame is so different and unexpected.
Se also: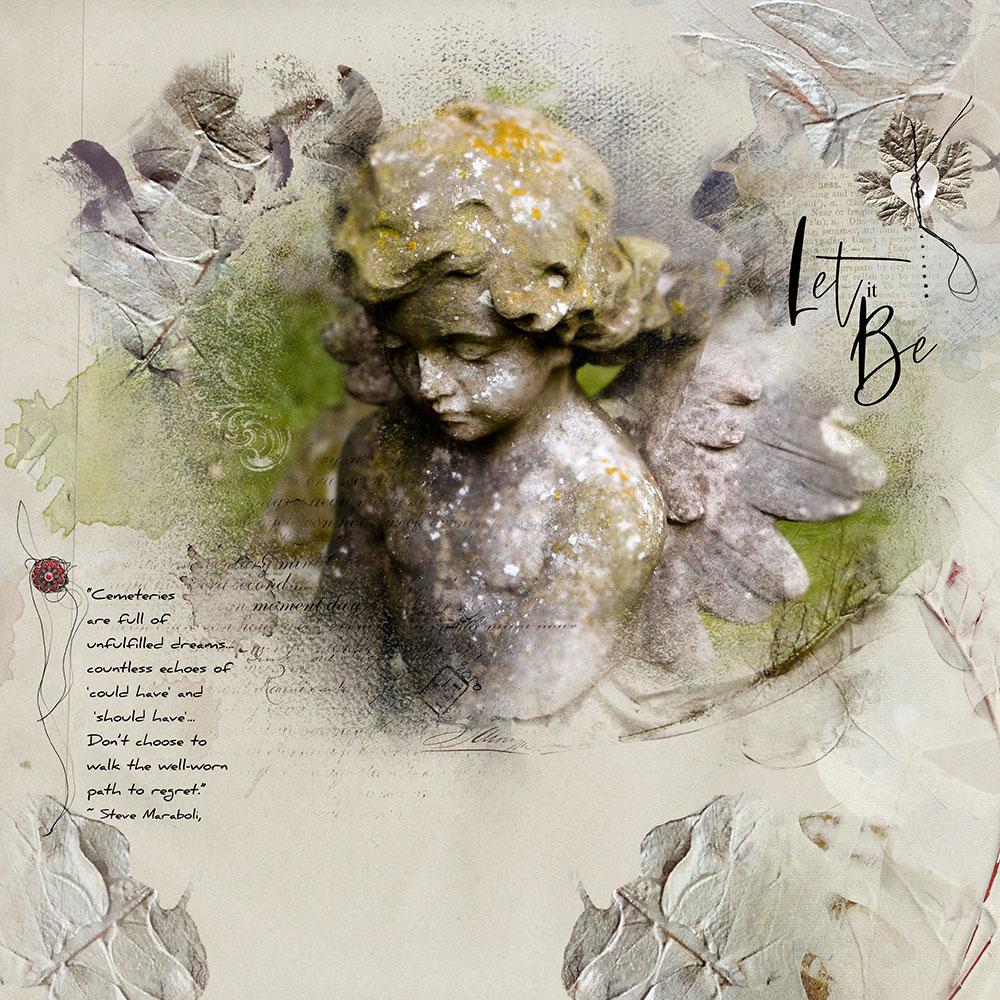 Graveyard | Viv
FotoBlendz Focus
Clip your photo to a FotoBlendz Clipping Mask and use Filters and Blending Modes to create focus.
Viv clipped my her image to the mask, duplicated it, before applying a Soft Light Blending Mode and Gaussian Blur Filter.
Areas of the blurred layer were masked to create a Bokeh background and crisp focal point.
See also:
Want more DigitalART Inspiration?
Check out the AnnaGallery for more Digital Designs Inspiration 11-02.
We invite you to post your pages and share your digital scrapbooking and artistry endeavors.