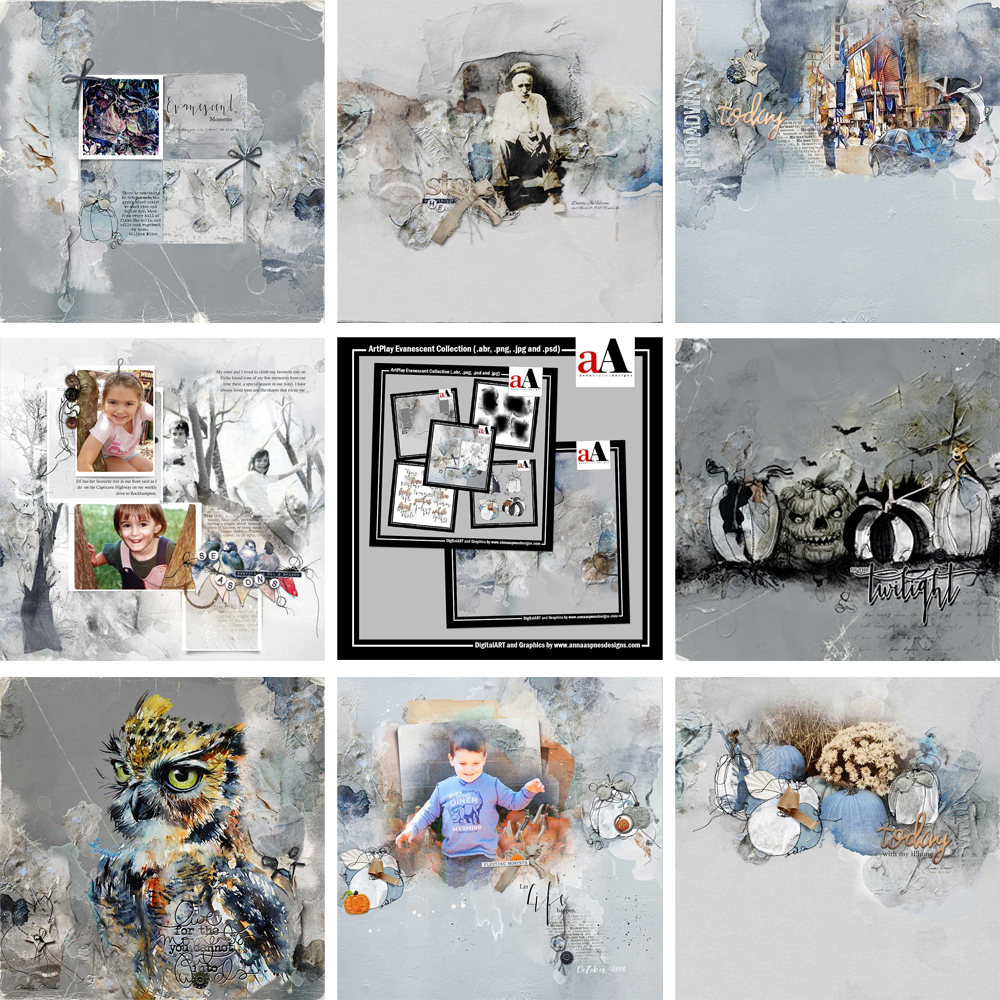 ArtPlay Evanescent Inspiration post for digital scrapbooking and photo artistry in Adobe Photoshop and Elements.
The purpose of this post is to provide inspiration for using the ArtPlay Palette Evanescent and coordinating digital assets.
ArtPlay Evanescent Inspiration
1. Color Coordinated Embellishments
Add elements in bright accent colors to support your photo photos IN YOUR DIGITAL SCRAPBOOKING PAGES.
Identify the bright Accent colors that exist sparingly but also catch the eye in your photos.
Select and place color coordinating embellishments to create a Visual Triangle in your photo artistry layout design.
Notice how Miki has also made her Selections according to motif and theme of her modern memory keeping page.
SEE ALSO:
2. Combine with FotoInspired
Combine frames from FotoInspired Templates with layered elements to create a dimensional focal point IN YOUR DIGITAL SCRAPBOOKING PAGES.
SEE ALSO:
3. Anchor Your Photo
Place digital elements either side of a blended photo anchor your image IN YOUR DIGITAL SCRAPBOOKING PAGES.
Blend your photo by applying Blending Modes and applying the Layer Mask plus Brushes technique.
Place transfers and overlays from the ArtPlay Palette Evanescent on the edges of your digital scrapbooking layout to Anchor your image.
We also love how Heather incorporated the clever Symbolism of using numbers in her digital scrapbooking page.
SEE ALSO:
More Inspiration
Click on the images below to access complete digital design supply lists and process notes.
ArtPlay Evanescent Collection

Silver leaves and blue pumpkins add a cool twist on this classic digital scrapbooking and photo artistry collection.
Includes:
See also:
Want More Digital Scrapbooking and Photo Artistry Inspiration?