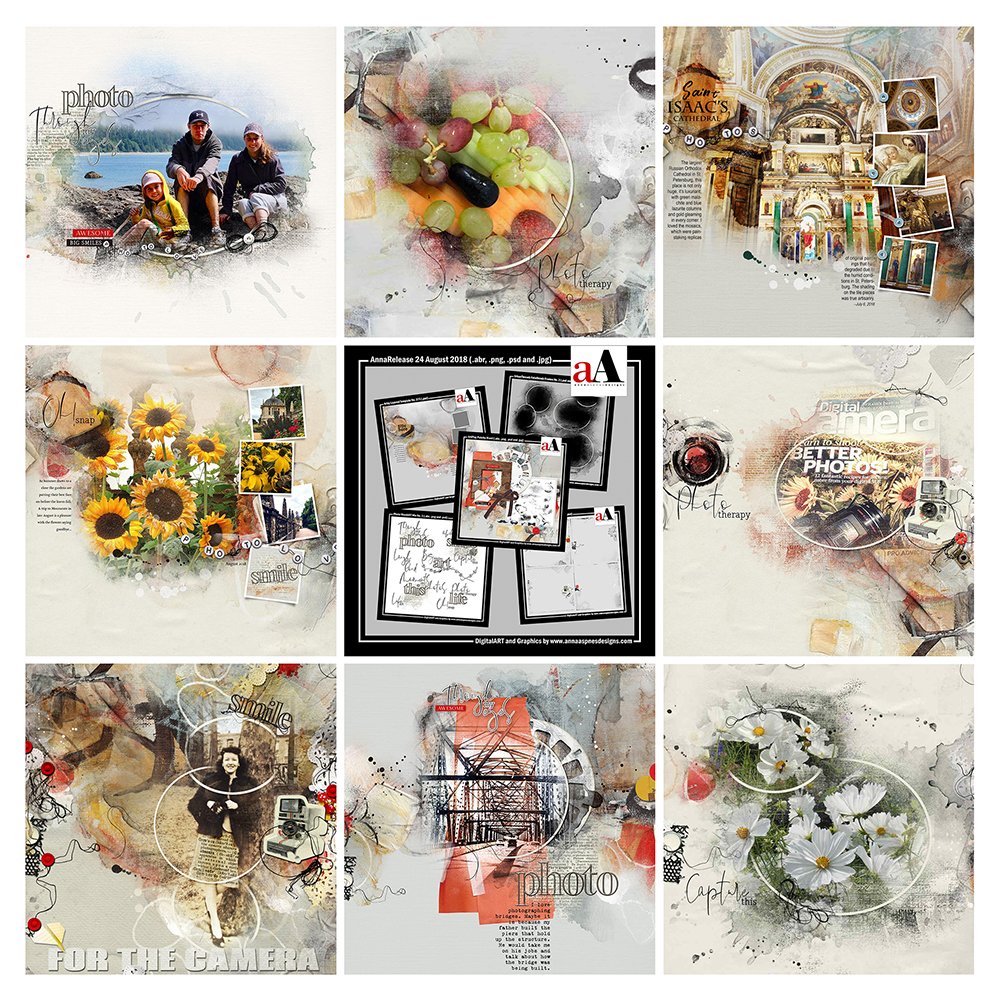 Happy Monday! Today we're sharing Digital Designs Inspiration Riant. 
AnnaRelease Riant, is the latest collection of digital designs for scrapbookers, photographers, artists and crafters to be released into the Anna Aspnes Designs store prior to me departure.
AnnaRelease Riant
The aA Creative Team have been inspired by the ArtPlay Palette Riant to inject a little cheer into their artistry.
More digital designs inspiration Riant of course, can be located in the AnnaGallery.
Note that the AnnaRelease bundled option is only available until August 31, 2018 at 9am EDT..
Click on the image below to view more digital designs inspiration 'Riant' or visit the AnnaTeam Layouts board on Pinterest.
Digital Designs Inspiration Riant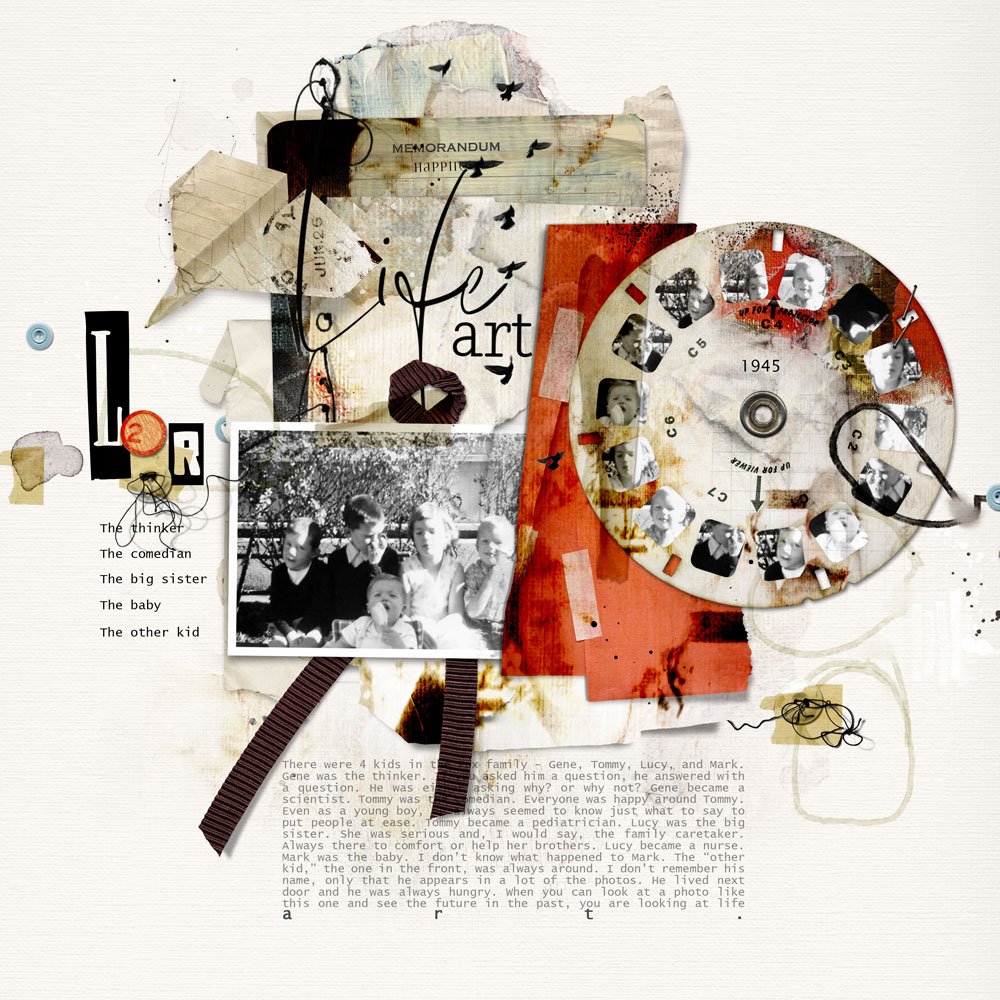 Life Art | Adryane
Clipping Mask Magic
Customize elements via the clipping mask function in Adobe Photoshop and Elements.
Place Transfers and Overlays from ArtPlay Palettes directly above an element layer in the Layers Panel and then clip them to the element of your choice using the clipping mask function  (Layer> Create Clipping Mask.)
Notice how Adryane has embellished the frame element in this way and applied Blending Modes as preferred.
See also: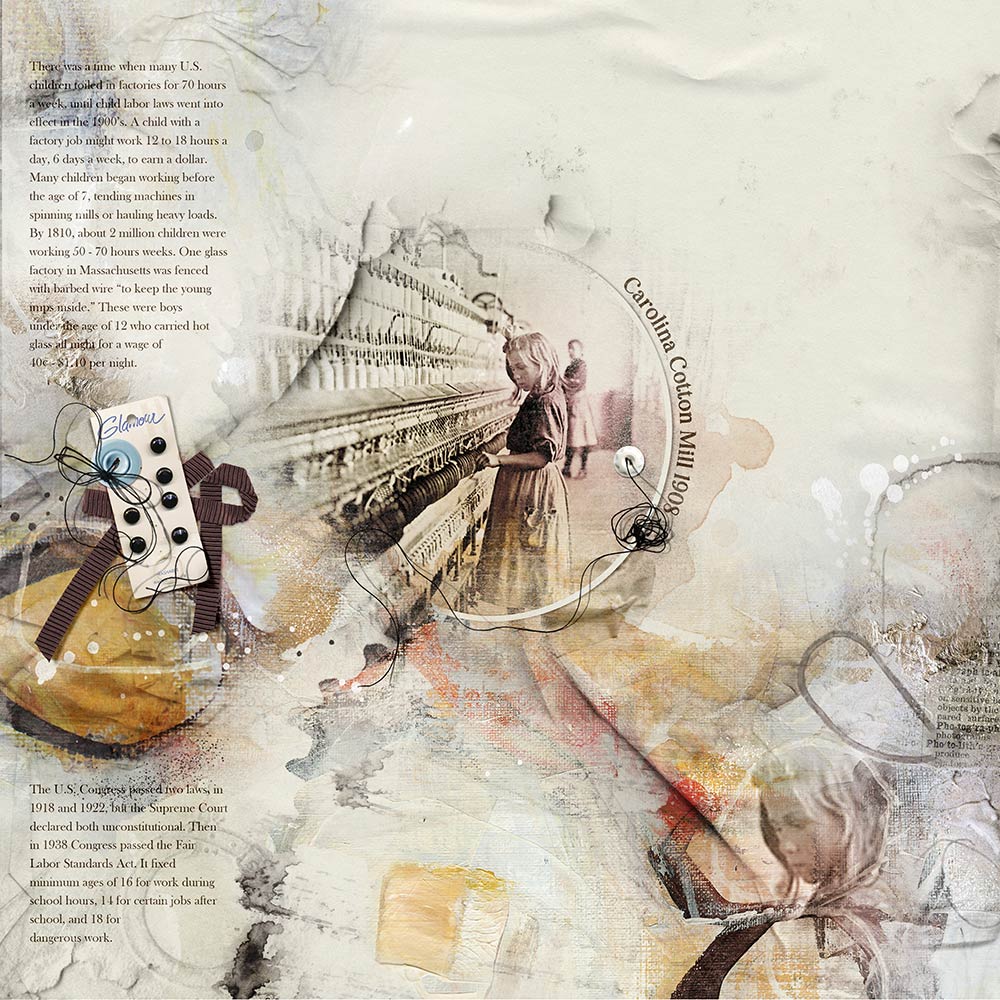 Cotton Mill | Barbara
Text on a Path
Create curved text to support and enhance the lines of curved framed.
See this Text on a Path tutorial for further guidance.
Love how the text supports all the other circle shapes in the design.
See also: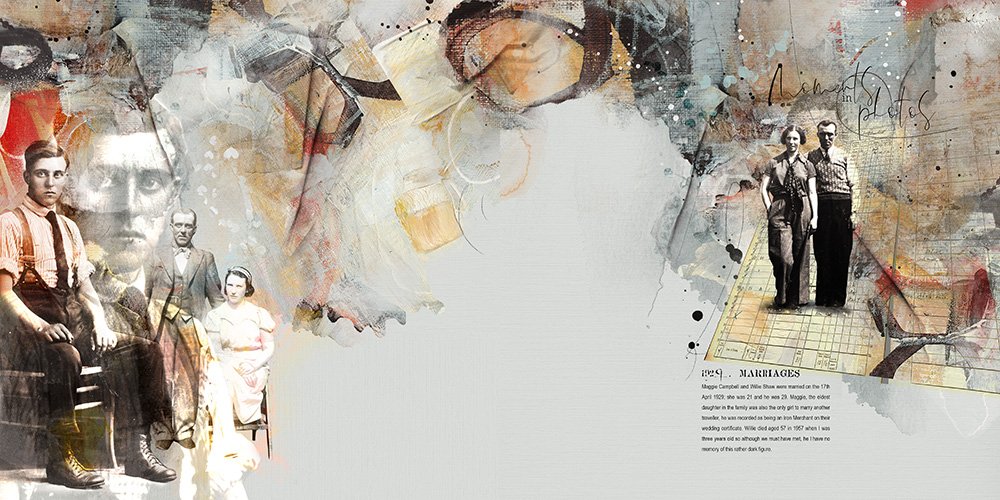 The Shaws | Fiona
Different Perspective
Change the perspective to provide variation in the angles of your artsy digital scrapbooking or artistry design.
Use the Perspective Tool (Transform Tools) to adjust the perspective of an element to add TENSION.
Love how Fiona has used this approach to create a foundation for one of her focal points.
See also:
Want More Digital Artistry and Scrapbooking Guidance?
Find more Digital Designs Inspiration Riant in the AnnaGallery.
We invite you to post your pages and share your digital scrapbooking and artistry endeavors.