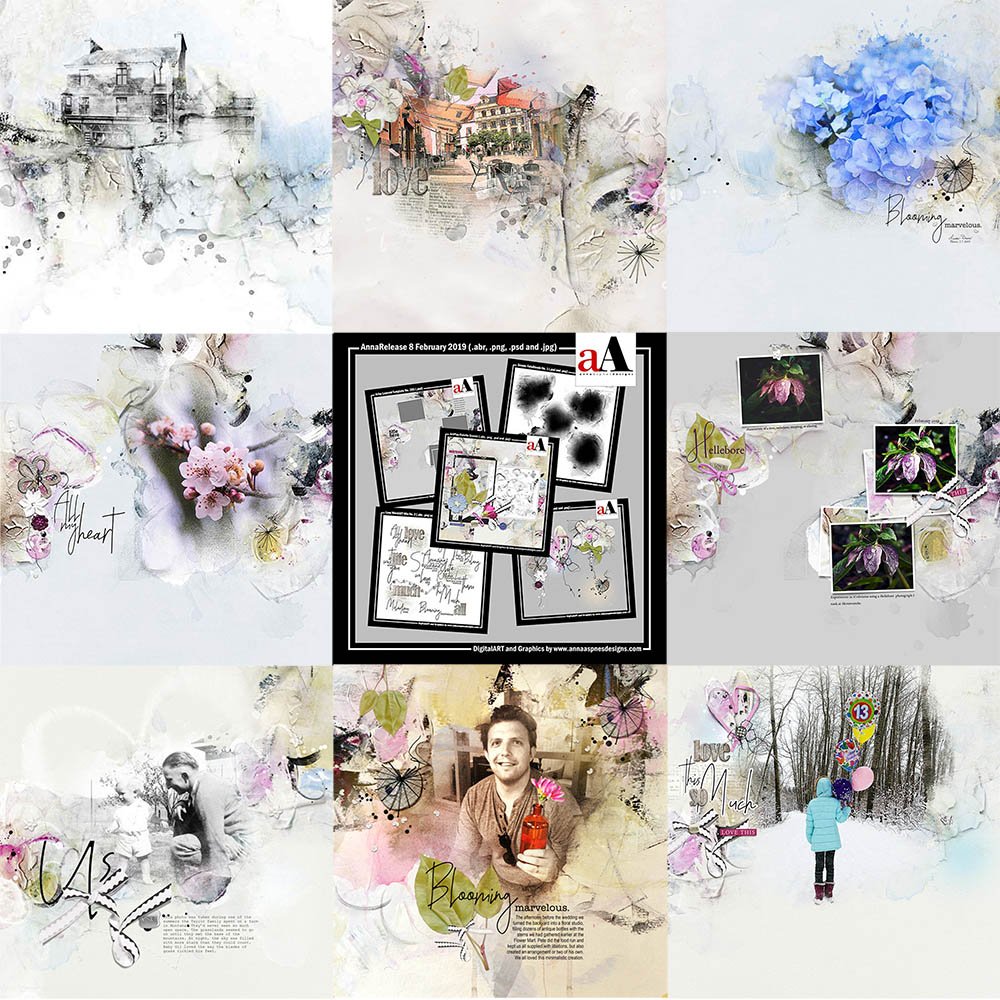 Happy Monday! Today we're sharing Digital Designs Inspiration Sirenic. 
ArtPlay Palette Sirenic Collection, is the latest collection of 'melodious' digital designs for scrapbookers, photographers, artists and crafters to be released into the Anna Aspnes Designs store.
The aA Creative Team adding a little love to their artistry with ArtPlay Palette Sirenic and supporting products.
More digital designs inspiration Sirenic, of course, can be located in the AnnaGallery.
Note that the AnnaRelease bundled option is only available until February 15th at 9am EST.
Click on the image below to view more digital designs inspiration 'Sirenic' or visit the AnnaTeam Layouts board on Pinterest.
ArtPlay Palette Sirenic Collection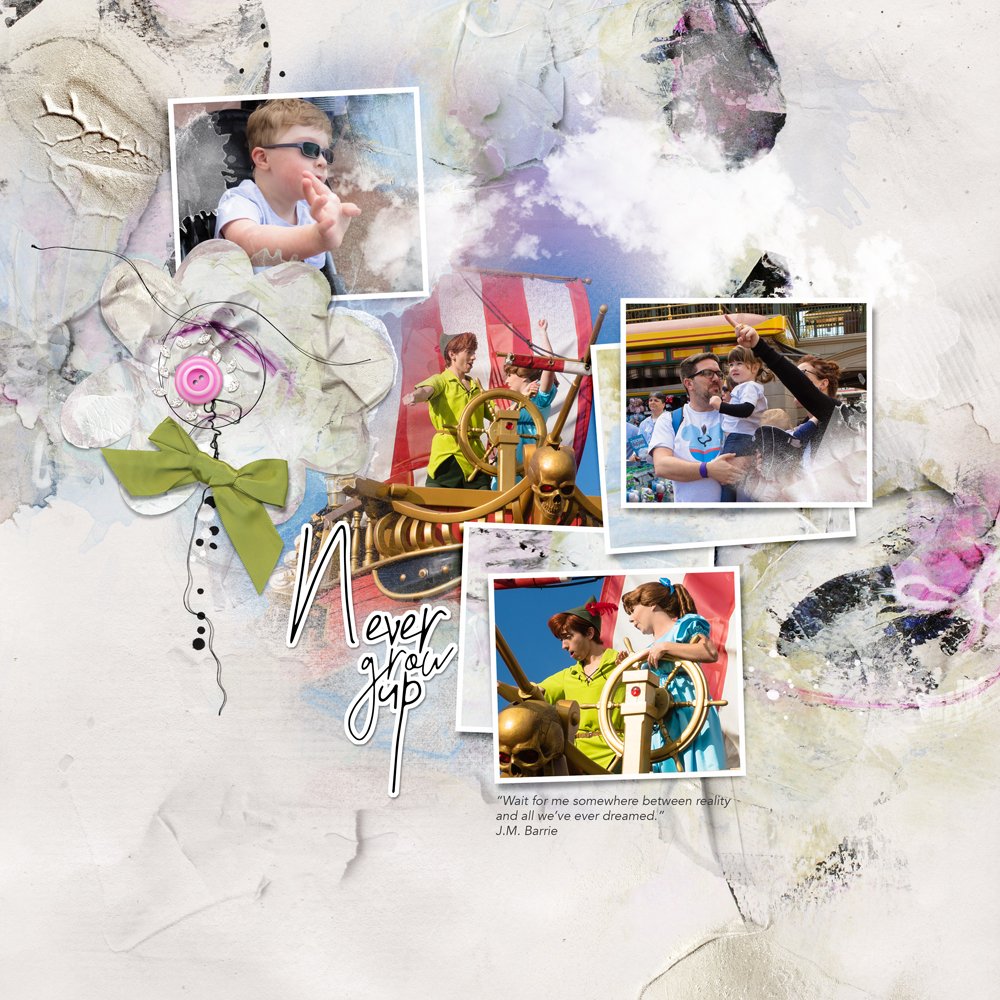 Add FotoBlendz to Artsy Templates
Marnie moved the FotoBlendz layer(s) onto her layout beneath the frames photo layers.
She then clipped her image to the mask layers to Blend the photo in here digital scrapbooking page.
Notice how the blended photo connects all the framed images to create a single Focal Point.
See also: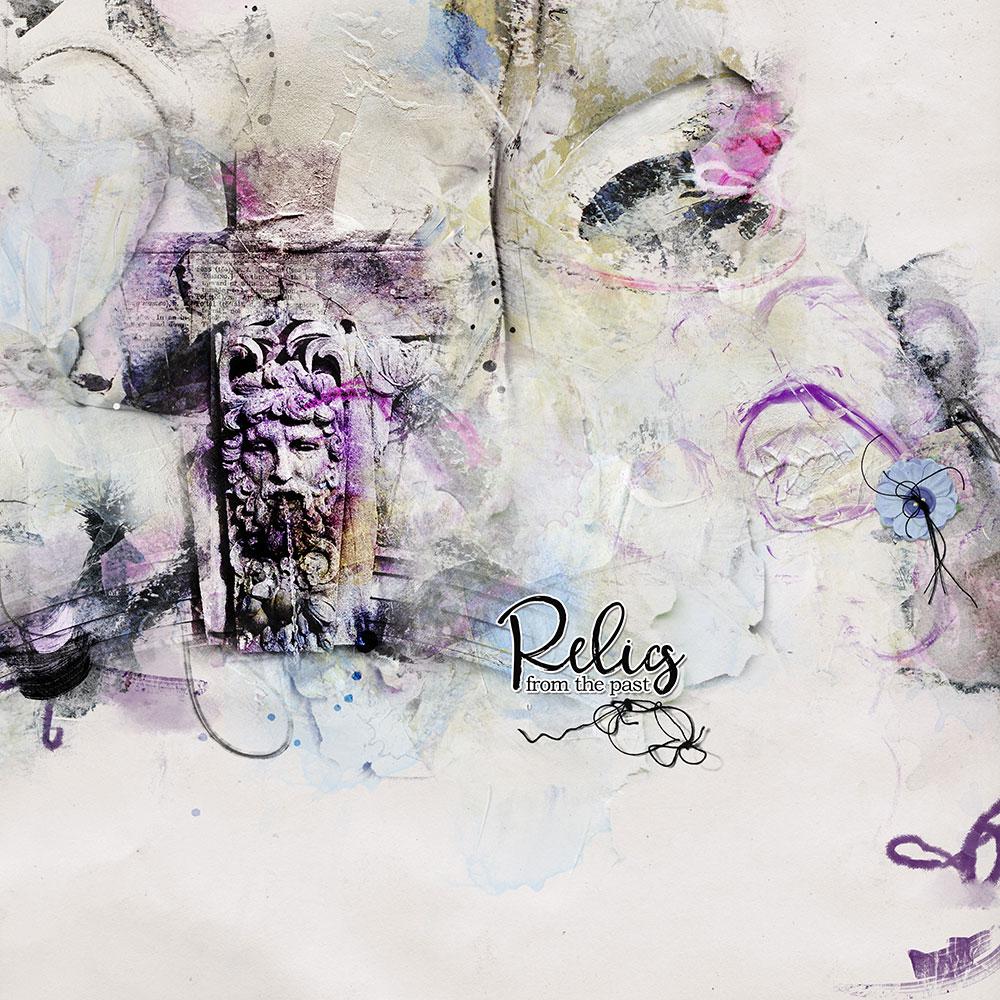 Blending Mode Photos
Add Blending Modes to your photos to allow the underlying artistry to shine through your images.
Blend your photo using a FotoBlendz Clipping Mask.
Then apply a Blending Mode, such as Color Burn, Hard Light, Multiply or Overlay, to the FotoBlendz mask layer, to yield different results.
I love how Viv has converted her photo to black and white to allow the Colors of this collection to shine.
See also: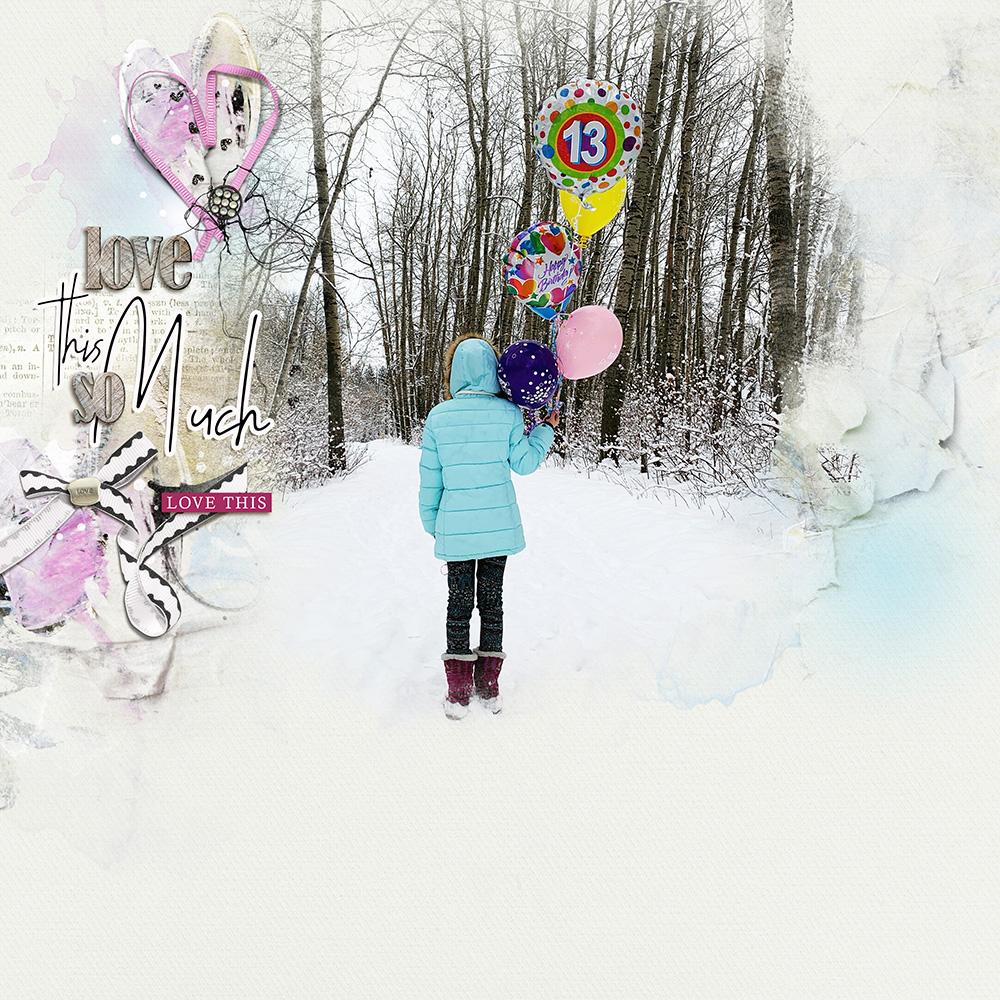 Support The Theme
Enhance the focal point of your layout with supporting elements.
Heather creates an embellished title that Mirrors the balloons in her focal image.
This creates Visual Interest and Repetition that emphasizes the theme of her artsy digital scrapbooking layout.
Notice the Shape, Lines and Height of the title embellishment, and how these translate to her Focal Point.
See also:
Want More Digital Artistry and Scrapbooking Inspiration?
Find more Digital Designs Inspiration Sirenic in the AnnaGallery.
We invite you to post your pages and share your digital scrapbooking and artistry adventures.