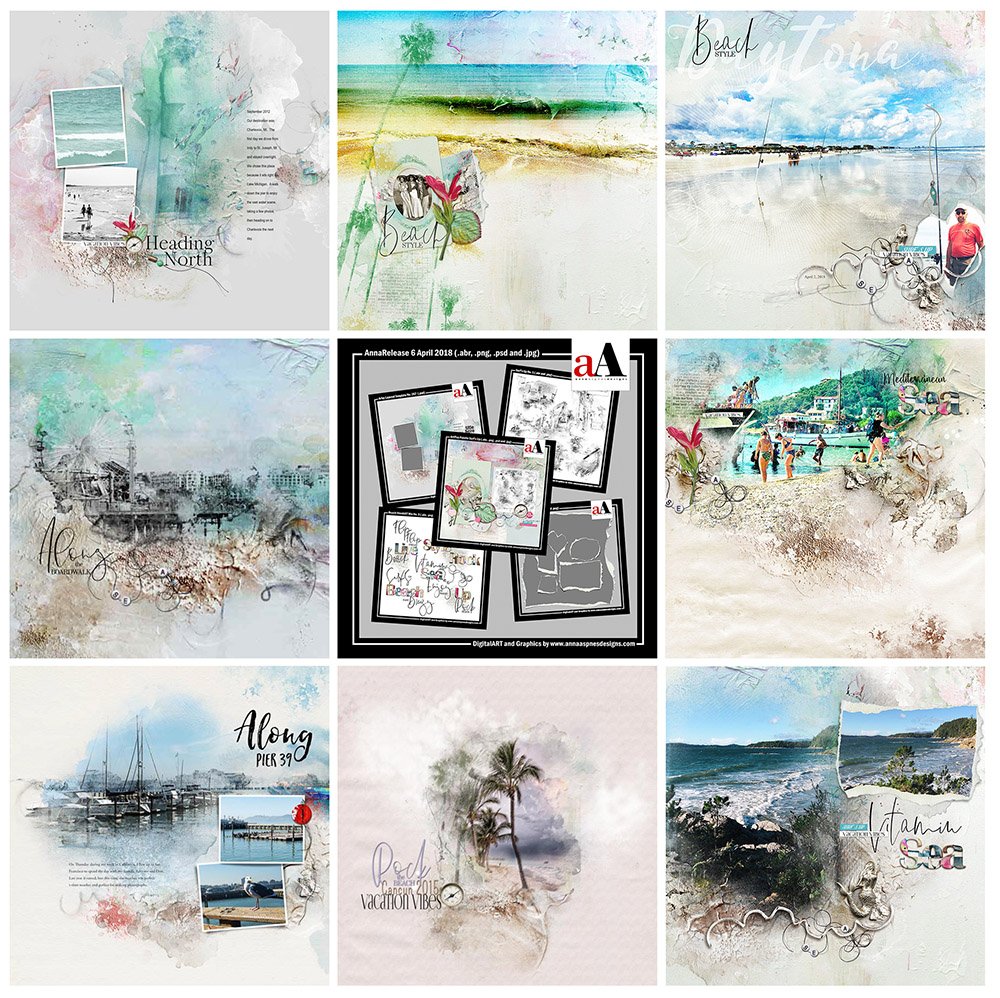 Happy Monday! Today we're sharing Digital Designs Inspiration Surf's Up. 
AnnaRelease Surf's Up is the newest collection of digital designs for scrapbookers, photographers, artists and crafters to be released into the Anna Aspnes Designs store.
AnnaRelease Surf's Up
The aA Creative Team members have been surfing the creative wave with the NEW ArtPlay Palette Surf's Up and supporting DigitalART products.
More digital designs inspiration Surf's Up of course, can be located in the AnnaGallery.
Note that the AnnaRelease bundled option is available for ONE WEEK ONLY.
Click on the image below to view more digital designs inspiration 'Surf's Up' or visit the AnnaTeam Layouts board on Pinterest.
Digital Designs Inspiration Surf's Up
Pleasant Bay | Laura
Modify Color
Adjust the color of your DigitalART supplies to coordinate better with your photos.
Use Levels, Curves and/or the Hue/Saturation Tools in Photoshop and Elements to make those color shifts.
Notice how Laura has added a vintage feel to her page by darkening her DigitalART selections.
See also: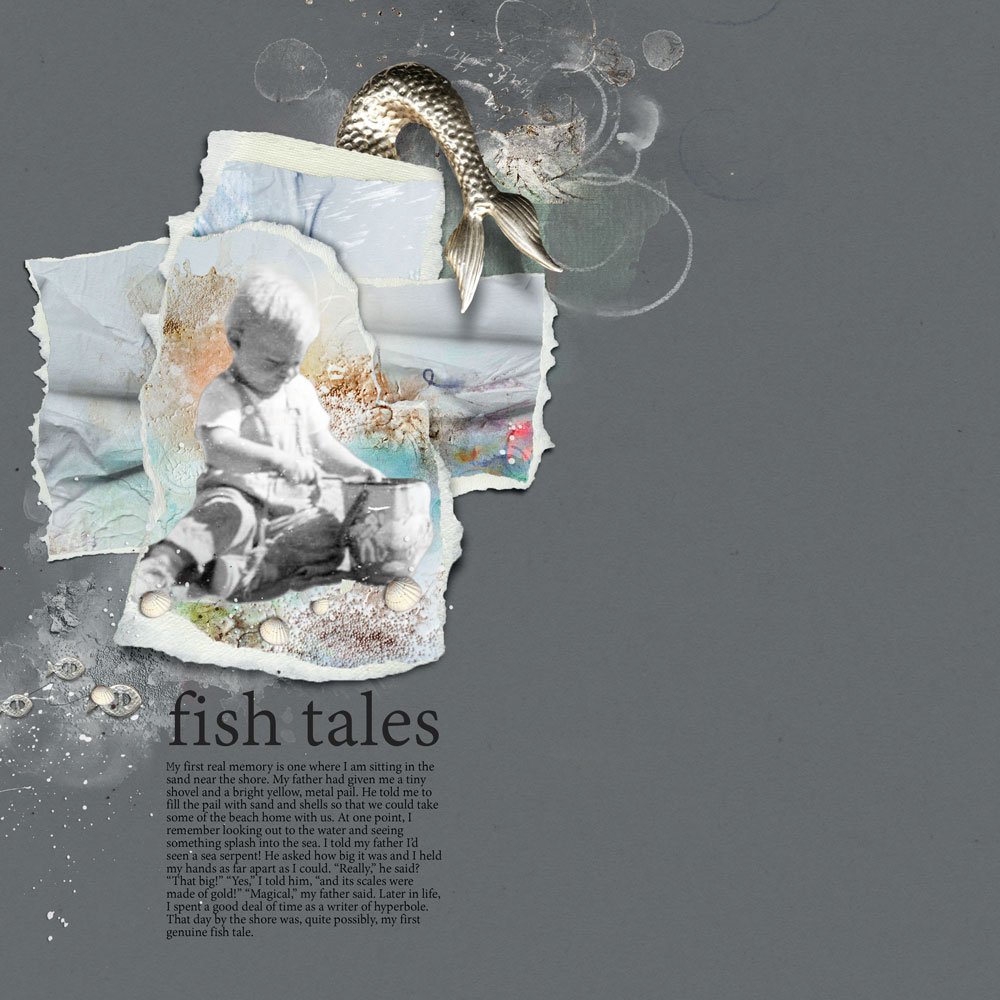 Fish Tales | Adryane
Rotate and Modify
Adjust the rotation of elements, and modify them, to add tension and change the perspective.
Tension excites the eye, adds an element of surprise and visual interest to your layouts.
Notice how Adryane rotated the mermaid by 180 degrees and used just the tail of the element.
See also: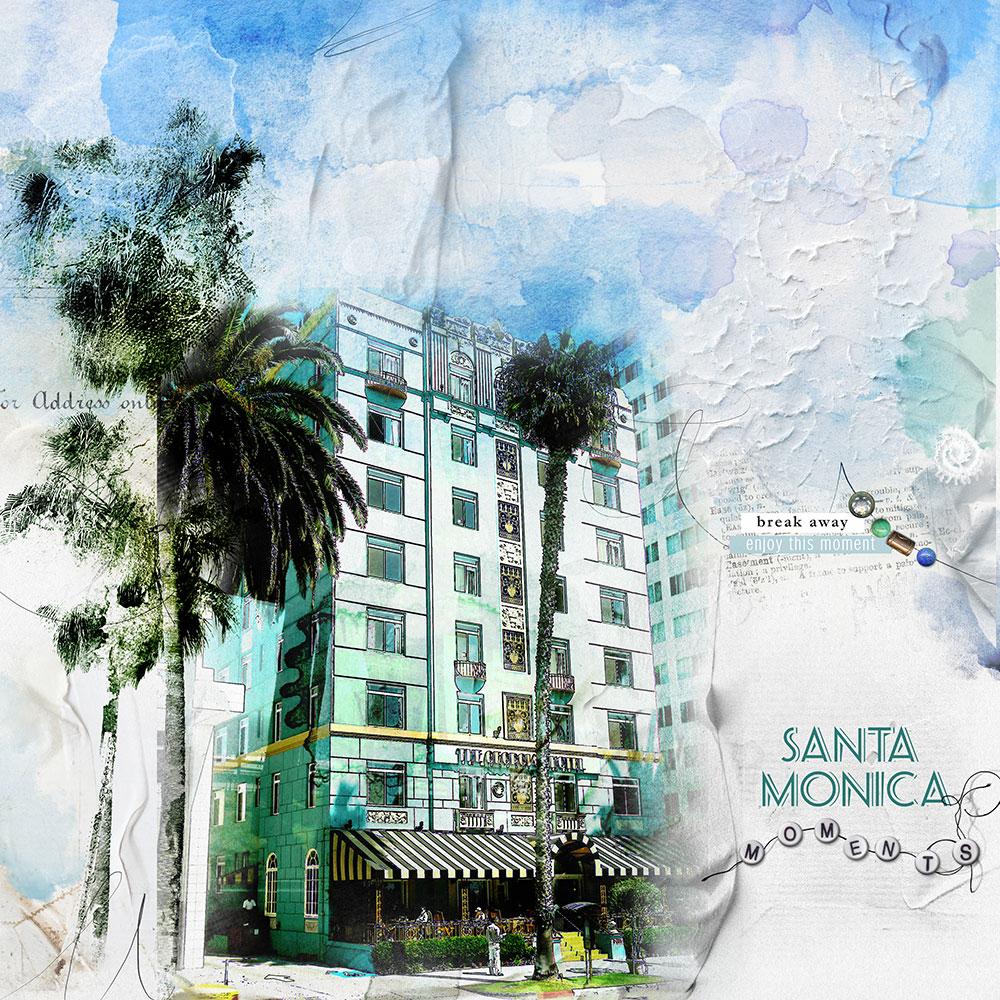 Santa Monica | Viv
Custom Transfers
Create a custom transfer using the Clipping Mask function in Adobe Photoshop and Elements.
Clip a photo or digital paper to a brush layer of your choice.
Notice how Viv has clipped a palm tree image to a Palm Tree brush to add visual interest to her page.
Also see:
Want More Digital Artistry and Scrapbooking Guidance?
Learn more about aA Club Critique 2018.
Find more Digital Designs Inspiration Surf's Up in the AnnaGallery.
We invite you to post your pages and share your digital scrapbooking and artistry adventures.