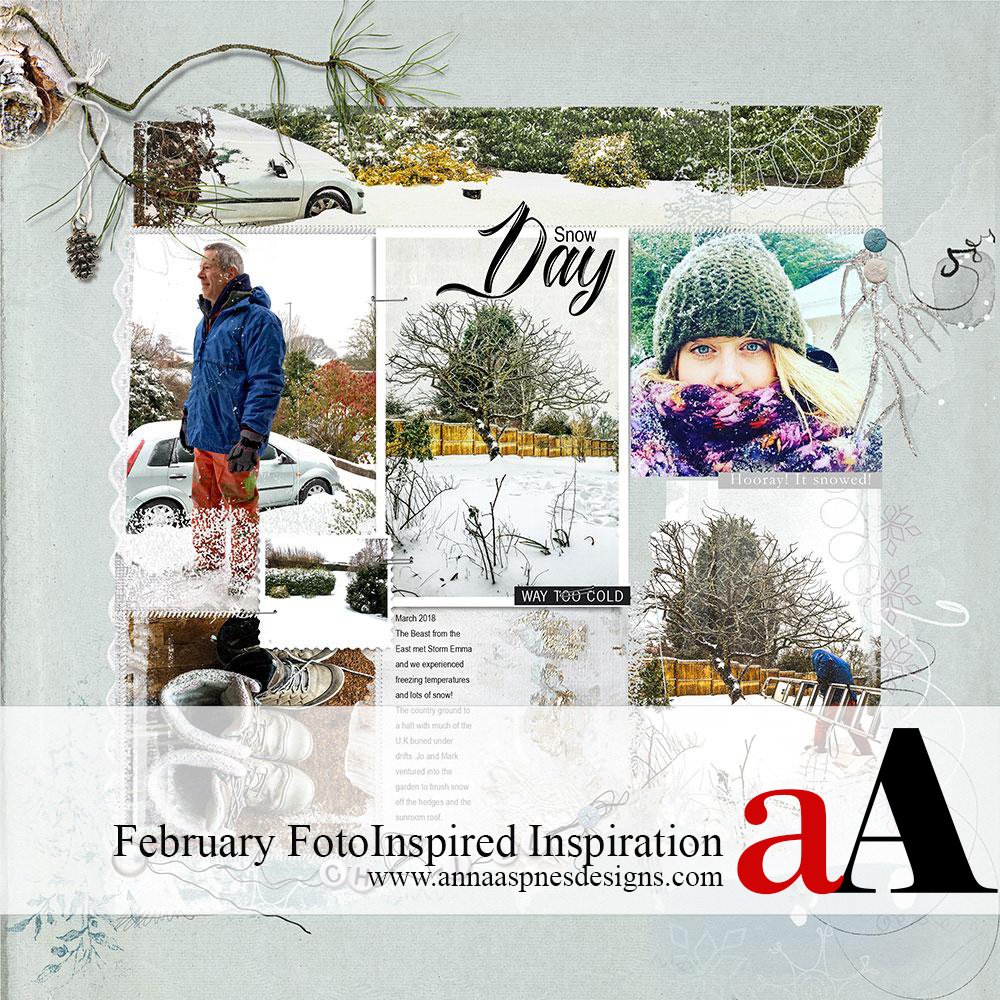 FotoInspired Inspiration February 2018 has arrived.
I shared a post last month about my FotoInspired 2018 plans, as well as current efforts to catch up on my unfinished 2016 project.
Keep up with my progress and join the dedicated FotoInspired community on Facebook.
The aA Creative Team is back sharing February FotoInspired Inspiration.
There's nothing like a monthly check-in to maintain accountability.
FotoInspired Inspiration February 2018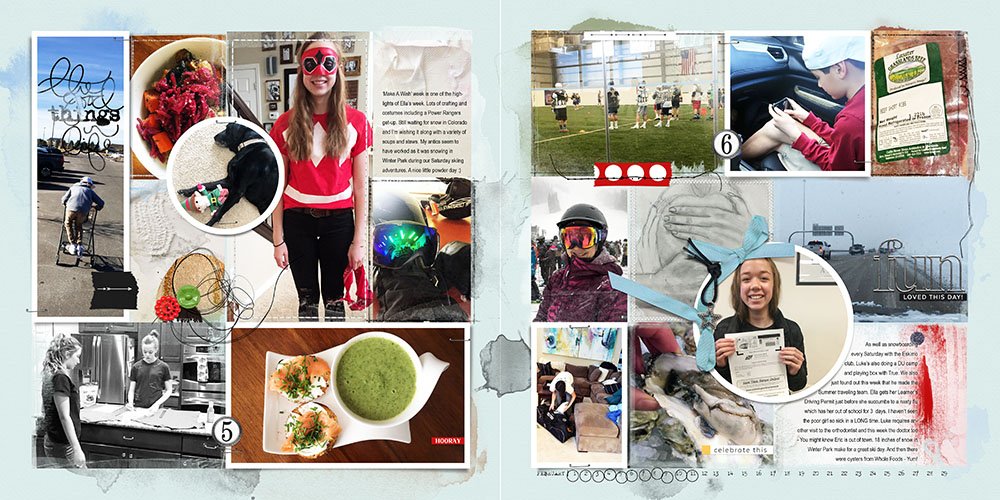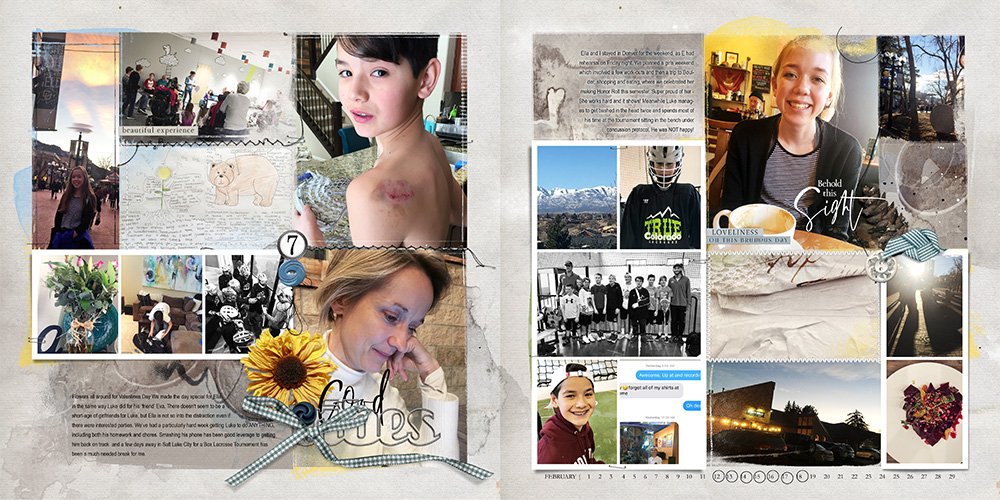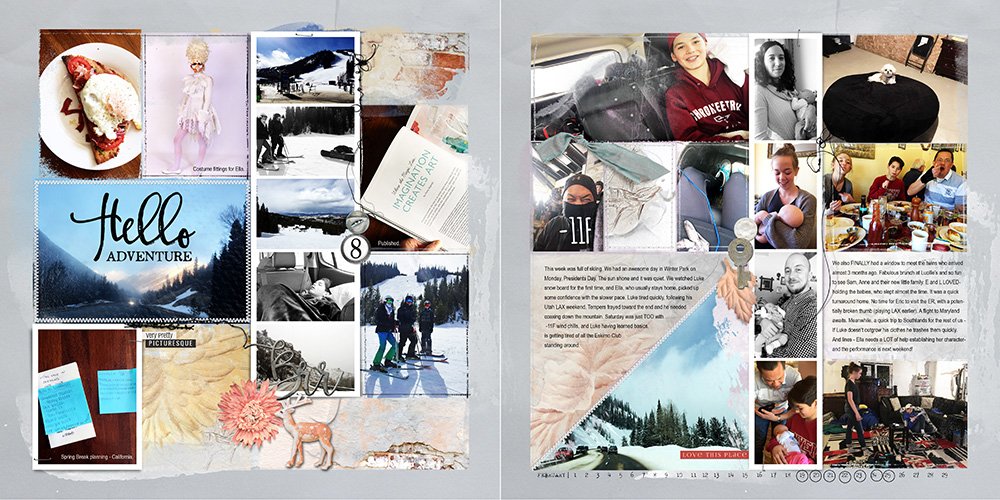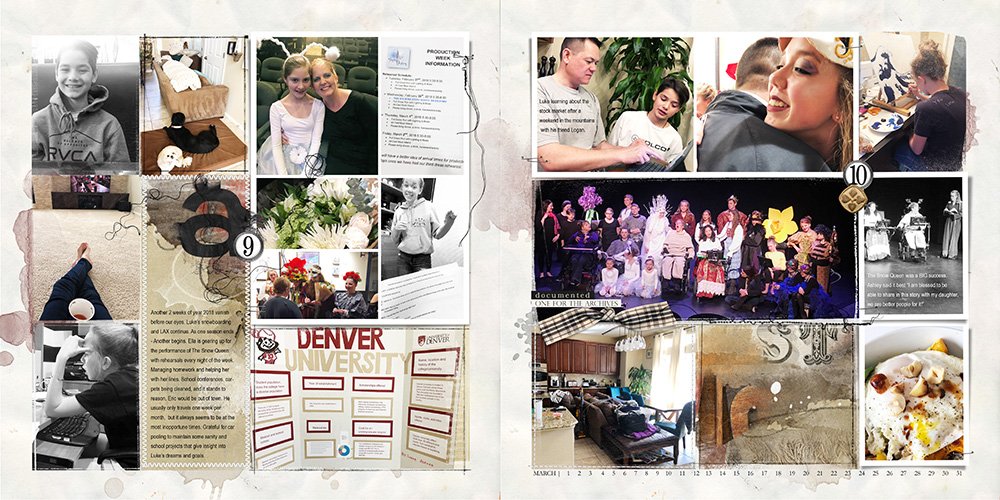 Weeks 5-10 | Anna
February Observations
We were definitely busier than usual this month.
Ella and Luke are opposites in every way imaginable and the differences become more noticeable as they get older.
It means they generally get on really well, but Eric and I are often running in polar opposite directions to accommodate the things they want to do.
We both work hard during the week and weekends have been equally FULL.
Rehearsals every Friday night and sometimes all day Saturday for Ella.
Snowboarding for Luke every Saturday, which has had us up at 4.30 am, in time for the 2 hour sometimes plus journey, and an 8.45 am start. We leave the mountain at 3 pm and get home at 5 pm.  Early bed : )
Sundays are for getting Ella to the gym and LAX for Luke.
Monday comes around all too quickly.
This means I have had to get really specific about what is most important to me in terms of my scrapbooking goals.
This year, I committed myself to 2 different projects:
Almost 1/4 of the way through the year, I am still keeping up with both.
The catch-up efforts in completing my 2016 FotoInspired Project have come to a grinding halt.
And that's OK.
Creatives are inspired by different projects at different times.
It's OK to experiment, start new endeavors and jump from project to project.
The variety inspires the creativity, and builds the momentum, keeping you engaged in any art practice.
As long as you are aware of all the irons you have in the fire at any given time.
You can circle back around when time and desire allows you to do so.
a

A

Creative Team Inspiration
See our Gallery Inspiration by clicking on the images to access complete digital design supply lists.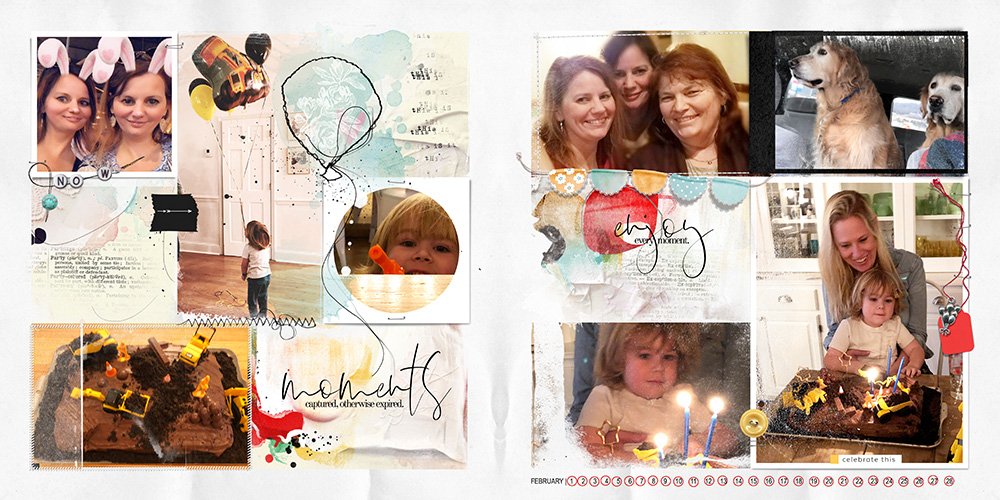 February 2018 | Lindy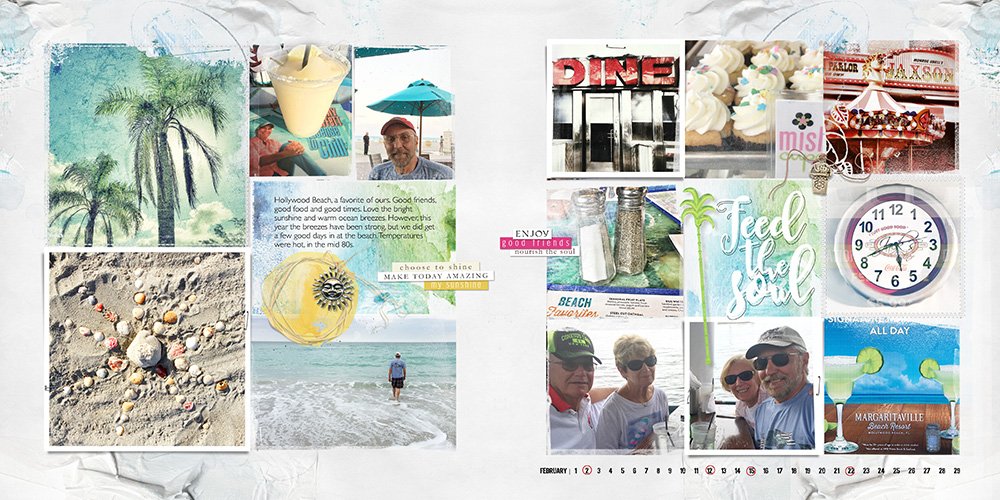 February 2018 | Miki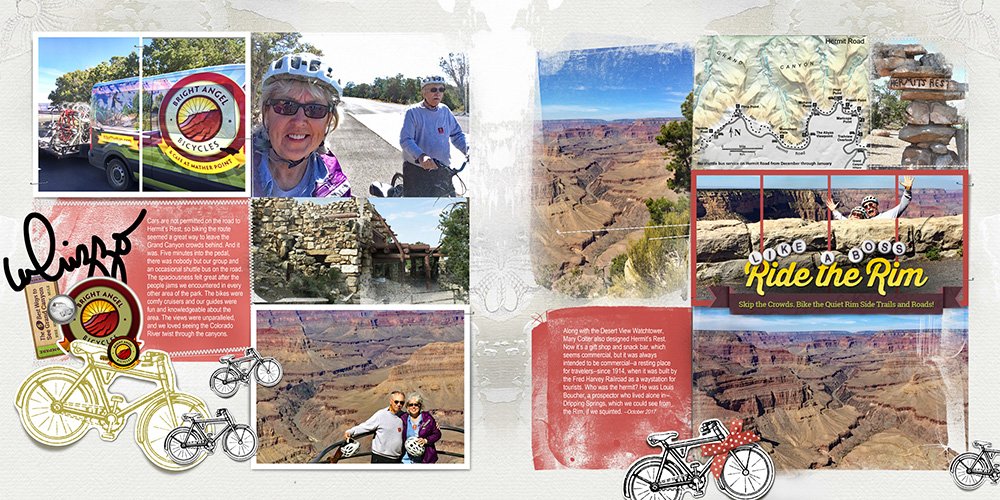 Ride Like A Boss | Laura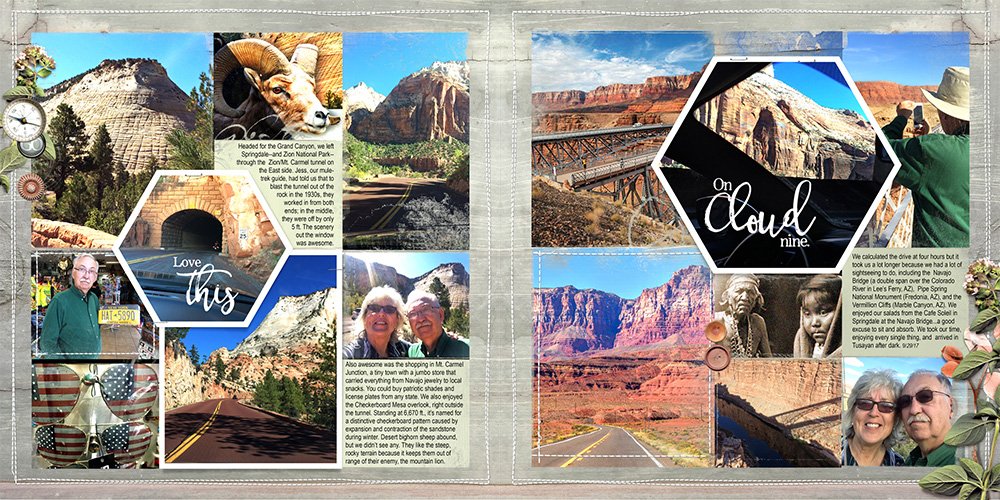 Going To The Grand Canyon | Laura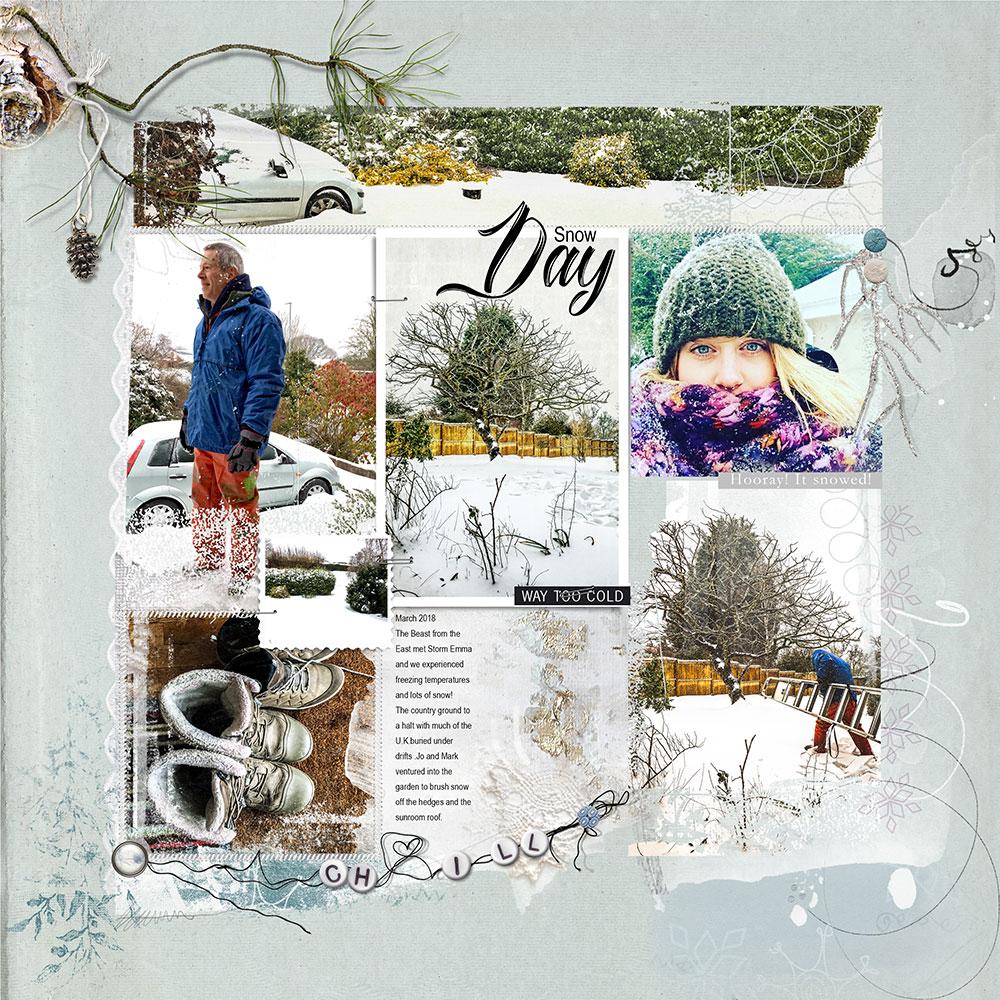 Snow Day | Viv
Lyme Regis, Dorset | Viv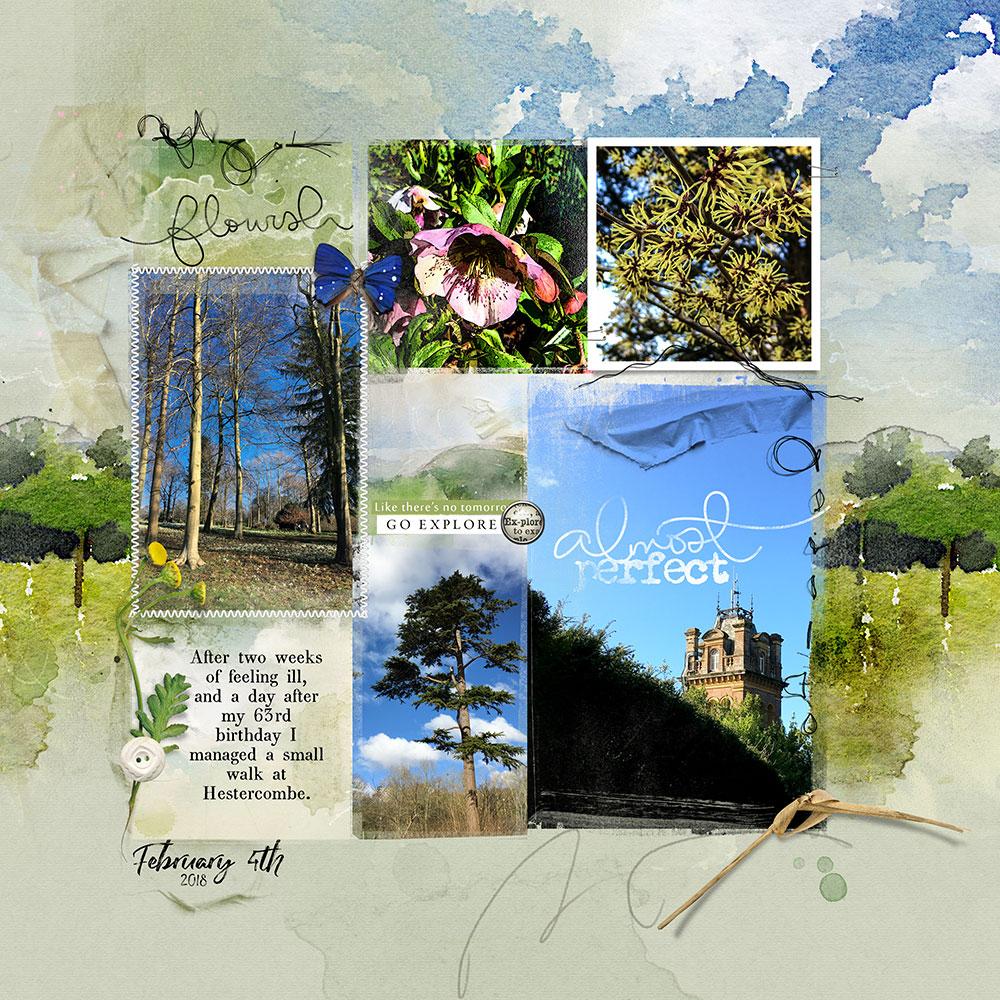 Hestercombe  | Viv
Share your FotoInspired Inspiration February 2018 layouts here and here.