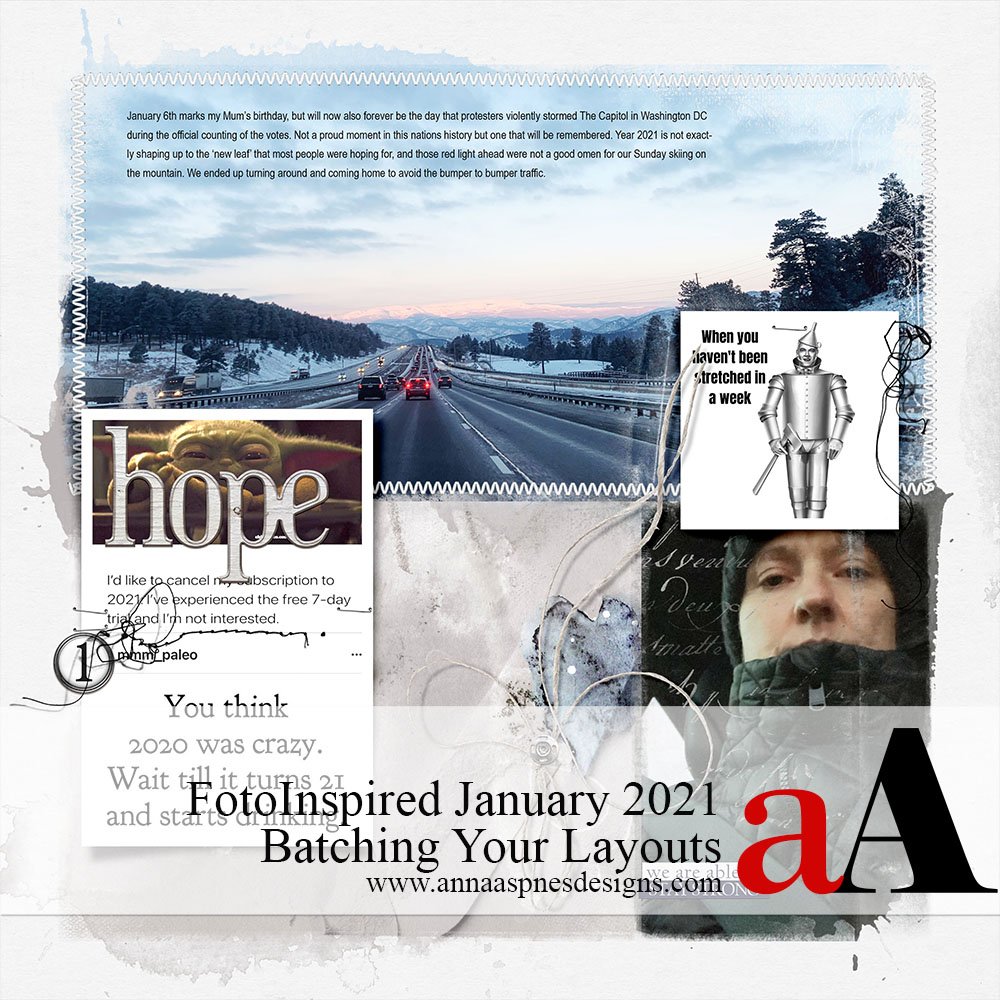 Today, I'm finally able to wrap up my project and share FotoInspired January 2021.
FotoInspired January 2021
New to FotoInspired?
Join the dedicated FotoInspired community on Facebook.
The FotoInspired Stats
A total of 5 double-page spreads.
 Including Week 53 from Year 2020 as it covers just one day and is part of our Orlando getaway.
A variety of 'Around Here' and everyday photos.
Here are my layouts plus some thoughts on 'Batching your FotoInspired Layouts.'
January 2021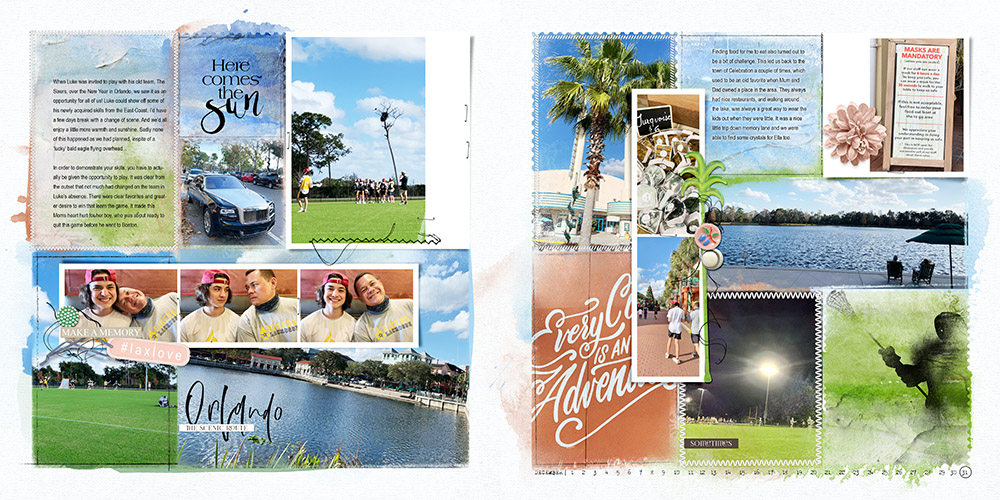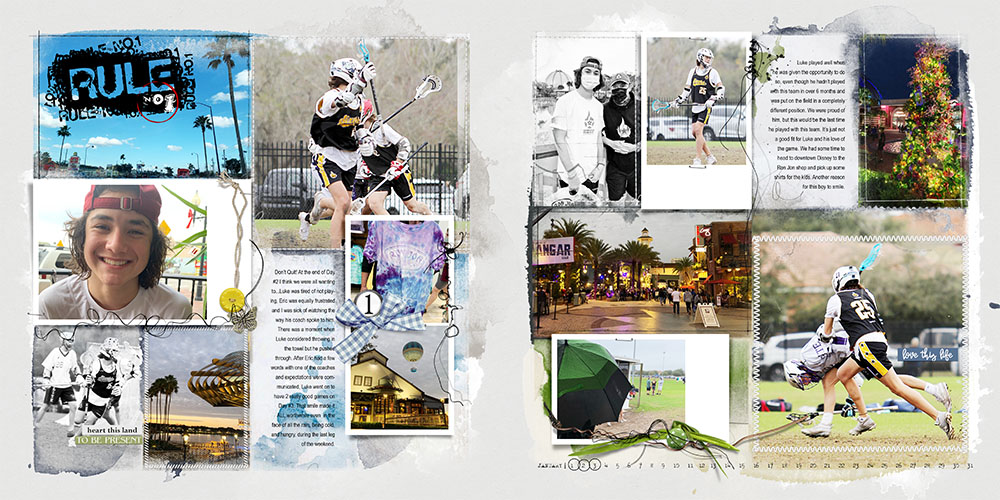 Weeks 53 and 1 | Lacrosse Tournament in Orlando, FL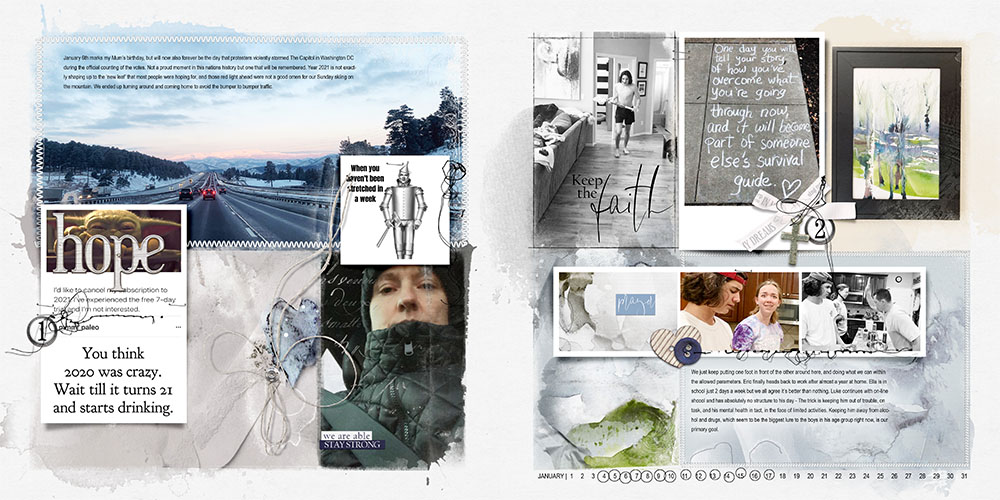 The Rest of Week 1 and 2 | Photos are sparse!!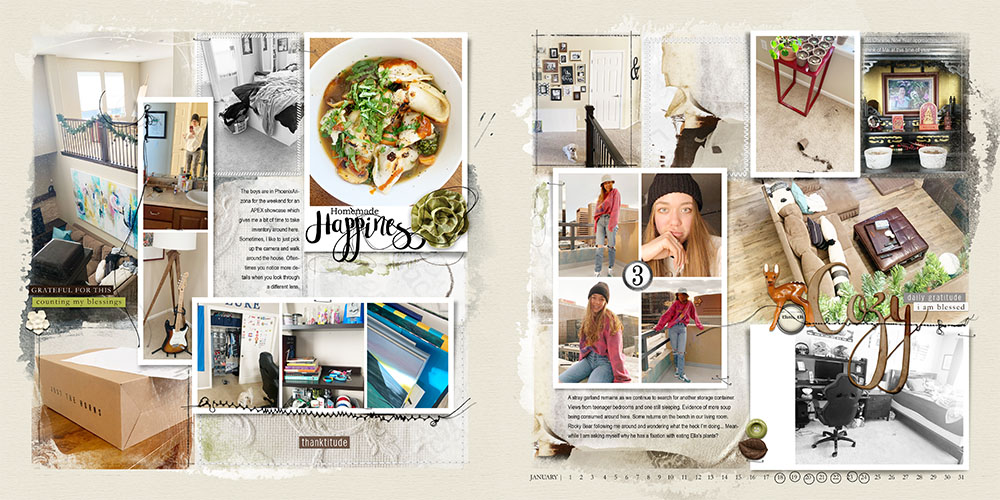 Week 3 | Boys Away For Lacrosse Showcase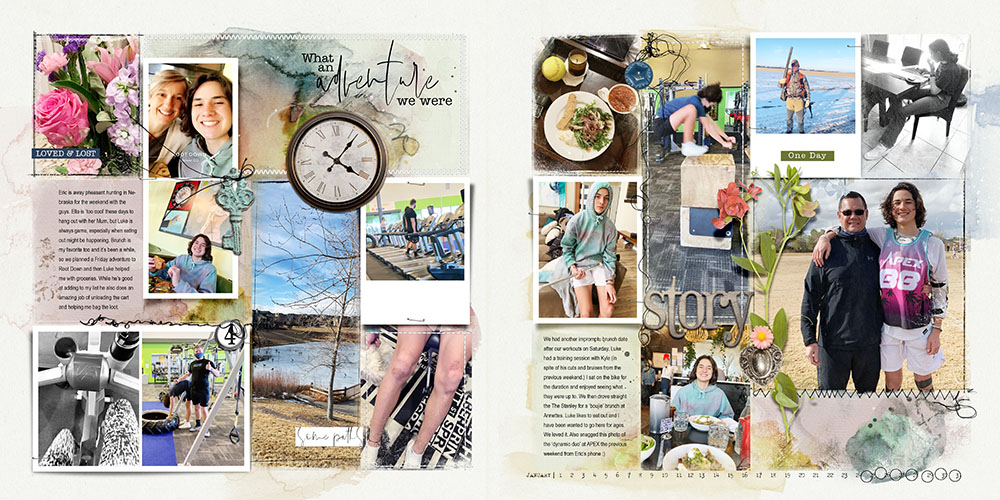 Week 4 | Brunching Adventures
Batching Your FotoInspired Pages
Try blocking your scrapbooking tasks in groups
Still playing CATCH-UP over here.
But making the magic happen by 'BATCHING' tasks.
I practiced this APPROACH in my Project 2020.
It was a SUCCESSFUL undertaking for myself and my students.
What is 'Batching'?
Divide your creative PROCESS into smaller creative BLOCKS or tasks.
FOCUS on a single task while working on MULTPLE pages.
This gives the IMPRESSION you are making faster progress.
And provides INCENTIVE to keep making the magic HAPPEN.
For Example:
Set-up MULTIPLE double page spreads using the Templates.
Add ALL the photos to ALL the layout foundations.
Repeat for MULTIPLE layout designs.
EMBELLISH all the pages with

a

A

DigitalART supplies.
Add your JOURNALING to ALL the layouts.
Note. You can DIVIDE your process in the way that works best for YOU. What approaches do you use to make process in your Year in Review projects?