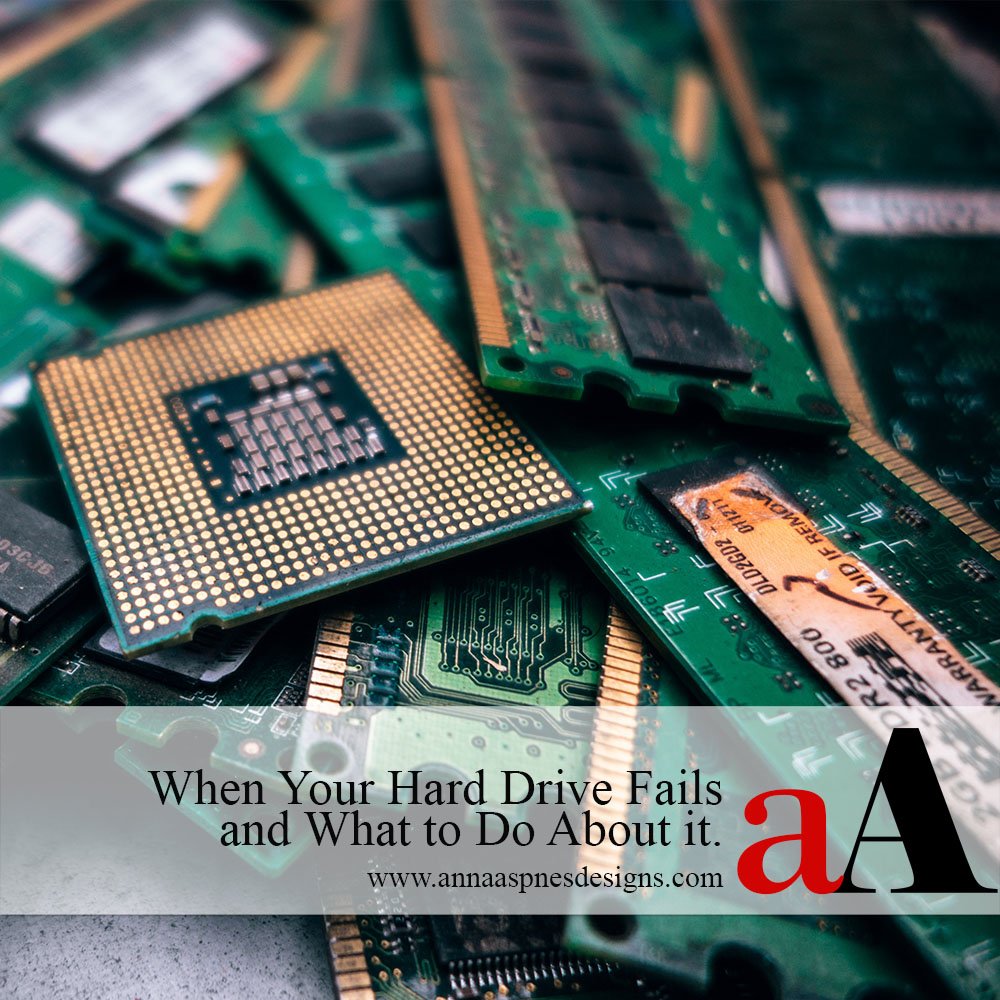 Today, I'm sharing details about my recent experience and providing guidance on the options you have available when your hard drive fails and what to do about it.
Big thanks to my husband, Eric Aspnes, for assisting in the writing of this post.
When Your Hard Drive Fails
It happens to everyone.

Photo by Markus Spiske on Unsplash
It's not a matter of IF but
When Your Hard Drive Fails.
You will at some point have a hard drive failure, simply because you're dealing with technology, and like everything else, the hardware eventually wears out.
Expect this to happen to you at some point.
In May of this year, I experienced my first critical system failure when my main unit failed after a routine Windows update.
After 16 years in this business, it was probably well overdue.
How to Predict When Your Hard Drive Fails.
Timing is everything.

Photo by Sonja Langford on Unsplash
It's never a GOOD time.
I had just finished recording the TitleSmarts workshop the previous weekend, and was close to completing ArtPlay Palette Fernweh.
The timing could not have been any worse, as is often the case with these sorts of events.
There's no point crying over spilled milk.
What's done is done.
It's devastating to lose photos, layouts or anything that is of VALUE to you, but your energy is better served in rebuilding and establishing new and better protocols for your file management and back-up.
As much as I wouldn't wish this type of event on anyone, I am also grateful for the opportunity to share my experience with you.
There is nothing like personal experience to prepare to guide others in this important area of digital scrapbooking and artistry.
 Moving Forward.

Photo by Carl Heyerdahl on Unsplash
You have data recovery options.
It's not a quick and process, but you should know that failed hard drives can often be repaired.
The extent of the damage and the how the drive failed will determine cost of the repair.
Sometimes it's a simple matter of replacing the driver.
Specific partitions of the drive may have gone bad.
The drive might have to be completely rebuilt ( as was the case for my drive).
Whether you choose to proceed with the repair will be based on the VALUE of the information on your hard drive and personal circumstances.
Find a reputable Data Recovery Service.
Perform a Google search for 'Data Recovery Service.'
You should be able to find services local to your area, or on-line options, depending on your location.
Ensure you select a PROFESSIONAL company that is well versed in Data Recovery to save you time and money.
We rushed into taking our drive to the Geek Squad at Best Buy, out of both convenience and time-constraints, but quickly regretted doing so.
The Geek Squad completely misdiagnosed the problem, and had to send the drive to their Data Recovery Center in Kansas anyway, creating more expense, delay and frustration, than necessary.
Patience is Virtue

Expect the process to take several weeks or months
When Your Hard Drive Fails

.

It took about 6 weeks for the experts to diagnose our problem, make the appropriate repairs, recover the data and transfer almost 4TB of data to a new drive.

Patience is not one of my strong points, and was it was definitely tested in this particular scenario.
Back It Up
If it's important to you, keep it safe.
Your photos, layouts and DigitalART supplies likely ALL fall into that category.
Establish a back-up solution that best suits your needs, and more importantly, make sure it is working.
My husband, a senior systems engineer, with several higher-education qualifications in computing, is responsible for completing regular back-ups of data at Anna Aspnes Designs.
We had (what we thought) was a good system in place, but it fell short, because the software was falsely providing notification of regular complete back-ups.
As a result, I was missing about 3 months of data.
No one size fits all.

Photo by Annie Spratt on Unsplash
The solution you choose will be personal to you.
Determine your requirements based on:
Amount of data you have.
Time you want to spend engaged with the back-up process.
Cost of this process.
1. External Hard Drives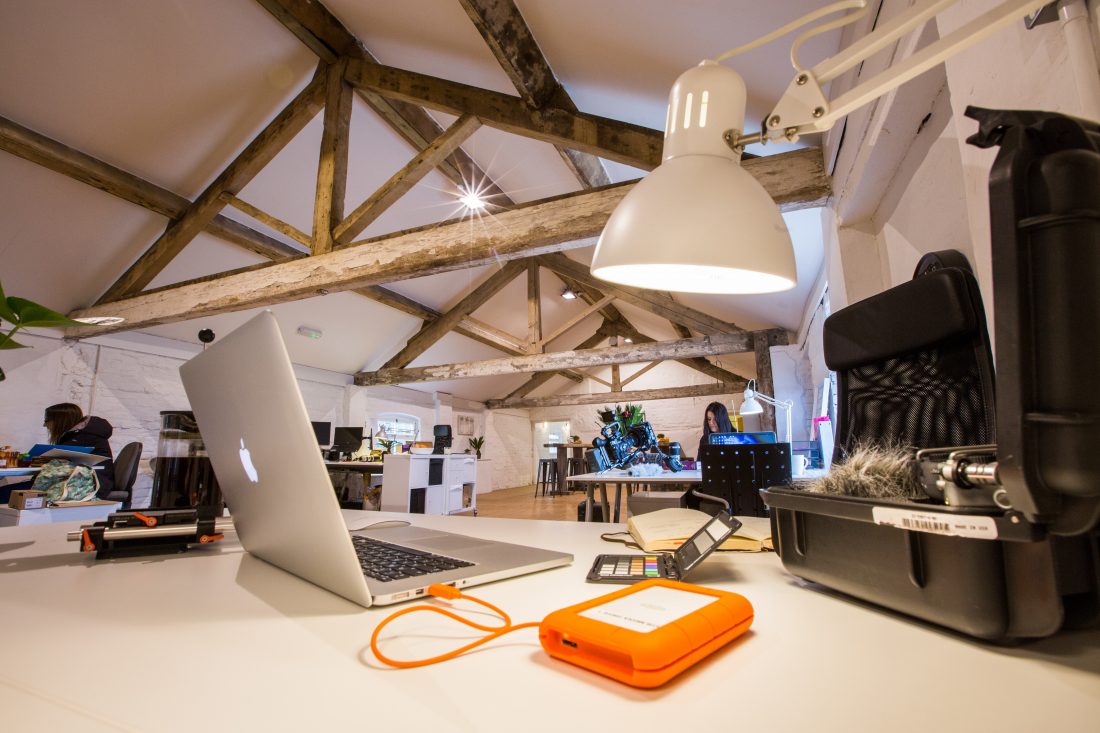 Photo by Jonathan Farber on Unsplash
This drive is external to your computer and is connected using a USB cable.
They come different shapes and sizes, ranging from a couple hundred gigabytes (GB) to several terabytes (TB).
There are two primary types:
Solid State Drive (SSD)
Hard Disk Drive (HDD).
Both types of drives make suitable backup solutions.
Advantages:
Inexpensive (lowest cost per GB.)
Portable; easy to transport.
External drives do not take up much space.
Easy to use; typically plug and play.
Versatile ; simple to connect to other computers.
Easy to replace in the event it breaks (unlike internal computer hard drive).
Speed of data transfer.
Disadvantages:
External hard drives will eventually fail.
New USB cords may not work with older hardware.
Typically requires power source.
Security vulnerability; unlike computers which use passwords, external hard drives are typically not encrypted or password protected.
Difficult to recover data in the event if drive crashes.
List of Manufacturers
Toshiba
Intel
Samsung
Hitachi
IOGEAR
Maxtor
Western Digital
Seagate
2. Network Attached Storage (NAS)

Photo by Alex Cheung on Unsplash
A dedicated storage device with its own IP address.
A NAS is an easy and affordable way to store data.
It can be setup as a cloud storage device.
May be accessible from multiple computers.
Learn more about what a NAS is and why it may be important.
Types:
Fixed storage (one or two drive bays).
Multiple hard drive bays.
Advantages:
File sharing across multiple operating systems (Windows, MAC, Linux.)
Data redundancy and additional data protection options.
Ability to hot swap drives in the event mechanical failure of a drive occurs.
Cloud options (data can be accessible from anywhere.)
Plug and play.
Disadvantages:
Expensive
The user must setup the appropriate security and encryption (maybe beyond the knowledge of some users.)
Bulky.
Multiple hard drive failures can affect RAID (may lose data.)
Software may not backup all data.
List of Manufacturers:
Buffalo
Western Digital
Netgear
ZyXEL
Qnap
3. Cloud/On-line Solutions

Photo by Samuel Zeller on Unsplash
A service that enables you to upload you data on an online remote provider.
See Top 10 Cloud Service Providers According to PC Magazine
List of Providers:
Amazon
Idrive
SugarSync
SpiderOak One
Microsoft OneDrive
Certain Safe
Google Drive
Apple iCloud
Box
Dropbox
Advantages:
Flexible.
Some services are free.
Ease of use.
Access data anywhere at anytime.
Security of data from theft, disaster, fires, etc.
Disadvantages:
May be expensive; dependent on amount of date you have.
Wide Area Network (WAN) connectivity.
Sharing Resources.
Cloud Security.
Slow download and upload times.
Can negatively impact computer performance.
4. Additional Considerations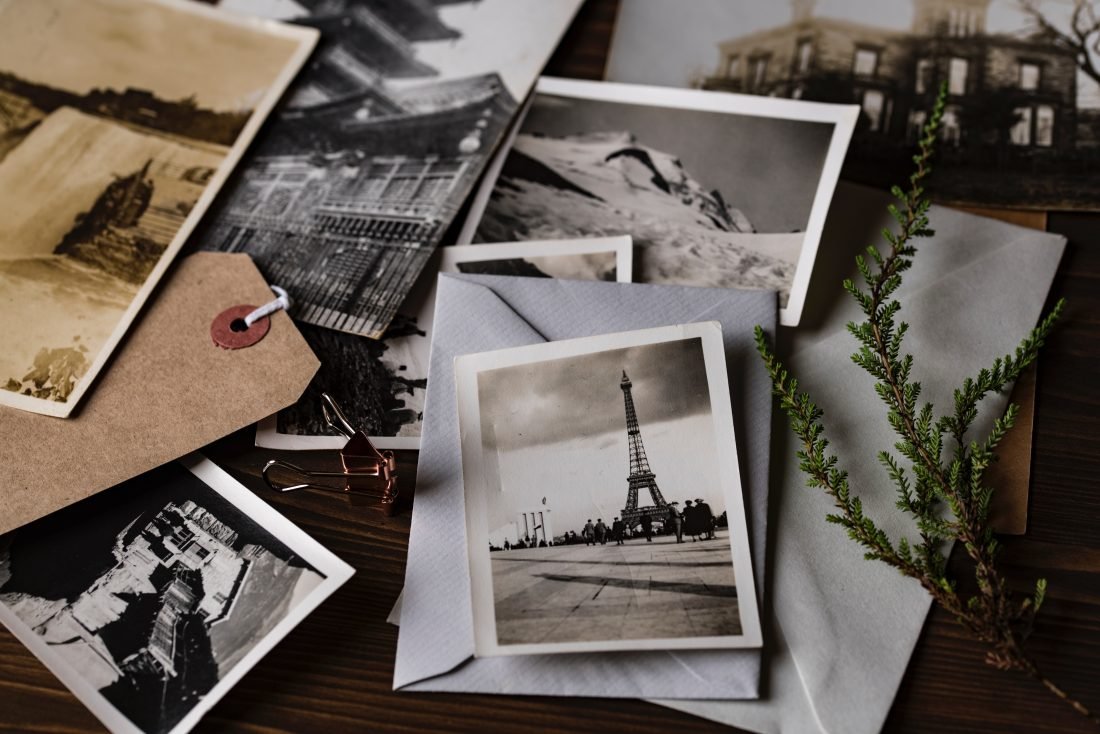 Photo by Joanna Kosinska on Unsplash
Other recommendation which will prove to be helpful
When Your Hard Drive Fails.
As scrapbookers and digital artists, you have a couple more simple options you can take advantage.
I have also implemented these strategies since my hard drive crash.
1. On-line Printing Services.
Upload your photos and layouts, as you capture/create them.
Many of these services are free and long term, as long as you login periodically.
There is no requirement to print.
Try Picaboo for photo books and Persnickety Prints for all other prints.
2. On-line Photo Hosting
Upload your photos albums in Flickr for safe photo and layout storage.
Set the level of privacy as preferred.
3. Automatic Syncing
Set your phone to automatically sync with Dropbox to you're backing up your photos as you take them.
Conclusion

In this post, we have provided guidance on when your hard drive fails.
Remember that it will at some point.
Choose and implement a solution based on preference, data requirements and budget.
Have multiple back-up methods to mitigate the reality that there is no perfect option.
Revisit and reassess this system often and make changes as needed.
Triple check and pay attention
Do the best you can.
Please let us know if you have any further questions.
You may also be interested in: