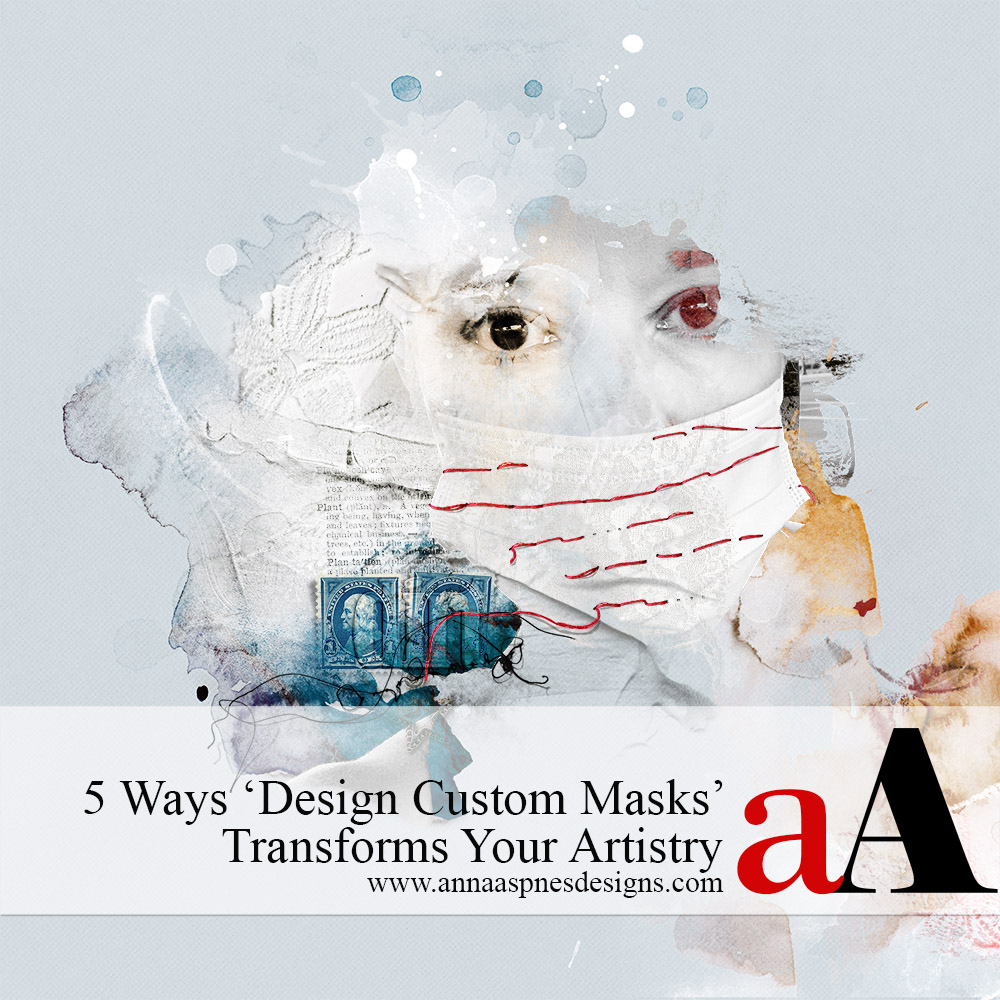 Today, I'm sharing 5 Ways Design Custom Masks Transforms Your Artistry.
The Early-Bird special is coming to a close and I don't want you to miss this opportunity to take your blending to the next level.
5 Ways Design Custom Masks Transforms Your Artistry
Introduction
Design with Masks is a class to help you create custom clipping masks using Photoshop Brushes.
What you will learn:
Customize YOUR own 'FotoBlendz' style clipping masks to suit your photos.
Learn how to PERSONALIZE your masks to best SUPPORT your photos and DigitalART supplies.
ELEVATE your blending and photo artistry using Photoshop Brushes.
View the complete outline and details of EVERYTHING included in the Design Custom Masks class.
1. Customized Blending
Personalize the shape and size of your custom masks to support all the details in every one of your photos.
>>> Start Designing Custom Masks Right Now <<<
2. Master Brushes
Learn to use and make the photo artistry happen with the ArtPlay Palette BrushSets.
Do you actually use the BrushSets that are part of the ArtPlay Palette?
Not only will you master the art of using these unique series of brushes…
Understand WHERE and HOW to place the Photoshop Brushes on a layout foundation to best support your photo artistry or digital scrapbooking.
This class will also enhance Design Principles and Element Properties knowledge by learning MORE about the characteristics of brushes with guidance on how to improve your layout designs.
>>> Start Designing Custom Masks Right Now <<<
3. HUGE Savings
Invest in a class that teaches you how to make a product you buy regularly using products you already have.
FotoBlendz clipping masks can SAVE can save you a LOT of TIME because the design work has been done for you.
But if you have a smaller budget for

a

A

DigitalART supplies, designing your own custom masks is where you REALLY can save BIG.
You already have a variety of Photoshop Brushes so why not put them to GOOD use.
Learn some simple techniques to create YOUR own custom artsy blended photos.
>>> Start Designing Custom Masks Right Now <<<
4. Build Confidence
Enhance you Photoshop skills to have more confidence in blending your photos and creating sophisticated artistry layout designs.
The MORE you learn the BETTER your artistry will be.
Download the videos to your favorite device and ENJOY at your convenience.
Watch the videos, PRACTICE the lessons and then DO IT AGAIN!
REPETITION deepens the impression and builds confidence in your abilities.
You get to CHOOSE how far and wide your run with this!
>>> Start Designing Custom Masks Right Now <<<
5. Up-leveled Skills
Just because it looks complicated does NOT mean that it is.
Simple techniques are 'layered' to achieve the complexity in your layout designs.

a

A

DigitalART products and tools are specifically designed to make sophisticated artistry with ease.
They are designed with the 'drag and drop' method in mind
This series of classes teaches HOW and WHERE to place each element to create layouts that you love.
>>> Start Designing Custom Masks Right Now <<<
Summary
There are SO many reasons WHY you NEED this class.
I CANNOT actually think of a single reason YOU should miss out on all the FUN.
But don't take my word for it! Here's what your fellow students are saying:
Just finished the course. As always Anna is clear and concise. She explains everything in depth so there is no misunderstanding anything. I have used Anna's products for years and taken most courses she has, but I always manage to learn something each time. Highly recommended for anyone who wants to get clever with mastering brushes. The products offered as part of the course are brilliant as well. – Trish
This class is a MUST HAVE! The tips and techniques will expand my toolbox to greater heights. Thank you, Anna! – Ann
Learned lots watching the custom masks workshop. Anna shows you step by step how to create custom masks using both brushes and png files. The videos are a good length so the amount of information doesn't become overwhelming, and you can watch them as many times as you need to master the techniques. As well, I appreciated receiving the Heartland Artplay and MegaBrush packs to practice with. Thank you very much. – Artemis
Anna has a great teaching style. She is precise in telling you what you will learn and then teaches those principles step by step. I have never been disappointed and I have purchased many of her classes. – Kathy
Special Offer Ending Soon
REGISTER 'DESIGN CUSTOM MASKS' NOW AND GET THESE SPECIAL 'PERKS.'
>>> Start Designing Custom Masks Right Now <<<