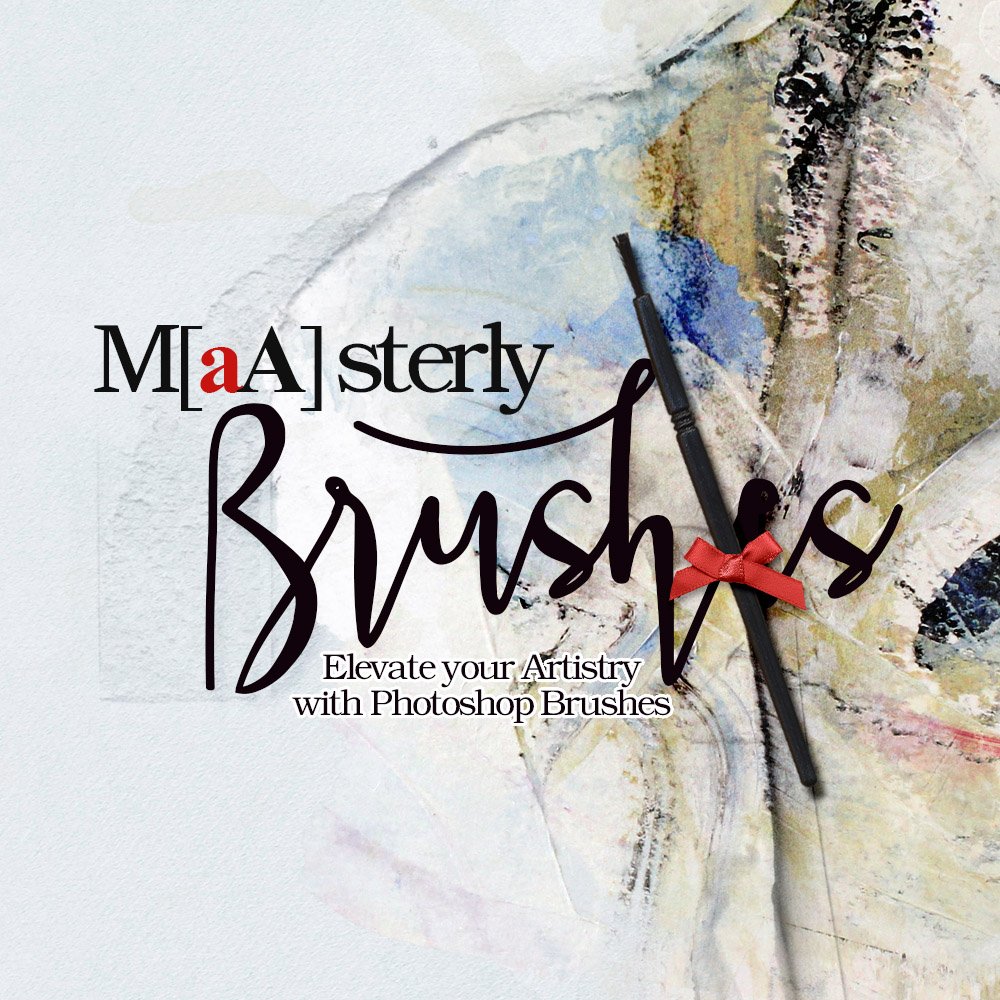 Today I'm sharing Masterly Brushes Explained.
Masterly Brushes Explained
Introduction
This post outlines a series of classes known as the Masterly Brushes series.
What the classes are about.
The order in which they are delivered.
Timeline and additional information.
1. What is Masterly Brushes?
Masterly Brushes is massive series of classes.
2. The Goal
Create an all-encompassing course providing everything you need to know about artsy digital scrapbooking and photo artistry at every level.
Provide classes to accommodate varying levels, budget and preference.
The modular format is intended to eliminate gaps in knowledge but curb overwhelm.
Intentional repetition to foster learning and retaining skills without monotony.
It's hard to meet the needs of everyone but I'm confident this is the best approach to please the majority.
3. 'Order' of Classes
The Masterly Brushes includes:
PART 1: BASIC BRUSHES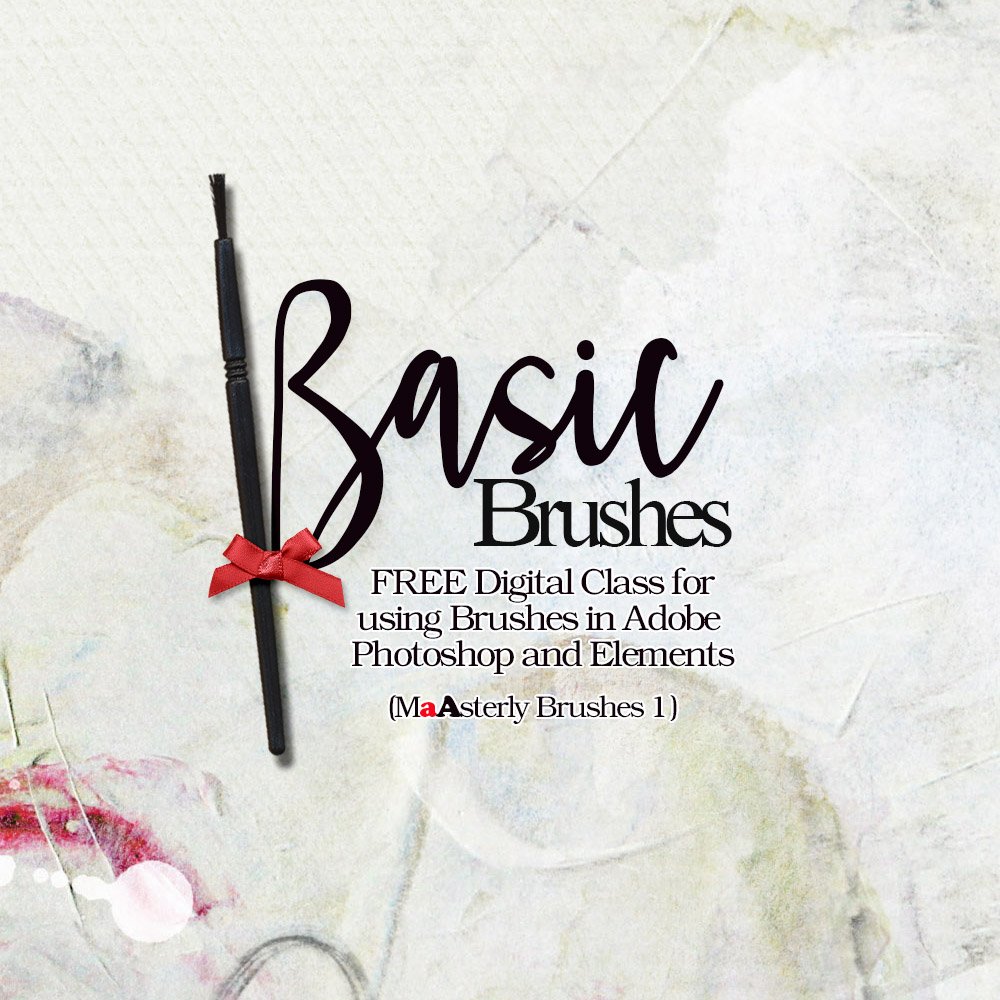 PART 2 – FUNDAMENTALS OF DESIGN
Note. This class was formerly Design Principles/Element Properties and Design with Brushes.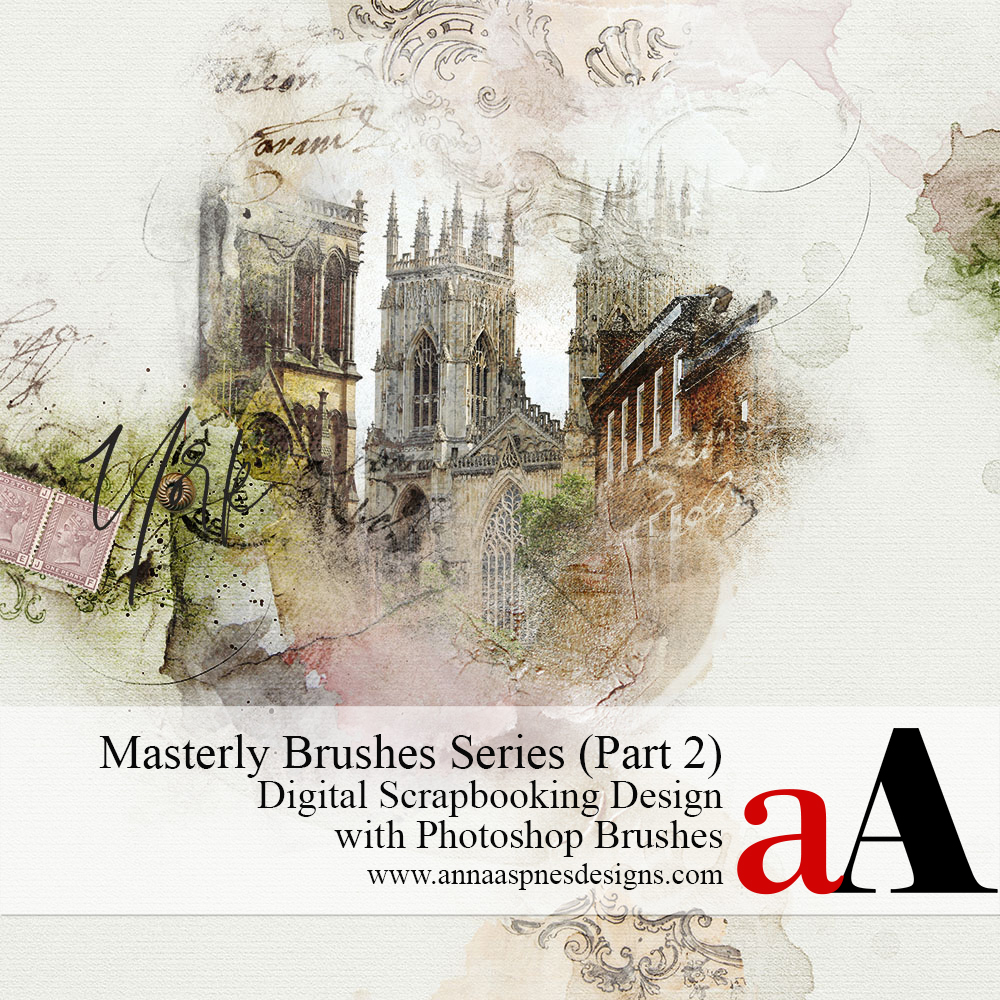 Part 3 – MASTER ARTPLAY PALETTE BRUSHES (AND BEYOND)
The focus is on the ArtPlay Palette brushes but relate to the use of a ALL Photoshop Brushes.
Available sessions are linked below.
There are 11 sessions:
Frame Focal Points
Embellish Elements
Distress Elements
Texturize to Elements
Enhance Color
Support Movement
Add Balance and Tension
PART 4 – Using TEXTURE BRUSHES
PART 5 – Using STITCHING BRUSHES
PART 6 – PICTORIAL BRUSHES

5. Pricing
This is dependent on the time required to complete each session.
The time to concept, create an outline and Write in-depth step-by-step instructions.
Create one or more Layout Designs to support all techniques demonstrates, plus additional layouts to support examples.
Gather and organize

a

A

Creative Team layouts.
Review instructions and ensure they map succinctly with written content.
Edit and proof Repeatedly!
Record, edit, re-record, render the sessions.
Select or create BONUS materials as a 'gift with purchase.'
Upload, list and prepare the class for Registration in the Anna Aspnes Designs store.
Be Available to provide support during and after the class has aired.
Please Note. Pricing may NOT ALWAYS include the Templates or Digital Art used in class.
6. FAQs
1. Is M

a

A

sterly Brushes a repeat of

a

A

dvanced Brushes?
MaAsterly Brushes is very different from aAdvanced Brushes for Photoshop and Element s.
YES! While aAdvanced Brushes is a program-based course demonstrating the Tools available in Adobe Photoshop/Elements, MaAsterly Brushes has more of a Design and aA Digital Product usage approach.
2. Will I be able to follow this class if I have not taken the previous classes in the series?
YES! Each of the sessions is a standalone class.
You will, however, need to have a basic knowledge of Brushes which is covered in the Part 1 Free Brushes class.
3. Does the class work in Adobe Photoshop Elements?
The class is conducted in Photoshop but Written and Verbal Guidance is provided for Photoshop Elements where appropriate.