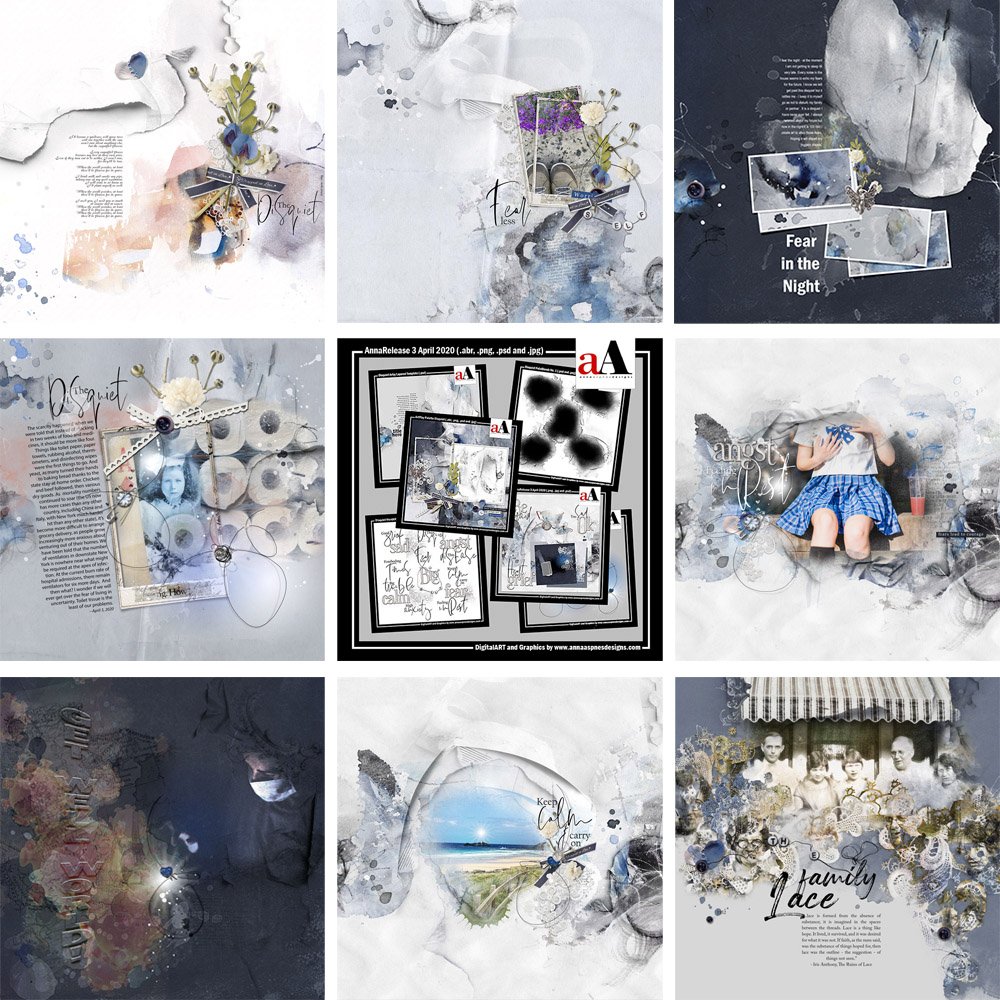 ArtPlay Disquiet Inspiration for digital scrapbooking and photo artistry in Adobe Photoshop and Elements.
This post is intended to give you guidance on using ArtPlay Palette Disquiet and co-ordinating digital assets.
ArtPlay Disquiet Inspiration
1. Use Symbology
Support your theme with symbolism and appropriate elements.
See also:
2. Design with Leading Lines
Use lines in your layout design to lead the eye.
See also:
3. Leverage Contrast
Use a dark background to highlight lighter areas of a layout design
See also:
More Inspiration
Click on the images below to access complete digital design supply lists and process notes.
ArtPlay Disquiet Collection
A BLUE COLLECTION THEMED DIGITAL ART AND SCRAPBOOK SUPPLIES BY ANNA ASPNES DESIGNS FOR DOCUMENTING STORIES OF SADNESS AND FEAR.
INCLUDES:
Also in this series:
Want More Digital Scrapbooking and Photo Artistry Inspiration?