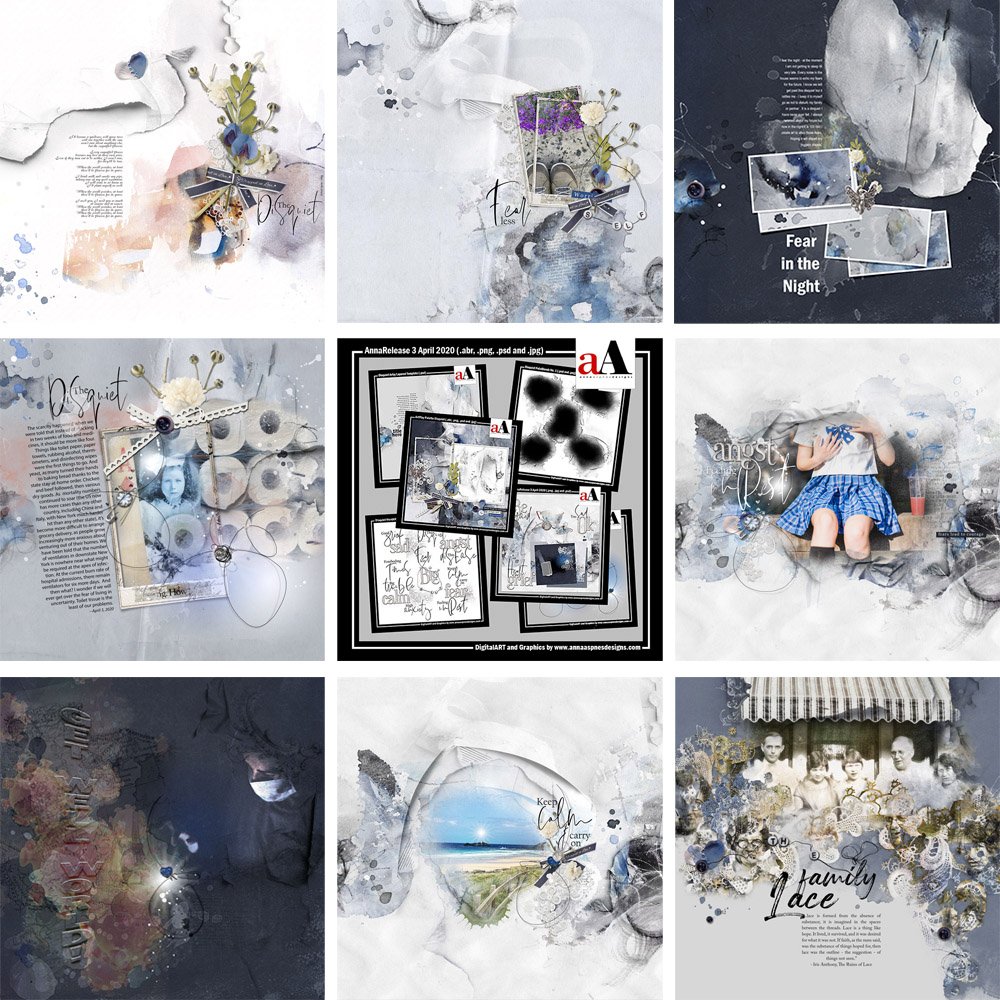 Happy Monday! Today we're sharing ArtPlay Disquiet Inspiration.
This post is intended to give you guidance on using the latest New DigitalART, Sales and Specials.
ArtPlay Disquiet Inspiration
Click on the images below to access complete digital design supply lists and process notes.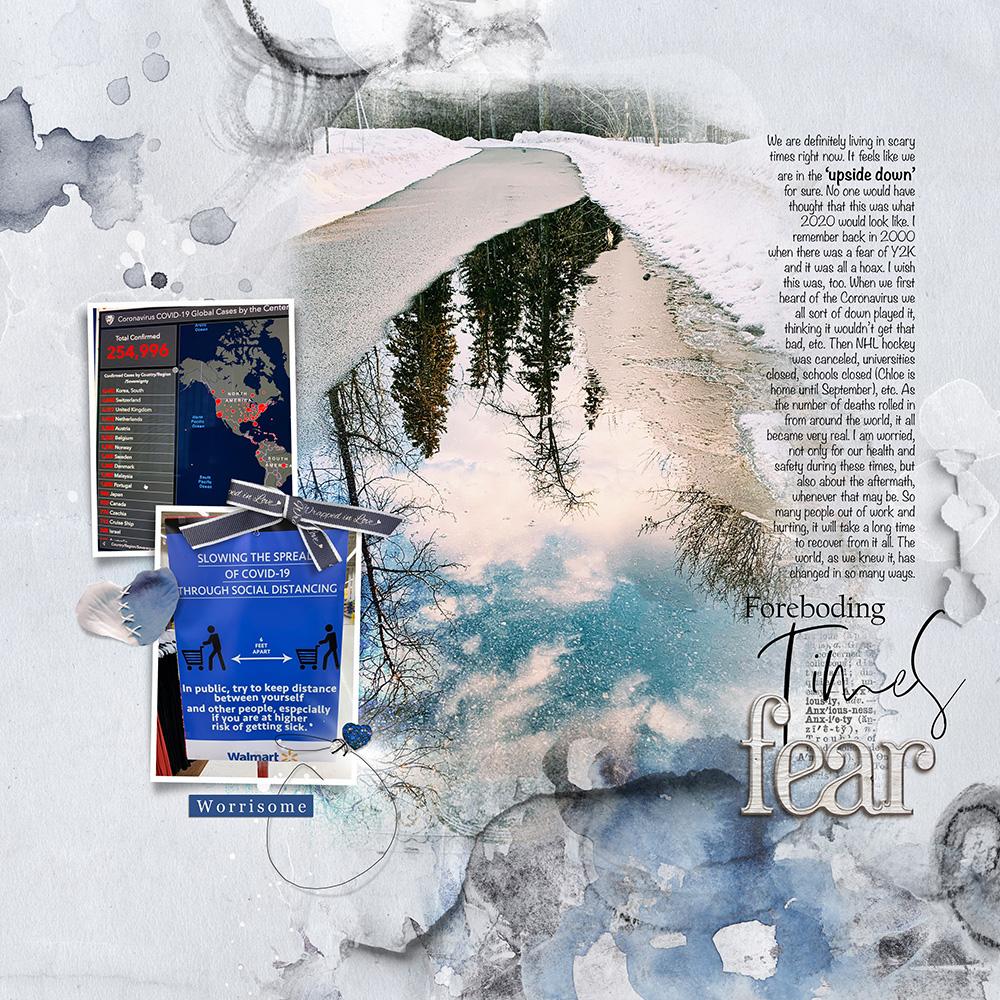 Upside Down  | Heather
Use Symbology
Support your theme with symbolism and appropriate elements.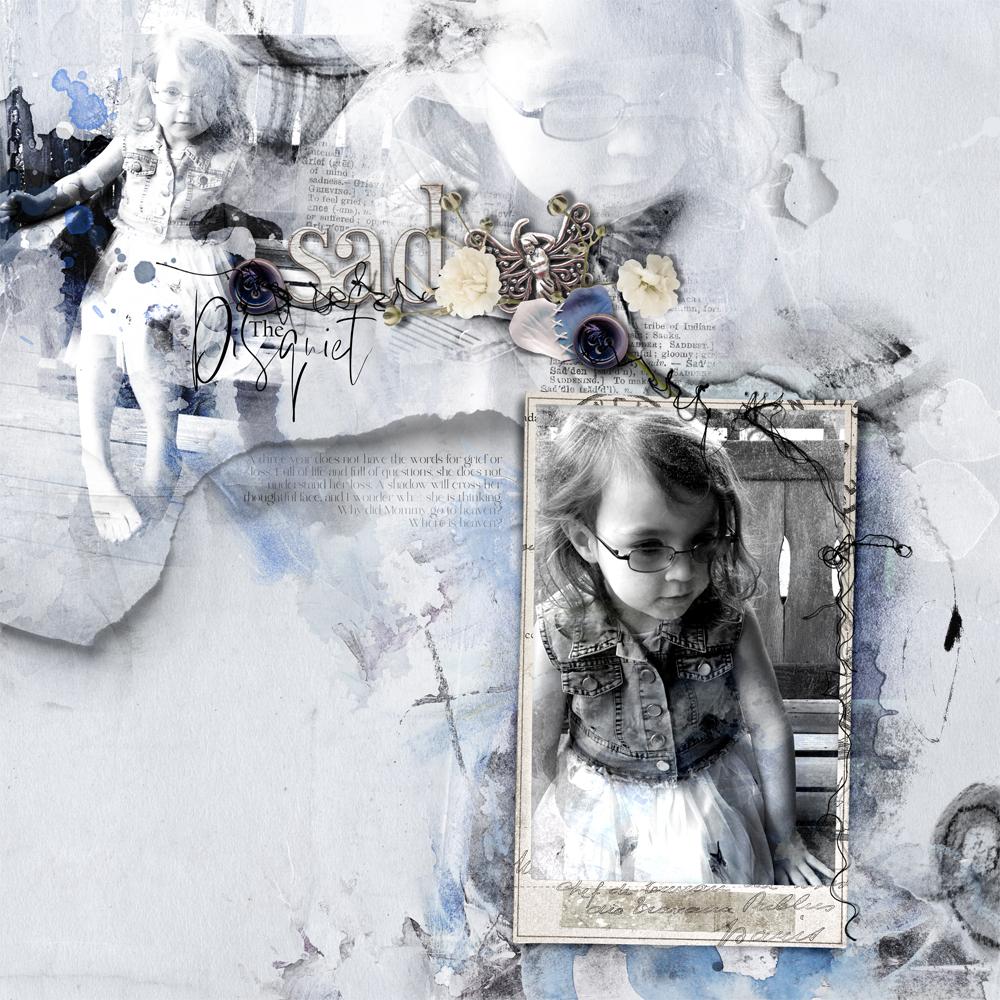 Sad | Nancy
Leading Lines
Use lines in your layout design to lead the eye.
Notice the Paper Overlay in ArtPlay Palette Disquiet.
How do these lines attract and move the eye?
Targeted placement of elements creates Balance in design.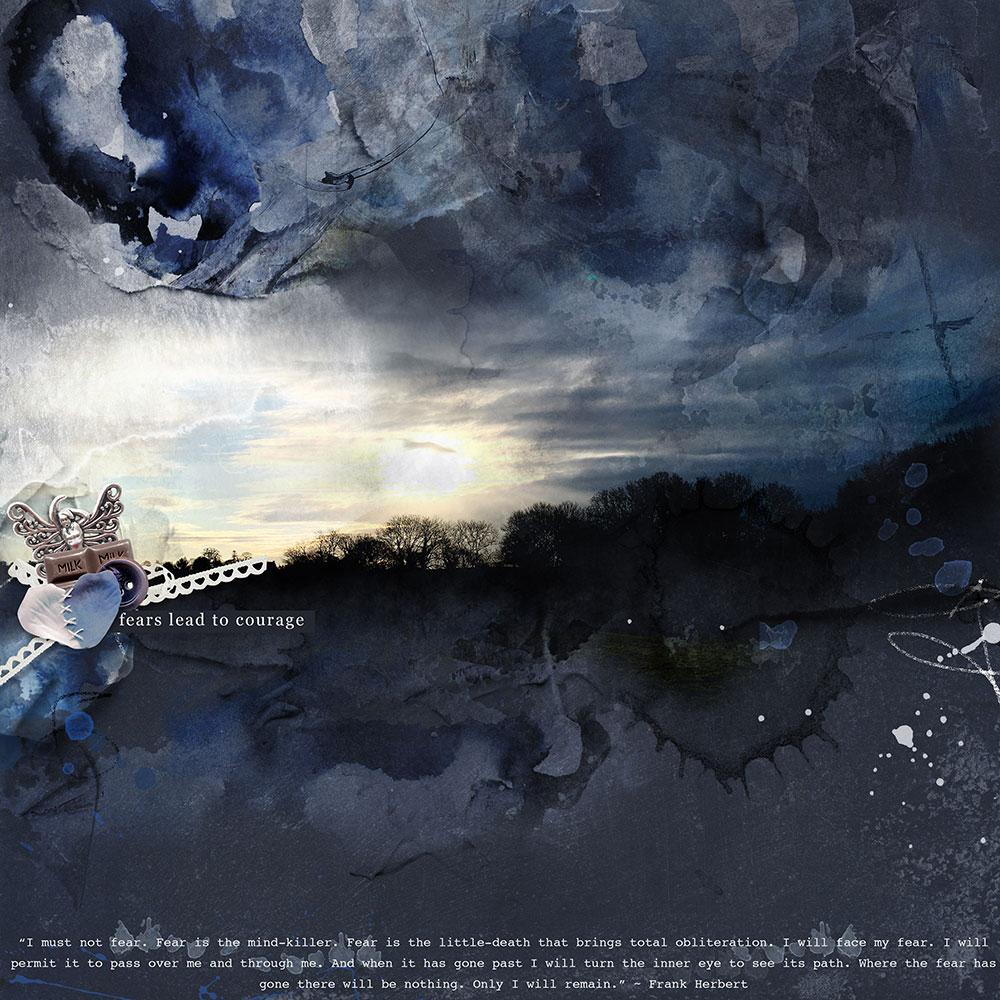 Sunrise | Viv
Leverage Contrast
Use a dark background to highlight lighter areas of a layout design
Notice how the the sunrise looks much more dramatic against the darker background.
Seamlessly blend your photo using the Disquiet FotoBlendz No. 1 masks.
Place an element cluster to create a focal point.
Want More Digital Artistry and Scrapbooking Inspiration?
Find more ArtPlay Disquiet Inspiration in the AnnaGallery, the AnnaTeam Layouts board on Pinterest.
We invite you to post your pages and share your digital scrapbooking and artistry to uplift and inspire.